Ramsey's 8% suggestion
For years, financial planners and retirees have relied on the 4% rule — coined in 1994 by financial adviser Bill Bengen — which states retirees should plan to withdraw 4% of their assets every year, increasing or decreasing that distribution annually based on inflation.
But Ramsey slammed the commonly used rule — and the "goobers" that preach it — stating: "It's too low! It's not realistic. You do not need to live on 4% of your money for your nest egg to survive."
If you only withdraw 4% from an investment portfolio that is earning 12% compound annual growth (CAGR), Ramsey thinks you're missing out on a big opportunity.
"Where the flip is the other 8% going?" said Ramsey. "Well, 4% of it went to inflation [and] the other 4% is just sitting there, so you're growing your investments instead of living off of them. I'm not destroying the nest egg, I'm not even touching [it]. I'm growing the nest egg by leaving 4% in there and taking 8% off of a 12% growth rate."
With $1 million saved for retirement, Ramsey said you should be able to withdraw $80,000 each year in retirement and "never destroy" your nest egg. He said telling people $1 million in savings would only safely result in $40,000 annual income in retirement is just "bogus math" from "super nerds" that are "stealing people's hope."
On a basic level, his live on-air math about an 8% withdrawal rate checks out, but it is based on a lot of assumptions. For instance, it assumes you'll have the majority (if not all) of your portfolio invested in equities — which is a risky strategy for retirees — that will consistently achieve a 11-12% CAGR. Not only that, Ramsey also fails to mention additional expenses like the management expense ratio (MER) for mutual funds and exchange-traded funds, which typically ranges between 0.5% and 2%.
These omissions during his very heated tirade against "4% withdrawal rate morons" are what has gotten Ramsey's critics so riled up.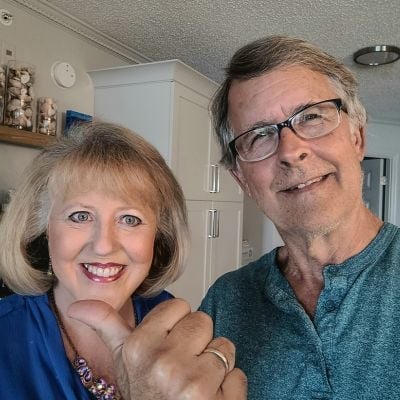 What are the critics saying?
Dave McKnight, author of "The Power of Zero" took aim at Ramsey in a Youtube video where he said the radio host was "living in a fantasy world where he thinks these kinds of stratospheric distribution rates are sustainable in retirement."
McKnight's biggest issue with the 8% withdrawal rate is that "it doesn't account for investment volatility."
"Just because you average 11.8% per year — if that's even possible — doesn't mean that you'll be getting precisely that result each and every year," he said. "As it turns out, the order in which you experience returns in retirement is one of the biggest keys in determining whether your retirement assets will last through life expectancy."
Fellow personal finance author, Rob Berger, made a similar point on his Youtube channel: "Dave is fundamentally wrong. Without equivocation, he is wrong. An 8% withdrawal rate would be incredibly dangerous."
Berger called out the over-simplicity of Ramsey's argument: "I will certainly agree with Dave that 12 - 4 = 8, but that's about where our agreement ends."
In particular, Berger was uncomfortable with Ramsey's suggestion that a retirement portfolio heavy in index or mutual funds that track the U.S. stock market will return 12% every year. Using a tool called Portfolio Visualizer, he proved the CAGR for U.S. stocks was actually 10.25% from 1972-2023.
"What period of time you look at matters," said Berger. "Even over a very long period of time — 50 to 51 years — you can see the stocks return substantially less than 12%. What you don't know is what they're going to return in retirement."
Other Ramsey critics took to X (formerly Twitter) to call foul on his retirement advice. Caleb Hammer, a personal finance personality who focuses on helping people out of debt, described the advice as "scary" and highlighted that only 32.5% of people would still have money in their nest egg after 30 years of retirement.
What's the right withdrawal rate for you?
There are a few things to bear in mind when considering Ramsey's 8% withdrawal rate over the more traditional and conservative 4% rate — or even 3% as money maven Suze Orman would have you consider in this time of economic volatility.
Ramsey's calculation is based on the assumption that your retirement portfolio will be entirely made up of stocks — which would be unusual as retirees are generally advised to shift their portfolios away from stocks and towards more conservative investments like bonds as they grow older.
It is also important to consider how sequence risk — which refers to how the order and timing of poor investment returns, for instance, due to a stock market slump — can have a big impact on how long your retirement savings will last.
As Berger pointed out: "If we get really bad years — that is stock market losses and inflation — in the early years of retirement, that has a compounding effect. We can have bad years to begin with that are so bad that it tanks our retirement."
The most important thing to remember is that everyone's financial situation at retirement is different and while a percentage rule might be a good starting point, you may want to tweak it to suit your situation. If you're unsure what retirement strategy will work best, consider working with a financial adviser who can help you navigate your specific financial needs.
Sponsored
Meet Your Retirement Goals Effortlessly
The road to retirement may seem long, but with WiserAdvisor, you can find a trusted partner to guide you every step of the way
WiserAdvisor matches you with vetted financial advisors that offer personalized advice to help you to make the right choices, invest wisely, and secure the retirement you've always dreamed of. Start planning early, and get your retirement mapped out today.