Hedge against inflation with real estate
Prime commercial real estate has outperformed the S&P 500 over a 25-year period. It's no surprise that high-net-worth individuals — regardless of their age — see opportunity in this asset.
Luckily these kinds of opportunities are now available to retail investors. Not just the ultra rich.
First National Realty Partners lets accredited investors own a share of institutional-quality properties leased by national brands like Whole Foods, CVS, Kroger and Walmart. You can expect to collect stable grocery store-anchored income every quarter.
FNRP's team of experts vets every deal against a rigorous set of investment criteria and manages them in-house, so you don't have to worry.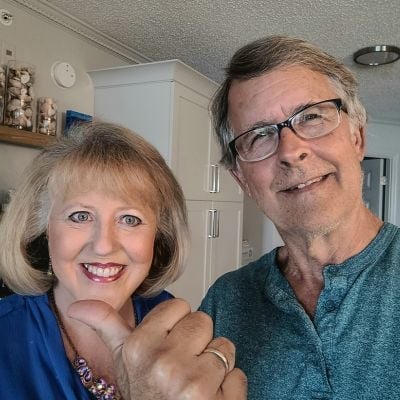 Diversify with fine art
Millennials are not only collecting art – they're also among the asset's top investors.
According to a 2021 report from Art Basel, rich millennials were the highest spenders on fine art, with 30% of millennial collectors having spent over $1 million.
Fine art is the perfect alternative investment for savvy and high net worth investors who are looking to diversify their portfolio. It's notably consistent, as contemporary art has outperformed the S&P 500 by 131% for the past 26 years.
Previously, there was no way to invest unless you had millions to buy an entire painting. But Masterworks has completely changed that. Instead of buying a single painting for millions of dollars, you can now invest in shares of individual works.
With this revolutionary investment platform, all you have to do is select which shares you want to buy and Masterworks will handle the rest.
Skip the waitlist with this exclusive offer for Moneywise readers.
Grow your wine cellar
You don't have to be a sommelier to experience the finest wines for all their worth. Not only is this asset sip-worthy, it helps diversify your portfolio, too.
While investing in fine and rare wine might once have been reserved for the ultra-rich, everyday investors can now add this coveted asset to their portfolios with investing platform Vinovest.
Many young investors see big potential in the space. Nearly three quarters of young wine investors spend up to $25,000 per year on top bottles, and more than half think investing in wine offers long-term stability, according to a U.K. survey of 2,000 investors commissioned by Bordeaux Index.
The younger generation of investors increasingly believes that "a traditional portfolio of stock and bonds is not going to deliver above-average returns over time," according to Jeff Busconi, chief operating officer at Bank of America Private Bank.
Since 2005, Sotheby's Fine Wine Index has gone up 316%. Wine outperformed the Global Equity Index by 1.88% annually over the last 15 years. Investing in fine wine means you can benefit from steady returns over the long term with the promise of growth.
To get started, just answer a few questions about your investment goals and risk tolerance and Vinovest's team of experts will use proprietary algorithms to set up your portfolio.
Sponsored
Meet Your Retirement Goals Effortlessly
The road to retirement may seem long, but with WiserAdvisor, you can find a trusted partner to guide you every step of the way WiserAdvisor matches you with vetted financial advisors that offer personalized advice to help you to make the right choices, invest wisely, and secure the retirement you've always dreamed of. Start planning early, and get your retirement mapped out today.