Orman's alternative to the 4% rule
The money maven says she would "not be using the 4% rule on any level."
Why? Because there's no way to predict what's going to happen once you are actually living the retired life, she explains.
Economic volatility could change the cost of living to the extent that 4% doesn't meet your needs. There could be stock market swings that impact the value of your retirement portfolio, or further interest rate hikes that make any debt or loans that you hold more expensive.
You could face personal challenges like a health problem that requires a big pile or steady stream of cash. The uncertainties are endless, which is why Orman advises Americans to "take the least amount possible out of retirement accounts."
Orman says the less money you withdraw each year, the "better off you are."
Watch now: Full interview: Suze Orman and Devin Miller of SecureSave delve into why so many Americans aren't prepared for their next financial emergency
If you need a percentage target to hit, Orman suggests you only withdraw up to 3% of your nest egg each year.
At the same time, she encourages Americans to "work until at least 70 or longer, so that your assets have more of a chance to build up" and delay taking Social Security benefits until the age of 70 so that you receive the maximum monthly sum.
"Stop this: 'Oh, I'm going to retire at 60. I'm going to start claiming Social Security at 62,'" she said.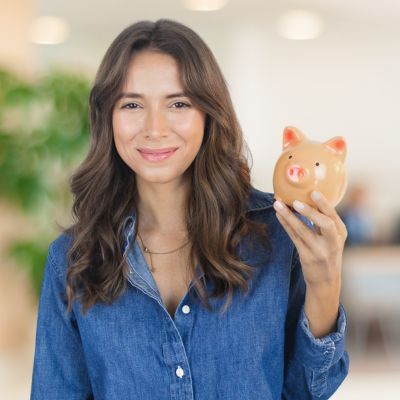 Don't let your money idle in low-interest accounts! Savvy savers are earning up to 10x more interest by keeping their hard-earned cash in a high-yield savings account. Find some of the best options here.
Get Started
The 4% rule creator says the opposite
Bengen based his retirement rule on several decades worth of statistics on retirement spending and stock and bond returns, which showed that retirees could reasonably expect their funds to last 30 years or longer if they withdrew about 4% from their nest eggs per year once they officially retire.
But he's recently been compelled to revisit and update the rule given the current economic climate.
That's because his original research only included two asset classes: Treasury bonds and large-cap stocks. When he added a third class, small-cap stocks, he said 4.5% would be a safe withdrawal rate.
But now, factoring in the impact of sky-high inflation, Bengen has argued that 4% might not cut it. In an appearance on the Bogleheads Live podcast in December, Bengen revealed he's upped his own withdrawal rate to 4.7% — quite different to Orman's 3% target.
"My 4% rule was actually based upon a worst-case situation," he said. "An investor who retired in October of 1968 who ran into just a terrible, perfect storm of bad stock market results and very high inflation, which forces withdrawals up every year.
"Are we in a similar period beginning with this year with very high inflation and potentially low stock market returns? Entering something even worse? I don't know, unfortunately. And we won't know for quite a few years."
If the contrast between Bengen and Orman proves anything, it's that your retirement withdrawal strategy is going to vary depending on your finances, assets and lifestyle.
Everyone's situation is different. While a percentage rule might be a good starting point for planning, you may want to tweak it to suit your situation.
If you're unsure what retirement strategy will work best, consider working with a financial adviser who can help you navigate your specific financial needs for the future.
With files from Sigrid Forberg
Sponsored
Kiss Your Credit Card Debt Goodbye
Millions of Americans are struggling to crawl out of debt in the face of record-high interest rates. A personal loan offers lower interest rates and fixed payments, making it a smart choice to consolidate high-interest credit card debt. It helps save money, simplifies payments, and accelerates debt payoff. Credible is a free online service that shows you the best lending options to pay off your credit card debt fast — and save a ton in interest.