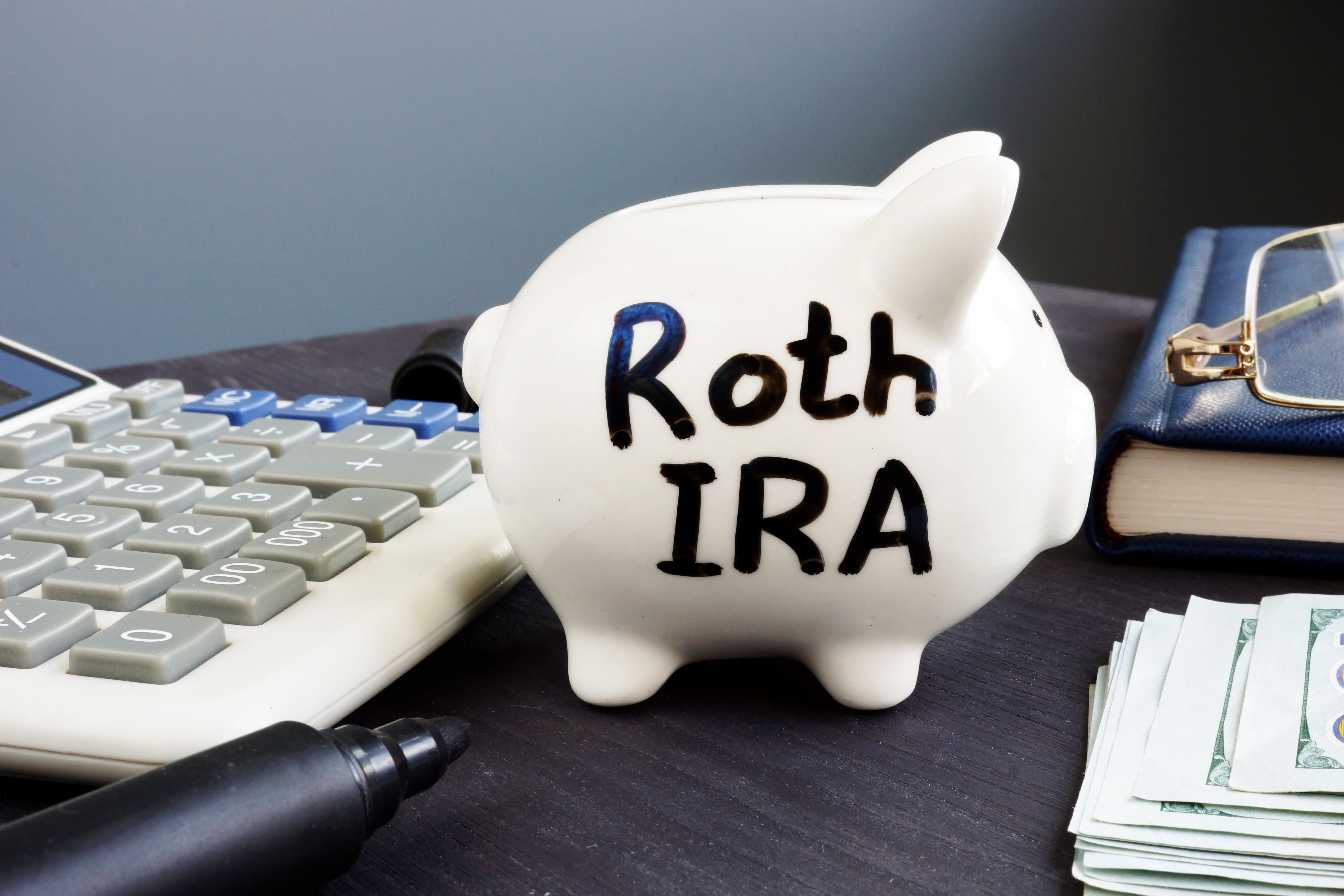 7 best Roth IRA accounts of 2023
Vitalii Vodolazskyi / Shutterstock
🗓️
Updated: August 15, 2023
We adhere to strict standards of editorial integrity to help you make decisions with confidence. Please be aware that some (or all) products and services linked in this article are from our sponsors.
We adhere to strict standards of editorial integrity to help you make decisions with confidence. Please be aware that some (or all) products and services linked in this article are from our sponsors.
When it comes to investing for retirement, a Roth IRA is one of the best ways to get started. This is because this tax-advantaged account lets you withdraw your qualified earnings during retirement without paying taxes, which is the opposite of a traditional IRA.
These days, most leading brokers and robo-advisors support Roth IRAs. Some alternative investing platforms do as well, so there are numerous ways for you to begin investing in one.
However, different companies have different fees, features, and available investments. That's why we're covering the best Roth IRA accounts so you can pick one that suits your investing goals and needs.
Best Roth IRA accounts
As mentioned, most online brokers and robo-advisors let you open a Roth IRA as well as other types of tax-advantaged accounts.
Below, you'll find some of our favorite Roth IRA account options.
TD Ameritrade

Best For: Beginner Investors
TD Ameritrade is one of the best Roth IRA account providers, especially if you're a newer investor who wants excellent customer service and access to in-branch support. It's also a very competitive standalone broker, offering commission-free stock and ETF trading like most of its competitors.
The amount of research you get as a TD Ameritrade customer is also worth noting, so it caters to more experienced investors as well. But its 24/7 customer support and access to in-person help is why this is our favorite Roth IRA account for beginners.
Fidelity

Fidelity is one of the best all-around brokers, making it a natural contender for where you should open a Roth IRA. With Fidelity, you can trade a range of securities, including stocks, bonds, ETFs, mutual funds, options, and more. It also has a managed investing option if you want a robo-advisor, ActiveTrader Pro for experienced traders, and a personalized planning service.
Customers also have access to a wealth of educational tools and research. If you want a robust broker that lets you invest in a variety of assets, it's one of the best options.
Vanguard
If you research potential investments for your new Roth IRA, you undoubtedly stumble across funds from Vanguard. This broker is known for its world-class ETFs and mutual funds, and it also has plenty of funds with extremely low expense ratios.
What's nice about Vanguard is its fund variety. You can invest in a range of U.S. and international funds, bond market funds, growth funds, and many other funds that are popular options for retirement investing.
And if you want to work with a robo-advisor or human advisor, you can use the Vanguard Digital Advisor or Vanguard Personal Advisor services.
Interactive Brokers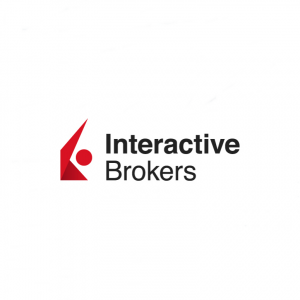 These days, most leading online brokers have commission-free stock and ETF trading. But Interactive Brokers takes things one step further, offering cheaper options trading per contract than most of its competitors depending on your monthly trading volume.
It also has more advanced trading tools and some of the best margin rates, once again catering to experienced, active traders. This makes it an excellent choice for your Roth IRA if you plan on regularly trading and want some potential discounts.
Merrill Edge

When it comes to ESG investing, there's few brokers as good as Merrill Edge. It lets you invest in securities like stocks, bonds, ETFs, and mutual funds like other brokers. But it also provides tools to help you research and invest in ESG-friendly companies or funds. Plus, your portfolio gets an overall ESG score so you can gauge how you're doing.
And since Merrill Edge is part of Bank of America, you can access plenty of research, like Bank of America's Global Research reports. Throw in its Guided Investing option, and Merrill Edge is a comprehensive broker and excellent option for opening a Roth IRA.
Wealthfront

Best For: Passive Investors
Wealthfront is a leading robo-advisor that's an excellent Roth IRA account provider if you want to invest completely on autopilot. Like other robo-advisors, Wealthfront builds portfolios of low-fee ETFs to match your investing goals and risk tolerance. All you have to do is answer a few questions, fund your account, and you're off to the races.
There's a $500 minimum funding requirement, and Wealthfront charges 0.25% in annual management fees like its main competitor Betterment. And this fee includes features like automatic rebalancing and tax-loss harvesting.
Fundrise

Best For: Real Estate Investing
Most Roth IRA providers don't let you invest directly in real estate. You can get around this by opening a self-directed IRA with certain companies, but this process can also be more complicated and expensive.
But if you want to add real estate to your Roth IRA account, you're not out of luck. With real estate crowdfunding platforms like Fundrise, you can now invest in income-generating real estate with your Roth IRA. And Fundrise only takes $10 to start investing, making it very beginner-friendly.
As for fees, Fundrise charges 1% in annual management costs plus a $125 annual fee for IRAs. Historically, it's returned around 8-9% annually, and shareholders earn quarterly dividends from the cash flow Fundrise's properties generate.
This is a testimonial in partnership with Fundrise. We earn a commission from partner links on Investor Junkie. All opinions are our own.
What to look for in your Roth IRA account
Now that you know some of the best Roth IRA accounts, here are a few considerations to keep in mind when choosing where to open your account.
Fees: Most leading online brokers don't charge trading fees for stocks and ETFs or monthly fees for a Roth IRA. But robo-advisors or alternative investment platforms like Fundrise can have fees, and brokers generally charge account closing fees as well, so always read the fine print so you don't face surprise charges.
Features: What type of research offerings, investing tools, and other features do you want for your Roth IRA? Some brokers specialize in one area, like ESG investing through Merrill Edge. But some brokers, like Fidelity, are more well-rounded and cater to a range of investors.
Customer Support: Having access to IRA specialists and 24/7 phone or email support is another factor you can consider when shopping around for a Roth IRA provider.
Funding Requirements: Most online brokers don't have any funding requirement for a Roth IRA. But robo-advisors and some alternative investing platforms often do.
Methodology
At Moneywise, it's our goal to help our readers make the best financial decisions for their unique situations.
When creating this list of the best Roth IRAs, we considered factors like ease-of-use, fees, features, and available investments. The companies on our list didn't influence their inclusion or position in any way. Rather, this list reflects the research and views of our editorial team and author.
There are still plenty of other companies and brokers with Roth IRAs, but we believe these are the current best options on the market.
Bottom line
If you think you'll have a high income in retirement, opening a Roth IRA makes a lot of sense. But it's also important to work with a broker or robo-advisors that makes managing your Roth IRA as easy as possible.
Think about the types of investments you want to make and how hands-on or hands-off you want to be. Hopefully, one of the brokers, robo-advisors, or alternative investment platforms on this list provides the perfect home for your new Roth IRA.
Related Reading: