A retail exodus
Nordstrom joins a flock of retailers fleeing the coastal California city over similar issues, with many — including H&M, Marshall's, Gap, Banana Republic, Anthropologie and Office Depot — quitting the Union Square neighborhood, which was once a go-to shopping destination. Whole Foods also temporarily closed a flagship store in April 2023 due to concerns about worker safety.
Stores in the area have struggled to regain the same levels of footfall that they enjoyed pre-pandemic — partly due to rising costs and the sustained popularity of remote work.
"Retail within urban areas, particularly commercial central business districts, are very dependent upon office traffic," Tom McGee, president and chief executive of the ICSC, formerly known as the International Council of Shopping Centers, told the Washington Post. "If you can't drive the foot traffic … that's going to be the biggest driver of their decision to close a store."
But retailers are also leaving San Francisco because of its crime problem — notably property crimes, car break-ins and drug crimes, among other intractable issues.
While Nordstrom is leaving San Francisco, it will be setting up five new stores in other cities across California, including Elk Grove and San Mateo.
When Whole Foods announced in mid-April that it was closing its store at Trinity Place in the city's Tenderloin District, a spokesperson for the organic food giant expressed concerns about "the safety of our team members" due to the drug use and crime near the store.
Stop overpaying for home insurance
Home insurance is an essential expense – one that can often be pricey. You can lower your monthly recurring expenses by finding a more economical alternative for home insurance.
SmartFinancial can help you do just that. SmartFinancial's online marketplace of vetted home insurance providers allows you to quickly shop around for rates from the country's top insurance companies, and ensure you're paying the lowest price possible for your home insurance.
Explore better rates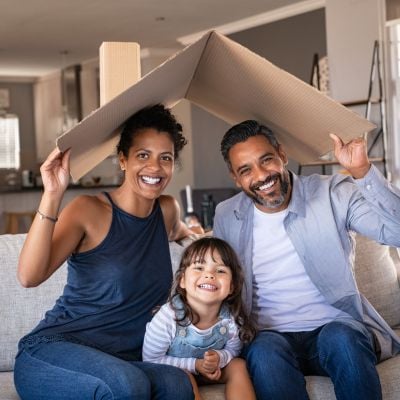 Crime problem
According to data from the Major Cities Chiefs Association, San Francisco's 2022 violent crime (e.g. homicide, aggravated assault) rate paled in comparison to some other big cities, such as L.A. or New York. While San Francisco had 56 homicies in 2022, L.A. and New York had 387 and 438 respectively.
However, the high-profile stabbing of CashApp founder Bob Lee in April 2023 led to more negative media attention. Elon Musk even took to Twitter to call San Francisco's violent crime problem "horrific."
While stories such as Lee's death grabbed a lot of attention, San Francisco's biggest problem statistically is "property crime," which includes burglary and theft. While there have been 20 homicides from Jan. 1 2023 to May 21, 2023 — according to the San Francisco Police Department — there have been over 12,000 incidents of larceny theft.
These issues, while significant in San Francisco, aren't isolated to the Bay Area. According to a study from the National Retail Federation, organized retail crime and theft are growing in both scope and complexity across the country.
"We're seeing the highest level of organized retail crime and theft ever," Lakshman Lakshmanan, senior director in consultant Alvarez & Marsal's consumer and retail group, told The Washington Post. "We have CFOs and even global CEOs saying that theft has become such a huge issue that we have significant draw or weigh-down on the profitability."
Read more: Millions of Americans are in massive debt in the face of rising rates. Here's how to get your head above water ASAP
A concerning trend in commercial real estate
Many cities have seen retail store closures in recent months. In April, Walmart announced it was closing four "underperforming" stores in Chicago after allegedly losing tens of millions of dollars on them every year for the past 17 years. The big box store also closed stores in D.C. and Portland.
Industry experts think this could be the start of a concerning new trend — one that commercial real estate investors will want to keep a close eye on, since it will add another challenge to an already shaky and debt-ridden sector.
In particular, office real estate is under immense strain due to the rise in remote and hybrid work during and after the COVID-19 pandemic. According to a report by New York's Office of the State Comptroller, less demand for office space caused the value of all New York office properties to drop by $28.6 billion in 2022.
Some reporters even argue that COVID-19, as opposed to crime, is more to blame for the decreased retail foot traffic in San Francisco. Joe Eskenazi — a managing editor and columnist for nonprofit news site Mission Local — believes that foot traffic was declining before the pandemic. As he told CNN, "the entire inside of the city was devoted to office space for businesses that are now going remote and cutting down."
Whatever the true cause, owners of retail and commercial spaces are both hurting financially.
Rising borrowing costs are squeezing property owners and complicating real estate financing.
The only (relatively) safe bet in the sector, according to real estate investing expert Patrick Carroll, is residential real estate, which has managed to maintain its strong fundamentals through the economic turmoil of recent years.
But before you make the jump, make sure you consider risks like crime rates and vacancies in the area you're looking to invest in.
Sponsored
Follow These Steps if you Want to Retire Early
Secure your financial future with a tailored plan to maximize investments, navigate taxes, and retire comfortably.
Zoe Financial is an online platform that can match you with a network of vetted fiduciary advisors who are evaluated based on their credentials, education, experience, and pricing. The best part? - there is no fee to find an advisor.