A dire warning for commercial real estate
Carroll is not the first — and certainly won't be the last — to ring the warning bell for the commercial real estate sector.
Since the collapse of Silicon Valley Bank in March, experts have raised concerns about the mega $1.5 trillion wall of debt looming for U.S. commercial properties.
That mortgage debt — which is held mostly by small- and medium-sized banks — comes due for repayment before the end of 2025.
"No lender is willing to lend because they don't know where interest rates are going," Carroll said.
Carroll added offices are experiencing "a double whammy" of misery and he described the sector's fundamentals as "terrible."
"After COVID, people worked from home. The work week is now Tuesday to Thursday — so, people are taking less office space, no one wants to lend on it … it's a disaster," he said.
Stop overpaying for home insurance
Home insurance is an essential expense – one that can often be pricey. You can lower your monthly recurring expenses by finding a more economical alternative for home insurance.
SmartFinancial can help you do just that. SmartFinancial's online marketplace of vetted home insurance providers allows you to quickly shop around for rates from the country's top insurance companies, and ensure you're paying the lowest price possible for your home insurance.
Explore better rates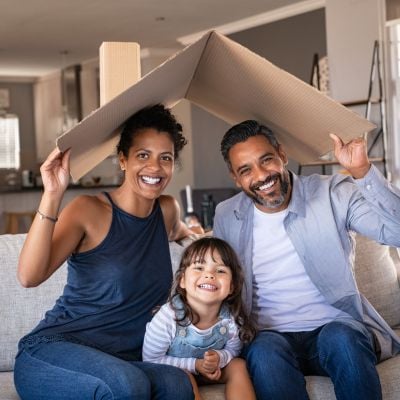 Real estate safe haven?
According to Carroll, there is one real estate niche that is riding out this wave: multi-family real estate.
In contrast to commercial real estate, the multi-family market has "strong fundamentals," says Carroll, whose real estate investment firm manages more than 33,000 multi-family units across nine states.
"I talked to one of the biggest landlords in the world yesterday and what he's telling everybody is: 'Stay alive 'til '25.' Right now, our fundamentals are great, people are paying rents [and] the market is healthy," he said.
Read more: Warren Buffett gets gloomy: America's 'incredible period' is coming to an end. Here's what nervous investors can do right now
Because of sky-high property prices and mortgage rates, renting has become the only option for a lot of Americans.
"This has all kind of been a perfect storm for the multi-family business," Carroll said in an interview with Fox Business last summer.
If you're keen to invest in multi-family real estate, here are two ways to get involved.
Invest in residential REITs
Investing in a residential real estate investment trust (REIT) is a way to profit from the real estate market without having to buy an actual property and manage tenants.
REITs are publicly traded companies that own income-producing real estate like apartment buildings, shopping centers and office towers. They collect rent from tenants and pass that rent to shareholders in the form of regular dividend payments.
Here are two multi-family REITs you may want to check out.
Camden Property Trust (NYSE:CPT) owns, manages, develops and acquires multi-family apartment communities. As of March 31, it owned and operated 172 properties containing 58,702 apartment homes across the U.S.
With a market cap just shy of of $12 billion, Camden has a diverse portfolio of assets with a focus on high-growth markets (in terms of employment, population and migration).
Another residential REIT worth considering is Mid-America Apartment Communities (NYSE:MAA), which has built its portfolio around the high-growth sunbelt regions of the U.S.
MAA had ownership interest in 101,986 apartment homes, including those in communities under development, across 16 states and the District of Columbia, as of Dec. 31.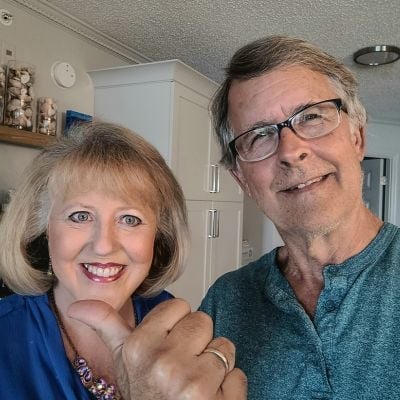 Use online investment platforms
Until recently, only the ultra-rich with millions to spend have been able to invest in prime commercial real estate.
But new online investing platforms have opened up opportunities to regular retail investors.
Many platforms use a crowdsourcing model where you can join thousands of members with similar interests — in this case, multi-family real estate — seeking to boost returns and generate passive income.
With these easy-to-use platforms — which are often backed by a team of experts who can help you build your ideal portfolio — you can browse curated deals or join funds invested in diversified real estate portfolios that will maximize your returns while keeping your fees low.
If you're keen to invest in commercial real estate, you can find options that best suit your needs by answering a few quick questions with Moneywise's investment-finder tool.
Sponsored
Follow These Steps if you Want to Retire Early
Secure your financial future with a tailored plan to maximize investments, navigate taxes, and retire comfortably.
Zoe Financial is an online platform that can match you with a network of vetted fiduciary advisors who are evaluated based on their credentials, education, experience, and pricing. The best part? - there is no fee to find an advisor.