What's the deal with broker commissions?
The lawsuits in Missouri and now in South Carolina are all about real estate broker commissions, which typically total around 5-6% of a property's selling price in the U.S. and are often split 50-50 between the buyer's agent and the seller's agent.
At the heart of the complaint are several NAR policies deemed to have wrongfully impacted competition among real estate brokers — including one rule that recommends multiple listing services (MLSs) conceal the total broker commission offered from prospective property buyers.
The plaintiffs in the successful Missouri suit argued these policies have "severe anticompetitive effects" and make "no economic sense, except for the buyer broker," who could technically steer homebuyers toward properties that offer a higher commission, which homebuyers ultimately have to shoulder.
The new South Carolina lawsuit states: "The effect of these rules is not simply that the seller must pay the buyer broker's compensation. These rules effectively take the compensation structure out of the view of the buyers and sellers, masking who pays the buyer broker's compensation.
"Indeed, a buyer broker may not even present an offer to a seller that is conditional on the seller reducing the buyer broker commission."
According to a U.S. Department of Justice release on this issue, realtors have also been accused of misleading buyers into thinking that their broker services are free when, typically, they could be anything up to 3% of the home purchase price.
That can equal quite a lot of money for those buying a home, which is all the more painful in this time of elevated house prices and mortgage rates.
For a house selling at $500,000 with a 6% even-split broker commission, the home buyer would be paying $15,000 to the buyer agent — a fee they could potentially negotiate down if the commissions were fairly disclosed.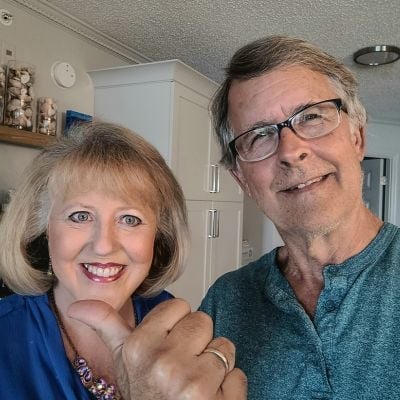 Realtors intend to appeal verdict
The accused real estate groups and brokerages continue to deny wrongdoing.
Two defendants — Re/Max (RMAX) and Anywhere Real Estate (HOUS), whose brands include Century 21, Coldwell Banker and Corcoran — settled before the trial for $55 million and $83.5 million, respectively, without admitting liability.
Those involved in the Missouri court case have announced their intentions to appeal the verdict — a process that could take several years.
"This matter is not close to being final," NAR president Tracy Kasper said in a statement after the verdict was announced. "We will appeal the liability finding because we stand by the fact that NAR rules serve the best interests of consumers, support market-driven pricing and advance business competition."
The NAR will tackle any future legal challenges under new leadership as the group's CEO Bob Goldberg just announced he will step down at the end of the month. Nykia Wright has been appointed as interim CEO and will assume the role effective Nov. 20.
Meanwhile, a spokesperson for HomeServices expressed disappointment with the court's ruling and told CNN: "Today's decision means that buyers will face even more obstacles in an already challenging real estate market and sellers will have a harder time realizing the value of their homes."
Plaintiff attorney Ketchmark dismissed that statement after the ruling, accusing the realtors of being "desperate to hang on to the system that they have rigged against everyone."
He has since filed a new class-action lawsuit against other real estate giants, including Douglas Elliman, Compass and Redfin, alleging once again that they violated antitrust laws by conspiring to keep commissions high.
Sponsored
Follow These Steps if you Want to Retire Early
Secure your financial future with a tailored plan to maximize investments, navigate taxes, and retire comfortably.
Zoe Financial is an online platform that can match you with a network of vetted fiduciary advisors who are evaluated based on their credentials, education, experience, and pricing. The best part? - there is no fee to find an advisor.