Figure out your Social Security benefits
"We're going to have to sacrifice," said Tudor Jones told CNBC. "We're going to have to cut spending. We're going to have to deal with entitlements. We're going to have to change Social Security. We're going to have to limit Medicare and Medicaid."
In 2023, almost 67 million Americans will receive a monthly Social Security benefit, totaling about $1.4 trillion in benefits paid during the year, according to the Social Security Administration (SSA).
Nearly 90% of Americans aged 65 or older were receiving a Social Security benefit as of June 30, according to SSA data, with the federal payments representing about 30% of their income.
But as Tudor Jones and some (mostly Republican) politicians have pointed out, it is a very expensive program to maintain, especially with the life expectancy of 65-year-olds currently sitting over 20 years. Furthermore, those costs could increase as the number of Americans in that age bracket is projected to grow from about 58 million in 2022 to about 75 million by 2035.
With that in mind, it can be confusing to find the optimal time to start claiming Social Security. The earliest Amercians can start claiming benefits is 62, but if you delay claiming, you will receive higher monthly payments, with the maximum benefits available to those who claim starting at age 70 or older.
While some Americans may not think they'll live long enough to make the most of the benefits they've earned, some also worry that Social Security will run out of money — as suggested by Tudor Jones.
Just remember, as things currently stand, waiting to claim Social Security will get you a bigger monthly payout, which will come in handy if you are one the estimated 15% of Americans who rely solely on that benefit for at least 90% of their income during retirement.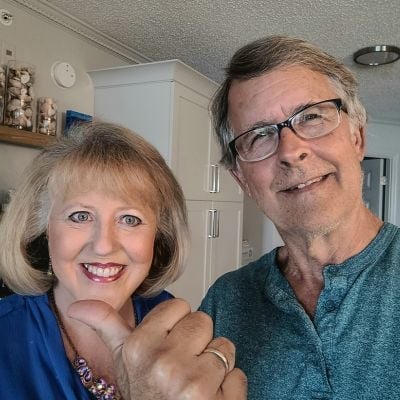 Be careful with health care expenses
Four federal health insurance programs — Medicare, Medicaid, the Children's Health Insurance Program (CHIP), and Affordable Care Act (ACA) marketplace health insurance subsidies — account for 24% of the federal budget in 2023, or $1.5 trillion, according to the Center on Budget and Policy Priorities.
Half of that huge total, or $828 billion, is going to Medicare, which provides health coverage to around 66 million people who are aged 65 and older or have disabilities. Again, there have been repeated calls by certain politicians to cut funding for Medicare, but President Biden has countered with legislation that extends and strengthens the program.
As politicians debate over the cost of health care, there are things you can do to protect your financial security.
An emergency fund can help retirees weather financial storms, like extended hospital stays or illnesses where insurance or Medicare doesn't cover the full cost.
Finally, if you're insured under a high-deductible plan, consider opening a health savings account (HSA) to help you cover out-of-pocket medical, dental and vision costs. With an HSA, you must deposit pre-tax money from your paycheck, which you can then withdraw tax free for eligible expenses.
Invest your money wisely
Last but not least, with federal funding for social programs under scrutiny, it is critically important to save and invest your money wisely during your working life so that your finances are retirement ready.
Tax-advantaged investment accounts like a 401(k) or an individual retirement account (IRA) are great tools to help you get ahead. A 401(k), for example, allows you to steer a portion of your pay into an account where you can invest and grow your money — and get a tax break. If you're still working, make sure you take advantage of any contribution matching available from your employer, which is about as close as it gets to free money.
You don't have to be an investing mastermind to build a solid nest egg for retirement. You can start small by investing your spare change, or you can put your money to work over time through any number of investing apps or crowdfunding platforms.
Remember that diversifying your investment portfolio (and ultimately, your retirement income) with traditional stocks and bonds or alternative assets like real estate will also help you to set yourself up for success in retirement — regardless of any future entitlement reforms or cuts to social programs.
Sponsored
Follow These Steps if you Want to Retire Early
Secure your financial future with a tailored plan to maximize investments, navigate taxes, and retire comfortably.
Zoe Financial is an online platform that can match you with a network of vetted fiduciary advisors who are evaluated based on their credentials, education, experience, and pricing. The best part? - there is no fee to find an advisor.