1. Delay, delay, delay
While seniors are eligible to tap into their Social Security benefits at 62, delaying will gain you increasingly more money per month.
If you wait to apply for social security until the FRA, you can get a delayed retirement credit of up to 8% of your yearly benefits on top of the maximum benefit amount.
Don't forget to research spousal and survivor options, including current married couples taking the lower earner's benefits first, and delaying the benefits of the highest earner. The AARP Social Security Resource Center is a great place to start understanding the often confusing timeline.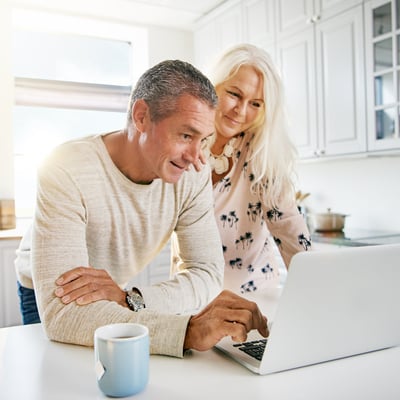 Are you confident in your retirement savings? Get advice on your investment portfolio from a certified professional through Datalign. It only takes 3 minutes to connect with an advisor who puts you first.
Get Started
2. Look for discounts and freebies
Take advantage of programs designed for seniors on limited budgets. Fundraising platform GoFundMe has a comprehensive list of programs to help with meals, medicine, home energy assistance, transportation and even pet food. Check with your city for more local programs, including volunteer services for home repairs.
Looking for entertainment? Don't forget to ask for a seniors discount at restaurants, hotels, airlines and movie theaters. AARP offers a comprehensive list of member discounts, including car maintenance and cell phone service.
3. Stay fit now
Health care costs can eat up retirement savings quickly, so using fitness discounts to improve your health and stave off rising costs will save you money.
Programs like the SilverSneakers gym membership program, available with some Medicare programs, can give you free access to local gyms or online fitness classes.
Want to eat healthier? Check out these tips on how to eat healthy food on a budget.
Importantly, look for ways to cut prescription costs by using generic drugs when possible, or explore reputable online subscription drug programs to see if you can save money. Sites like Needymeds.org can help you find generic or brand name medicines through a patient assisted program (PAP) for free or at a discounted price.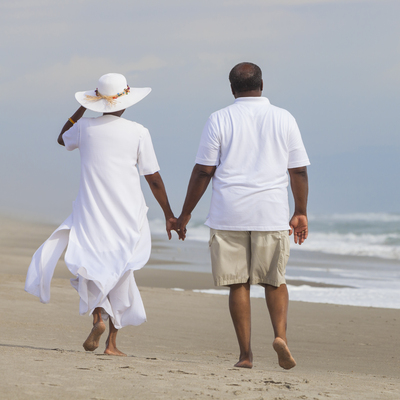 Getting older has its benefits. From dining out and travel to insurance and investments, discover how much an AARP membership can save you.
Join Today
4. Consider moving
Housing is often the highest cost seniors face in retirement. Consider moving to a retiree-friendly state, one that provides more programs for seniors or doesn't tax social security benefits. Even better, find one that doesn't tax income as well, such as Oregon or Delaware.
If that's not an option, consider downsizing to a smaller home or apartment. Selling unwanted or unneeded things online is a popular way to eliminate clutter and bring in some extra money as you prepare for your move.
5. Focus on experiences
How do you combat retirement loneliness, depression and boredom? Focus on experiences more than things. Many colleges and libraries offer free classes for seniors, and you can even take some free online courses (at any age!) on sites like Coursera or Edx.
Check out local volunteer opportunities or consider going back to work part time. But be aware that additional earnings could reduce your Social Security benefits.
If you're just looking to keep busy, spending time with friends, taking walks or adopting a pet are all proven ways to stave off a lack of purpose.
Sponsored
Jump-start your retirement plan with personalized advice
Are your retirement savings on track? Get personalized advice from a financial advisor that understands your needs.
Datalign matches you with vetted registered advisors that can help you improve your investment portfolio and grow your retirement savings safely. In minutes, you can connect with a local or remote advisor and get a free initial consultation.
Get matched with a financial advisor today at Datalign and get on the path to financial success.