What is a VA construction loan?
The federal government guarantees a portion of VA home loans, lowering the risk to your lender and giving you better terms. VA construction loans allow U.S. service members and vets — including National Guard and Reserve members who meet service requirements — to finance the construction of a primary residence. Some surviving spouses of veterans also are eligible.
VA home loan advantages:
Most of the time, no down payment is required.

You may qualify for better terms, closing costs and interest rates than conventional loans.

You don't have to carry private mortgage insurance, known as PMI, which is usually required for conventional loans with a down payment under 20%. This may save you money on your monthly payment.
And construction loans have an added feature: You typically do not have to start paying back the loan until construction is complete. However, a one-year limit may apply to get the work done, so check with your lender to get a clear timeline.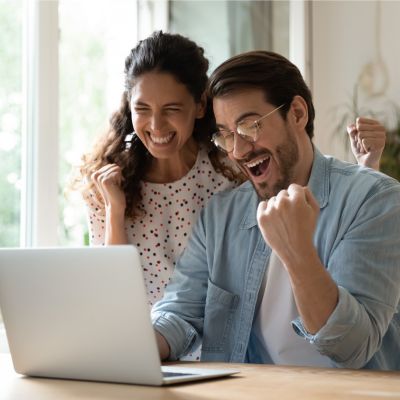 Compare current mortgage rates from top national lenders. Get the best rate for your purchase or mortgage refinance.
Compare Rates
VA construction loans vs. VA loans
Who are VA home loans for?
VA home loans are for people who want to buy a home that's already built. You receive a lump-sum amount upfront to buy your new home, and you pay it back based on the terms you work out with your lender. In 2020, Veterans Affairs guaranteed a record 1.2 million home loans as mortgage rates hit an all-time low during the pandemic.
Who are VA construction loans for?
Besides being for construction of a primary home on land you own, VA construction loans have a different borrowing structure than the VA homes loans that people use to buy existing houses and condos. With a construction loan, you close on the loan before construction starts, and in most cases, your lender will give you the money you need to complete your project in stages. These installments are called draws.
How much you borrow and how many draws you take will be based on the type of home you build and your construction schedule. Your lender will review your building schedule as part of the approval process.
VA construction-to-permanent loans
You can set up the construction loan a couple ways:
1.) Single-close loan: Before construction, you lock in the terms for one loan that covers construction and your permanent mortgage financing, which you'll pay back over a set number of years. You'll have one closing.
2.) Double-close loan: Or you close on a loan before construction for the building, and you later replace that loan with permanent financing, requiring a second closing.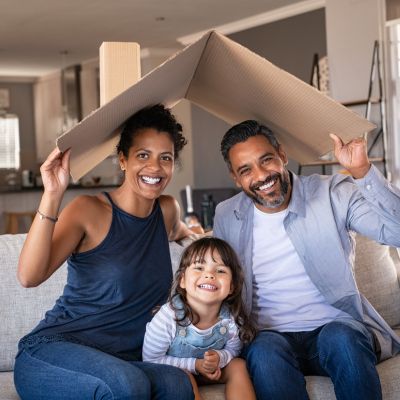 Home insurance is an essential expense – one that can often be pricey. You can lower your monthly recurring expenses by finding a more economical alternative for home insurance.
SmartFinancial can help you do just that. SmartFinancial's online marketplace of vetted lenders allows you to quickly shop around for rates from the country's top insurance companies, and ensure you're paying the lowest price possible for your home insurance.
Explore better rates
Fees and down payments on a VA construction loan
No down payment
VA construction loans typically do not require a down payment. That often means you can get your project off the ground sooner because you don't have to wait until you can save the money you typically would put down for a conventional loan.
VA funding fee
The VA funding fee is a one-time expense you pay upfront as part of your closing costs. The fee is based on the size of your down payment and whether you are using your VA loan benefit for the first time. For example, if you choose to pay less than 5% for a down payment, the one-time fee would be 2.3% of the total loan amount for your first VA home loan or construction loan.
Steps to follow when you qualify for a VA construction loan
1. Find a lender
Since lenders do not commonly offer VA construction loans because of the uncertainty that comes with building projects, expect to put some extra time into finding a company that does.
Veterans Affairs suggests that you shop around with multiple lenders, finding one with experience administering VA construction loans.
One place to start is by looking for offices near you for lenders that provide general VA home loans. The Department of Veterans Affairs publishes a list of the lenders by the volume of VA loans they handle. Veterans United Home Loans handles the most VA loans by far, followed by Freedom Mortgage, Rocket Mortgage and Navy Federal Credit Union.
Even among that short list of the top lenders, Veterans United, Rocket Mortgage and Navy Federal Credit Union are upfront on their websites that they don't offer VA construction loans to build new homes. Veterans United says that people more commonly secure a construction loan from a builder or other lender then refinance to a VA loan.
If you're determined to find a VA construction loan provider, be prepared for a deep review of that list of VA loan lenders to find one that issues building loans.
2. Gather your paperwork
When you find a qualified lender, you'll need to verify some information to get the process rolling. Most lenders will check your:
Certificate of eligibility: A COE document from the Department of Veterans Affairs confirms your eligibility for the VA loan program.
Current credit score, used to determine your interest rate, and your lending history.
Proof of income.
Bank and investment statements.
3. Get approved
Once you choose a lender and settle on a licensed builder/general contractor that is approved by the VA, you can complete the application process and set your sights on bringing your home vision to life.
Sponsored
Secure your retirement with a reverse mortgage
If you're low on cash savings and investments but have wealth in your home, a reverse mortgage is a great option for covering retirement expenses.
Mutual of Omaha is a trusted insurance provider that helps you make the most of your home equity.