Typical refinance savings: close to $300 a month
Rates on 30-year fixed-rate mortgages are now averaging a fairly steep 3.45% — way up from the all-time low of 2.65% reached a little over a year ago, in the long-running survey from mortgage giant Freddie Mac.
But even with rates at their current elevated levels, 7.1 million U.S. homeowners are still in the sweet spot for refinancing and could put a big dent in their borrowing costs, the mortgage data and technology firm Black Knight tells MoneyWise.
Together, today's refinance candidates could save about $2 billion monthly by refinancing — which works out to average savings per borrower of $273 a month.
That's not all — Black Knight says 1.3 million of those homeowners could see monthly savings of at least $400 via a refinance. And, more than half the group would save over $760 a month, on average, or at least $9,120 a year.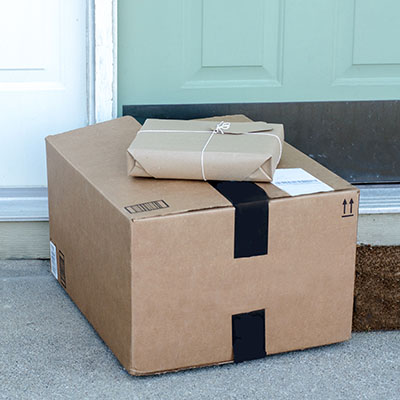 How to know if you should refi
Back when rates were super low and the potential savings were hefty, many homeowners apparently decided to procrastinate rather than refinance. A Zillow study found 78% never traded in their loans during the first full year of the pandemic, ending in April of last year.
Think it's too late to board the refi train? Black Knight says you're a good candidate if:
You've got a 30-year mortgage with an interest rate you could reduce by at least three quarters of 1 percentage point through a refinance — like go from 4% down to 3.25% or better. You might meet this criteria if your current mortgage is from mid-2019, when 30-year fixed mortgage rates were over 4%.
You have a good-to-exceptional credit score of at least 720. If you haven't looked in a while, it's easy today to get a peek at your credit score for free.
You have at least 20% equity in your home, which means you've paid in 20% or more of the home's current market value.
Why refinancers should move quickly
Homeowners who can still refinance and reap the savings may not have much time to lock in a desirable rate.
Multiple forecasters expect mortgage rates will keep climbing this year as the economy improves and the Federal Reserve starts raising interest rates again, to get a grip on inflation. Officials have signaled that the first rate hike could come in March — two years after the Fed chopped rates nearly to zero.
If you've been on the fence about refinancing and are thinking about making the jump, check rates from several lenders to find the best deal available for your area and for a person with your credit profile.
You may find you're an ace at comparison shopping — which also can help you save on homeowners insurance. When your policy comes up for renewal, get multiple rate quotes to see if another insurance company offers the same coverage you currently have, but at a lower price.
Sponsored
Here's how to save up to $700/year off your car insurance in minutes
When was the last time you compared car insurance rates? Chances are you're seriously overpaying with your current policy.
It's true. You could be paying way less for the same coverage. All you need to do is look for it.
And if you look through an online marketplace called SmartFinancial you could be getting rates as low as $22 a month — and saving yourself more than $700 a year.
It takes one minute to get quotes from multiple insurers, so you can see all the best rates side-by-side.
So if you haven't checked car insurance rates in a while, see how much you can save with a new policy.