Birmingham, Alabama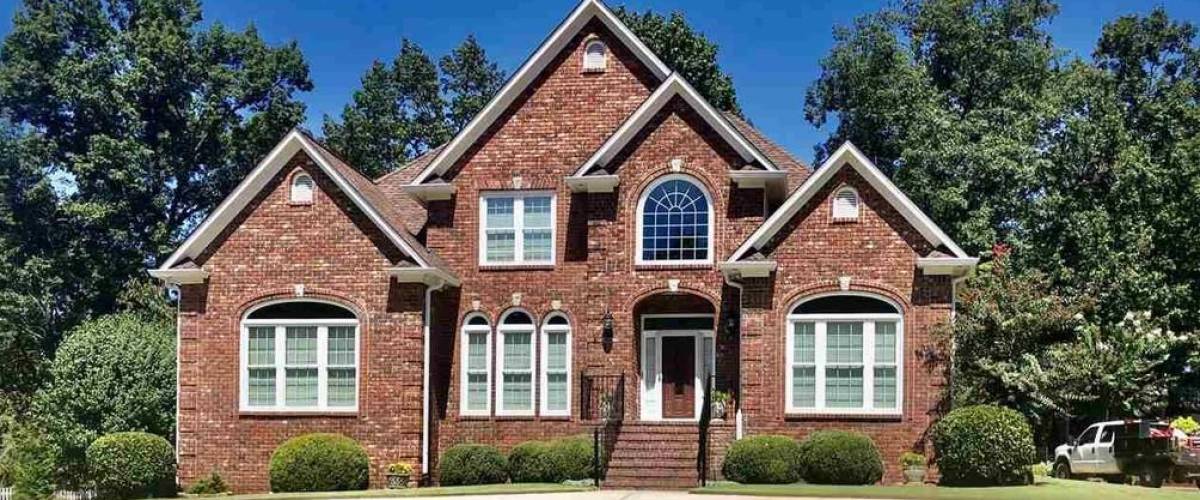 Price: $479,000
The cost of living in Birmingham is relatively low compared to other major cities. That means your half-million can buy you this stately 3,381-square-foot single-family home, built in 1999 in the quiet Eagle Point neighborhood of North Shelby County.
It has four bedrooms, three bathrooms and one half-bath and features a partially finished basement, a large sunroom and a stone patio with a stone fireplace and grill.
Birmingham typically experiences hot summers and mild winters, and as an added bonus for parents, nearby Oak Mountain High School is one of the top ranking schools in the area.
Stop overpaying for home insurance
Home insurance is an essential expense – one that can often be pricey. You can lower your monthly recurring expenses by finding a more economical alternative for home insurance.
SmartFinancial can help you do just that. SmartFinancial's online marketplace of vetted home insurance providers allows you to quickly shop around for rates from the country's top insurance companies, and ensure you're paying the lowest price possible for your home insurance.
Explore better rates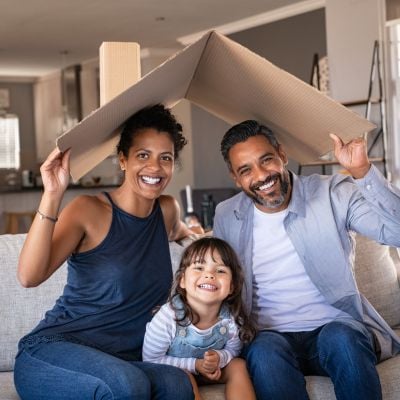 Anchorage, Alaska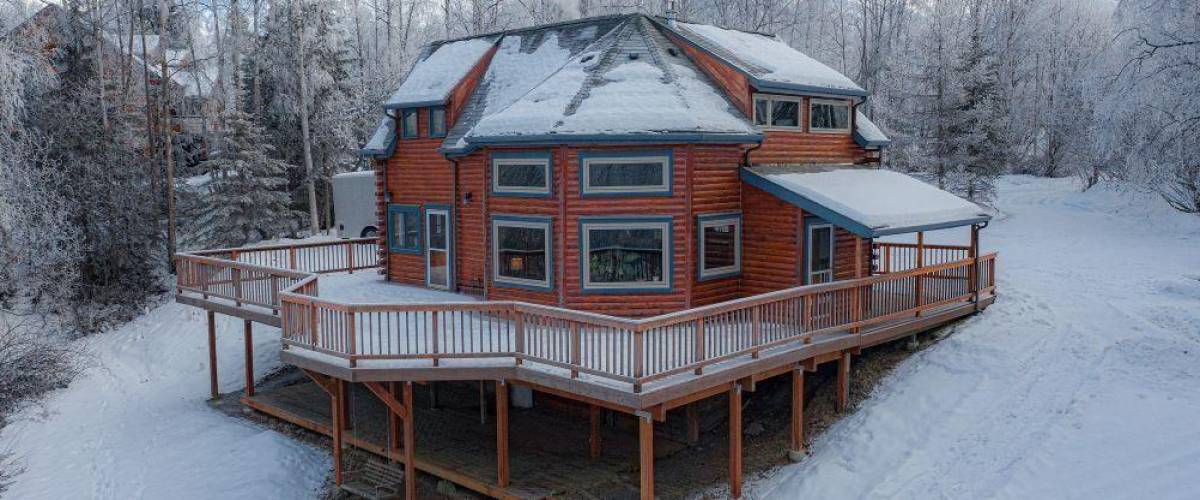 Price: $465,000
The unincorporated village of Chugiak lies around 20 miles northeast of downtown Anchorage. Like the rest of the city, it endures bitterly cold winters and heavy snowfall.
But if you can hack the weather, this 2,388-square-foot, two-story log home could be an extremely cozy home. The house was built in 1979, but the exterior was redone in 2019. It features three beds, three baths, a detached garage and a wraparound back deck.
Realtor.com estimates the monthly payments for this home would be around $1,517 a month on a 30-year fixed mortgage, assuming a 20% down payment.
Whether that falls into your budget or not, make sure to compare rates from different lenders before you settle on a mortgage. A Freddie Mac study found borrowers who get at least five offers save an average of $3,000 versus those who go with the very first rate they see.
Phoenix, Arizona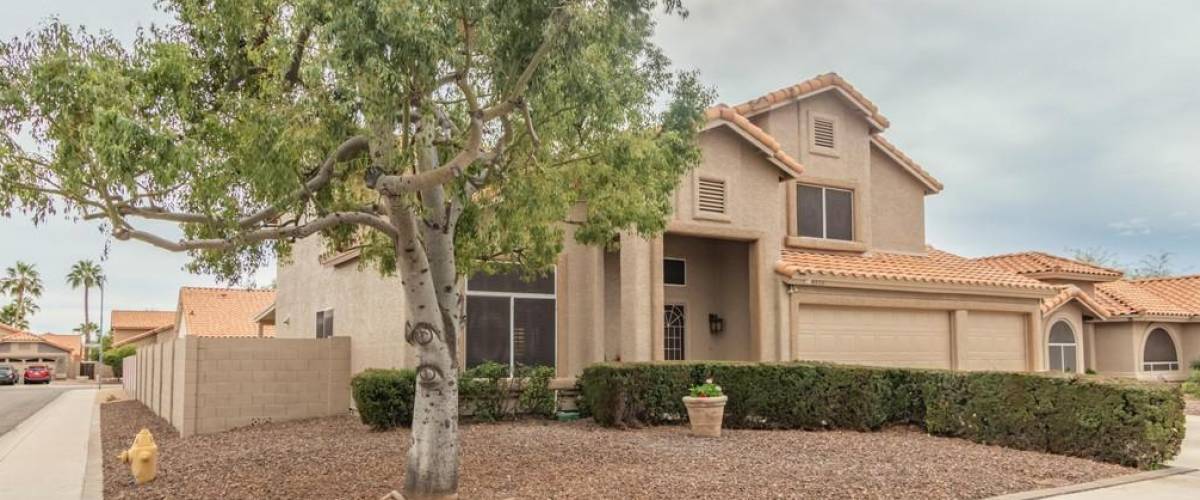 Price: $539,900
Eager to bask in the Valley of the Sun? This spacious 2,641-square-foot home is a corner-lot property with four bedrooms, two and a half baths and a three-car garage.
The home lies in the low-crime Villa Maria Drive neighborhood in North Phoenix and is close to several schools as well as a Mayo Clinic Hospital.
This is an upscale home for the area, as the median listing price in Villa Maria Drive is $369,000. While that's a lot more affordable, prices are rising fast: USA Today reports that house prices in Arizona jumped almost 14% between November 2019 to November 2020. Check out the first-time homebuyer programs available in Arizona.
Need cash? Tap into your home equity
As home prices have increased, the average homeowner is sitting on a record amount of home equity. Savvy homeowners are tapping into their equity to consolidate debt, pay for home improvements, or tackle unexpected expenses. Rocket Mortgage, the nation's largest mortgage lender, offers competitive rates and expert guidance.
Get Started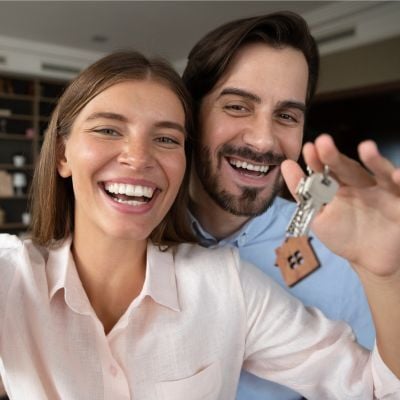 Little Rock, Arkansas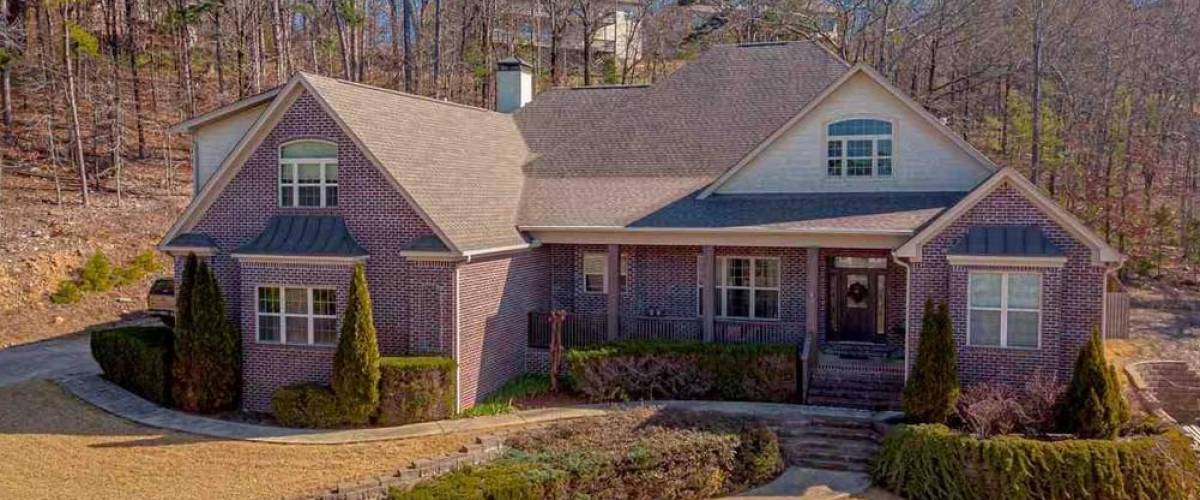 Price: $540,000
You might be able to spot some deer from time to time from this 4,254-square-foot home, which backs onto the woodland at the end of a quiet Rock Creek neighborhood.
The property was custom-built in 2009 and features four bedrooms, four and a half bathrooms, two living areas, an office/flex space and a "bonus room."
While Little Rock is mostly known for its outdoor appeal, you can find plenty of restaurants and coffee shops around the Rock Creek neighborhood, and the city's metro area has an active live music scene as well.
Los Angeles, California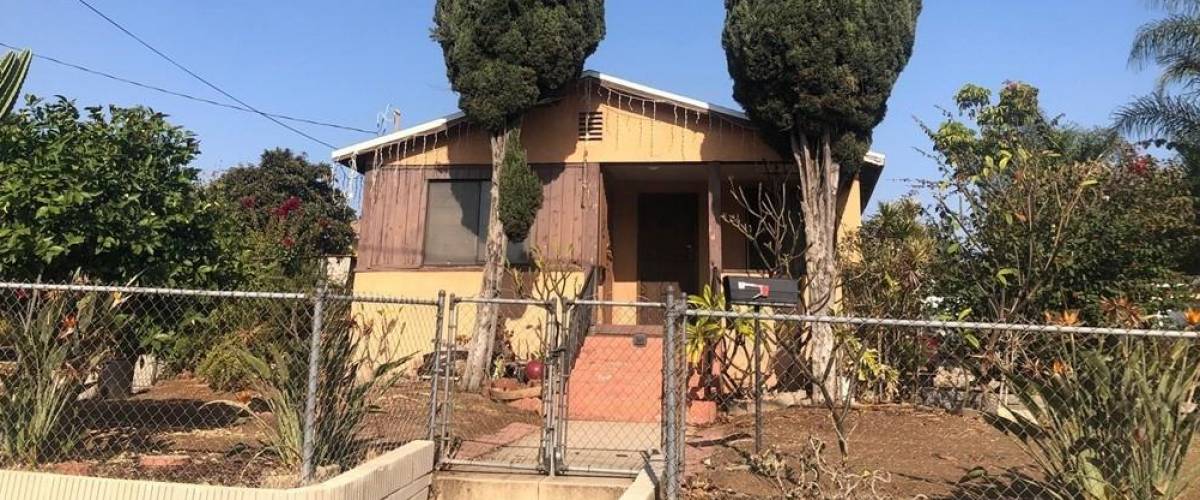 Price: $495,000
Prices are soaring in the City of Angels. The median listing on Realtor.com is a whopping $950,000. So what can you get for half that number?
This tiny 1,074-square-foot property in East Los Angeles is a fixer-upper for sure, but it comes with quick access to the 710, 5 and 60 freeways. The listing says it could be a smart investment opportunity for someone with the gumption to transform the space into a "forever home."
The single-family residence reportedly has three bedrooms and one bathroom — but the listing notes that potential buyers should check with the city and tax records for the official count and other property details.
Denver, Colorado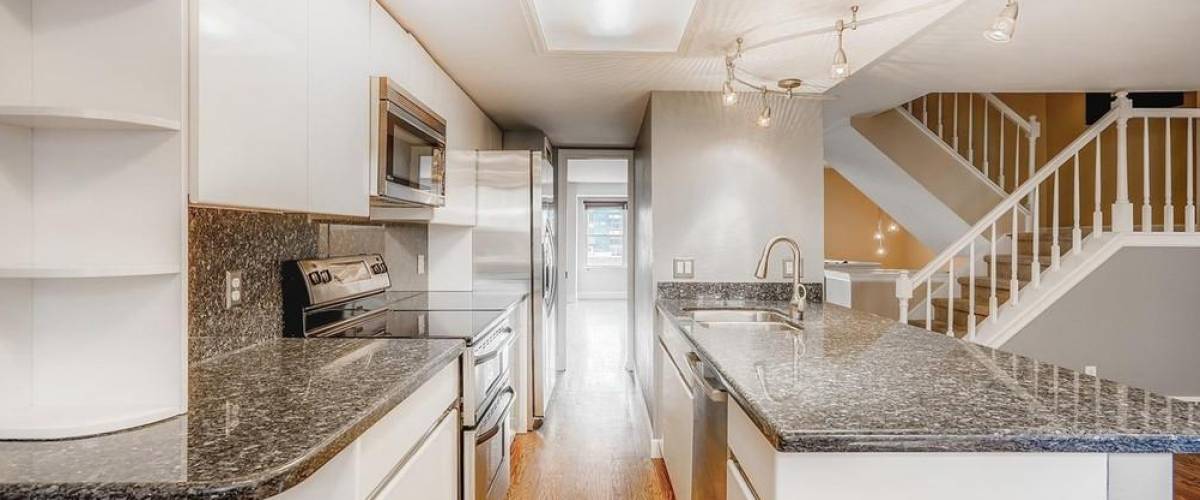 Price: $545,000
Like to be in the center of the action? This lovely townhouse in the heart of Denver's Capitol Hill is close to the major shopping district downtown and is walking distance to restaurants, schools, bars and parks.
The 1,782-square-foot property boasts two large master suites, an updated kitchen with granite countertops, two and a half baths and a private back porch.
While the property would make a fine home, Denver itself has been rated one of the best places to live in the U.S. due to a strong job market and high quality of life.
Bridgeport, Connecticut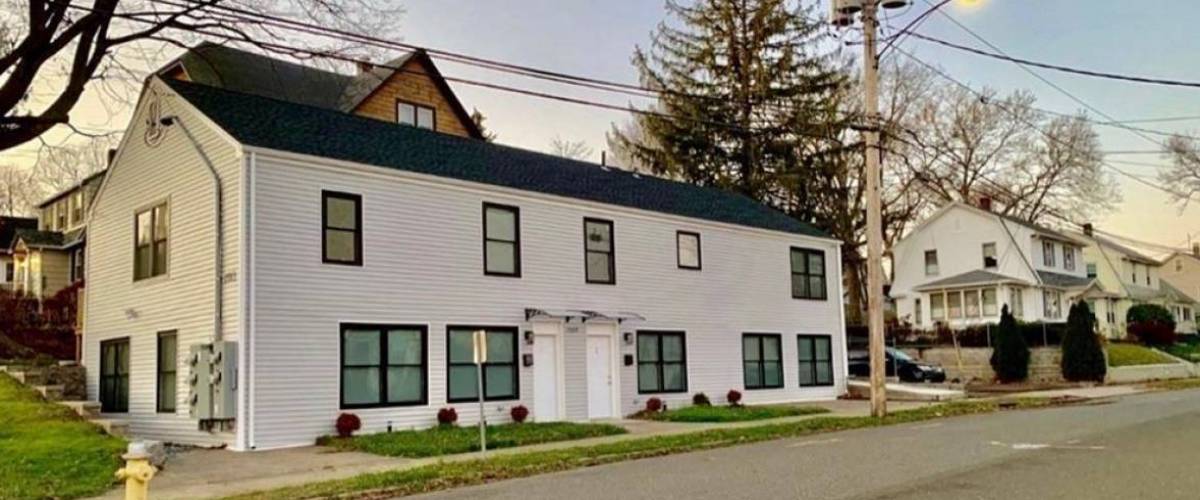 Price: $527,000
You can live in one unit and rent out the rest of this 3,524-square-foot multi-family home in Bridgeport. The property has eight bedrooms and four baths, with each unit containing two bedrooms and one bath.
The Boston Avenue/Mill Hill neighborhood is largely residential, with a few schools and medical centers, such as the Bridgeport Hospital. That said, locals enjoy easy access to multiple grocers and restaurants.
"Park City" is also renowned for its public spaces: The Boston Avenue/Mill Hill neighborhood is surrounded by several green areas, including Success Park just a few minutes away.
Wilmington, Delaware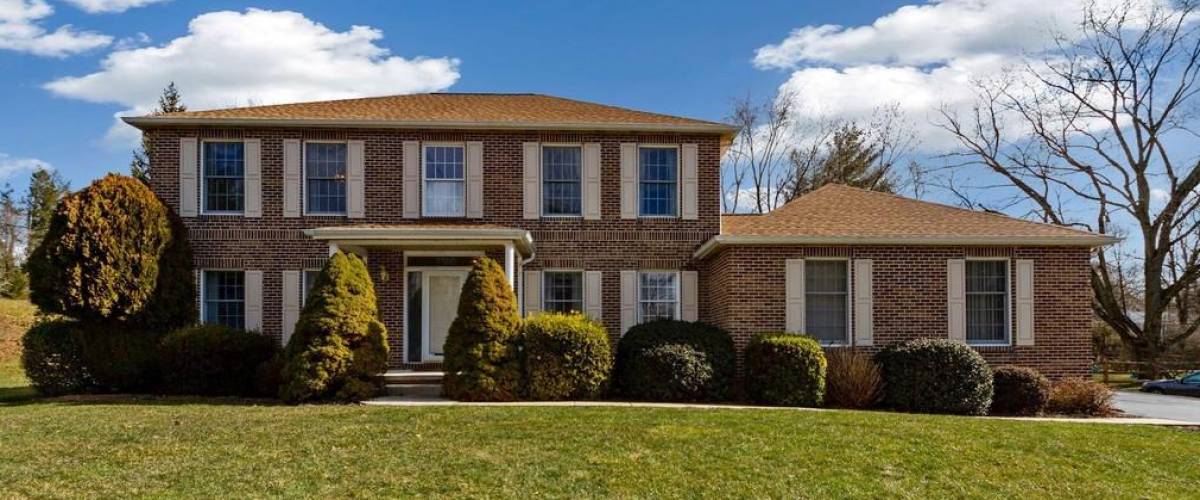 Price: $549,900
With $500,000, you can live large in little Delaware. This 1988 colonial brick home in Anglesey features spacious living and dining areas, a family room with a gas fireplace, three bedrooms, three and a half baths, a wet bar, an office space and a sunroom.
Anglesey is an unincorporated community with few amenities, but the city of Wilmington is just a five-minute drive away.
Just make sure you've got a good job lined up before moving here. Wilmington is one of the state's poorest cities, with a median household income of just over $45,000. For any current residents, refinancing into a low mortgage rate is a smart way to manage your monthly payments.
Jacksonville, Florida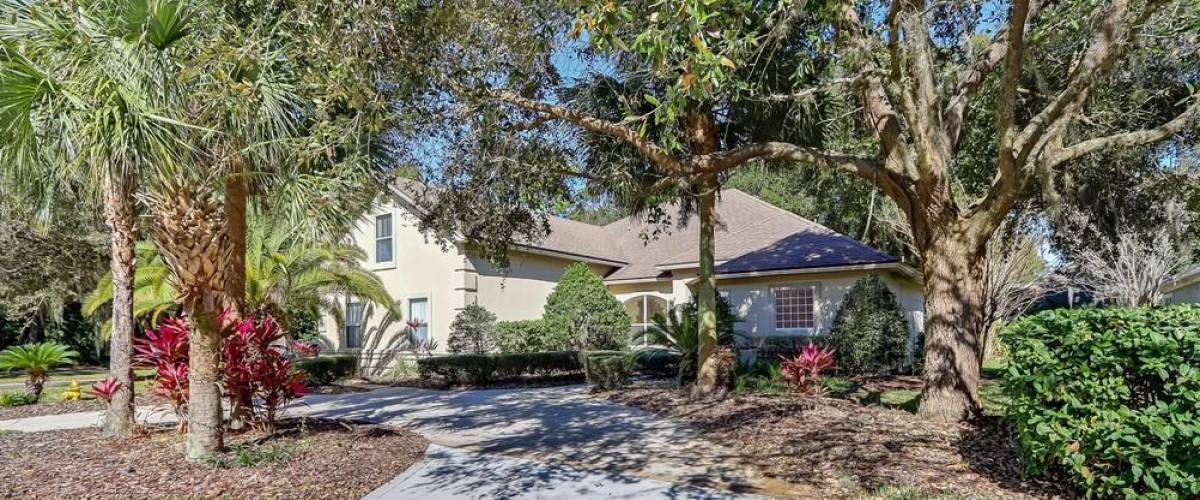 Price: $539,000
This beautiful 3,047-square-foot Queens Harbour home has an open layout, with four bedrooms, three baths and a three-car garage.
Plenty of restaurants and grocers lie less than three miles away, and you can hit the beach in a mere 15 minutes.
Jacksonville, a sprawling waterfront city with long, hot summers, is a popular destination for tourists on a budget and offers a relatively low cost of living for residents. Housing, utilities and health care all cost less than the national average, according to Payscale.
Atlanta, Georgia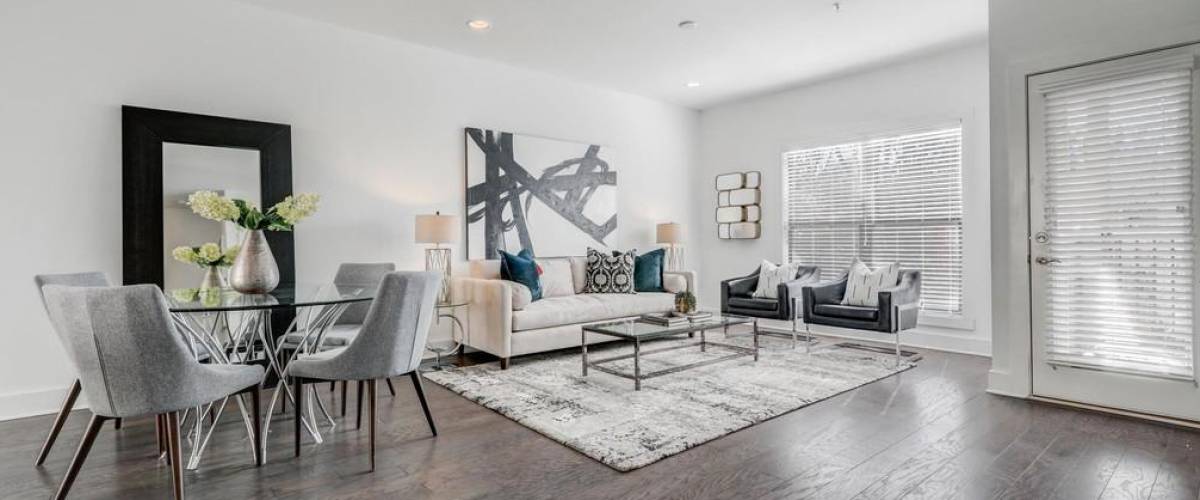 Price: $475,000
This 2,035-square-foot townhouse features three bedrooms, three and a half baths and modern finishes, with hardwood flooring and quartz countertops.
Take a walk outside and you'll find numerous groceries stores, a community pool and a dog park.
The property is situated in Reynoldstown, a historic district just a couple miles away from downtown Atlanta. Georgia's capital has a diverse economy and a bustling nightlife, and while home prices are on the rise, the cost of living is still below the national average.
Honolulu, Hawaii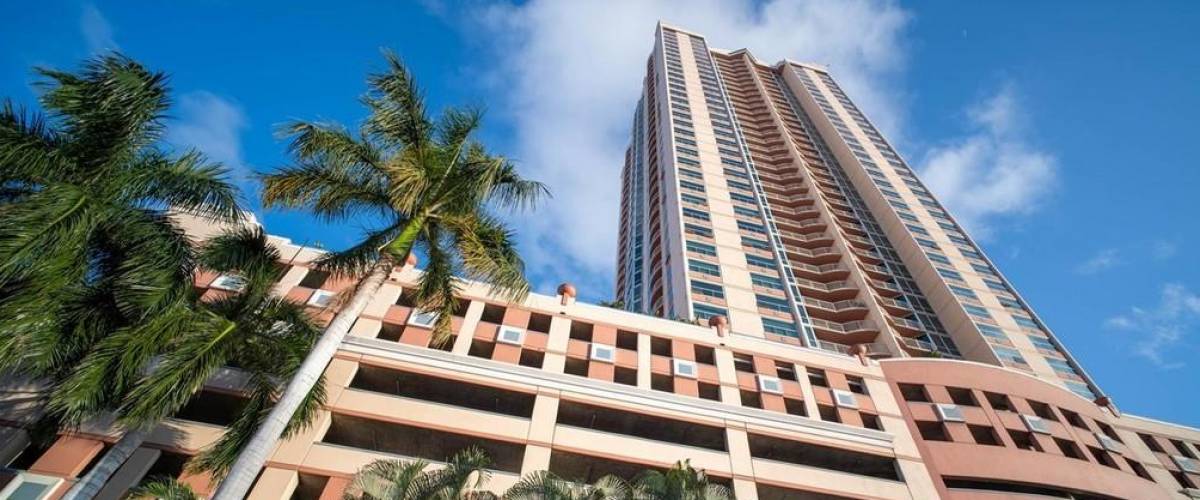 Price: $525,000
Island life has its appeal, but Hawaii is a world away from the wide open spaces of the prairies. In Honolulu, one of the most expensive cities in the U.S., the median home value is a whopping $731,637, according to Zillow.
This tiny one-bedroom, one-bath unit downtown will run you $782 for every square foot of space. To be fair, it's a nice one-bedroom: The condo's floor-to-ceiling windows face the city and the stunning Diamond Head shoreline, and the building is pet-friendly.
The cost of living here is high, but if you've got some money left to spare, check out the Ala Moana shopping center and the juice bars and eateries of the Kaka'ako neighborhood, all within walking distance.
Boise, Idaho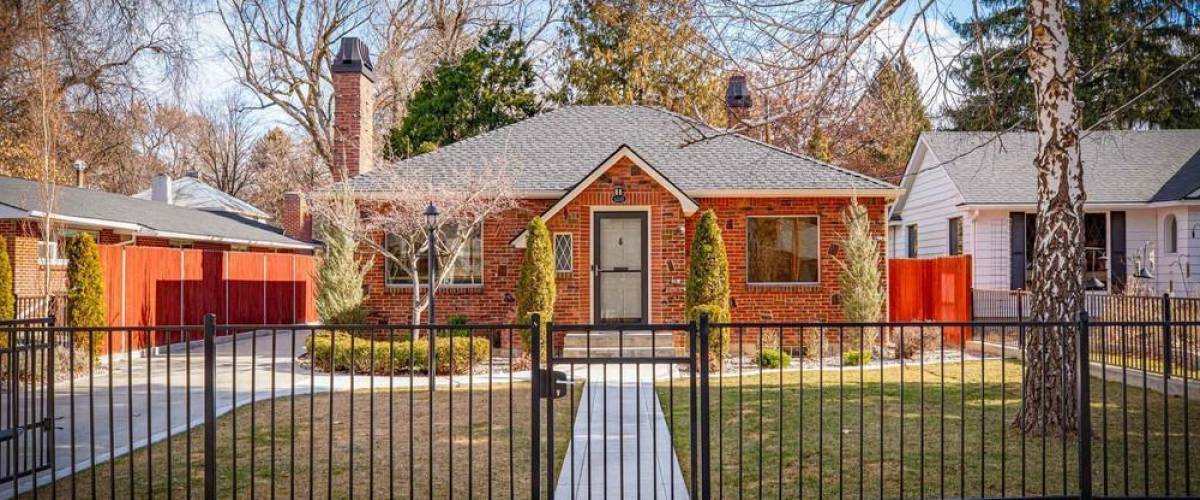 Price: $499,900
This clinker-brick home built in 1940 is tucked away in the quiet Depot Bench neighborhood. It features three bedrooms, two bathrooms, a renovated kitchen with granite countertops and a detached garage.
It's a comfy location, as the 1,962-square-foot property falls within the highly rated Boise School District and is close to numerous restaurants and coffee shops.
The Depot Bench neighborhood includes many other homes built in the 1930s and 1940s, some in Spanish and Colonial Revival styles. Homes typically sell for around $419,900, though properties on the Crescent Rim and Owyhee streets can go for over $1 million.
Chicago, Illinois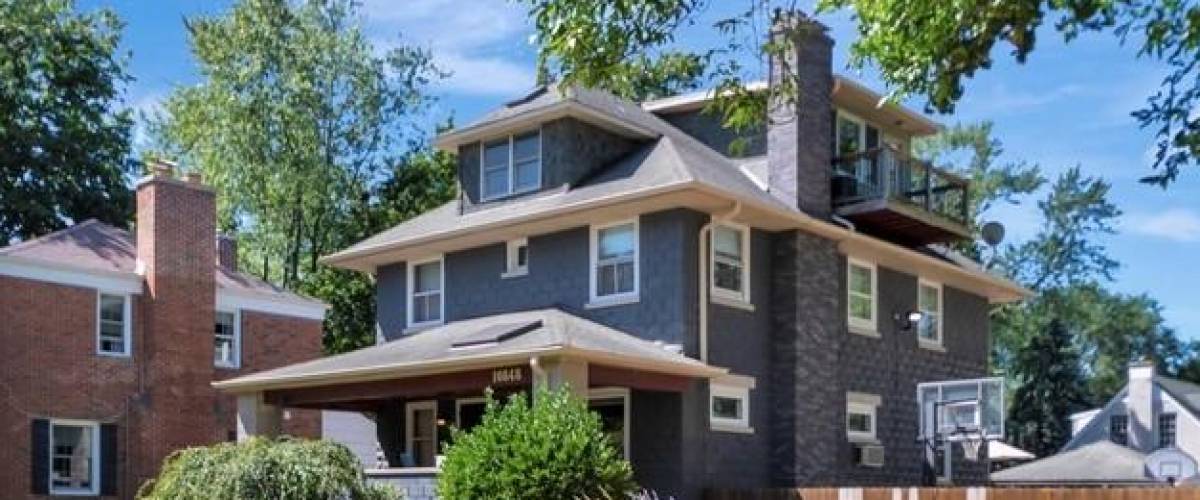 Price: $499,900
This looming American Foursquare home built in 1911 includes an impressive five bedrooms and two and a half baths. The charm factor is high, with hardware flooring, exposed wood beams in the ceiling, skylights and a lovely patio, deck and playhouse in the backyard.
The 3,200-square-foot property is located on Bell Avenue in Morgan Park, south of the upscale Beverly Hills neighborhood. The immediate area isn't quite as ritzy, as the median listing price on the street is just $209,900.
The Windy City can get plenty of storms throughout the year, so if you live nearby, make sure your home insurance policy covers wind and hail damage.
Indianapolis, Indiana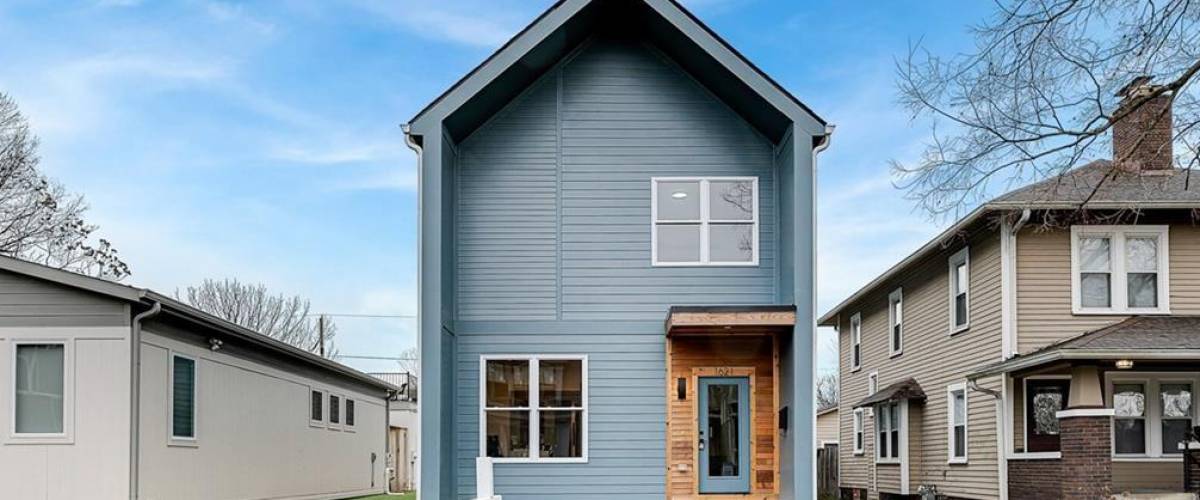 Price: $525,000
This 2,400-square-foot home was constructed just this year and features modern finishes and grey accents. The stylish interior includes three bedrooms and two and a half baths and an open main floor with dual glass French doors leading into an office.
It's situated in the North Side Indianapolis neighborhood and is within walking distance of several shops and restaurants, as well as the Monon rail trail and the Bottleworks District.
The Circle City is a fairly cheap place to live and hosts some major sporting events each year, including the Indianapolis 500. The motor speedway is just a couple hours' drive away.
Des Moines, Iowa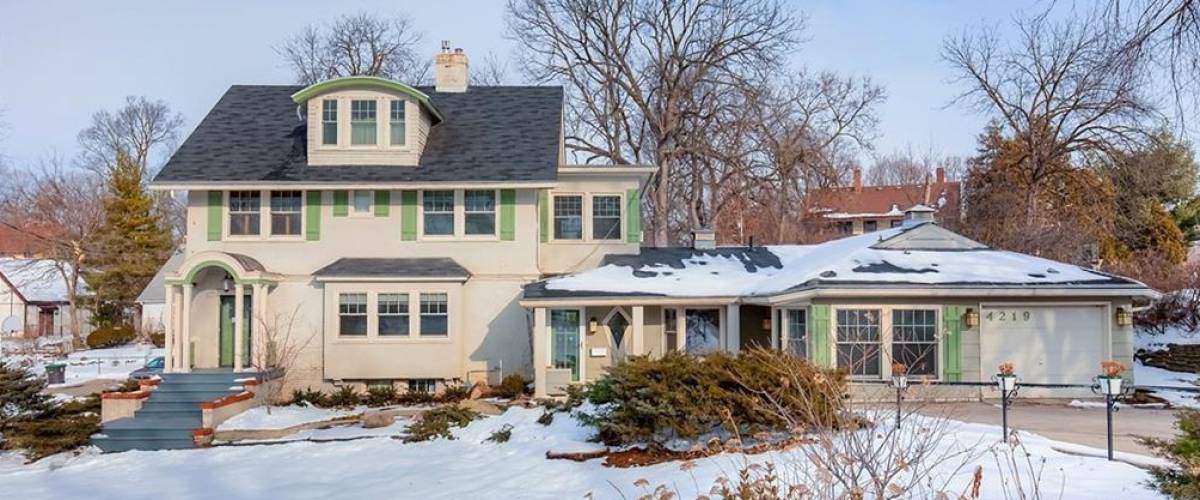 Price: $525,000
This sprawling 3,844-square-foot property in the suburban Ingersoll Park neighborhood is surrounded by schools and restaurants and lies just five minutes from the hubbub of downtown Des Moines.
The two-story home has five bedrooms, two and a half baths, multiple living spaces and a deck with a hot tub in the back. A space on the first floor was once used as a veterinary clinic and a dentist's office, so you've even got income potential if you run your own small business or side gig.
Home prices in Des Moines are relatively cheap, but if you're still struggling to cover your down payments, check out the various homebuyer programs Iowa has to offer.
Wichita, Kansas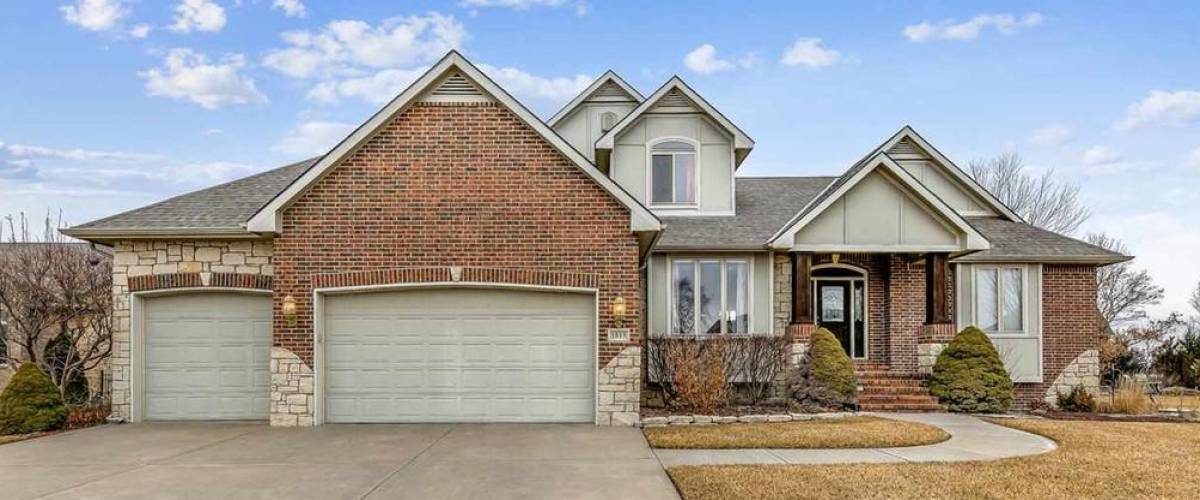 Price: $480,000
Looking after the in-laws? Didn't plan for triplets? Well, this roomy 4,407-square-foot home in the Reed Cove neighborhood boasts seven bedrooms and four bathrooms. It's also situated in the highly rated Andover School District.
The property includes a walk-out basement with a recreation and game room and a huge wet bar. The expansive backyard is meticulously landscaped with flower beds, berry bushes and an irrigation well.
While there's certainly no place like (this) home, Wichita has its downsides. The city gets its fair share of twisters — Kansas is one the most disaster-prone states — so it's a good idea to save up for an emergency fund to prepare for the worst.
Louisville, Kentucky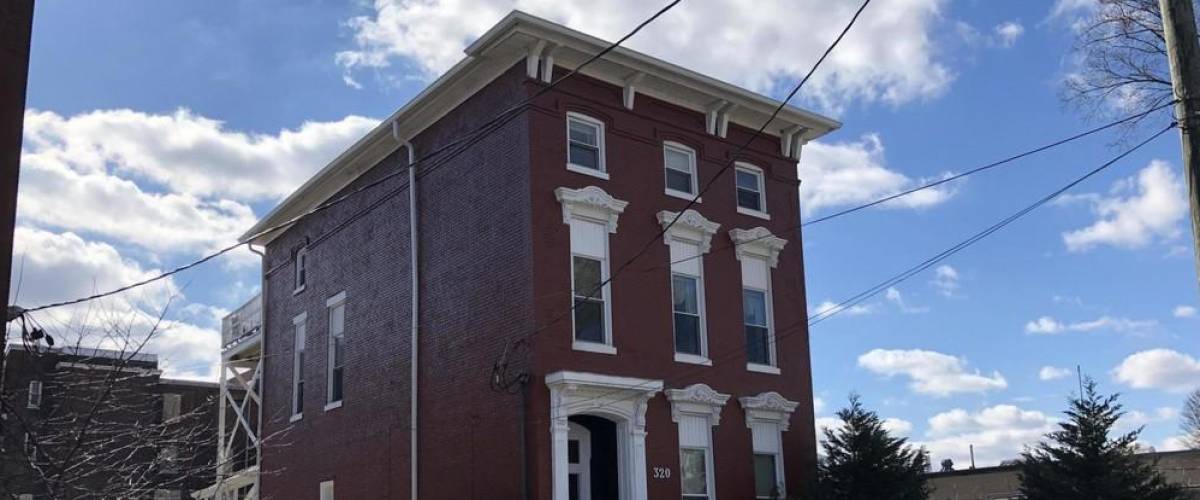 Price: $495,000
This brick multi-family home was built over a century ago but has gone through multiple renovations over that time. Today it consists of 12 bedrooms and six and a half baths, and the listing suggests the monthly rent could be around $7,580 with full occupancy.
Location is a plus, for the most part. The 3,683-square-foot furnished property is minutes away from the waterfront, downtown Louisville and the historic Old Louisville neighborhood. A leisurely stroll will get student tenants to the University of Louisville.
However, the neighborhood does experience its fair share of crime and more than its fair share of noise, as it lies relatively close to the Interstate 65 highway.
New Orleans, Louisiana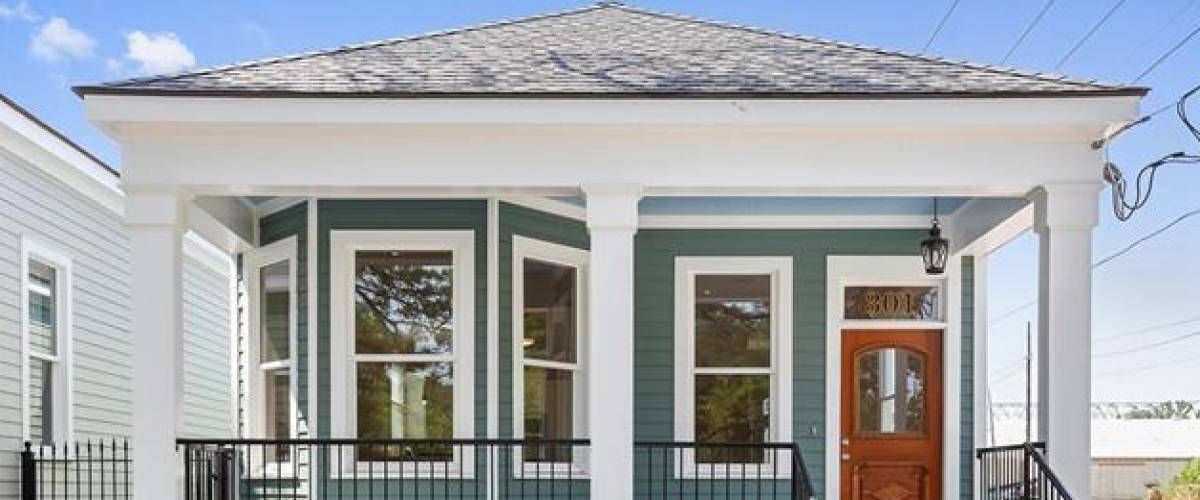 Price: $499,900
This 2,065-square-foot camelback-style home is a recent addition to the historic Algiers Point neighborhood, near the Mississippi River.
The corner-lot property includes three bedrooms and two and a half baths, and is just a few blocks away from the Canal Street Ferry, which crosses over to Canal Street in the Central Business District.
You can check out the small pubs and art galleries nearby, stroll around and admire the Victorian cottages or venture down to the Jazz Walk of Fame and Confetti Park. Don't miss the open-air concerts at the Algiers Ferry Landing, either.
Portland, Maine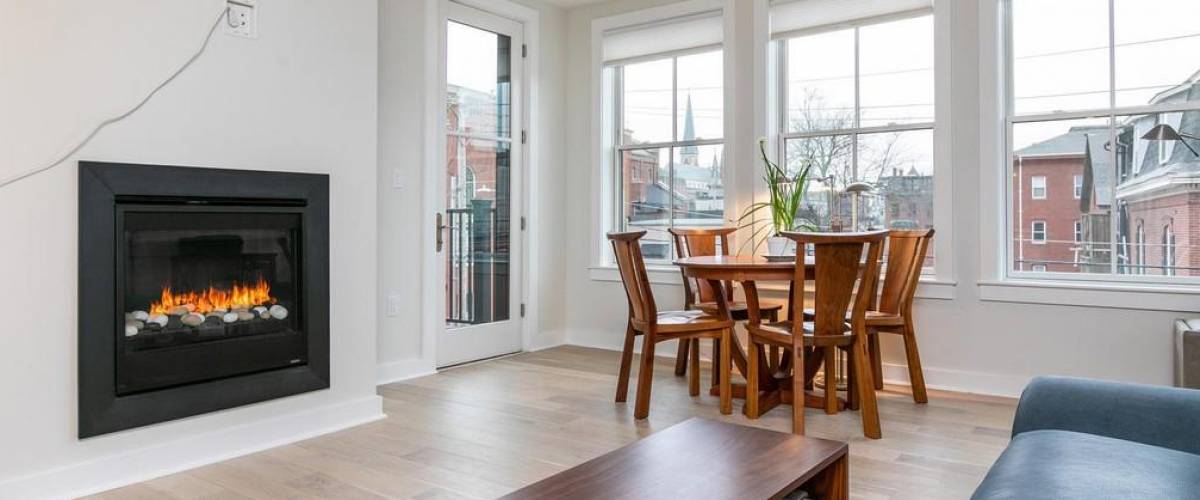 Price: $510,000
While you can find several single-family and multi-family homes around the same price point in the Portland area, this single bedroom and bathroom condo is situated in the coveted East End neighborhood, near the waterfront.
The median listing price on India Street is $785,000, making this 864-square-foot apartment about the best you could hope for as an entry-level option.
Why would you ever spend this much on a one-bedroom? Well, you can take a 20-minute walk down the Eastern Promenade Trail to get to the sandy East End Beach and admire the Casco Bay views. The Old Port historic district, also within walking distance, boasts an array of clothing boutiques, pubs, bars and restaurants.
Baltimore, Maryland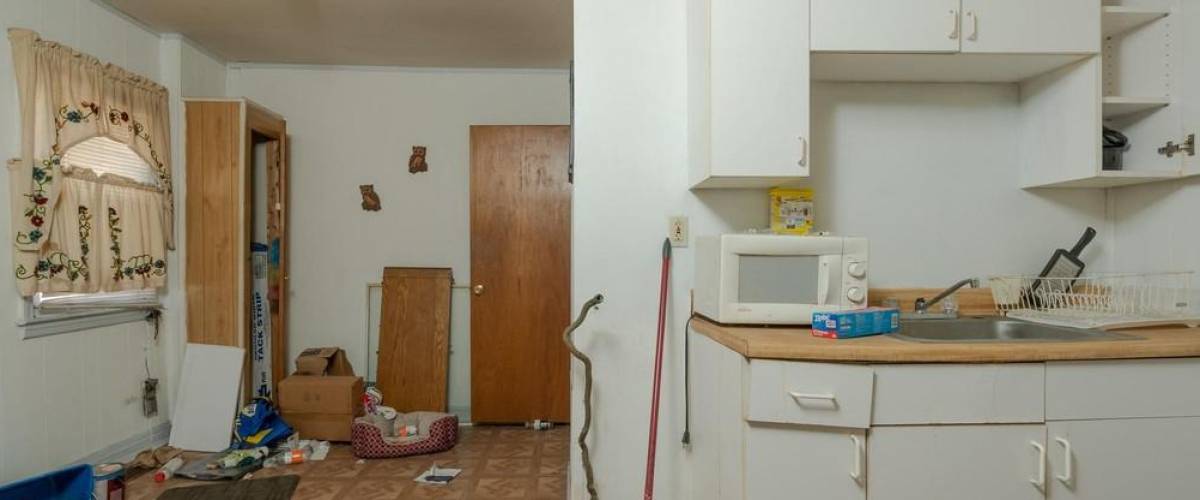 Price: $505,000
The listing says this 5,283-square-foot multi-family home could make a fine investment property — if you're willing to strip it down to the studs. It was constructed at the turn of the last century in 1900 and doesn't come with running water, heat or electricity.
The Federal-style building is located in the harborside Locust Point neighborhood, surrounded by several seafood restaurants, bars and taverns. It's also minutes away from several schools and the University of Maryland Medical Center in downtown Maryland.
The seller mentions a total of five units but doesn't specify the number of bedrooms or bathrooms.
Boston, Massachusetts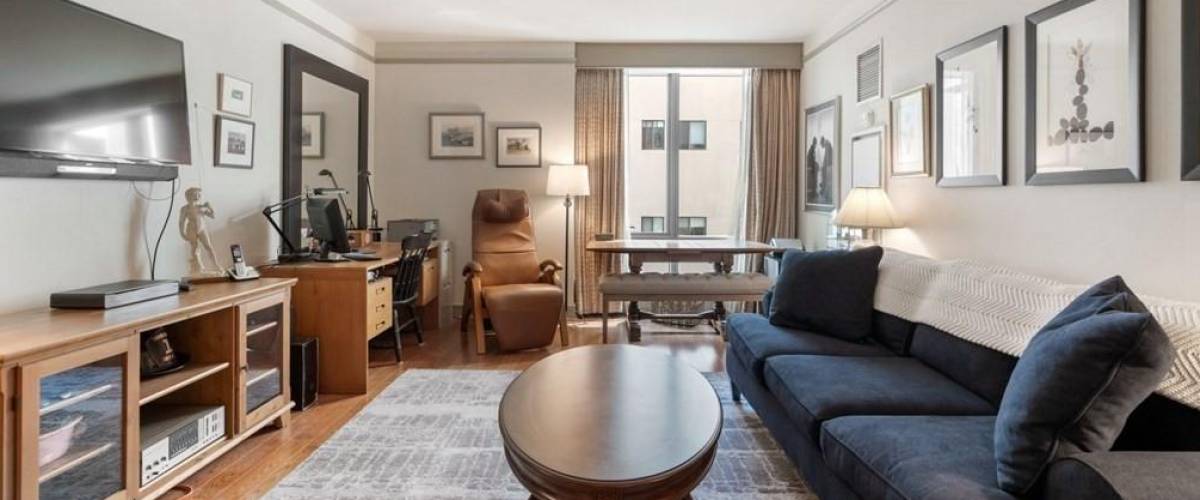 Price: $519,000
This Ritz condo on Avery Street has a single bedroom and bathroom, hardwood flooring, an open kitchen and a marble bath. Might not seem like much for $500,000, but the median listing price in the neighborhood is just under $1 million.
The area is desirable for good reason. The Ritz condo is extremely close to the Equinox spa, Loews Theater, Boston Common and several universities, including the prestigious Tufts University.
In fact, the Greater Boston Area houses more than 100 colleges and universities and is a thriving economic hub. Unemployment is relatively low, and incomes are relatively high.
Detroit, Michigan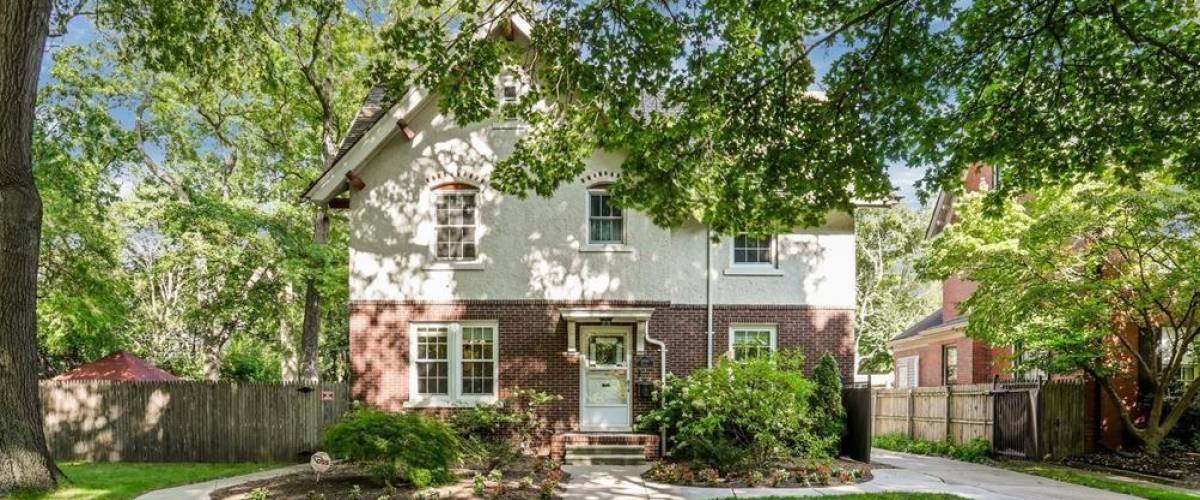 Price: $535,000
This picturesque Country Tudor home straight out of a storybook features oak hardwood floors, Carrara marble countertops in the kitchen and bathrooms and a half-acre, gated backyard.
The 2,570-square-foot property was built in 1910 and includes six beds and two and a half baths. It's within walking distance of the highly rated Detroit Waldorf School, Pingree Park and the historic West Village neighborhood, which has several bars, restaurants and shops.
You can expect your money to go far in Detroit, where housing prices have been depressed since the collapse of the manufacturing industry decades ago. The median listing price is just $58,000, so you'll be spoiled for options.
Minneapolis, Minnesota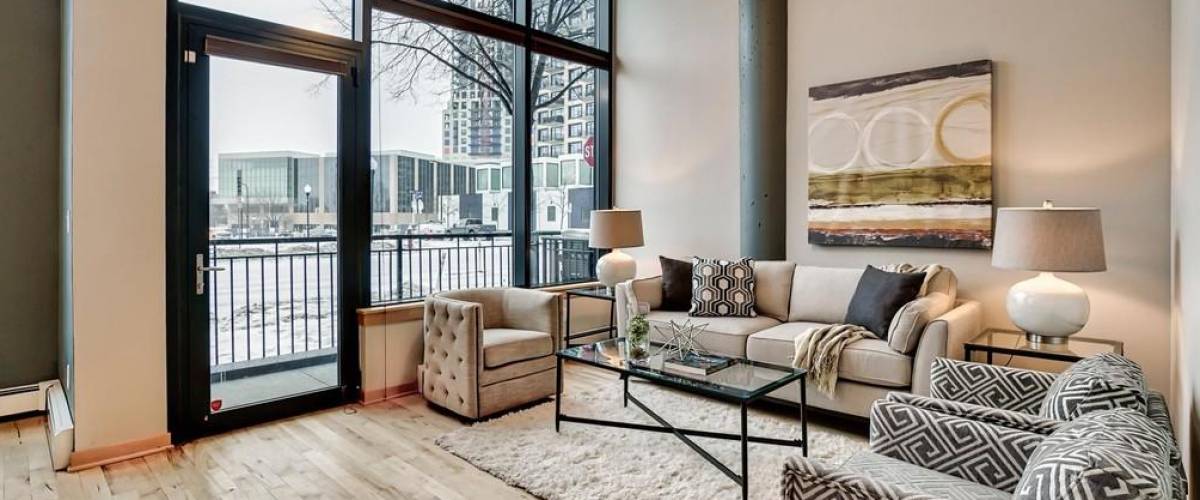 Price: $475,000
While you can find quite a few homes in Minneapolis for around $200,000, this stunning condo is located in the heart of the Mill District.
Might not sound that enticing to the uninitiated, but the wheat flour mills that gave the area its name have long since been replaced by luxurious loft homes and beautiful riverside parks.
This two-bedroom, two-bathroom unit faces the Gold Medal Park and features open living spaces, maple hardwood floors and a patio. Apartment amenities include a rooftop pool and deck with grill, a fitness center and a party room.
Jackson, Mississippi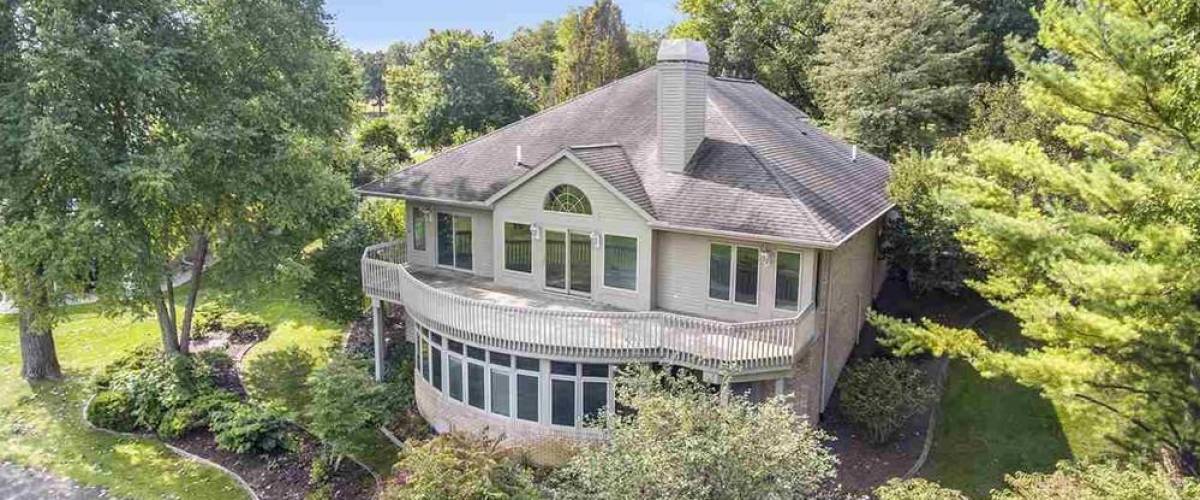 Price: $499,000
Mississippi has some of the cheapest housing in the country, allowing you to live like royalty if you've got the dough.
This grand 4,073-square-foot property provides privacy and open, green spaces. It backs onto the Country Club of Jackson, which offers golf, swimming, tennis, dining and other social events for well-to-do residents.
The spacious home features a huge balcony, an open floor plan with vaulted ceilings, three bedrooms and two and a half bathrooms (with a marble walk-in shower). You won't need to travel far for restaurants, grocers or coffee shops.
Kansas City, Missouri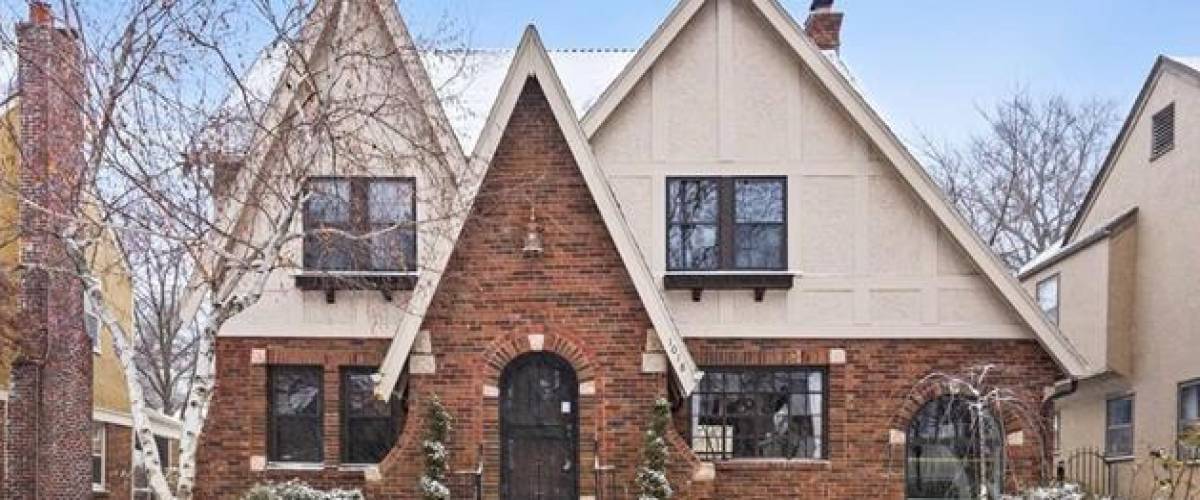 Price: $490,000
This elegant Tudor home in Romanelli Gardens has three bedrooms, two and a half baths and a private backyard with a shaded pergola deck. It also sports hardwood floors, a kitchen with Corian counters and cherry cabinets and a fireplace in the family room.
The 2,780-square-foot property is located near multiple schools, grocers, coffee shops and restaurants.
It could be a great fit for many retirees. Hospitals are less than 10 minutes away, and Kansas City houses several professional theaters and museums, such as the Nelson-Atkins Museum of Art and the National World War I Museum.
Billings, Montana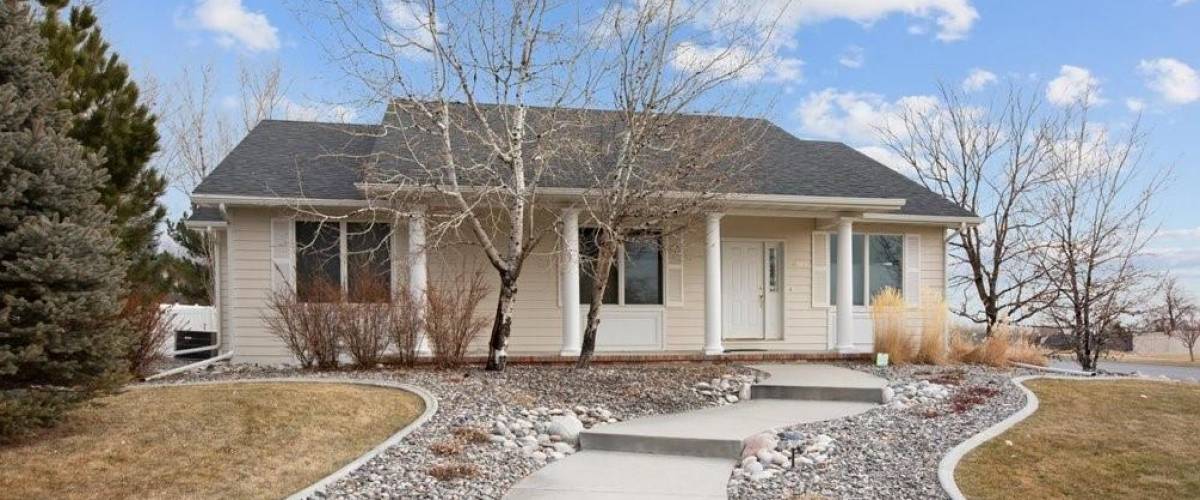 Price: $525,000
Corner lots aren't for everyone — they tend to be noisy, with double the traffic and stop signs right outside — but this lovely 3,812-square-foot ranch-style home is pretty enticing nonetheless.
The property built in 1999 features five bedrooms and three and a half baths, a heated garage that fits four cars and an expansive backyard with a deck.
It's located near Montana State University, Zimmerman Park and quite a few restaurants and shopping malls. The city of Billings is also known for offering an urban lifestyle in the midst of natural wonders, such as the famous sandstone Rimrocks, and numerous historic sites.
Omaha, Nebraska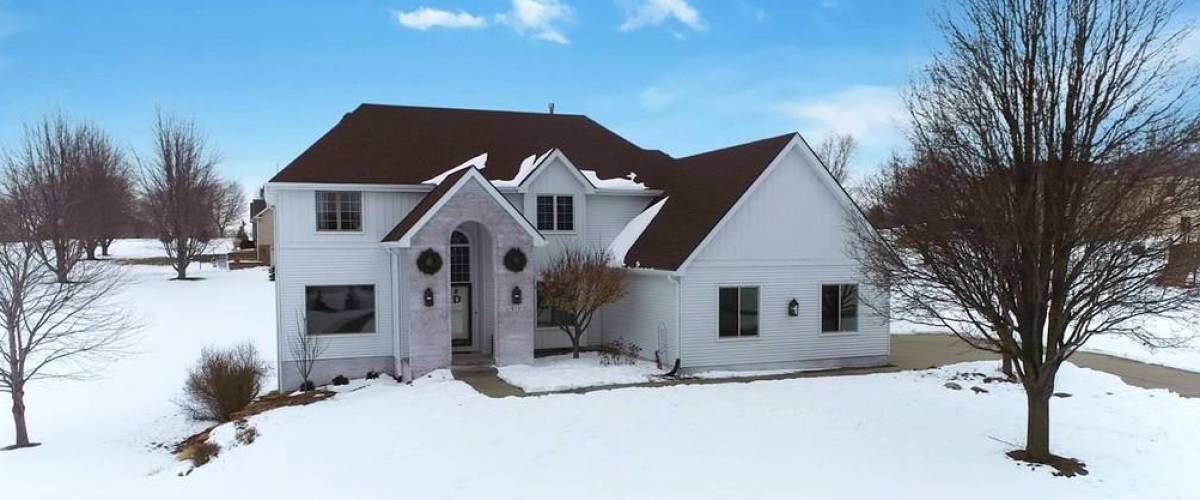 Price: $525,000
Warren Buffett isn't the only one thriving in Omaha, which has a relatively low cost of living and unemployment rate. The city also has a reputation for being a great place to raise a family.
Imagine raising a couple kids in this private, 4,286-square-foot home in the middle of the city, which provides easy access to the Chalco Park trails and Wehrspann Lake.
The floor plan features a double staircase and an open kitchen and dining area, four bedrooms and three bathrooms. The yard has raised garden beds and a full sprinkler system as well.
Las Vegas, Nevada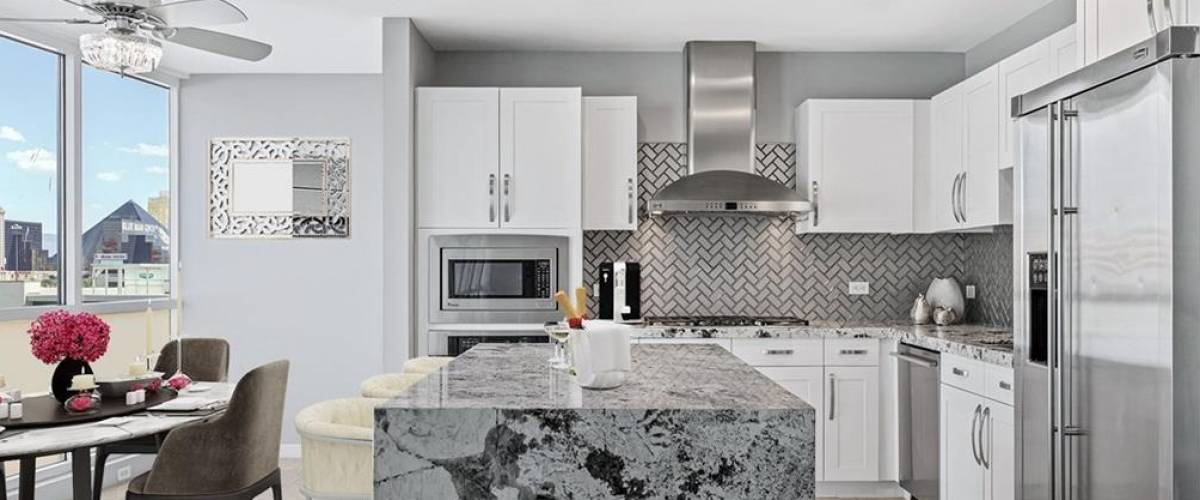 Price: $499,900
Most people wouldn't want to buy a home right by the Las Vegas Strip, no matter how much they enjoy partying and gambling. But if you work at one of the Strip's glitzy neon casinos or resorts, this luxe Panorama Towers condo is just minutes away.
The unit includes three bedrooms, two and a half baths and a gorgeous kitchen with a granite counter and breakfast bar and stainless steel appliances.
It's no Venetian, but the apartment complex offers numerous amenities, including concierge services, an outdoor pool and spa, a fitness center, 24/7 valet and complimentary limo services, a game room, racquetball court, theater room and a pet park.
Manchester, New Hampshire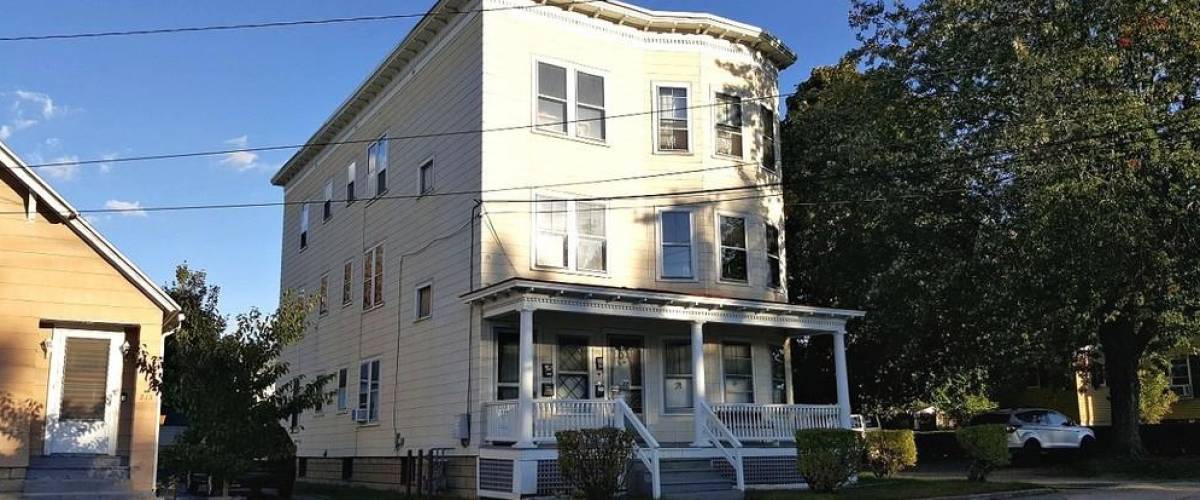 Price: $499,900
This multi-family home was built in the Somerville neighborhood over a century ago but has been updated with plenty of modern features.
The 4,851-square-foot property consists of four units — the sellers suggest it can be converted into six — with eight bedrooms and four bathrooms. If you need a little fresh air, just head to one of the porches on the second or third floor or the front porch overlooking the street.
The home is just 10 minutes away from Downtown Manchester and close to highways, public transportation and multiple restaurants and grocers.
Newark, New Jersey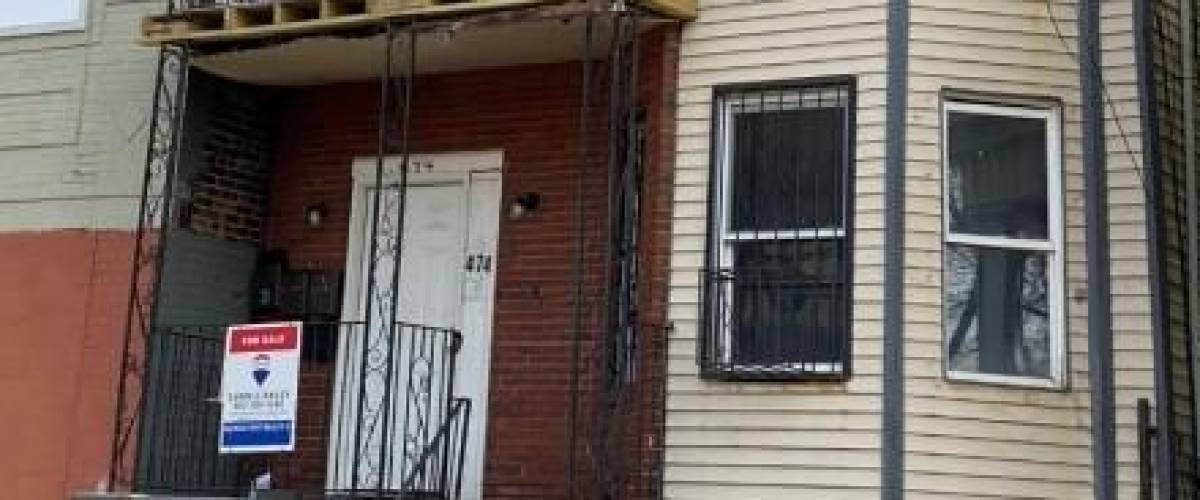 Price: $499,950
This three-story, multi-family home in Newark's unincorporated West Side community is close to several neighborhood shops, schools, places of worship and some transportation links.
The 2,614-square-foot lot fits nine bedrooms and three bathrooms, and the listing suggests the owner could earn a rental income of $4,800 per month, assuming full occupancy with each tenant renting three rooms.
For three years running, New Jersey has been the No. 1 state Americans are fleeing in United Van Lines' annual study of state-to-state moves. High housing costs and high taxes are two of the biggest reasons.
Albuquerque, New Mexico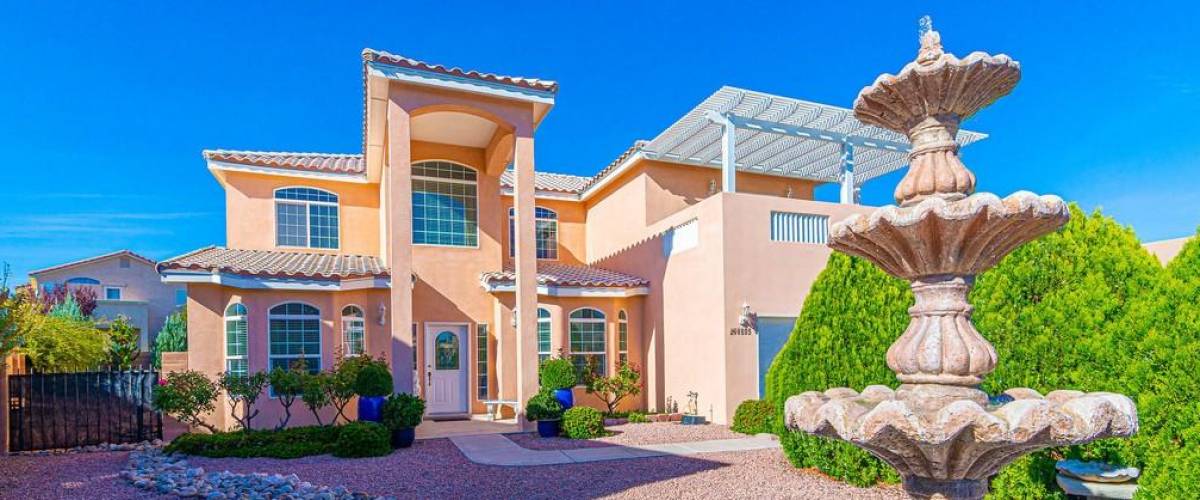 Price: $485,000
This 2,902-square-foot Paradise Bluff home really lets you stretch out with a wrap-around balcony, swimming pool and covered patio. It has four bedrooms and three baths, and the garage fits two cars.
While your money goes far here, that may not be the case much longer. New Mexico's first-time buyers are competing with out-of-staters for homes in affordable Albuquerque, causing a shortage and driving up prices.
Already, some of the homes in the Paradise Bluff neighborhood go for as much as $1.1 million.
New York City, New York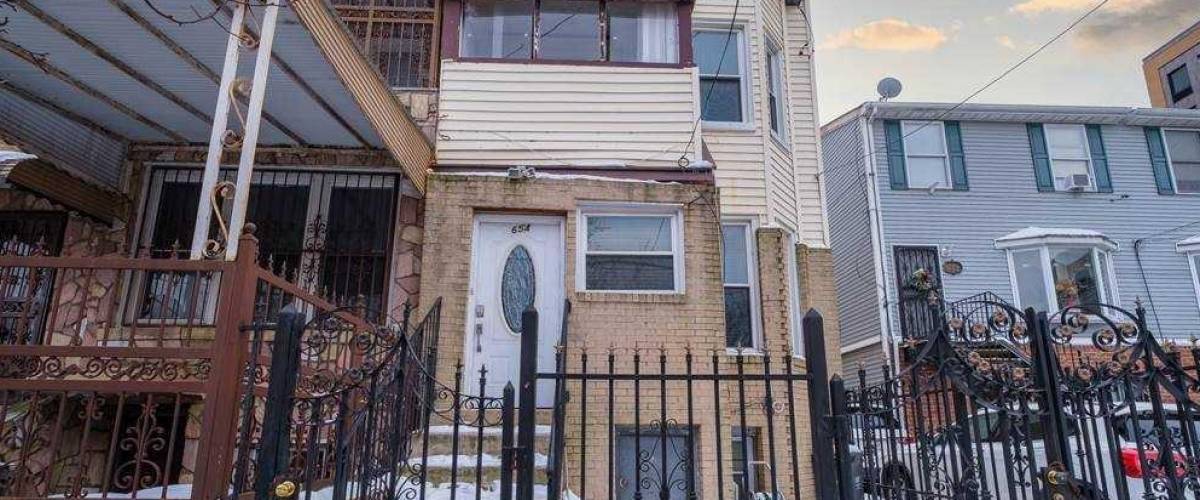 Price: $489,900
Thanks to steep food and housing costs, people tend to come and go from the New York area all the time. Almost 200,000 leave and go out of state every year, according to Census data.
If you decide your budget can handle the strain, $500,000 will get you this modest 1,650-square-foot duplex, built way back in 1901 in the Mott Haven neighborhood of the Bronx. The home includes four bedrooms, one and a half baths, a backyard and a sunroof on the top floor.
Mott Haven faces the waterfront and features a mix of industrial and residential buildings. The area has tried to transform itself over the years into a vibrant, attractive neighborhood, especially for modern renters.
Charlotte, North Carolina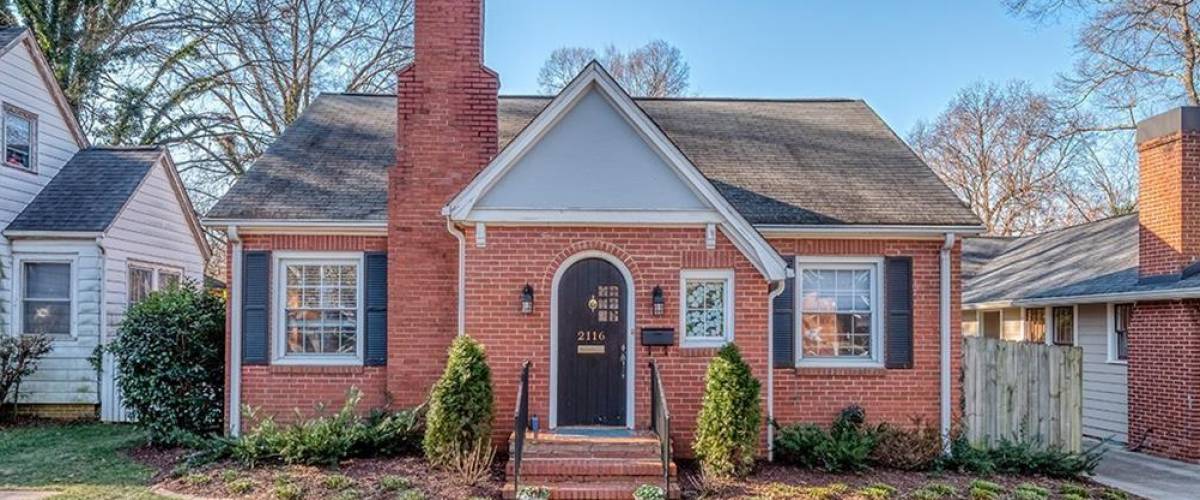 Price: $545,000
This 1,572-square-foot Chantilly cottage home promises plenty of character, with red brick throughout, hardwood flooring and numerous windows allowing for lots of natural light.
The World War II era bungalow has three bedrooms, two bathrooms, a gated backyard and a basement. The affluent Chantilly neighborhood is secluded away from the rest of the city — consisting of single-family homes and a small park — but is still close to the shopping districts and nightlife that surrounding neighborhoods have to offer.
For example, it's walking distance to trendy Plaza-Midwood and just minutes away by car from the business district in Uptown.
Fargo, North Dakota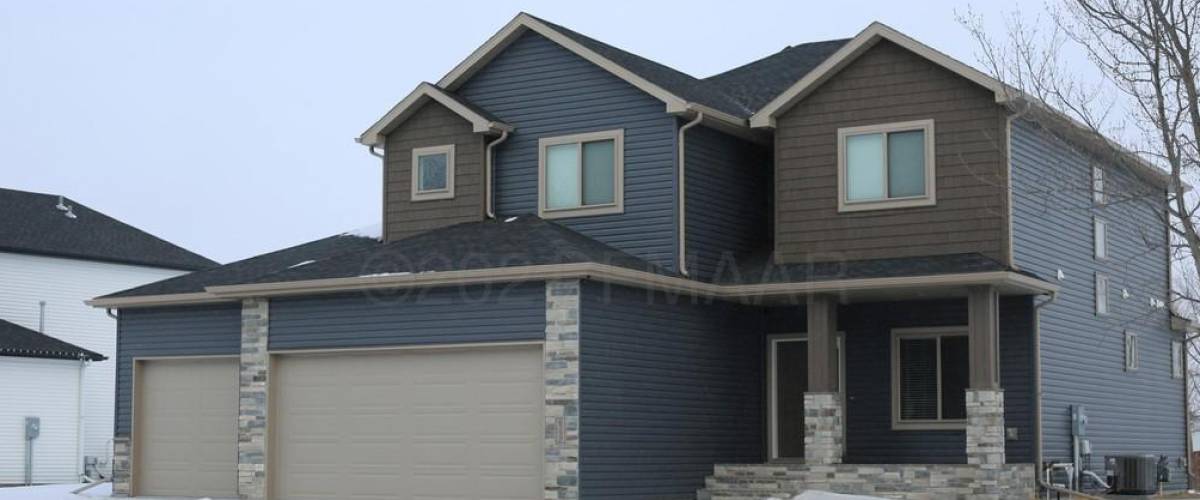 Price: $499,900
This 3,708-square-foot, two-story residence in wintry Fargo features an open layout on the main floor, a huge backyard and a three-car garage. It includes four bedrooms and three and a half baths.
Grocers, restaurants and coffee shops are around two miles away, but Deer Creek Park and Deer Creek Elementary School are within walking distance.
North Dakota is one of the worst states for winter driving, with 19 winter driving fatalities in the past three years, so make sure you're equipped with a good car insurance policy if you decide to make the move here.
Columbus, Ohio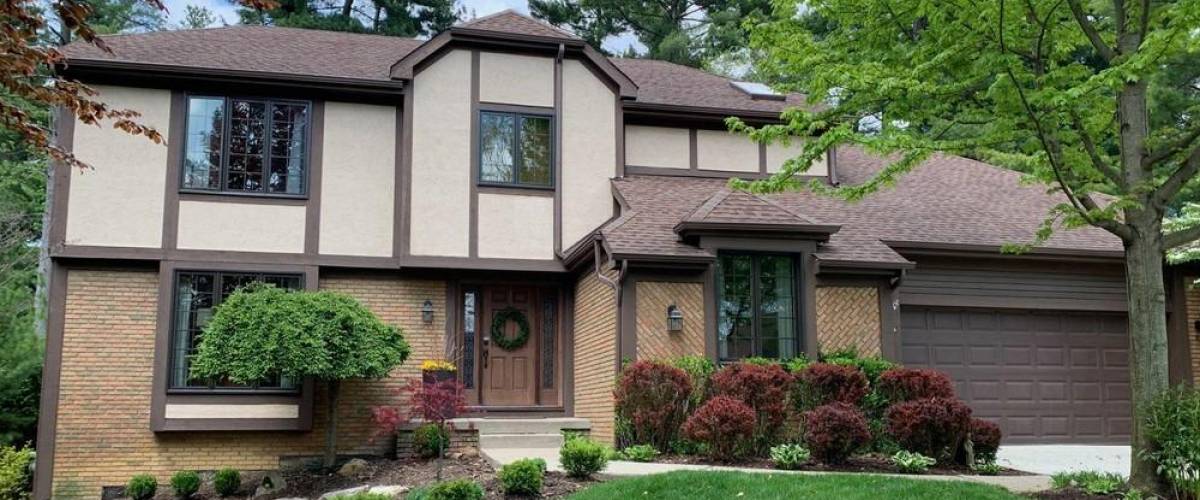 Price: $539,900
This exquisite English Tudor home is nestled within "The Woods at Josephinum" neighborhood in Worthington, a northern suburb of Columbus.
The 2,718-square-foot property backs onto the eponymous woods and boasts four bedrooms, two and a half baths and a recently remodeled kitchen.
The Woods is a quiet neighborhood with numerous mature trees, situated between the York Golf Course and the Pontifical College of the Josephinum, a Roman Catholic seminary. If golf, faith and foliage aren't your thing, there are several grocery stores, coffee shops and restaurants nearby as well.
Oklahoma City, Oklahoma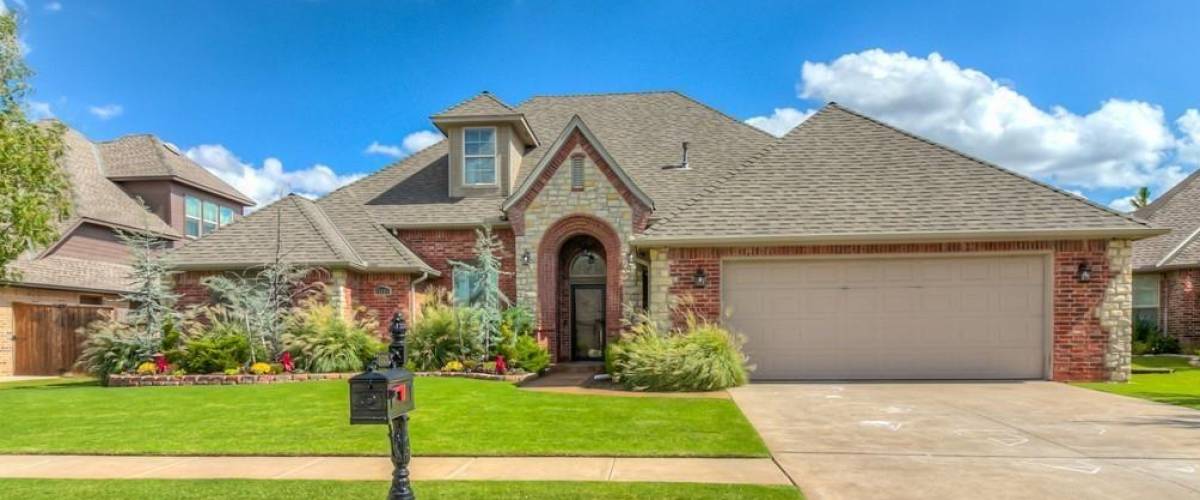 Price: $479,900
There's a reason this 2,993-square-foot property — with a heated swimming pool, outdoor kitchen and TV, putting green and spa — is so gorgeous and elaborate. It was previously a builder's model home.
The interior has a neutral, grey color scheme and an open floor plan and fits four beds and two and a half baths. Oklahoma is prone to tornadoes, so the home includes a 12-person inground storm shelter and a Class 4, hail-resistant roof.
It's situated in Deer Creek Village in Edmond, a suburb of Oklahoma City. Around the community, you'll find soccer fields, a basketball court, a fitness center and a neighborhood pool.
Portland, Oregon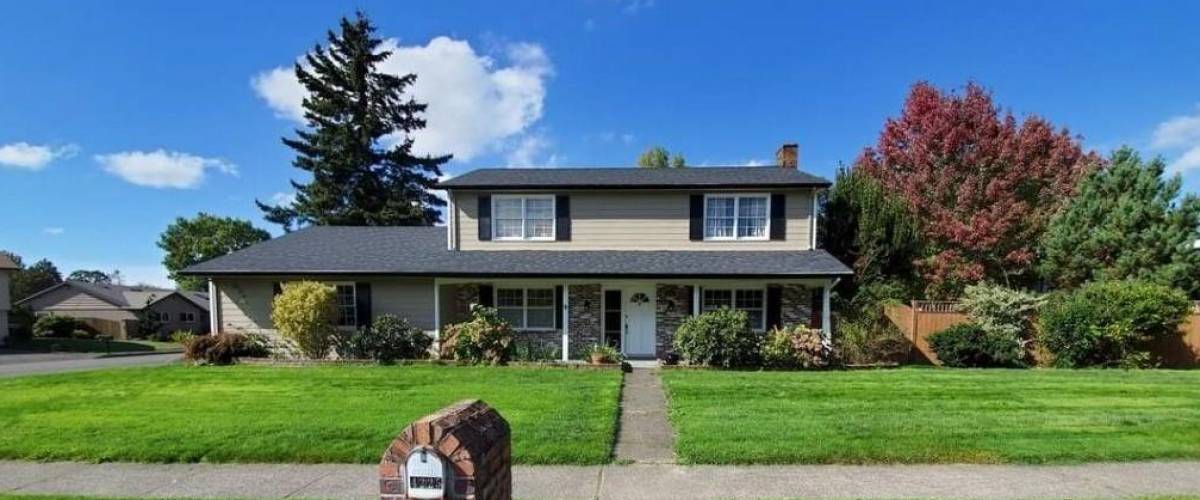 Price: $527,934
This 2,098-square-foot corner-lot home in the Rock Creek neighborhood includes three bedrooms, two and a half baths and a new cedar deck in the backyard.
You won't lack for green spaces — the community has several parks, such as Bethany Lake and Allenback Acres — and downtown Portland is just 15 minutes away.
While the home is nothing to write home about, US News ranks Portland as one of the best places to live in the nation, thanks to its high quality of life, low unemployment, low violent crime rates and decent school systems.
Philadelphia, Pennsylvania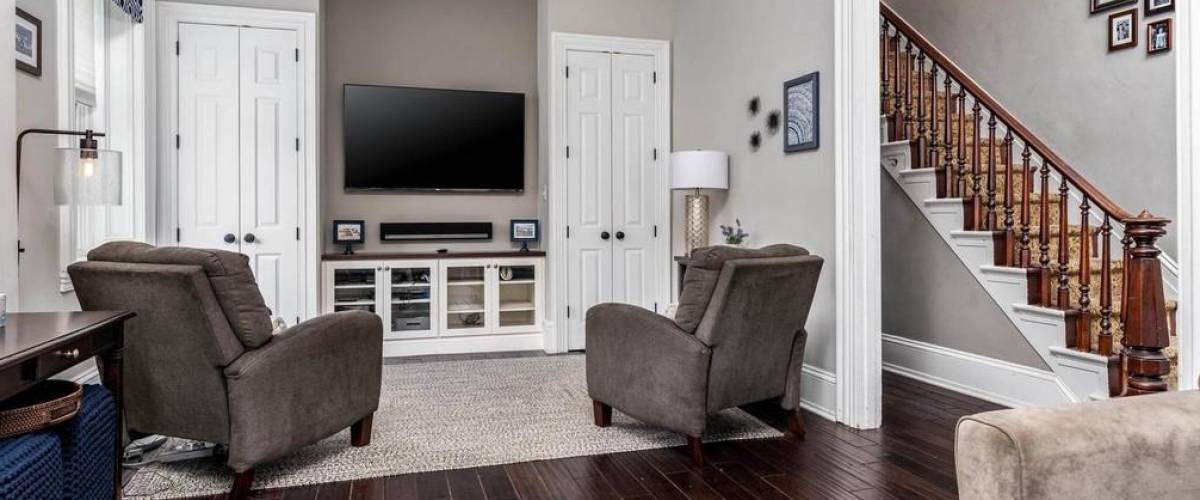 Price: $525,000
This sophisticated Victorian-style townhome in the Upper Roxborough Historic District fits four bedrooms and two full and two half bathrooms. The kitchen features Carrara marble countertops and white cabinetry, and four tall windows in the living room allow for lots of natural light.
The 3,063-square-foot property is conveniently located by a number of dining options, and you can work off any extra pounds by walking to the Upper Roxborough Reservoir Preserve, the Wissahickon Trails or the Schuylkill Center for Environmental Education.
If you're not a nature lover, bustling Center City is just a short drive or train ride away.
Providence, Rhode Island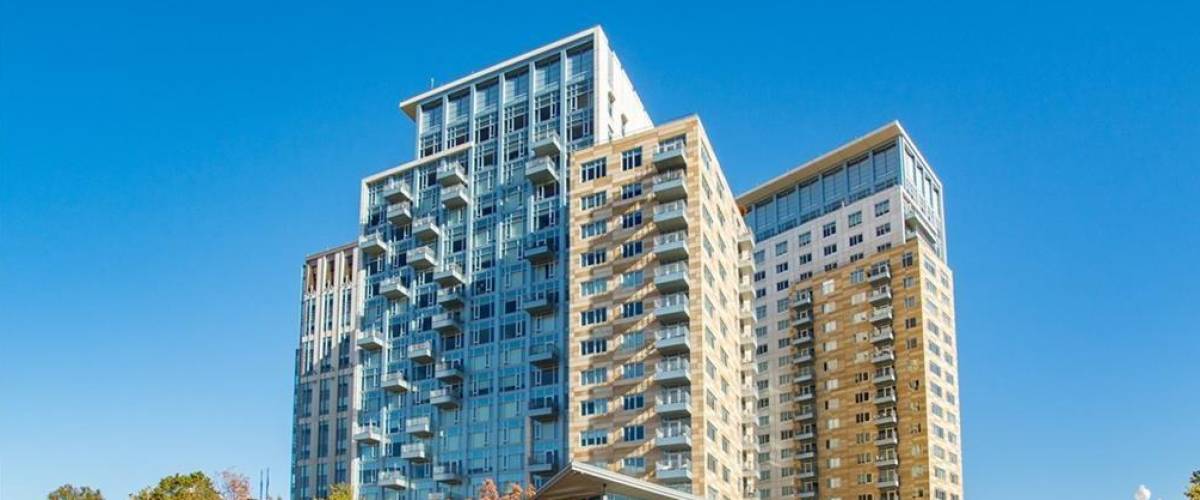 Price: $479,000
The median listing price for a home in Providence is just under $300,000, meaning $500,000 can nab you this luxury high-rise condo downtown.
The two-bedroom and two-bathroom unit includes a large balcony for you to soak in the beautiful skyline, while the building provides access to a fitness center, rooftop terrace and community room.
And you won't need a car to experience the best of Providence outside your door. This condo places you within walking distance to the train station, museums, shops, restaurants, hospitals and schools, such as the Rhode Island School of Design and Brown University.
Charleston, South Carolina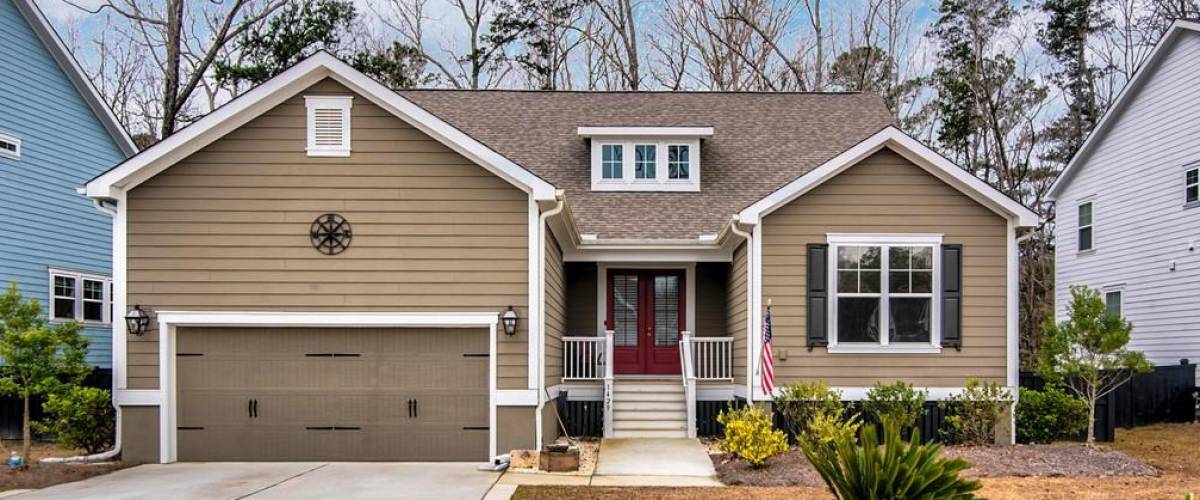 Price: $525,000
This 2,994-square-foot home backs onto the woods and includes four bedrooms, three and a half baths and a two-car garage.
You can completely relax in the home's spacious rooms, thanks to hardwood floors, new smart lighting and a wireless security system promising "the feel of country living but all the convenience of the city."
True to that promise, you can find plenty of grocers, restaurants and coffee shops nearby, while Folly Beach — famed for its pier, fishing, surfing and live music — is less than an hour away.
Sioux Falls, South Dakota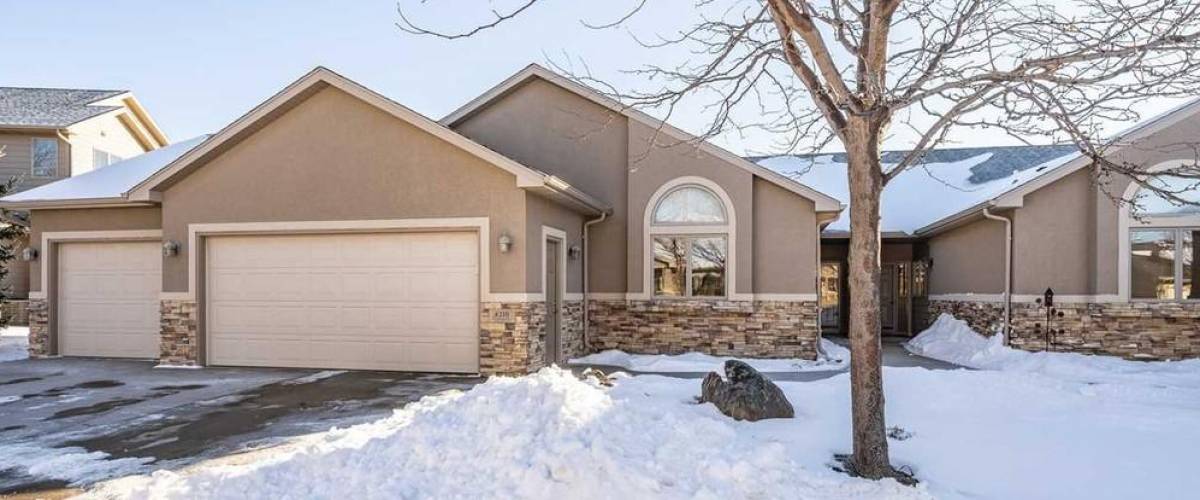 Price: $479,900
Last year, Sioux Falls placed 10th in a list of the top 100 best places to live. The ranking site Livability pointed to the city's affordability, low crime rate and quality health care systems and schools.
If you choose to settle down in Sioux Falls, this 2,076-square-foot twin home in the Diamond Valley community delivers on character and comfort. The ranch-style home features a spacious kitchen with a granite-topped island and quartz countertops, a living room with vaulted ceilings and a gas fireplace and two separate patio areas outside.
It's also situated close to Tuscany Trail, Prairie Trail Park and the University of Sioux Falls Sports Complex.
Nashville, Tennessee Price: $525,000
This cottage-style home was built way back in 1930, but after a new coat of paint, its age doesn't show.
The 1,230-square-foot property features three bedrooms, two bathrooms and a sizable, fenced backyard. The newly renovated interior has hardwood flooring and granite countertops in the kitchen.
The trendy "East Nasty" neighborhood, where this home is located, is known for its fantastic food and music scene. But you can do plenty of entertaining from the property's covered back porch, which has its own ceiling fan to keep your guests cool outside.
Houston, Texas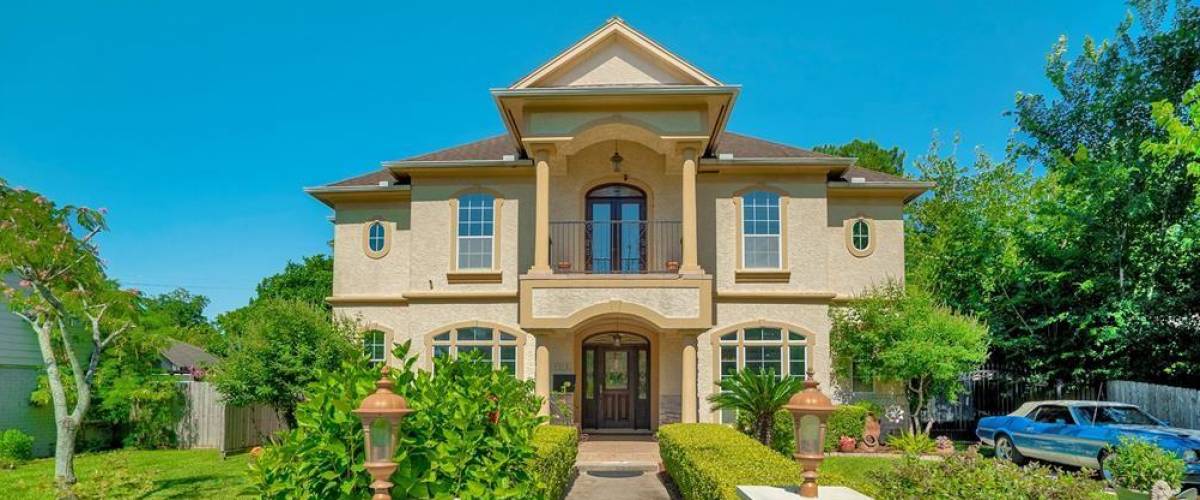 Price: $495,000
This Spanish residence in the Galway Meadows community is positively palatial. The 3,539-square-foot property has four Texas-sized bedrooms, three and a half baths and a second-story balcony that looks like it could seat 15 people.
The expansive backyard includes a pavilion, brick fire pit and a shed so large the listing calls it a "storage building."
It's situated near some small parks, such as Binglewood and Freshmeadow, but also the 2,154-acre Bear Creek Pioneers Park. Uptown Houston, with its massive shopping center and year-round ice rink, is under a half hour's drive away.
Salt Lake City, Utah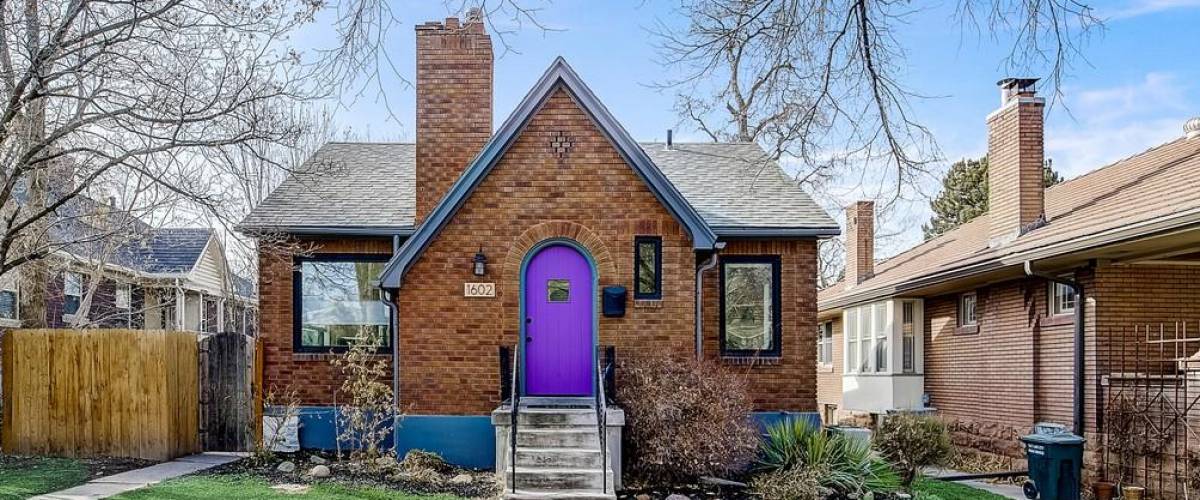 Price: $515,000
You could easily believe the Sugarhouse neighborhood was named for this sweet brick bungalow. Its distinctive violet door and powder blue accents look as though they were plucked straight out of a fairy tale.
The 1,642-square-foot home is bigger than it appears: It fits four bedrooms and two and a half baths and includes a basement. The private, fenced backyard features fruit trees and a covered porch but isn't quite as refined as many of the others in this list.
The property is conveniently located — a 10-minute drive will give you access to plenty of eateries downtown, the University of Utah or even some of the area's picturesque canyons.
Burlington, Vermont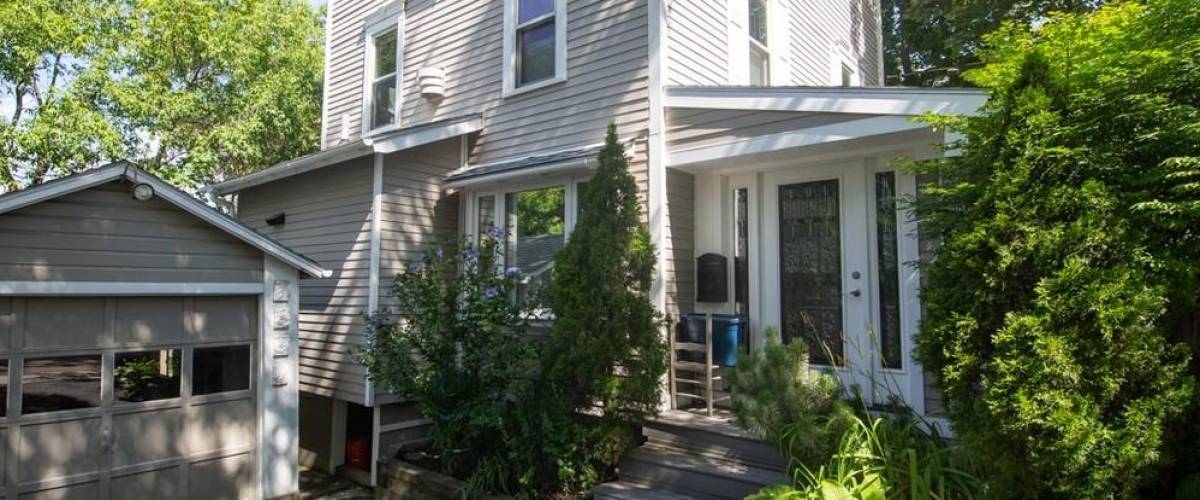 Price: $475,000
This colonial home in the South End would be a perfect summer getaway. It's located mere minutes away from the beaches that line Lake Champlain and Lake Balsam.
The 1,658-square-foot property includes four bedrooms and two baths, with an open floor plan on the first floor, a skylight over the kitchen and a fenced backyard.
Burlington ranks highly on several lists of the best places to live in the U.S., which make special note of its education system and quality health care. This home is also close to the University of Vermont, which houses the UVM Medical Center.
Virginia Beach, Virginia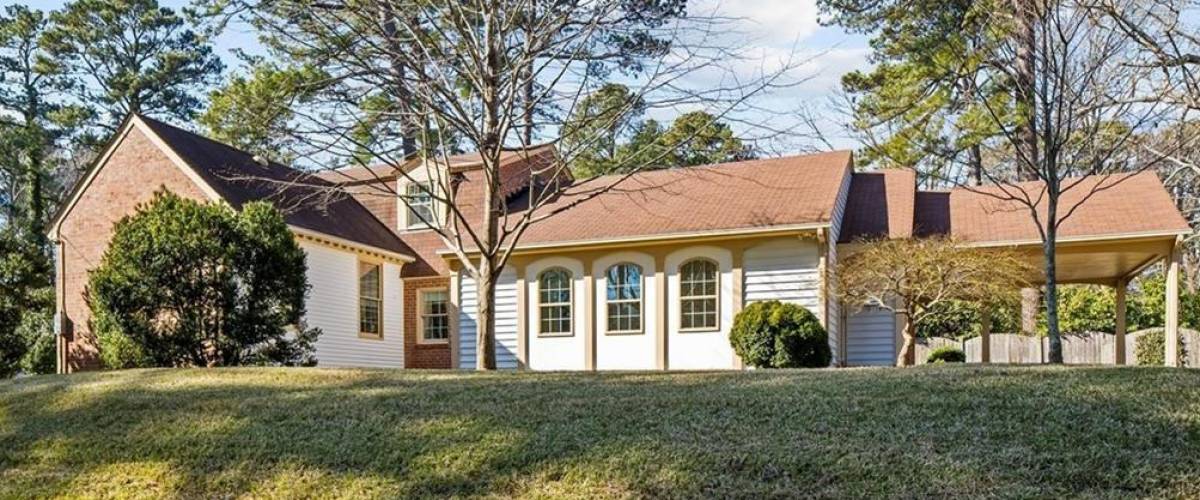 Price: $500,000
This elegant cul-de-sac property in Chesopeian Colony is around 10 minutes away from the beach. The coastal city has plenty of things to do, with a bustling town center and three-mile boardwalk with gorgeous ocean views.
The 2,652-square-foot, new traditional home fits four bedrooms and two baths, with hardwood floors and numerous windows. In a unique and stylish twist, some windows even have inner-facing panel shutters. The garage can hold up to four cars.
While the property seems like good value, bear in mind that hurricane season in Virginia Beach lasts from June through November and can bring strong winds and flooding. Virginia is one of the states where home insurance is rising the fastest, with average premiums of $1,341, according to personal finance data site ValuePenguin.
Seattle, Washington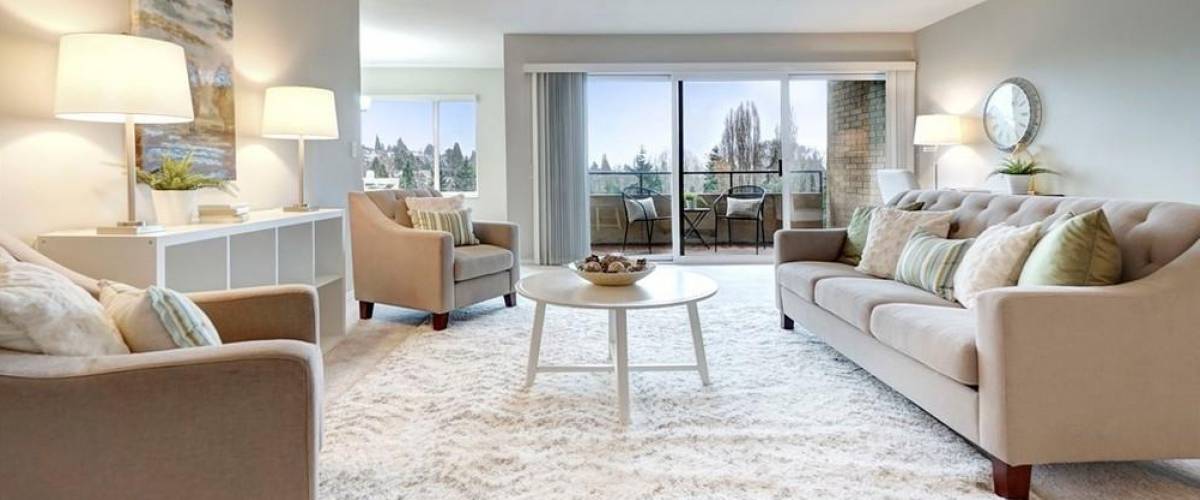 Price: $455,000
This comfy condo in the residential Bryant neighborhood includes two bedrooms and one bathroom, with a large private deck. It's functional, if unremarkable, but the real draw is location, location, location.
The building is located just off the Burke Gilman Trail, minutes away from the University of Washington and the Seattle Children's Hospital. Several beaches lie nearby, as well.
If that sounds enticing, just remember that Seattle is one of the costliest cities to live in, especially for millennials, with a median listing price of $725,000.
Charleston, West Virginia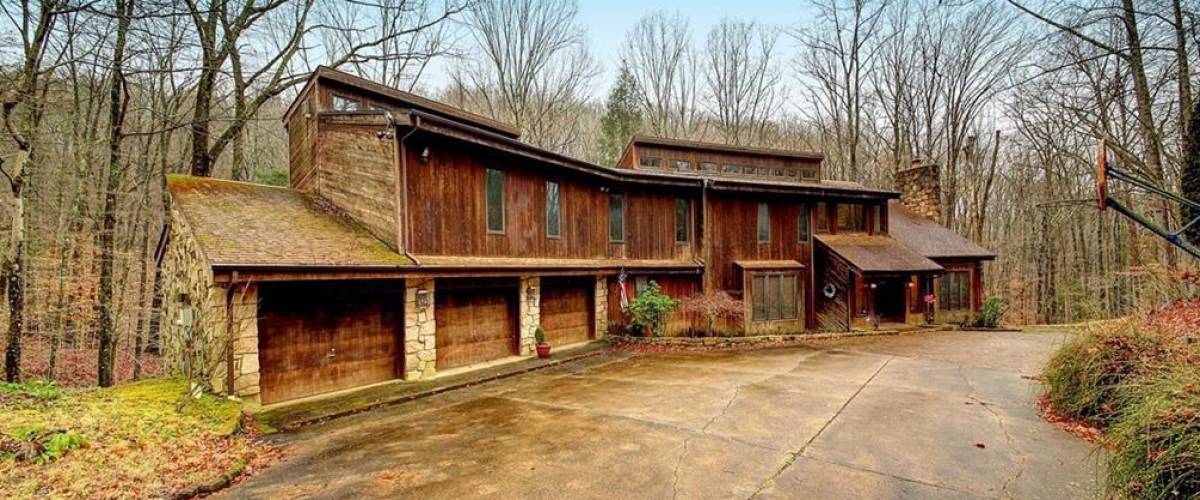 Price: $529,900
Let the West Virginia country roads take you home to this woodsy yet contemporary designer property in the heart of South Hills.
The massive 5,893-square-foot home boasts five bedrooms and five full bathrooms, with a winding staircase, large kitchen and lots of natural light. The wraparound back deck is so large you could land a helicopter on it — but the property also provides plenty of privacy, backing onto a wooded lot with access to a creek.
The lucky homeowner will be minutes away from the Wallace Hartman Nature Reserve, the Charleston Town Center, the highly rated Charleston Area Medical Center and several good schools.
Milwaukee, Wisconsin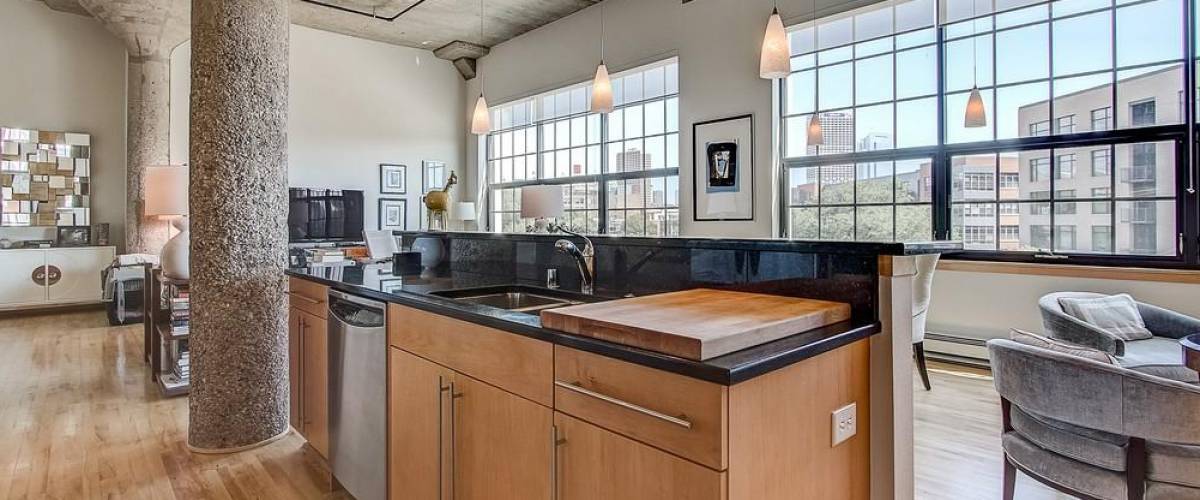 Price: $549,000
This spacious mid-rise condo is a treat for anyone who appreciates the industrial look. The open-concept living space features 13-foot ceilings, a wall of windows and bare concrete ceilings and pillars throughout.
The two-bed, two-bath property sits by the Milwaukee River in the Historic Third Ward neighborhood and is just down the block from the Milwaukee Institute of Art & Design.
The surrounding warehouse district is known for its art galleries and studios, indie boutiques and upscale dining options. The nearby Henry W. Maier Festival Park hosts the annual Summerfest music festival and other cultural events.
Cheyenne, Wyoming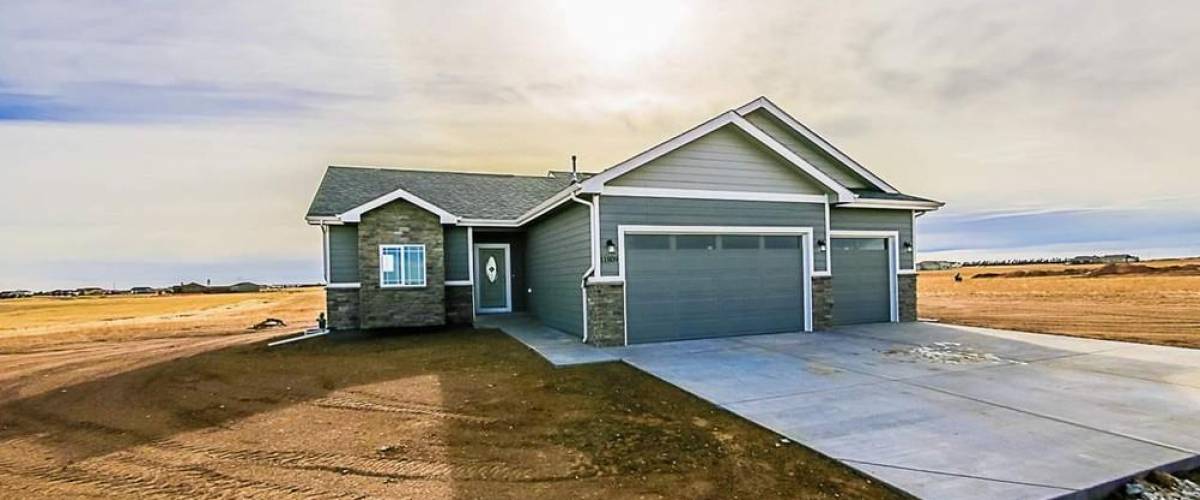 Price: $495,000
This newly constructed ranch home in Cheyenne offers a quiet rural existence, although it'll take you just 15 minutes by car to get to the heart of the city.
The 2,964-square-foot property includes three bedrooms and two bathrooms, with hardwood flooring and a gas fireplace. The garage fits three cars.
Wyoming is the least populated U.S. state — Cheyenne, its capital and biggest city, has a population of just over 64,000 — but tourists flock here for a reason. National parks abound, and the gorgeous Curt Gowdy State Park is less than an hour's drive away from Cheyenne.
Sponsored
Follow These Steps if you Want to Retire Early
Secure your financial future with a tailored plan to maximize investments, navigate taxes, and retire comfortably.
Zoe Financial is an online platform that can match you with a network of vetted fiduciary advisors who are evaluated based on their credentials, education, experience, and pricing. The best part? - there is no fee to find an advisor.