15. Massachusetts
Average premium: $1,168
Increase over 2019: 3.2%
Massachusetts gets the occasional hurricane now and then, but the real scourge of the Northeast are more typical storms that pelt the state with snow, rain or wind.
In July 2019, three freak tornadoes touched down in Cape Cod, wrecking buildings and trees and doing about $3.7 million in damage.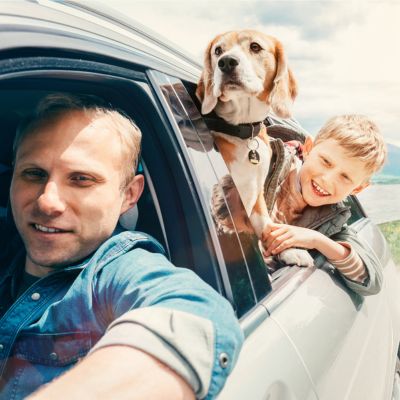 14. Florida
Average premium: $1,727
Increase over 2019: 3.3%
A history of devastating hurricanes has made Florida the second worst state for disaster damage, behind only Texas, according to NOAA climate scientist Adam B. Smith. He told CNBC in 2019 that the cost of cleanup since 1980 totaled about $225 billion.
The year 2020 is shaping up to be more of the same. In May, a record downpour triggered flash flooding in the state, turning basements into lagoons.
13. Maryland
Average premium: $1,392
Increase over 2019: 3.4%
The Old Line State sees comparatively few natural disasters, according to data from the Federal Emergency Management Agency, but severe storms still crash in from time to time.
Powerful thunderstorms in late July 2020 brought down trees, flooded roads and left thousands without electricity.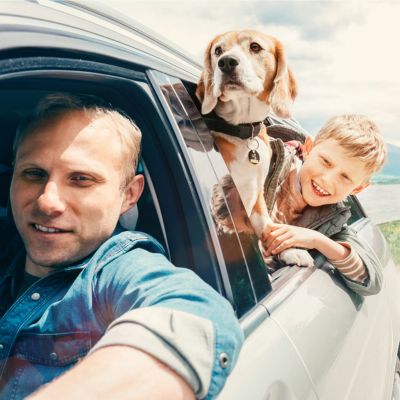 12. Kansas
Average premium: $2,461
Increase over 2019: 3.4%
This state is second only to Texas when it comes to tornado trouble, averaging almost 100 every year.
Even so, Kansans were shaken in July 2020 when a twister touched down in the southwestern part of the state without warning. Luckily, that one posed little threat, unlike a tornado the year before that landed near the city of Lawrence, leaving a trail of wreckage and injuries.
11. Washington
Average premium: $1,235
Increase over 2019: 3.5%
Washington has seen everything from avalanches and earthquakes to volcanic eruptions and tsunamis. However, the state's Emergency Management Division says damage from flooding exceeds all else.
Winter storms in the first two months of 2020 triggered floods that caused an estimated $3 million in road damage.
10. New Mexico
Average premium: $1,284
Increase over 2019: 3.5%
Floods and wildfires pose the biggest threats to homeowners in New Mexico.
Wildfires have been blazing throughout the southern half of the state this summer, and Gila National Forest's Cub Fire grew to almost 26,000 acres in size in early July.
9. Idaho
Average premium: $940
Increase over 2019: 3.5%
Like New Mexico, Idaho's most common disasters include floods and wildfires. However, the state also has experienced damage from earthquakes.
In late March 2020, a  magnitude-6.5 quake struck near Stanley, and more than 1,000 aftershocks have rattled the area since. The tremors are expected to continue for several years.
8. Virginia
Average premium: $1,341
Increase over 2019: 3.8%
The Mother of States occasionally suffers from weather-based disasters such as intense storms, wildfires and landslides.
Hurricane Dorian pounded the state in September 2019, soaking the streets and knocking down trees and powerlines.
7. Georgia
Average premium: $1,713
Increase over 2019: 4.0%
In addition to wildfires and floods, Georgia is regularly battered by high winds from hurricanes, tornadoes and severe thunderstorms.
Several tornadoes tore through south and central Georgia in April 2020, ripping off roofs and toppling power poles.
6. Rhode Island
Average premium: $1,414
Increase over 2019: 4.1%
Rhode Island doesn't see the earthquakes, tornadoes and fires that other areas experience, but this seaside state endures heavy storms just about every year.
Strong rains and winds flooded the city of Newport in mid-July 2020 and left thousands sitting in the dark.
5. Utah
Average premium: $711
Increase over 2019: 4.2%
Utah gets floods, landslides, wildfires, earthquakes and even avalanches around its picturesque mountain ranges.
A magnitude 5.7-earthquake rocked Salt Lake City in March 2020, racking up $48.5 million in damage.
4. South Dakota
Average premium: $2,364
Increase over 2019: 4.3%
South Dakota faces a fair number of tornadoes, around 36 every year.
Three twisters swept through Sioux Falls in September 2019, damaging at least 37 structures, and heavy rains followed. The state received over $6.5 million in recovery aid, with $3.05 million in grants for home repair and rental expenses.
3. Illinois
Average premium: $1,405
Increase over 2019: 5.4%
The prairies of Illinois are prone to drought, but the natural disasters most likely to affect homeowners are floods, severe storms and even earthquakes.
Strong winds felled trees as hail pelted homes in the central part of the state in July 2020.
2. Nebraska
Average premium: $1,749
Increase over 2019: 5.6%
The Midwestern state gets more than its fair share of killer tornadoes, powerful storms and severe flooding.
A "bomb cyclone" brought intense rainfall and snowmelt in March 2019, resulting in more than $1 billion in damage. The cost to repair homes and businesses topped $85 million.
1. California
Average premium: $1,826
Increase over 2019: 6.3%
The Golden State beckons visitors with its sunshine, warm weather and beaches, but residents know to remain on alert for the fires and earthquakes that threaten the region on a regular basis.
The Caldwell Fire burned through more than 67,000 acres of Northeast California in July 2020, prompting evacuations in the communities of Tionesta and Tulelake.
Sponsored
Unexpected vet bills don't have to break the bank
Life with pets is unpredictable, but there are ways to prepare for the unexpected.
Embrace Pet Insurance offers coverage for treatment of accidents, illnesses, prescriptions drugs, emergency care and more.
Plus, their optional wellness plan covers things like routine vet trips, grooming and training costs, if you want to give your pet the all-star treatment while you protect your bank account.