Then he discovered Fiverr, the world's largest marketplace for digital services. Fiverr has listings for everything from scriptwriting to 3D animation to advertising jingles.
"I was amazed at how sellers were offering such amazing services starting at $5," Bobby says. "I joined, but only as a buyer to outsource some of the work I needed for my web, graphics, and animation projects."
However, the more Bobby used Fiverr, the more confident he became that he could leverage the platform to sell his own services.
When he heard that another Fiverr user was able to purchase a house with their Fiverr earnings, he decided to take the plunge.
"[It] was a turning point for me," Bobby says. "I became serious about selling on Fiverr — with a goal of purchasing my own home!"
Freelancing made easy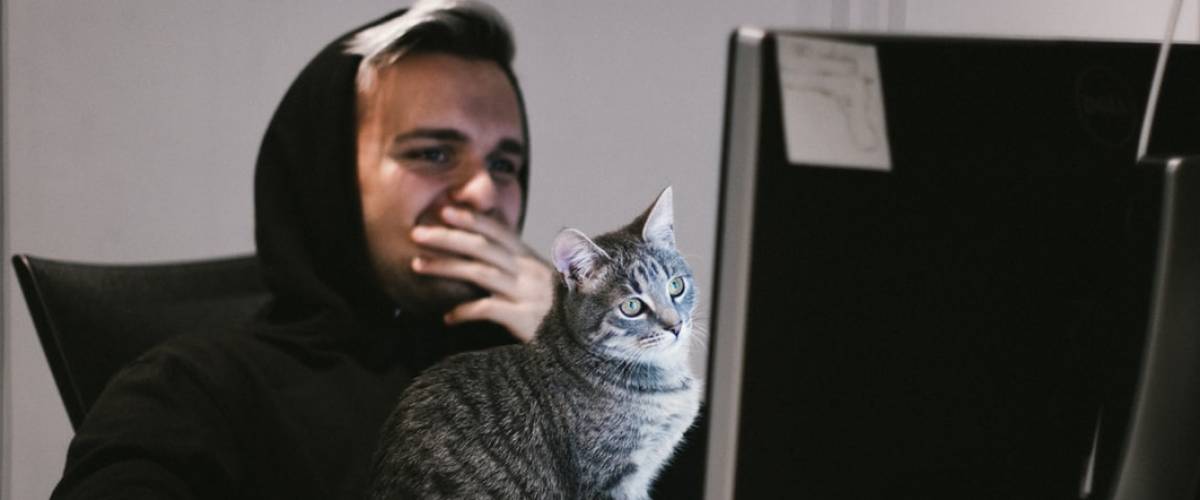 Selling on Fiverr couldn't be simpler — you just create your profile, list your gig, and you're good to go.
Gigs on Fiverr can be for standard things like blogging, website design, and video editing, or for more "unique" services, such as:
Recording your outgoing message as Mrs. Doubtfire.
Drawing a cartoon of your pet in Victorian clothing.
Complimenting you in a British accent.
Creating a signature cocktail named after you.
Writing a bio for your online dating profile.
You can list multiple gigs in a variety of disciplines, so if you're a copyeditor by trade but also do an exceptional Morgan Freeman impersonation, you may be able to find buyers for both.
"Creating my first gig was super easy," Bobby says. "I made a sale the first week and made more than 70 sales in the first month."
Fiverr also offers a number of useful online courses to help you step up your freelancing game and stand out from the pack.
Once you start making sales, your customers will leave reviews of your work that can help attract new buyers.
As your reputation grows, you can increase the price of your services and make even more money.
"On Fiverr, I just have to present my service well and Fiverr does the rest," Bobby says. "The flow of work gives me the freedom to think more about the work I do — and do it well — rather than worry about bidding on projects."
If you've been looking for a way to join the gig economy without all the stress, Fiverr is the answer.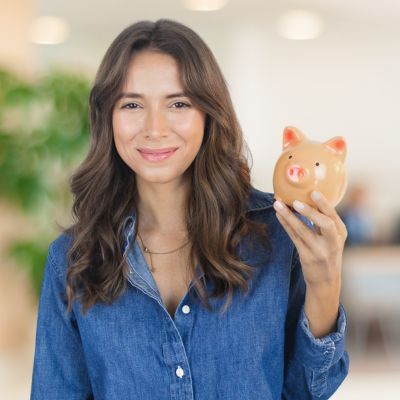 Don't let your money idle in low-interest accounts! Savvy savers are earning up to 10x more interest by keeping their hard-earned cash in a high-yield savings account. Find some of the best options here.
Get Started
A new career, from the comfort of your own home
What started out as a fun experiment for Bobby has turned into a lucrative full-time job.
"Today, 100 percent of my income comes from Fiverr," he says. "I paid off all my small debts. Then I paid for my wedding and the expenses of our daughter's birth. And finally, after three and a half years of selling on Fiverr, I recently purchased a house, which is the biggest financial achievement of my life."
With Fiverr, freelancing doesn't have to be a struggle — Bobby found financial independence, and you can too.
Sponsored
Streamline your debt repayment
Having a single loan to pay off makes it easier to manage your payments, and you can often get a better interest rate than what you might be paying on credit cards and car loans.
Credible is an online marketplace offering personalized loan options based on your unique financial situation.
When you consolidate your debt with a personal loan through Credible, you can roll your payments into one monthly installment. Find a lower interest rate and pay down your debt faster with Credible today.