Illinois first-time homebuyers
IHDA's programs offer a variety of options to help Illinois residents afford the down payment and closing costs associated with buying their first home.
The assistance is structured as a second mortgage, not a grant. Each program has terms borrowers must meet to repay their loan.
IHDA Access Forgivable
This loan can grant you 4% of your total purchase price, up to $6,000.
While it is a loan, the balance is forgivable after a 10-year period if you don't sell your home or refinance your mortgage.
Borrowers are required to contribute at least 1% or $1,000 of their own money toward the down payment (whichever is greater).
The Mortgage Underwriting Process Explained
A walkthrough of proven steps to getting a mortgage approval.
See Guide
IHDA Access Deferred
This loan offers buyers up to 5% of their purchase price, up to a maximum of $7,000.
The Access Deferred loan is due back in full when you sell or refinance your home. And borrowers are expected to contribute at least $1,000 or 1% (whichever amounts to more) of their own funds toward the down payment.
IHDA Access Repayable
This zero-interest loan gives you access to 10% of your home's purchase price, up to $10,000.
The loan must be repaid over the course of 10 years.
As with the other IHDA Access loans, borrowers must contribute at least $1,000 or 1% of the purchase price to the down payment.
Mortgage Credit Certificate (MCC)
In conjunction with the IHDA Access programs, you can apply for a Mortgage Credit Certificate through your mortgage lender.
Your MCC refunds 25% of the interest you pay on your mortgage each year in the form of a break on your federal taxes.
When you apply, you'll have to pay the IHDA a $350 fee, and mortgage lenders may also charge you $150 to submit the application on your behalf.
The credit is only available for first-time homebuyers at the time of closing — so you'll want to be sure to get your application in promptly as you are closing the sale of your home.
More: With maximum mortgage calculator estimate monthly deductions
Stop overpaying for home insurance
Home insurance is an essential expense – one that can often be pricey. You can lower your monthly recurring expenses by finding a more economical alternative for home insurance.
SmartFinancial can help you do just that. SmartFinancial's online marketplace of vetted home insurance providers allows you to quickly shop around for rates from the country's top insurance companies, and ensure you're paying the lowest price possible for your home insurance.
Explore better rates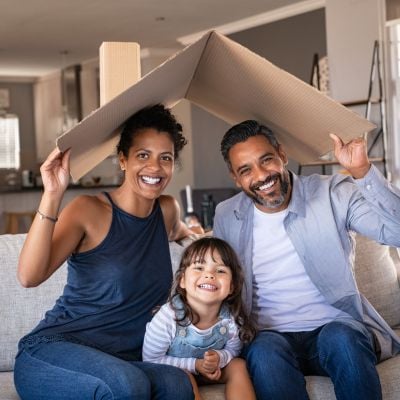 Who qualifies for down payment assistance in Illinois?
Through its approved lenders, IHDA offers down payment assistance to residents of Illinois who fall under the income and purchase price limits that correspond to their county.
As long as you meet all the other requirements associated with your type of mortgage, you should have no problem securing down payment assistance through one of IHDA's programs.
With these loans, you are not required to be a first-time homebuyer. However, you do have to plan to live in the home to qualify for assistance from the IHDA.
IHDA also advises borrowers to prepare for the fact that their lender will typically charge them a $250 to $500 fee upfront for a property appraisal.
More: Get a free credit score and credit monitoring from Credit Sesame.
First-time homebuyer loans
The most common way to become a homeowner is to secure a "conventional" mortgage in the private market.
Generally, you'd need a credit score of at least 620 to attract a lender. Applicants often need to be able to put down at least 5% of the home's cost — though ideally, you'd have a 20% down payment so you don't have to pay for private mortgage insurance.
More: Find the best savings account to build up your down payment.
If that sounds a bit steep, you should know the federal government offers a number of nonconventional loans that may be better for first-time buyers.
FHA loans
The Federal Housing Administration (FHA) is a division of the Department of Housing and Urban Development. The government introduced FHA loans in 1934 in response to the needs of the housing market. At the time, homeownership was inaccessible to many Americans, and only four out of 10 households owned their homes. Since its inception, the FHA has insured more than 46 million mortgages.
The terms of an FHA mortgage are less strict than those of conventional mortgages. The average credit score you'll need is 580, but if you have enough for a significant down payment, your score could be as low as 500. The minimum down payment for an FHA loan is 3.5%, but putting down less than 10% will mean you'll pay a mortgage insurance premium (MIP) along with your monthly payments.
While these loans are more accessible and have made it possible for more Americans to live the dream of home ownership, the associated fees can add up.
The FHA's Loan Requirements Explained.
A walkthrough of how to meet the FHA's requirements.
See Guide
VA loans
In 1944, Congress passed an act to increase benefits to eligible veterans. At the top of the list of priorities for veterans at the time was a loan guarantee program. And so now, the U.S. Department of Veterans Affairs (VA) is authorized to guarantee or insure home, farm and business loans made to veterans by lending institutions.
These loans are available to active service members, veterans and some surviving military spouses. They don't require a down payment or mortgage insurance, but borrowers do pay a funding fee.
USDA loans
USDA loans are mortgages for rural and suburban homeowners. They're guaranteed by the United States Department of Agriculture and require no down payment and no private mortgage insurance.
You will have to pay an upfront guarantee fee of 1% of the loan amount and an annual fee of 0.35%, but these costs are generally more affordable than paying for mortgage insurance.
There are income limits to qualify, so you won't be able to take out a USDA loan if your household earns too much. The current income limits in most parts of the U.S. are $86,850 for one- to four-member households and $114,650 for five- to eight-member households, but the thresholds may be higher if you live in a county with a steeper-than-average cost of living.
You can check your eligibility through the USDA's website.
Need cash? Tap into your home equity
As home prices have increased, the average homeowner is sitting on a record amount of home equity. Savvy homeowners are tapping into their equity to consolidate debt, pay for home improvements, or tackle unexpected expenses. Rocket Mortgage, the nation's largest mortgage lender, offers competitive rates and expert guidance.
Get Started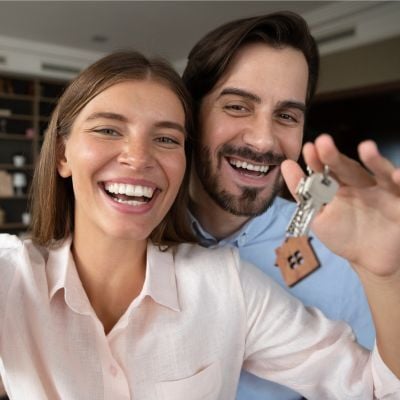 Next steps for homebuyers in Illinois
Now that you know all about the national and state programs available to you, there are still a few things you can do to prepare before you apply for a mortgage.
First, look at your credit score: Do you meet the requirements for loans and support? If you don't already have your score handy, you can check it for free through Credit Sesame.
Is your score not going to cut it? A little help from Self credit repair can bring your score up and get you application-ready.
Next, make sure you've gathered all the documents you'll need to demonstrate your income and assets.
After that, you can think about getting pre-approved for a mortgage so you can get house hunting.
Sponsored
Follow These Steps if you Want to Retire Early
Secure your financial future with a tailored plan to maximize investments, navigate taxes, and retire comfortably.
Zoe Financial is an online platform that can match you with a network of vetted fiduciary advisors who are evaluated based on their credentials, education, experience, and pricing. The best part? - there is no fee to find an advisor.