Current mortgage rates in Illinois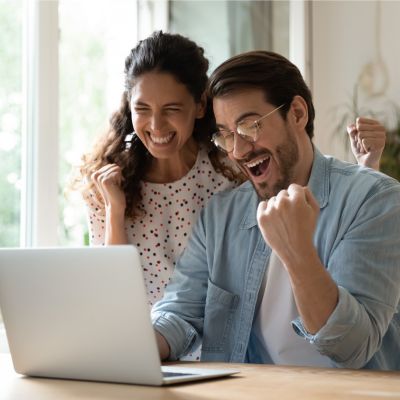 Compare current mortgage rates from top national lenders. Get the best rate for your purchase or mortgage refinance.
Compare Rates
Mortgages in Illinois
The Illinois Housing Development Authority (IHDA) works with a network of trusted partners to ensure state residents can buy a home they can afford, offering up to $10,000 in assistance.
IHDA's programs offer a variety of options to help Illinois residents afford the down payment and closing costs associated with buying a home.
The assistance is structured as a second mortgage, not a grant. Each program has terms borrowers must meet to repay their loan.
Through its approved lenders, IHDA offers down payment assistance to residents of Illinois who fall under the income and purchase price limits that correspond to their county.
As long as you meet all the other requirements associated with your type of mortgage, you should have no problem securing down payment assistance through one of IHDA's programs.
With these loans, you are not required to be a first-time homebuyer. However, you do have to plan to live in the home to qualify for assistance from the IHDA.
IHDA also advises borrowers to prepare for the fact that their lender will typically charge them a $250 to $500 fee upfront for a property appraisal.
More: Get a free credit score and credit monitoring from Credit Sesame.
IHDA Access Forgivable
This loan can grant you 4% of your total purchase price, up to $6,000.
While it is a loan, the balance is forgivable after a 10-year period if you don't sell your home or refinance your mortgage.
Borrowers are required to contribute at least 1% or $1,000 of their own money toward the down payment (whichever is greater).
IHDA Access Deferred
This loan offers buyers up to 5% of their purchase price, up to a maximum of $7,000.
The Access Deferred loan is due back in full when you sell or refinance your home. And borrowers are expected to contribute at least $1,000 or 1% (whichever amounts to more) of their own funds toward the down payment.
More: Use these savings accounts to build up your down payment.
IHDA Access Repayable
This zero-interest loan gives you access to 10% of your home's purchase price, up to $10,000.
The loan must be repaid over the course of 10 years.
As with the other IHDA Access loans, borrowers must contribute at least $1,000 or 1% of the purchase price to the down payment.
Mortgage Credit Certificate (MCC)
In conjunction with the IHDA Access programs, you can apply for a Mortgage Credit Certificate through your mortgage lender.
Your MCC refunds 25% of the interest you pay on your mortgage each year in the form of a break on your federal taxes.
When you apply, you'll have to pay the IHDA a $350 fee, and mortgage lenders may also charge you $150 to submit the application on your behalf.
The credit is only available for first-time homebuyers at the time of closing — so you'll want to be sure to get your application in promptly as you are closing the sale of your home.
Sponsored
Secure your retirement with a reverse mortgage
If you're low on cash savings and investments but have wealth in your home, a reverse mortgage is a great option for covering retirement expenses.
Mutual of Omaha is a trusted insurance provider that helps you make the most of your home equity.