Choose the right career
The Ramsey study found that five careers produced the most millionaires: engineers, accountants, management, attorneys and teachers.
While these professions strongly correlate millionaire status to a higher education, that didn't necessarily mean having to attend a swank school. In fact, only 8% of those in the study attended "prestigious private schools," with 62% attending state schools.
And one crucial detail to note: Millionaire status doesn't equal a sky-high salary.
"Only 31% averaged $100,000 a year over the course of their career," the study found, "and one-third never made six figures in any single working year of their career."
Just look at the story of former custodian Ronald Read for a perfect example.
On top of that, the millionaires in the Ramsey survey didn't necessarily hold senior leadership roles: Only 15% belonged to that category. By contrast, more than nine in 10 (93%) said they got wealthy because they "worked hard."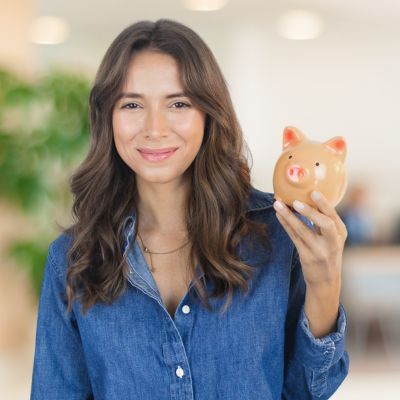 Don't let your money idle in low-interest accounts! Savvy savers are earning up to 10x more interest by keeping their hard-earned cash in a high-yield savings account. Find some of the best options here.
Get Started
Where hard work meets smart finance
Great job performance goes into financial hyperdrive when teamed with savvy preparation for retirement. In fact, the study found eight in 10 invested in their company's 401(k) plan. These plans not only offer tax breaks as you build up savings but also feature, in many workplaces, an employer match that may run as high as 6% of your paycheck.
Careful spending is also crucial as 94% of respondents revealed that they "live on less than they make," while about three-quarters "never carried a credit card balance in their lives."
That insight surely pleased Ramsey and his staff, who advocate strongly against carrying debt.
The key is to create a budget and stick to it. These millionaires spend less than $200 each month on restaurants, and 93% use coupons while shopping. (Something even billionaire Warren Buffett is known to do.
(Consider, though, whether there's a higher value way to spend your time. You might do much better putting in an extra hour of work than spending that time clipping $10 in coupons.)
Waking up to the American Dream
If Ramsey's survey highlights any salient fact, it's this: A negative attitude, inaction and bad spending habits may present the biggest roadblocks to attaining the millionaire status.
To put it differently: You have to believe it. You have to take action. You have to guard yourself against frivolous spending and embrace smart saving. This is the stuff the American Dream is made of, and what turns it into a million-dollar reality.
Sponsored
Kiss Your Credit Card Debt Goodbye
Millions of Americans are struggling to crawl out of debt in the face of record-high interest rates. A personal loan offers lower interest rates and fixed payments, making it a smart choice to consolidate high-interest credit card debt. It helps save money, simplifies payments, and accelerates debt payoff. Credible is a free online service that shows you the best lending options to pay off your credit card debt fast — and save a ton in interest.