25. Cartographer Median Salary: $65,470
Unemployment Rate: 0.6%
Job Growth: 4.5%, or 500 new jobs by 2029
Humans have been making maps for thousands of years, and while the tools of the trade have changed, the cartographer's goal of combining analysis and design is still the same.
These days cartographers don't just map out roads and terrain; they work with all kinds of data that can be presented geographically. Most digital maps are also interactive, which adds a whole extra layer of complexity to the job.
"It's quite lovely being a cartographer," says Quora commenter Paulo Raposo. "At least, if you're doing it because you love cartography, visualization, creativity, design or technical problems."
The typical entry-level education for cartographers is a bachelor's degree in a related field, although some states require cartographers to hold a surveying license as well. Students should also get comfortable with geographic information system technology.
Kiss Your Credit Card Debt Goodbye
Having a single loan to pay off makes it easier to manage your payments, and you can often get a better interest rate than what you might be paying on credit cards and car loans.
Fiona is an online marketplace offering personalized loan options based on your unique financial situation.
When you consolidate your debt with a personal loan, you can roll your payments into one monthly installment. Find a lower interest rate and pay down your debt faster today.
Get Started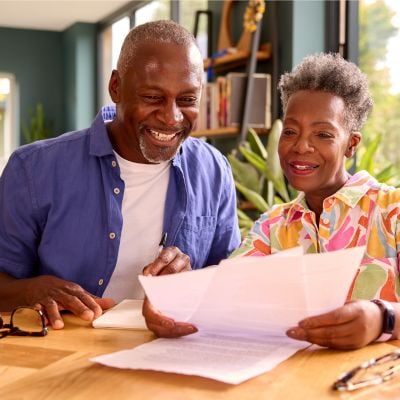 24. Financial Adviser Median Salary: $87,850
Unemployment Rate: 0.4%
Job Growth: 4.4%, or 11,600 new jobs by 2029
Money matters to each and every one of us, but few people have the time to become an expert on every aspect of personal finance. Advisers help their clients make the right moves to achieve their goals, whether that's retiring on time or surviving a messy divorce.
It's not exactly a low-stress job, but Quora user Eric Flynn says you can have a very fruitful career if you're able to stick with it through the first few years.
"You have to work hard and be patient," he says. "Long hours are not uncommon during the time you are building your business."
Financial advisers typically hold a bachelor's degree in a related field, although many go on to pursue advanced degrees or additional certifications to broaden their skillset. You can work solo or as part of a larger company, and these days some certified financial planners are available entirely online.
23. Mechanical Engineer Median Salary: $88,430
Unemployment Rate: 1.9%
Job Growth: 3.9%, or 12,400 new jobs by 2029
This is one of the most versatile disciplines in the field of engineering, with opportunities spanning a huge variety of industries from consumer goods to aerospace. The pay is good, and your chances for upward mobility are high.
In the broadest sense, the duties of a mechanical engineer include designing, producing and testing industry-specific machines and devices using the latest tools and technologies.
"It's the engineering discipline that most of the big dogs have, and I've found that it gives you the most insight into how things work in the real world," says Reddit user Trbvmm.
To pursue a career in mechanical engineering, you'll need to attain a bachelor's degree in engineering and then become licensed as a Professional Engineer (PE) by gaining work experience under a licensed engineer.
Stop overpaying for home insurance
Home insurance is an essential expense – one that can often be pricey. You can lower your monthly recurring expenses by finding a more economical alternative for home insurance.
SmartFinancial can help you do just that. SmartFinancial's online marketplace of vetted home insurance providers allows you to quickly shop around for rates from the country's top insurance companies, and ensure you're paying the lowest price possible for your home insurance.
Explore better rates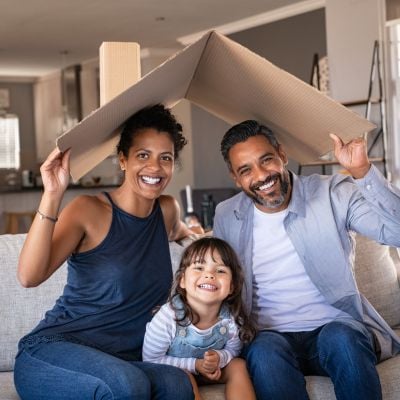 22. Orthotist and Prosthetist Median Salary: $68,410
Unemployment Rate: 0.7%
Job Growth: 16.9%, or 1,700 new jobs by 2029
Orthotists and prosthetists design, fit and fabricate supports for patients who have experienced an injury or the loss of a limb. Orthotists create braces, splints and special footwear, while prosthetists make artificial limbs.
The job is in incredibly high demand, as the aging baby boomer generation is more vulnerable to illness and injury.
"My career has been amazing, but be prepared to work long hours, evenings and weekends," says a prosthetist who goes by ssau81 on Reddit.
In order to work as an orthotist and prosthetist, you'll first need to attain a master's degree, and then complete a residency in order to become certified.
"It is a lot of work with the master's degree, residency and then three exams each for both disciplines," says ssau81. "If it's your passion, though, it's all worth it."
21. Physical Therapist Median Salary: $89,440
Unemployment Rate: 1.6%
Job Growth: 18.2%, or 47,000 new jobs by 2029
Physical therapists work one-on-one with injured clients to help them increase their mobility and manage their pain.
After assessing their clients' unique needs — a stroke is very different from a squash injury — a physical therapist will construct a personalized rehabilitation plan to help them improve their quality of life.
To practice, you'll need to first complete an undergraduate degree, then earn a Doctor of Physical Therapy degree, which takes another three years or so. You've also need to be fit enough to move and support your patients.
While the requirements are tough, Quora commenter Wally Wood says there's nothing quite as rewarding as changing another life for the better.
"As a physical therapist for over 20+ years by now, the profession in its purest form is beautiful," he writes. "Helping people regain function, whether it be walking, lifting, reaching over head, is extremely satisfying."
20. Marriage and Family Therapist Median Salary: $49,610
Unemployment Rate: 0.8%
Job Growth: 22.3%, or 14,800 new jobs by 2029
It takes a skilled craftsman to fix a damaged house, and it takes a skilled counsellor to heal a broken home. A marriage and family therapist works with couples, families as well as individuals to talk through painful relationship issues and develop coping strategies.
"It's very rewarding and gratifying because you have the potential to impact the most important part of a person's life — their home life," writes Ken Mallon on Quora.
"Helping people connect, relate, be kind to each other, learn how to communicate and get along better is a true pleasure."
You'll suffer a lot of second-hand grief in this job, but demand is rising fast as more people recognize the value of therapy, both proactively and reactively.
Marriage and family therapists typically need to have an undergraduate degree in counseling, psychology, sociology or social work, as well as a master's degree in counseling or marriage and family therapy.
19. Occupational Therapist Median Salary: $84,950
Unemployment Rate: 1.8%
Job Growth: 15.9%, or 22,700 new jobs by 2029
For most people, getting dressed and eating breakfast in the morning is easy, almost automatic. That's not the case for everyone. Occupational therapists help injured, sick and disabled clients improve their ability to perform day-to-day tasks, helping them maintain their independence.
They work in a wide variety of settings, including hospitals, nursing homes, offices, schools and individual clients' homes. Quora commenter Marwyn Benemerito describes the role as a "jack of all trades, master of some."
"If you think of tasks that you do on a daily basis, that's a lot of various types of activities," they write. "In the course of our career, we end up specializing in certain areas … hence, the master of some."
In order to become an occupational therapist, you'll need a bachelor's degree in a relevant field like biology or physiology and a master's degree in occupational therapy. After you pass an exam and complete half a year of supervised fieldwork, you'll unlock a fulfilling, high-demand job with great pay, to boot.
18. Oral and Maxillofacial Surgeon Median Salary: $208,000
Unemployment Rate: 0.3%
Job Growth: 2.4%, or 100 new jobs by 2029
Oral and maxillofacial surgeons are dental specialists who work on the mouth, face and jaw. These surgeries can be reconstructive or cosmetic, major or minor. Your patients might simply need their wisdom teeth removed or they might be suffering from cancer.
The typical training for oral and maxillofacial surgeons consists of four years of undergraduate study, four years of dental school, and four to six years of residency training. It may be a long haul to get there, but the median salary is extremely high and the unemployment rate is extremely low.
The life of an oral and maxillofacial surgeon is "quite hectic, but it is also a rewarding profession," says Quora commenter Anurag Bhargava. He adds that "the work done by the surgeons is praiseworthy, and we do get the recognition ... from the patients and general public."
17. Financial Manager Median Salary: $129,890
Unemployment Rate: 1.4%
Job Growth: 15.5%, or 108,100 new jobs by 2029
While financial advisers work with individual people, financial managers work with companies, agencies and other big organizations. These thrifty operators analyze their employer's finances, finding ways to cut costs and maximize future profits to realize the company's goals.
Most financial managers have at least a bachelor's degree in finance, economics or business but they also typically obtain a master's degree and additional financial certifications as well.
Roberto Punsalan on Quora says financial managers should prepare themselves for a high-stress career that involves communicating well with high-level executives and outside parties.
"You are balancing the financial activities of the company, walking the tightrope of assuring profitable operations while making sure creditors and employees are paid, financial covenants [are] adhered [to], and reports [are] issued accurately and on schedule," he says. "You are also working with your management and directors, while cooperating with auditors, internal and outside."
16. Substance Abuse and Behavioral Disorder Counselor Median Salary: $46,240
Unemployment Rate: 1.7%
Job Growth: 24.7%, or 79,000 new jobs by 2029
These compassionate professionals empower people who have limited control over themselves, either because of mental health issues or substance abuse. Your patients might be addicted to alcohol or suffer from a dangerous eating disorder.
While the pay isn't amazing, demand for this job is exploding as officials try to route drug offenders away from jail and into the health care system.
In order to work as a counselor in a private practice, you'll need to complete a master's degree, log the requisite amount of clinical practice hours and pass a state licensing exam once you've obtained your degree.
Redditor Dracinia says the profession involves "working with a lot of mandated clients, many of whom have little to no desire to change." However, they add that they "absolutely love this population now" and that they "can't imagine not working with them."
15. Information Security Analyst Median Salary: $99,730
Unemployment Rate: 2.7%
Job Growth: 31.2%, or 40,900 new jobs by 2029
Today, just about every organization is storing tons of sensitive information on the cloud. But as data breaches and cyberattacks become a regular fixture on the news, banks, hospitals, governments and companies are all eager to protect themselves.
To work in this field, you'll need to have at least a bachelor's degree in information technology or another computer-related major, and many companies hiring security analysts look for a master's degree as well.
"Strong analytical skills are key, as is in-depth knowledge of computer networks and digital systems," says Quora commenter Jim Leech. "Information security analysts must also have excellent troubleshooting and problem-solving skills, as they may need to fix any issues they uncover."
"Having the skill to catch and correctly diagnose system 'hiccups' could prevent something much larger and more severe down the road."
14. Anesthesiologist Median Salary: $208,000
Unemployment Rate: 0.3%
Job Growth: 0.5%, or 200 new jobs by 2029
Few jobs demand more trust than an anesthesiologist. These medical experts administer pain relieving and often sleep-inducing drugs to people going under the knife, then monitor patients' vitals during surgery and adjust the dosage as needed.
While the pay is understandably high, it's a long road to that much responsibility. Becoming an anesthesiologist requires roughly 12 years of schooling, including a bachelor's degree, a medical degree and a four-year residency program.
While some medical students may find anesthesia boring, Reddit user Undersleep says "actually doing it is a blast."
"You have access to a ridiculous skill set that most specialties barely understand," they write. "Everyone I know got the kind of job they wanted, in the area they wanted, and are living their dream."
13. Physical Therapist Assistant Median Salary: $58,790
Unemployment Rate: 1.3%
Job Growth: 32.6%, or 32,200 new jobs by 2029
This job offers the opportunity to do some real hands-on healing. While physical therapists help patients manage their pain and improve their mobility after an injury or illness, it's typically the assistants who work directly with the patients during their exercise and stretching regimen.
It's also far easier to become a physical therapist assistant than many of the other medical jobs on this list. You'll only need to complete a two-year associate degree and pass a state-administered licensing exam.
Aside from filling out less paperwork than physical therapists, physical therapy assistants also enjoy the benefit of cheaper schooling.
"Since most PTA programs are much more affordable, the income to debt ratio is better compared to physical therapists," Chris Lam writes on Quora. "Not having to pay 5-6 figures off in debt can actually have a huge impact on how a job is perceived."
12. IT Manager Median Salary: $146,360
Unemployment Rate: 1.3%
Job Growth: 10.4%, or 48,100 new jobs by 2029
While organizations big and small need to deal with complex technology, it's pretty rare that the decision makers actually understand the ins and outs of the systems that allow their operation to run smoothly.
It's the information technology managers that handle the software, hardware and networks.
However, being an IT manager involves working with more than just computers. You need to liaise with top executives when planning upgrades or acquiring new products and you need to oversee the personnel who will actually execute those plans.
"You have to show the ability to manage," says Stephen Hunt on Quora. "That means leading staff, setting expectations and following up, being personable and approachable [and] helping those who report to you achieve their best without needing to take responsibility for it."
IT managers typically need to have a bachelor's degree in computer science or information technology, although many also hold a master's degree in business administration.
11. Orthodontist Median Salary: $208,000
Unemployment Rate: 0.2%
Job Growth: 2.4%, or 200 new jobs by 2029
While dentists help preserve and repair teeth, orthodontists help correct crooked or misaligned teeth with braces and retainers. Although many people have a love-hate relationship with their orthodontist, they usually come out the other side with a smile.
Orthodontists are paid handsomely and have little trouble finding work. To become one, you'll need to complete around 11 years of schooling: a four-year bachelor's degree, four years of dental school and then two to three years in an accredited orthodontics residency program.
According to Quora commenter Emma Swain, "the study is arduous and hard, but the practice is surprisingly easy." She adds that "the job satisfaction is great, because you see the results as they happen. It can be quite magical, even."
10. Veterinarian Median Salary: $95,460
Unemployment Rate: 0.1%
Job Growth: 15.9%, or 14,200 new jobs by 2029
In one respect, doctors have it easy: They only have one type of animal to worry about. Veterinarians may need to get their patients back up on four legs or two wings or even one slithering belly.
Responsibilities include everything from routine checkups and vaccinations to performing specialized surgeries and euthanizations.
In order to become a practicing vet, you'll have to complete a four-year bachelor's degree, followed by a doctor of veterinary medicine degree, which also takes around four years. The pay is good and unemployment is as low as it gets.
Quora commenter Carla Pfeiffer stresses that you'll need more than a love of animals to be successful.
"I compare my job to being a pediatrician, a sleuth and a family counselor," she writes. "If you don't like working with people, it's not the job for you."
9. Dentist Median Salary: $155,600
Unemployment Rate: 0.2%
Job Growth: 2.8%, or 3,700 new jobs by 2029
It takes a lot of effort to preserve those pearly whites through a lifetime of abuse. Dentists have to perform a wide variety of tasks, including scaling, polishing, filling cavities, performing root canals and creating treatment plans, to name just a few.
Becoming a dentist typically takes six to eight years of schooling, including a bachelor's degree and either a doctor of dental surgery or doctor of medicine in dentistry degree. Some dentists also complete specialized postgraduate programs, which can take an additional two to six years.
Job security and pay are both excellent, and dentists find the job very fulfilling.
"When you treat your patients, you can see the outcome right away," says Quora commenter Susan Diestro. "You can tell by their smile that they are satisfied with your treatment. And that is our joy."
8. Data Scientist Median Salary: $94,280
Unemployment Rate: 3.5%
Job Growth: 30.9%, or 10,300 new jobs by 2029
The term "data scientist" can refer to different jobs in different industries, but all of them use math, technology and statistics to analyze large amounts of data and solve complex problems. You might work at a dating app startup, government housing agency or cancer research institution.
Most data scientists have an undergraduate degree in statistics, math or computer science. While it's an emerging field, some schools now offer data science as a standalone major.
Redditor ddttox says that, in addition to being good with numbers, successful data scientists also need imagination.
"There are multiple ways to approach any analytic problem, and you need to be able to see most of those," they write. "More importantly, you need to be able to imagine entirely brand new problems that can be solved with the data and tools that you have."
7. Speech-Language Pathologist Median Salary: $79,120
Unemployment Rate: 0.8%
Job Growth: 24.9%, or 40,500 new jobs by 2029
Numerous conditions can rob someone of the ability to speak or swallow. Whether your patient is a child living with autism spectrum disorder, an adult with Parkinson's disease or a senior recovering from a stroke, a speech-language pathologist can evaluate and treat the problem.
To work as a speech-language pathologist you'll need to complete an undergraduate degree, a master of science degree — typically in communication sciences and disorders or speech-language pathology — and a postgraduate fellowship.
"I've been working in early intervention since I started and I absolutely love working with the little ones," writes dashtigerfang on Reddit. "What I love at my job is that I do my own scheduling, each session is typically 30-45 minutes, the therapy part is super interesting (I tend to think of my kids as puzzles, haha) and I make a good living, money-wise."
6. Statistician Median Salary: $91,160
Unemployment Rate: 3.5%
Job Growth: 34.6%, or 14,800 new jobs by 2029
Ever find yourself asking, "What are the odds?" Statisticians can tell you. They gather, analyze and interpret data using mathematical techniques to help businesses and government agencies make important decisions.
Most statisticians hold a bachelor's degree in mathematics or statistics, and many also pursue a master's degree in one of those fields as well.
"Being a statistician is a great job for many reasons," says Quora commenter Yassin Alouini. Some include "unraveling insights from otherwise useless data, gaining a deeper understanding about the world, exploring patterns [and] making sense of seemingly random events."
They also note that "the job market is favorable these days and will continue to expand."
5. Physician Median Salary: $206,500
Unemployment Rate: 0.3%
Job Growth: 4.3%, or 18,500 new jobs by 2029
Is there a doctor in the house? Never enough, it seems.
Physicians have a huge range of responsibilities: They examine, diagnose and treat hordes of patients for any number of illnesses and injuries and also prescribe medications, order tests and refer patients to specialists.
To get that white coat and stethoscope, you'll need to complete a bachelor's degree and a four-year medical degree, plus three to eight years of internships and residency, depending on your specialization.
If you can make it through — and most students do — you'll end up with one of the most rewarding jobs out there that also pays exceptionally well and has an extremely low unemployment rate.
"The job is practically recession-proof," says Redditor o_e_p.
4. Medical and Health Services Manager Median Salary: $100,980
Unemployment Rate: 1.1%
Job Growth: 31.5%, or 133,200 new jobs by 2029
A medical and health services manager is in charge of managing the day-to-day operations of a medical practice or health care provider, like a hospital, clinic or nursing home.
It's their job to ensure that the organization they work for runs smoothly, operates within state and federal regulations and employs a professional, well-trained staff.
Medical and health services managers require at least a bachelor's degree, but master's degrees are also common. Additionally, most candidates have previous experience working in an administrative or clinical role in a medical setting.
"Health care managers are talented individuals that make positive changes within the health care environment they serve," writes Trisha Taneja on Quora.
"They are equipped to understand changes in health care laws, regulations and technology and are responsible for overseeing all operations, including human resources, finance and marketing within the health care system."
3. Nurse Practitioner Median Salary: $109,820
Unemployment Rate: 1.2%
Job Growth: 52.4%, or 110,700 new jobs by 2029
Nurse practitioners are registered nurses who do many of the same challenging tasks that doctors do. They work closely with other health care professionals while examining and diagnosing patients, ordering and interpreting tests and prescribing medications.
So why do physicians demand a median salary that's twice as high? Well, doctors have to endure more formal education — sometimes many more years, depending on their specialization.
Despite some controversy about nurses taking over primary care, the appealing combination of quality service, low cost and quicker training is causing an incredible explosion in jobs.
"The demand for NPs has increased greatly in all areas of the country," Quora commenter Diane Dito writes. "Demand… has risen with the realization that NPs can provide cost-effective care. Increased acceptance of advanced practice nurses as medical providers by both physicians and patients also has played a major role."
To become a nurse practitioner, you'll need to obtain a bachelor of science in nursing degree, become licensed as a registered nurse, and then earn a master of science in nursing or doctor of nursing practice graduate degree.
2. Software Developer Median Salary: $107,510
Unemployment Rate: 1.4%
Job Growth: 21.5%, or 316,000 new jobs by 2029
Every aspect of our lives is becoming digitized — these days it's not uncommon to have a computer terminal on your fridge — and someone needs to stitch all that software together.
Developers design and test computer software and mobile apps for use in a broad range of contexts, including business, health care and everyday life. The job is half science and half art, requiring both an analytical and creative mind.
Most software developers hold a bachelor's degree in software engineering, computer science or another computer-related field and have a strong background in programming.
Redditor reddilada says they've been a software developer for more than four decades and are "still having a great time."
"You won't be staring at a screen eight hours a day," they write. "The programming part is just a means to that end. Most of my time is spent doing design work and meeting with my clients to shape the product they are looking for."
1. Physician Assistant Median Salary: $112,260
Unemployment Rate: 0.7%
Job Growth: 31.3%, or 39,300 new jobs by 2029
Healing the sick and injured is an enormous job that has splintered more than once. Like nurse practitioners, physician assistants perform many of the same duties as doctors but are less expensive to hire and take less time to train.
Assistants can examine patients, prescribe medications, assist with surgeries and perform a wide variety of other procedures, such as setting fractures and performing biopsies. However, the exact duties they can undertake and the amount of supervision they need varies by state.
"I love being a physician assistant," writes Quora commenter Jennifer Silverman, who says the work-life balance is surprisingly good.
"I am in complete control of my schedule, which I love. I am also in a field that I love and over the years, I have been able to do so much more during surgery. I still get to go home and meet my kids after school and take them to their activities."
You won't need to go to medical school if you want to become a physician assistant, but you will need to earn a bachelor's degree and a specialized physician assistant master of science degree.
1 The Best Jobs in America in 2021, U.S. News & World Report
Sponsored
Follow These Steps if you Want to Retire Early
Secure your financial future with a tailored plan to maximize investments, navigate taxes, and retire comfortably.
Zoe Financial is an online platform that can match you with a network of vetted fiduciary advisors who are evaluated based on their credentials, education, experience, and pricing. The best part? - there is no fee to find an advisor.