1. Invest in dividend stocks
Dividends, which are payments made by publicly traded companies to their shareholders, can sometimes offer you a bit of stability even while the market is rocky.
Although this option is not without risk, dividend-paying companies typically don't want to stop paying dividends — but it can depend on the company. It might help to pick a solid performer by looking at a company's payment track record.
Shareholders regularly receive a dollar amount or percentage for each share they own. So for example, if the company pays a $1.50 cash dividend per share, and you own 40 shares, you'll receive $60 over the year.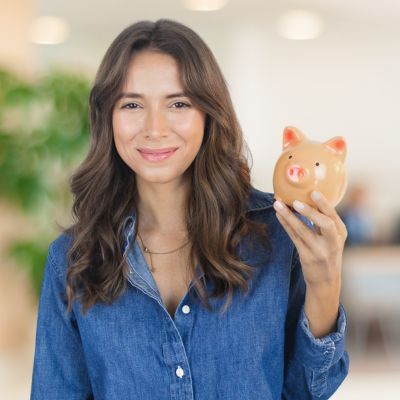 Don't let your money idle in low-interest accounts! Savvy savers are earning up to 10x more interest by keeping their hard-earned cash in a high-yield savings account. Find some of the best options here.
Get Started
2. Get cash back from credit cards
One of the easiest ways to generate passive income is to simply apply for a credit card that gets you cash back for your everyday purchases.
Some cards will get you a flat rate on anything you buy, while others may reward you with more cash depending on what you buy (e.g. higher rates on groceries and gas) or when you shop at certain retailers.
Ultimately, you need to pick the card that best suits your spending habits. And remember, don't be cajoled into racking up credit card debt with the promise of rewards.
3. Get interest back in a savings account or CD
If you've been burned by the stock market before and are looking for a safe, low-risk place to stash your cash, consider a certificate of deposit (CD) or a high-yield savings account.
A high-yield savings account could come with an interest rate as high as 4%, while your average traditional savings account has an interest rate of 0.30%.
Just keep in mind that a high-yield savings account may come with caveats, like a minimum deposit or balance that must be maintained or extra fees you need to pay.
Meanwhile, locking your money in a CD can get you an annual percentage yield of over 4%. That said, the return may not keep up with inflation, and if you withdraw money earlier than the set term you agreed to you'll have to pay a penalty.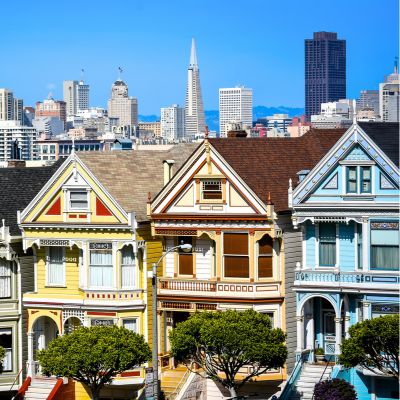 Believe it or not, you don't need millions, or even hundreds of thousands to invest in real estate. Arrived is an online platform where you can invest in shares of rental homes and vacation rentals without the headaches of being a landlord.
Learn More
4. Rent out your space
If you've got a spare room you never use or a garage that's totally empty, consider turning one of them into a rental space.
You can clean up the extra space and become an Airbnb host for short-term rentals, or let someone pay you to use your garage as storage space.
For those who own a second property outside of their primary residence, like a summer vacation home, they can rent it out during the times they're not using it.
It's up to you when and how often you host, and it's a great way to make passive income out of something you already own.
Sponsored
Kiss Your Credit Card Debt Goodbye
Millions of Americans are struggling to crawl out of debt in the face of record-high interest rates. A personal loan offers lower interest rates and fixed payments, making it a smart choice to consolidate high-interest credit card debt. It helps save money, simplifies payments, and accelerates debt payoff. Credible is a free online service that shows you the best lending options to pay off your credit card debt fast — and save a ton in interest.