To be sure, $200,000 is certainly not chump change to most families. According to the Census Bureau, the median household income in the U.S. was $70,784 in 2021.
Still, the young millionaire touches on a universal truth: we could all use some extra money.
So here's a look at three ways you can boost your income. In this economic climate, every bit counts.
Switch jobs
Switching jobs may seem daunting given the massive layoffs we see in the headlines these days.
But analysis from the Pew Research Center reveals that switching jobs could be a clever way to boost your income. The data suggests that half of workers who changed jobs from April 2021 to March 2022 saw a real increase of 9.7% or more in their pay compared to a year earlier. A real increase is an increase after taking into account inflation's erosion effect on money.
Meanwhile, the median worker who stayed in the same job over this period saw their real earnings decline by 1.7%.
This means if you're looking to put more bread on the table, leaving your current role or employer for better opportunities may be your best bet at getting the salary increase you're hoping for.
More: Best job sites to find remote work
Kiss Your Credit Card Debt Goodbye
Having a single loan to pay off makes it easier to manage your payments, and you can often get a better interest rate than what you might be paying on credit cards and car loans.
Fiona is an online marketplace offering personalized loan options based on your unique financial situation.
When you consolidate your debt with a personal loan, you can roll your payments into one monthly installment. Find a lower interest rate and pay down your debt faster today.
Get Started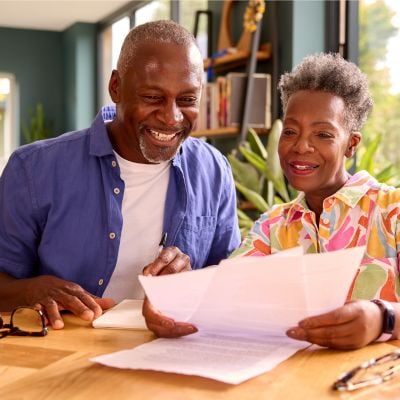 A side hustle
If you don't want to change jobs, consider getting a side hustle — something you get paid for doing in addition to your full-time job. It allows you to earn extra income — and could even be a way of testing the entrepreneurial waters.
In fact, side gigs have already become popular. Data from the Bureau of Labor Statistics revealed that as of December 2022, 4.59 million people were working a primary job full-time and a secondary job part-time. Moreover, 388,000 people were working two full-time jobs simultaneously.
A recent survey of American workers by freelancer platform Fiverr shows that earning more money is top of mind this year. About -56% plan to earn more money this year with 73% saying they will either start freelancing or continue freelancing.
There's no need to start big.
A simple side gig like tutoring could be worth $75-$90 an hour, while dog walking could net you as much as $1,000 a month.
READ MORE: Here's how much money the average middle-class American household makes — how do you stack up?
Invest for passive income
To become a real high earner like Ghiorghiu, you'd probably have to do more than just dog walking. One way to achieve true wealth is to invest for passive income.
"Back then people had to physically work to earn money," Ghiorghiu wrote in a recent tweet. "Nowadays you can push buttons in bed and make 10x more, maybe even 100x if you are smart about it."
Ghiorghiu did not explain exactly how "push buttons in bed" can lead to more income in that tweet, but these days, there are plenty of ways to make money while you sleep.
For instance, some publicly traded companies pay dividends to investors on a regular basis. Investing in these companies' shares can allow you to earn a passive income stream through dividends — just make sure to find companies that have the ability to make money through thick and thin.
Real estate is another popular option as well-chosen properties can provide investors with a steady stream of rental income.
Moreover, real estate is a well-known hedge against inflation. As the price of raw materials and labor goes up, new properties are more expensive to build. And that drives up the price of existing real estate.
Of course, while we all like the idea of collecting passive income, being a landlord does come with its hassles, like fixing leaky faucets and dealing with difficult tenants.
But these days, you don't need to be a landlord to start investing in real estate. There are plenty of real estate investment trusts (REITs) as well as crowdfunding platforms that can get you started on becoming a real estate mogul.
More: The best investment apps
Sponsored
Follow These Steps if you Want to Retire Early
Secure your financial future with a tailored plan to maximize investments, navigate taxes, and retire comfortably.
Zoe Financial is an online platform that can match you with a network of vetted fiduciary advisors who are evaluated based on their credentials, education, experience, and pricing. The best part? - there is no fee to find an advisor.