Imbalance between banks and working people
Credit card debt jumped by $45 billion to a record high of $1.03 trillion in the second quarter of 2023, according to the New York Fed's Quarterly Report on Household Debt and Credit, as Americans struggled to cope with inflation and the high cost of living.
The Federal Reserve's efforts to tame rampant inflation by hiking interest rates 11 times since March 2022 have only inflicted more pain on Americans by making it exponentially more expensive to borrow money via credit cards, mortgages and other personal loans.
Hawley believes those hikes have had an acutely negative impact on working-class Americans. The lower your income, the less you have to put toward paying down your debt — especially high-interest debt — and if you fall behind on payments, it can have a seriously negative impact on your credit score.
When announcing the new bill, Hawley's office called out the fact that when banks and lenders raise their interest rates they stand to make a profit, while "working people face higher financial burdens."
The news release highlighted how banking giants like J.P. Morgan Chase, Citigroup and Wells Fargo have beaten earnings expectations in the first half of this year, Much of this is thanks to higher interest payments on new loans, while the value of their longer-term debt has been driven down.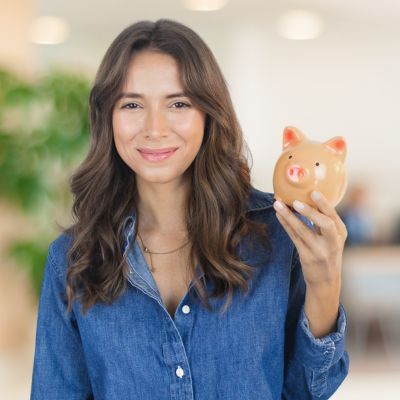 Don't let your money idle in low-interest accounts! Savvy savers are earning up to 10x more interest by keeping their hard-earned cash in a high-yield savings account. Find some of the best options here.
Get Started
The true cost of credit cards
Credit card companies charge people an annual percentage rate (APR) for borrowing money. Most cards have variable APRs that can go up or down according to specific benchmarks, such as the prime rate.
Carrying balances on your cards can get very costly in the long run, especially right now. The current average credit card APR is 24.37%, according to LendingTree data — the highest rate since the firm began tracking rates in 2019.
That average is significantly higher than Hawley's proposed 18%.
According to credit agency Transunion, the average credit card debt per consumer rose in Q2 to $5,947, the highest in the past 10 years.
If you don't keep up with your monthly payments, you could end up paying interest on your interest, and your balance can quickly spiral out of control, forcing you into delinquency or default.
According to the New York Fed, the rate of new credit card delinquencies hit 7.2% in the second quarter of 2023, passing pre-COVID levels and suggesting that Americans are seriously falling behind on their payments.
Dig yourself out of debt
If you have fallen into credit card debt, there are ways to dig yourself out.
First, call up your credit card issuer and ask them to lower the interest rate on your card. They may be willing to negotiate with you and grant you a lower APR to help you hit your payments, rather than risk you defaulting on the account and not paying a dime.
You can also apply for a balance transfer card, which allows you to transfer your current balances to a card with a 0% introductory APR period — giving you a period of time to get your finances in order without paying interest before the regular APR kicks in.
If you're juggling debt on multiple credit cards, you might want to consider a consolidation loan. You can roll several credit card balances into one lower-interest loan, which means you only have to worry about one payment and interest rate instead of co-ordinating multiple payments every month.
Finally, if it all feels like too much to handle, you can reach out to a trained credit counselor for help. They can offer advice on budgeting and dealing with housing expenses as well as paying down your debt.
Sponsored
Kiss Your Credit Card Debt Goodbye
Millions of Americans are struggling to crawl out of debt in the face of record-high interest rates. A personal loan offers lower interest rates and fixed payments, making it a smart choice to consolidate high-interest credit card debt. It helps save money, simplifies payments, and accelerates debt payoff. Credible is a free online service that shows you the best lending options to pay off your credit card debt fast — and save a ton in interest.