What is a balance transfer credit card? A balance transfer credit card is exactly what it sounds like. It's a credit card you can use to transfer the balance of your debt or debts.
These cards not only allow you to consolidate multiple debts into a single payment, but a 0% interest rate helps you get out of the clutches of debt faster.
So what's the catch?
Well, the 0% interest rate on these cards doesn't last forever. Many credit card issuers will offer an introductory 0% APR (annual percentage rate) but the key word here is introductory.
That rate generally expires after between 6 to 21 months.
Issuers also attach certain terms and conditions to these credit cards. For some cards, if you don't keep up with your minimum monthly payment, you may lose the APR even before the intro period ends.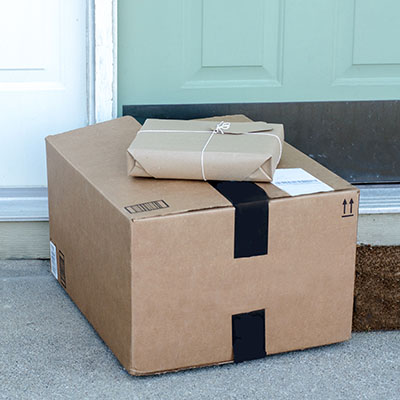 How does a balance transfer credit card work? Credit card companies reserve these balance transfer offers for new clients. All you'll have to do is apply. Some cards will even allow you to transfer your balance when you apply.
But after that introductory period, your APR will switch over to a regular rate.
Some cards will have higher interest rates than others. What you'll be charged varies from card to card.
Is transferring to another credit card worth it? When you're looking at your pile of debt, you may think every solution looks like a glass of water in the desert.
But balance transfer cards aren't a perfect solution for every borrower. Let's go over the pros and cons of this debt-management option.
Pros
The 0% APR is the most obvious plus with these cards.
You can get a break from interest and breaking your existing balance into equal, manageable installments is all some people need to get on top of their debt.
Cons
However, it's not an entirely risk-free option nor is it accessible to everyone.
First, you'll get a hard inquiry on your credit when you apply for one of these cards. That can lower your credit score, making other loan options difficult to obtain.
Also, when you read the fine print, you'll find that the 0% APR often comes with conditions: making late payments or exceeding your limit could result in losing the APR or facing other penalties.
You'll also want to complete the transfer within a set period of time. The terms of your card will outline how long you have, but generally expect to have to finish transferring all your debts within two months of opening the account.
Even a transfer the day after that period expires will result in having to pay interest on that new balance.
And some people may also find their debt amount exceeds the credit limits of what you're allowed to carry on one of these balance transfer cards.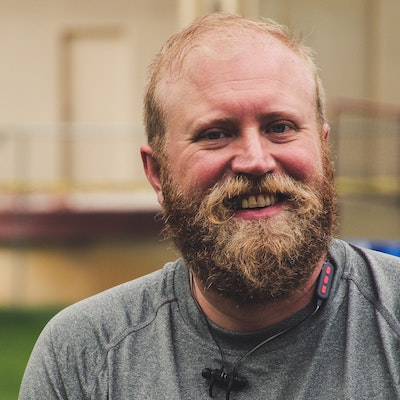 Sign up for Credit Sesame and see everything your credit score can do for you, find the best interest rates, and save more money at every step of the way.
Get Started—100% Free
How to transfer a credit card balance If, at this point in the story, you're thinking "I'm not even really sure what my credit card interest rate is," don't beat yourself up about it.
Shame and avoidance are major factors in perpetuating debt. So let's go through the six steps you can take to make the most of this debt-management solution.
With a little time and effort, you'll soon be debt-free.
Find a card that meets your needs
Now that you know where you stand currently, you should have a good idea of what kind of fee structure you need to get in front of your debt.
When you're ready to pick a card, you'll just have to ask yourself a few questions:
How long does the introductory rate last for? Try to find a card with an introductory period that will last long enough that you can reasonably repay most or all of your debt before it ends.

What's the regular interest rate? If you're not going to be able to repay your debt in the introductory period and the regular interest rate of this new card is as high or higher than your current rate, you'll be back in your current situation as soon as the intro period expires.

What's the balance transfer fee? You should expect most cards to have balance transfer fees, probably between 3% to 5%. Don't forget to factor that fee in when considering whether this new card will actually save you money.

Can you fit all your debt onto this new card? The idea here is to merge all your debts into a single low-interest payment. If you owe too much, that may not be possible and you'll find yourself making two payments (or more) still.

What's the minimum payment? Make sure you pick a card with a minimum payment you can reasonably afford. Otherwise, you could lose that sweet 0% APR and even damage your credit score.
Make sure your credit score is where you want it
Your credit score and credit report will be important factors credit card companies will consider when evaluating your application for one of these balance transfer cards.
Credit scores reflect a few different aspects of your credit usage, but payment history carries a lot of weight.
Your application for a balance transfer card may be rejected if the credit card company sees you have a rocky payment history or that you've previously filed for bankruptcy.
Before you apply, check your credit score. Credit Sesame offers free credit score checks. Knowing where you stand is essential in determining your next steps.
Is your number disappointing? That's OK; you don't have to just accept it. A credit repair loan through a company like Self Lender could help build up your payment history and quickly give your score a boost.
Read the fine print
Do your research.
You'll never be getting the full picture until you read all the tiny print and terms and conditions attached to these cards.
Make sure you watch for asterisks beside offers that sound amazing. Or even offers that simply sound a little too good to be true.
Read all the footnotes and caveats and make note of what's expected of you as the cardholder before you sign on the dotted line.
Apply
After you've done your research, if you know this is the right option for you, you've found the right card and already started to create a debt management plan for yourself, it's time to apply!
This part should be fairly easy on your end. Most credit card companies will allow you to apply for cards online.
And now you wait. If you have a good credit score or you've put some time into boosting it, you should be approved with no problem and be able to move on to the next step.
Complete the balance transfer process on time
When you hear back that your application has been approved, it's time to move your balances to your new card.
Your best approach is probably to call your new credit card issuer and request a balance transfer. You typically don't have to visit your bank or financial institution in person for this, it can usually be done over the phone or online.
You'll just give the new company your old account numbers and how much you'd like to transfer over to the new card.
But the transfer isn't usually instantaneous. Make sure you keep making your regular payments on your debts until you know the transfer has been finalized.
Eliminate your debt
This will feel so good. But remember, your debt repayment work has really only started with the balance transfer. Don't loosen the reins just yet.
Stick to your planned timeline and make your minimum (or maybe even more than the minimum) payments regularly.
Do your best to get your debt entirely settled before the introductory period ends.
And once you've cleared your card's balance, come up with a plan to keep yourself from ending up in this same situation again.
Once you're done making regular payments, you can consider diverting those funds to a high-interest savings account through a company like Betterment and make interest work in your favor this time around.
Make the math work in your favor If all the balance transfer credit cards you're finding have a transfer fee, you may try negotiating with your current credit card issuer instead.
For example, if you're considering a card with a 3% transfer fee, you might first want to approach your credit card company to ask for an interest rate reduction. If the company knows they may soon lose your business, it may be more willing to match — or beat — the interest reduction you'd get through a balance transfer.
What would that look like?
Let's say you're carrying $20,000 in debt at a 20% interest rate. A 3% transfer fee would cost you $600. But if you manage to negotiate a 5% interest rate reduction, you'll save $1,000 in interest charges over the year.
And you can instead apply that $1,000 directly to your card's balance.
There's no universal perfect solution to working your way out of debt, it's just a matter of making the most of the help that's out there. Or even creating your own solutions like trying to negotiate with your creditors.
Whatever helps you clear your debt in the most efficient way will be your perfect solution.
Sponsored
Here's how to save up to $700/year off your car insurance in minutes
When was the last time you compared car insurance rates? Chances are you're seriously overpaying with your current policy.
It's true. You could be paying way less for the same coverage. All you need to do is look for it.
And if you look through an online marketplace called SmartFinancial you could be getting rates as low as $22 a month — and saving yourself more than $700 a year.
It takes one minute to get quotes from multiple insurers, so you can see all the best rates side-by-side.
So if you haven't checked car insurance rates in a while, see how much you can save with a new policy.