What does APR stand for?
APR stands for "annual percentage rate." It is the total amount of fees associated with borrowing from your lender, expressed as a percentage.
While it does aim to be a fair representation of what it would cost you to borrow a certain amount of money for a certain term, it does not include things like penalties for late payments.
Streamline your debt repayment
Having a single loan to pay off makes it easier to manage your payments, and you can often get a better interest rate than what you might be paying on credit cards and car loans.
Fiona is an online marketplace offering personalized loan options based on your unique financial situation.
When you consolidate your debt with a personal loan through Fiona, you can roll your payments into one monthly installment. Find a lower interest rate and pay down your debt faster with Fiona today.
Find your rate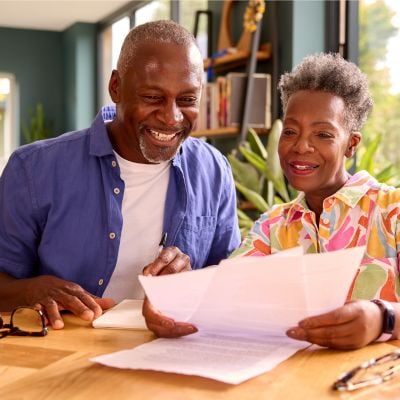 How does APR work?
With credit cards, your APR, very simply, is your interest rate: the percentage of your debt that you pay on an annual basis whenever you carry a balance from month to month.
But with other types of loans, APR is your yearly interest and more.
The rate rolls in other expenses to give you a more complete picture of what that credit is costing you.
For example, here's how APR works with mortgages, according to the U.S. Consumer Financial Protection Bureau: "In general, the APR reflects not only the interest rate but also any points, mortgage broker fees, and other charges that you pay to get the loan."
You can think of it as what you pay, each year, to be able to borrow the amount you do.
Because those other fees are baked in, a mortgage APR is typically higher than a mortgage interest rate.
A 30-year home loan might have an interest rate of 6.39% but an APR of 6.93%.
Whenever you comparison-shop for a mortgage, both the interest rate and the APR must appear as part of the loan estimates supplied by lenders. Later, you'll find both figures within your five-page mortgage closing disclosure form.
Personal loans are another type of loan with APRs that can include both interest and fees.
Why is APR so important?
APR is important, first of all, because it can help you compare lenders to find out which has the best loan for your particular situation. Keep in mind that lenders and dealers aren't required to offer the best rates possible, so you can save yourself some money by doing the research beforehand and negotiating your best possible interest rate.
While lenders and dealers aren't required to give you the best rates up front, you do have the "Truth and Lending Act" (TILA) on your side.
Legislated by the federal government, TILA aims to protect American consumers from unethical lending practices. If the lender is asked, they must disclose all costs and fees associated with a loan.
Stop overpaying for home insurance
Home insurance is an essential expense – one that can often be pricey. You can lower your monthly recurring expenses by finding a more economical alternative for home insurance.
SmartFinancial can help you do just that. SmartFinancial's online marketplace of vetted home insurance providers allows you to quickly shop around for rates from the country's top insurance companies, and ensure you're paying the lowest price possible for your home insurance.
Explore better rates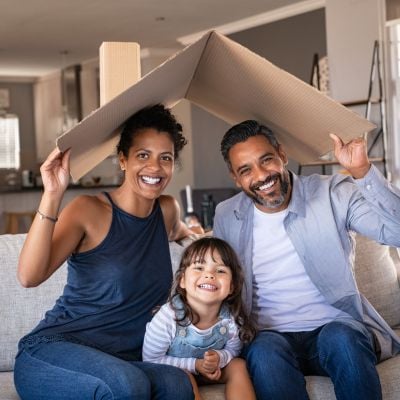 Different types of APR
An APR can be either fixed or variable.
A fixed APR is boring and predictable: the rate won't change but will hold steady during the life of your loan. But don't yawn, because the APR's reliability is good for budgeting.
A variable APR lives a little more dangerously. The rate is tied to a benchmark rate, like the prime rate, and the APR can slide up or down depending on how the other rate behaves.
While variable APRs tend to be lower than the fixed variety, a variable APR comes with the risk that your rate could rise — making your loan more expensive — later on.
APR vs. APY
APR is often confused with APY, which is a way of expressing the interest on savings and investments.
APY stands for "annual percentage yield." Similar to the way APR often reflects the interest and other borrowing costs, APY is the interest rate plus compounding.
That's the interest that's paid on your interest as it builds up.
Say you have a high-interest savings account with a balance of $100 at the beginning of the year. By year's end, the balance has increased to $270. That $170 is your APY (although it's typically expressed as a percentage).
As with APR, your APY will be higher than the basic interest rate.
Here's a very basic way of telling APR and APY apart: A low APR is terrific. A low APY — well, not so much.
APR vs. interest rate
Yes, APRs and interest rates refer to similar things, but they are not identical.
The Consumer Financial Protection Bureau points out this difference: while your interest rate is the cost you pay for borrowing your loan (most often expressed as a percentage), the APR is an umbrella holding all the different costs associated with your loan — the interest rates, points, broker fees and any other charges.
The very important numbers (VINs) for APRs
The most important number for APRs is your credit score. A higher credit score will help you negotiate a lower APR, for the simple reason that a high credit score means you're less of a lending risk.
A lower credit score doesn't necessarily mean that you won't get the loan you want, but there may be more fees associated with the borrowing, that you may or may not be able to bargain lower.
If you are shopping for a new credit card, according to the L.A. Times a good APR (and the current average rate for most major credit cards) is 16%.
If you have a good credit rating, you may be able to find a credit card with an APR of 12%.
According to Freddie Mac, as of the second week of May, the average interest rate for a 15-year fixed rate mortgage is 5.75%, and the average interest rate for a 30-year fixed rate mortgage is 6.35%.
This bodes well for the continued cooling off of the housing market.
Keeping in mind that the APR of a mortgage is typically slightly higher than the interest rate, mortgage APRs should be hovering between 6% and 8%.
Sponsored
Follow These Steps if you Want to Retire Early
Secure your financial future with a tailored plan to maximize investments, navigate taxes, and retire comfortably.
Zoe Financial is an online platform that can match you with a network of vetted fiduciary advisors who are evaluated based on their credentials, education, experience, and pricing. The best part? - there is no fee to find an advisor.