Buying in cash If they can afford it, some drivers opt to buy outright.
Buying in cash will save you money in the long run because you won't be paying interest on top of your monthly payment. And the car is yours, meaning you won't have to deal with restrictions that come with options like leasing
"If you plan to put tons of miles on your car, you're better off buying rather than leasing," says Consumer Reports money expert Octavio Blano in a video. "Most leasing plans have mileage limits of between 10,000 and 15,000 miles per year.
You may even be able to lock in a sweet deal on your purchase, as some sellers would prefer to have all the cash upfront rather than dealing with monthly payments.
However, if you're going to deplete all your savings to buy a car, you may be setting yourself up for issues in other financial areas. If you're hoping to lock down any other type of loan with super-low interest or refinance your mortgage at some point, emptying your bank account won't look great to potential lenders.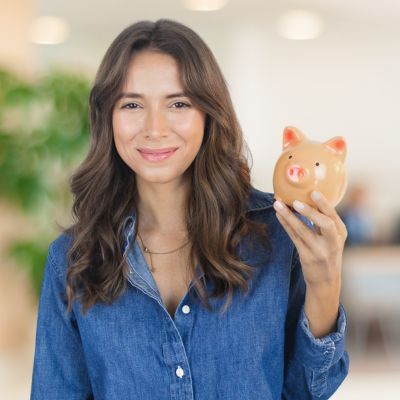 Don't let your money idle in low-interest accounts! Savvy savers are earning up to 10x more interest by keeping their hard-earned cash in a high-yield savings account. Find some of the best options here.
Get Started
Financing Most drivers can't afford to buy their vehicles outright. In fact, 85% choose to finance their vehicles, according to multiple sources.
With financing, you'll either take out a loan from the dealership or a third-party lender to pay off the purchase.
While you will pay a little extra for your car in the form of interest, auto loans have been getting cheaper throughout the pandemic. The average rate for a new vehicle loan dropped to 4.31% in the last quarter of 2020, down from 5.25% during the same period the year before, Experian found.
Not every lender will offer you the same rate, so make sure to shop around for the best deal on a loan to get a better idea of what you can really afford.
Leasing With a lease, you'll sign a contract with another party — usually a car dealership — to use a vehicle for a set period of time in exchange for monthly payments. When the term is up, you can either return the car or buy it off the dealership.
Your monthly payments are generally lower with a lease because you're only paying for the depreciation of the vehicle during your term, which makes driving a new model or higher-end car within reach for the average consumer.
"Leasing is great if you want to be on the cutting edge of technology, with the latest safety features and infotainment systems," says Consumer Reports' Blano.
Leases also come with warranties so any repairs or breakdowns are usually covered by the dealership. You will have to pony up for regular maintenance such as oil changes and tire rotation and auto insurance.
But if your goal is to buy the car in the end, this isn't the most cost-effective way to do that. Blano says you can get stuck in "an endless cycle of payments."
You'll also generally have to stick within strict mileage restrictions, and going over will cost you extra for each mile.
Finally, leases are notoriously tough to get out of. If you can't find a lease takeover program, you could have to pay a lease termination fee, which is usually the difference between the remaining balance you owe and the car's current value. You could also be charged vehicle disposal and transfer fees along with taxes on the transaction.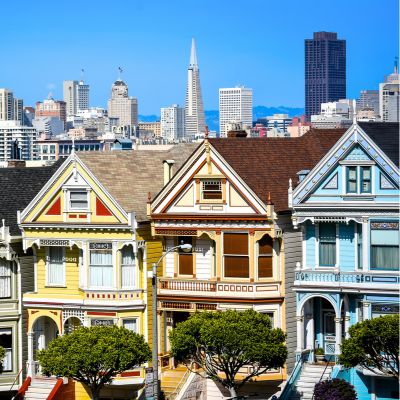 Believe it or not, you don't need millions, or even hundreds of thousands to invest in real estate. Arrived is an online platform where you can invest in shares of rental homes and vacation rentals without the headaches of being a landlord.
Learn More
Buying used Yes, nothing compares to that new car smell, but the second you drive your car off the lot, its value drops. According to multiple experts, a new car will lose 60% to 70% of its value over the first four years.
Even though used car prices spiked 11% in 2020, according to Edmunds data, buying a used car is still going to be the cheaper option.
While you might not relish the idea of going from dealership to dealership to find a car in good condition at a fair price — especially during the pandemic — you can handle the whole buying process from home.
An online retailer allows you to compare thousands of cars of all makes and models to find your perfect fit.
"You can get everything from a Honda Civic to a Tesla if you would like. There really is an option for every car buyer," says Amy O'Hara, with online used auto retailer Carvana.
One downside to buying used, especially from a private seller on sites like Craigslist, can be reliability and condition. You'll want to make sure you buy from a company that thoroughly inspects its vehicles and has a return policy in place.
Sponsored
Kiss Your Credit Card Debt Goodbye
Millions of Americans are struggling to crawl out of debt in the face of record-high interest rates. A personal loan offers lower interest rates and fixed payments, making it a smart choice to consolidate high-interest credit card debt. It helps save money, simplifies payments, and accelerates debt payoff. Credible is a free online service that shows you the best lending options to pay off your credit card debt fast — and save a ton in interest.