What goes into the cost to install central air?
Installing a new central air system in your house will cost more than just the price of a new unit. You'll need an assessment before you can get started, to factor in labor costs and any repairs or updates you'll need done as well.
Pre-installation assessment Before you do anything, you'll want to bring in a heating, venting and air conditioning (HVAC) professional to assess your needs. They'll do a Manual J load calculation, which is the recommended protocol in the US to determine a home's heating and cooling needs.
They may also do an energy audit of your home and identify air leaks or other issues that could impact the efficiency of your heating and cooling systems.
This could cost you a few hundred dollars, so it's worth looking into whether your utility company offers rebates or discounts.
Required ductwork and design needs
The next thing your contractor will do is check your ductwork. They'll need to ensure your current system can support central air.
Sometimes existing ducts aren't set up to handle the airflow or refrigerant lines of modern air conditioners, especially in older homes.
Having to upgrade or install newer ducts can certainly add to the cost of installing your central air system, but ideally, it will reduce your energy bills in the long run.
The central air conditioning system When you're picking a unit, there are a few different options to choose from, based on your budget and your cooling needs.
An air conditioner's capacity to cool is either measured in tons or SEERs. SEER stands for Seasonal Energy Efficiency Ratio. These HVAC systems can be more expensive, but the higher your SEER rating, the more energy efficient your system will be.
The average costs of all the different units (with installation included) varies significantly:
3-ton: $3,800.
4-ton: $4,200.
14 SEER: Between $3,000 and $6,000.
16 SEER: Between $3,700 and $9,000.
Bigger isn't always better. Don't pick a system with more power if it's not necessary for your space. And keep in mind that if you have duct issues you don't resolve, a higher SEER rating or more tons may end up being a waste of power or efficiency anyway.
Installation and labor costs
When you're looking for a contractor to install your central air unit, you'll probably find that the installation and labor costs vary greatly from vendor to vendor.
But when it comes to HVAC systems, you don't want to cheap out on installation.
According to the Environmental Protection Agency (EPA), improperly installing an HVAC unit reduces its efficiency by 30%.
That's why it's important to verify your contractor's qualifications. When you're looking for a contractor, ask friends for referrals, browse a company's online reviews and compare a few different companies. You can also do a search for contractors on the Air Conditioning Contractors of America's website.
And don't be afraid to ask your contractor plenty of questions about their qualifications and standards.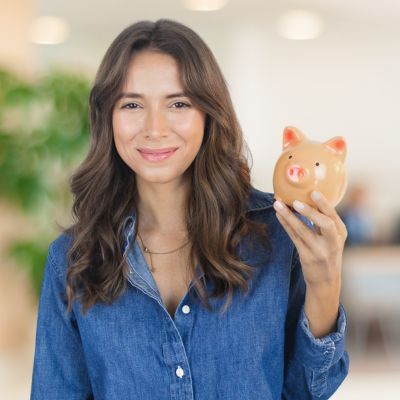 Don't let your money idle in low-interest accounts! Savvy savers are earning up to 10x more interest by keeping their hard-earned cash in a high-yield savings account. Find some of the best options here.
Get Started
How much is central air versus other types?
If the price of a central air system seems a little steep, or you just want to explore some other options before you decide, there are some great alternatives out there.
Window unit This is the least expensive option. Generally, they range between $150 to $500 to install. It's also a project most people could undertake themselves.
However, the cooling effects of a window unit tend to be limited to the room where you install it. This is a good option if you just need to cool your bedroom at night, or control the temperature of a specific room.
Split air-conditioning system
Excluding labor costs, a split system will probably cost you somewhere between $1,400 to $1,700.
There are three main components of a split system: a condensing unit, an evaporator coil and an air handler. The condensing unit, which looks like a big metal box with a fan in it, goes outside, while the evaporator coil and air handler will be placed inside.
This system is an affordable option when you already have a furnace in the home. Most people find them quiet, efficient and reasonably affordable.
Packaged central air system Packaged central air systems use a home's duct system, along with a heating system to cool the whole house. It runs similarly to a split system, but all the components are contained in a single box outside.
This system is much less common in residential homes. Usually, you'd go with this option only if a split system doesn't make sense for your space.
They are also much more expensive, costing somewhere between $1,800 and $3,000 just for the unit.
Heat pump
If you already have a gas furnace and live in a mild climate, this is a great option. Heat pumps act as both an air conditioner and a furnace, collecting hot air from your home and dumping it outside in the summer and vice versa in the winter.
These units can cost around $3,200 to $3,700.
How to save money on central air conditioner costs Even after exploring your alternative options, the price of cooling your home might still seem a little expensive.
But we've got a few tips up our sleeve to help you make it more affordable.
1. Assess your needs
Different homes in different areas of the country and even simply different households don't all have the same cooling needs.
How many people you live with, how big your home is, what climate you live in, how much time you spend at home: these factors will all inform what system makes the most sense for your home.
If your needs are simple and minimal, a window unit or a ductless mini-split system may do the trick to cool the air in smaller areas of your home as needed.
2. Install it at the right time If you plan ahead, you might get a deal on your system and labor costs. HVAC contractors are always busiest during the hottest and coldest months of the year, dealing with emergent installations and repairs.
Knowing you need this work done, if you schedule your installation for the spring or fall, you may save a little and even get a speedier turnaround time.
3. Look for rebates and tax credits
Both local governments, utility companies and manufacturers will often try to incentivize consumers to choose energy-efficient appliances through offering rebates or other financial incentives.
Before you get your project going, look around to see if there are any promotions in your area or through certain manufacturers to help cut your costs.
4. Look at Seasonal Energy Efficiency Ratio (SEER) systems SEER systems may cost a little more upfront, but an energy efficient air conditioning system will save you more in the long run.
Just make sure when you're having your system installed that it's done properly and that the contractors checks for leaks or issues that can reduce the system's efficiency.
5. Look at Energy Star-rated systems
ENERGY STAR is a rating system for energy efficient products that's backed by the government. The EPA certifies all ENERGY STAR products to ensure they both save consumers money and protect the planet.
The organization has a rebate finder on its website to help you find deals on ENERGY STAR-rated products.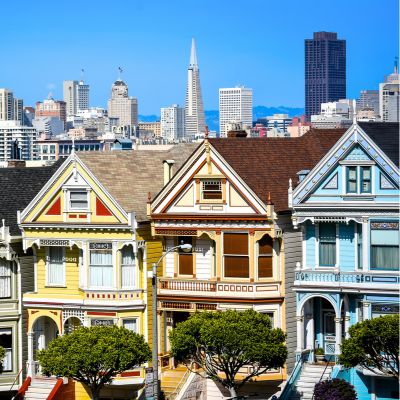 Believe it or not, you don't need millions, or even hundreds of thousands to invest in real estate. Arrived is an online platform where you can invest in shares of rental homes and vacation rentals without the headaches of being a landlord.
Learn More
How to fund a central air installation Are you experiencing a little sticker shock at the price of installing a central air system? That's OK, most people don't have thousands of dollars sitting around for home improvement projects.
Don't just whip out your credit card — you have a few options if your bank balance can't cover it.
Home equity loans
While you've been paying your mortgage every month, you've been slowly building up equity in your home.
Once you've met a certain threshold of equity, your lender will allow you to take out a loan against it.
Also known as a "second mortgage," with a home equity loan, you'll get one lump sum payment, which you'll be expected to pay back over time at a fixed interest rate. It's structured as an amortizing loan, which means you make equal payments over a set period of time.
Home equity lines of credit A home equity line of credit HELOC is another option to access cash from your home equity.
Unlike a home equity loan, HELOCs are not doled out in single lump sums. Instead, a HELOC is a revolving loan, kind of like a credit card. You'll have a "draw period", usually between five or 10 years, where you can withdraw any amount within your limit at any time.
Your balance will fluctuate as you borrow and your available credit will be replenished when you make payments. You'll only have to pay the interest during the draw period.
Once your draw period is done, you'll have to begin repaying the loan's principal amount.
Unsecured loans
The downside to home equity loans or lines of credit is that you are putting your home up as collateral. If you ever stop making your payments, you could lose your home.
Putting up an asset as collateral on a loan makes it a secured loan.
Unsecured loans are simply loans where you don't offer collateral. Credit cards are unsecured loans, but so are personal and student loans.
You'll face a higher interest rate with an unsecured loan, but if you don't want to risk your home, or you plan to pay off the balance quickly, this is a great option.
Sponsored
Kiss Your Credit Card Debt Goodbye
Millions of Americans are struggling to crawl out of debt in the face of record-high interest rates. A personal loan offers lower interest rates and fixed payments, making it a smart choice to consolidate high-interest credit card debt. It helps save money, simplifies payments, and accelerates debt payoff. Credible is a free online service that shows you the best lending options to pay off your credit card debt fast — and save a ton in interest.