Higher taxes
Though Buhl didn't explicitly touch on Danish taxes in her video, many of the comments did. Some scoffed at the 35.5% average tax rate, the 21st highest amongst countries included in the Organization for Economic Co-operation and Development (OECD). But others disagree.
"[Y]ou pay a lot of tax but you get so much back through services," one commenter says.
It's true that Danes receive a lot of social benefits because of the high taxes, as the government website proudly announces. Residents have free health care that's untethered to employment and fully funded school from pre-K to university.
In contrast, Americans pay 30.5% in taxes, the 29th lowest tax rate amongst OECD countries. That may be a better rate, but that 5% decrease means Americans have to pay much more out of pocket.
Because health care is largely tied to employment, about half of Americans struggle to afford this cost, according to health policy research group KFF. Public schools may be free, but nearly half of parents' faith fell in public schools after the pandemic, education publication The 74 discovered. And university and college tuition is so outrageous that about 1-in-5 Americans have are left with student loans, according to The Washington Post.
More: Pay less on your taxes. File with the best tax software
Kiss Your Credit Card Debt Goodbye
Having a single loan to pay off makes it easier to manage your payments, and you can often get a better interest rate than what you might be paying on credit cards and car loans.
Fiona is an online marketplace offering personalized loan options based on your unique financial situation.
When you consolidate your debt with a personal loan, you can roll your payments into one monthly installment. Find a lower interest rate and pay down your debt faster today.
Get Started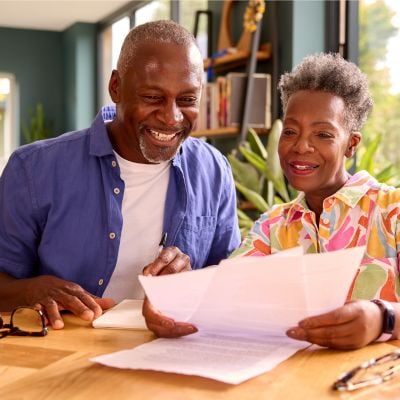 Higher cost of living
The upfront costs of getting an apartment in Copenhagen were quite a shock for Buhl. Danish apartments don't often come with light fixtures or appliances included.
Though one light fixture may not seem like a big deal, things like furniture and household items are much more expensive in Denmark than America. Copenhagen is the ninth most expensive city in the world, according to Mercer's 2023 Cost of Living City Ranking. By comparison, Buhl's former home of Dallas is in 53rd place.
So in the short-term, Buhl definitely lost money. But long-term, she says that many people in Copenhagen end up staying in the same apartment for a long time. Plus, Denmark has rent control laws (Texas doesn't), so even if she spends more money on food, she's able to offset that cost when it comes to the huge expense of housing.
Life satisfaction
One thing that Buhl kept mentioning in her video was how much more relaxed she felt in Copenhagen than Dallas. She says that Danes tend to prioritize life over work, so she can spend less time at work, feeling less stressed and spend more time with her family.
It's not just Buhl who's feeling relaxed: Denmark consistently ranks as one the top five happiest countries in the world, according to the World Happiness Report. The U.S. clocks in at 15th place this year, having never hit the top 10 since the report was created in 2011. The big things that Buhl mentioned — social assistance, freedom to make choices — are a big reason Denmark ranks high and the U.S. ranks lower.
But you don't necessarily have to move to Denmark to improve your personal satisfaction. With all the tax savings you see in the U.S., why not impose your own "Danish tax" by setting aside an extra 5% of your income to help offset those higher expenses for education, health care and child care.
You could even free up more of your income to set aside (and to grow) by ensuring you're only paying taxes on what you owe, maximizing tax credits or by claiming uncashed refunds from previous years.
Sponsored
Follow These Steps if you Want to Retire Early
Secure your financial future with a tailored plan to maximize investments, navigate taxes, and retire comfortably.
Zoe Financial is an online platform that can match you with a network of vetted fiduciary advisors who are evaluated based on their credentials, education, experience, and pricing. The best part? - there is no fee to find an advisor.