Use mini budgets to curb spending
There are many big (and little) expenses that contribute to the cost of a wedding, so create mini budgets for each category to keep you on track:
Venue and catering
Photography and videography
Stationery and invitations
Wedding attire
Decor
Hair and makeup
Music
Cake
Transportation
Favors or gifts for the guests
There could be other categories you want to allocate funds for, as well, like the officiant, wedding planner, wedding license, rings and honeymoon.
"I always maintain if you're on a small budget, never try to spread it too thin over all areas. It is better to focus on one or two areas," Lemke advises.
"Don't have a wedding cake, don't have printed invitations. Get rid of those, but have really, really good food."
She adds that there may be cultural aspects to consider in a wedding budget, as well.
"If we're coming from a South Asian tradition and we need to have three days of celebrations — well, sometimes they're just as elaborate as the wedding. So that budget needs to be accounted for really early on."
More: Quirky wedding ideas for unconventional couples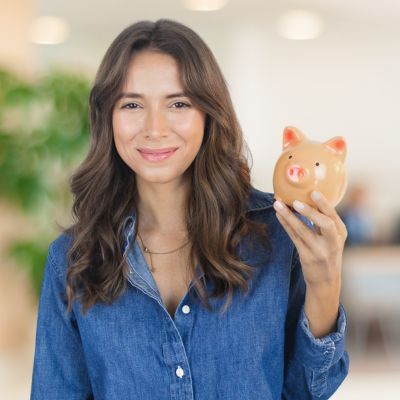 Don't let your money idle in low-interest accounts! Savvy savers are earning up to 10x more interest by keeping their hard-earned cash in a high-yield savings account. Find some of the best options here.
Get Started
Keep your guest list small
"One of the things we learned over COVID-19 is quality over quantity," says Jackie Porter, a certified financial planner in Mississauga, Canada.
"Do we need the drunk uncle, or can we skip him? Especially if he's going to make some inappropriate speech nobody wants to hear."
Having a smaller guest list and reducing your per-plate cost also leaves you more wiggle room in your budget for other things.
"If you only have $10,000 to spend, but you still want to put on a beautiful dress and have beautiful pictures, then you can do that. You just can't have a raging dance party," says Lemke.
She adds that a couple can use the cash they've saved for a large wedding to go toward a down payment on a house instead.
"I think you have to really put it in perspective, especially when you're dealing with larger numbers — would you actually give this person $500 or $1,000? … You're the one who's gifting them the party."
Trim the fat where you can
You don't necessarily have to pop into David's Bridal and spend thousands of dollars on a wedding dress for one day.
"If a man buys himself a beautiful suit, he is going to wear it over and over again," Lemke points out. "The woman is never going to wear her dress again … Mine is sitting in a bag in the basement."
Lemke suggests renting your wedding attire instead, while Porter recommends looking for discounted dresses or buying them secondhand.
Location and time matters when you're planning a wedding, as well.
Getting hitched in Columbus, Ohio cost an average of $23,500 before the pandemic, while couples typically cough up $83,000 for a Manhattan wedding.
Peak wedding season typically lasts between May to October, due to the more temperate weather, and The Knot says October is anticipated to be the most sought-after month in 2022. Holidays like Christmas and Valentine's Day can be popular as well, Lemke says, so avoid these dates to save on costs.
Lemke advises picking a weekday for a daytime wedding and serving lunch instead of dinner: "7:00 a.m. until 3 or 4 in the afternoon, you have a really good run, you usually have good weather, and you can probably get into any venue that you want."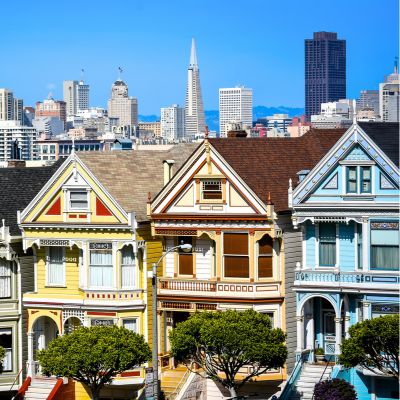 Believe it or not, you don't need millions, or even hundreds of thousands to invest in real estate. Arrived is an online platform where you can invest in shares of rental homes and vacation rentals without the headaches of being a landlord.
Learn More
Prepare for unexpected expenses
"I think what my rule of thumb is, with people who are planning for weddings, is similar to a renovation. Add 20%, so you have an extra cushion for things that might come up, or even saving for a house," says Porter.
Lemke agrees that it's important to be prepared for surprises and set aside a "slush fund." She says COVID-19 forced many couples to postpone and then replan their weddings.
"Getting married two years later than planned in a highly inflationary situation has blown up more than one budget," she says.
Lemke suggests keeping $500 to $1,000 aside for every $10,000 of a planned budget.
"So a $50K starting budget should have $2,500 to $5,000 in reserve as a contingency."
More: Get the best rate on a savings account
Don't go it alone
Porter recommends that couples ready to get married should hire a financial planner first, but not just for the nuptials.
"What's the couple's one-year plan, their three-year plan, their five-year plan? And then factor in the plan for the wedding," Porter says.
There are financial benefits to hiring a wedding planner, too. They have plenty of resources and may know where to find quality vendors for lower budgets and how to avoid making costly errors, like overbooking photo or video hours, explains Lemke.
"Sometimes when people are overwhelmed, either they do nothing, or they just say yes to a lot of things," adds Porter.
Some wedding planners offer package pricing, while others come with an hourly fee. Just make sure to do your research first. Wedding planning is an unregulated profession, but Lemke says finding someone with years of experience is vital.
"If you're on a really tight budget, and you don't have money to hire someone who's got a lot of experience for the whole event, call someone with experience and hire them for just a few hours to pick their brain," she advises.
Keep it about you and your partner
"It really is about picking and choosing what is the most important thing for you," says Lemke.
Porter says to avoid checking your Instagram or Pinterest too often. You don't need to include the big band or expensive flowers just because other people do.
"Practice good social media hygiene as you're getting married, because I think it can often confuse you about what your priorities are."
She also emphasizes the importance of not compromising your financial future as a couple over the perfect wedding, so have that conversation with your partner early on.
Porter brings up an example of one of her clients, who had a "Big Fat Greek Wedding" to please the family. The couple were also weighing the pros and cons of buying a house as opposed to having a honeymoon. In the end, the couple talked it through and avoided the big honeymoon right after the wedding.
"They did want to get married to each other. They wanted to start a life together. They wanted to own a home together," she says. "And then the following year — because, again, you have the rest of your life together — they went away on a beautiful vacation."
Sponsored
Kiss Your Credit Card Debt Goodbye
Millions of Americans are struggling to crawl out of debt in the face of record-high interest rates. A personal loan offers lower interest rates and fixed payments, making it a smart choice to consolidate high-interest credit card debt. It helps save money, simplifies payments, and accelerates debt payoff. Credible is a free online service that shows you the best lending options to pay off your credit card debt fast — and save a ton in interest.