1. Every Dollar
Made by the famous finance expert, Dave Ramsey, Every Dollar is a way of budgeting your money with his envelope method, only in a digital form.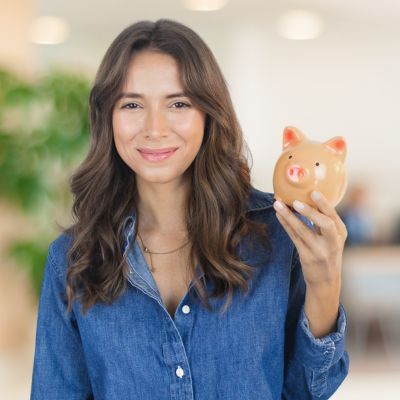 Don't let your money idle in low-interest accounts! Savvy savers are earning up to 10x more interest by keeping their hard-earned cash in a high-yield savings account. Find some of the best options here.
Get Started
2. Student Loan Hero
For Millennials, paying off their student loans is something on most of our minds. Student Loan Hero is designed to help you figure out how to pay off your loans faster. It also brings you offers for consolidating your loans to lower your monthly payments.
3. Acorns
Acorns takes the extra change left over from purchases made on your debit card, and puts it into a savings account. It's sort of like putting your spare change in a mason jar. This is an easy way to save, without even really thinking about it.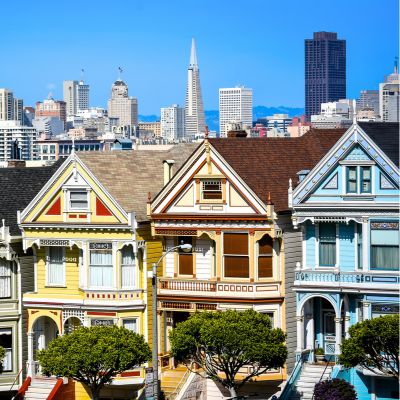 Believe it or not, you don't need millions, or even hundreds of thousands to invest in real estate. Arrived is an online platform where you can invest in shares of rental homes and vacation rentals without the headaches of being a landlord.
Learn More
4. Mint
Mint syncs with all of your accounts, and you can mark your transactions for "groceries, entertainment", etc. This helps you see exactly how much money you are spending on each category month-to-month.
5. Quickbooks Self Employed
I have personally been using Quickbooks Self Employed for about a year now, and it has alleviated all of my stress when it comes to doing taxes. You can track your business expenses and the miles you drove for work. It calculates exactly how much you owe for quarterly taxes, and syncs directly to
6. Credit Sesame
Credit Sesame gives you a free credit score, as well as a grand total of all of your debt. They give you personalized advice on how to improve your score, depending on your situation. Loan providers partner with Credit Sesame in order to help them earn income for all of their free advice, but be careful, because they are usually offering at high interest rates.
7. You Need a Budget
The You Need a Budget app syncs with your bank accounts to help you budget your money, as well as save for future goals. It will tell your your average spending, as well as giving an estimate of how long it will take you to get out of debt.
8. Wally
The Wally app is free, and it helps you track your spending and create a weekly to monthly budget. It includes what you've spent each day of the week, and what sort of items you were purchasing. Once you see your spending laid out on this app, you can make better decisions with your money.
9. Betterment
If you ever wanted to get into investing in the stock market, but you don't have a lot of money and time to research, Betterment might be for you. They use "robo-investor" technology alongside dividing your savings into various goals. This not only helps you save, but you have the potential to earn money on these investments.
10. WealthSimple
If you are new to diversifying your investment portfolio, you can use WealthSimple to make intelligent decisions on your behalf, and invest your money in low-cost index funds. There's a growing school of thought among finance professionals that index funds are lower risk and perform better than brokers picking individual stocks.
Sponsored
Kiss Your Credit Card Debt Goodbye
Millions of Americans are struggling to crawl out of debt in the face of record-high interest rates. A personal loan offers lower interest rates and fixed payments, making it a smart choice to consolidate high-interest credit card debt. It helps save money, simplifies payments, and accelerates debt payoff. Credible is a free online service that shows you the best lending options to pay off your credit card debt fast — and save a ton in interest.