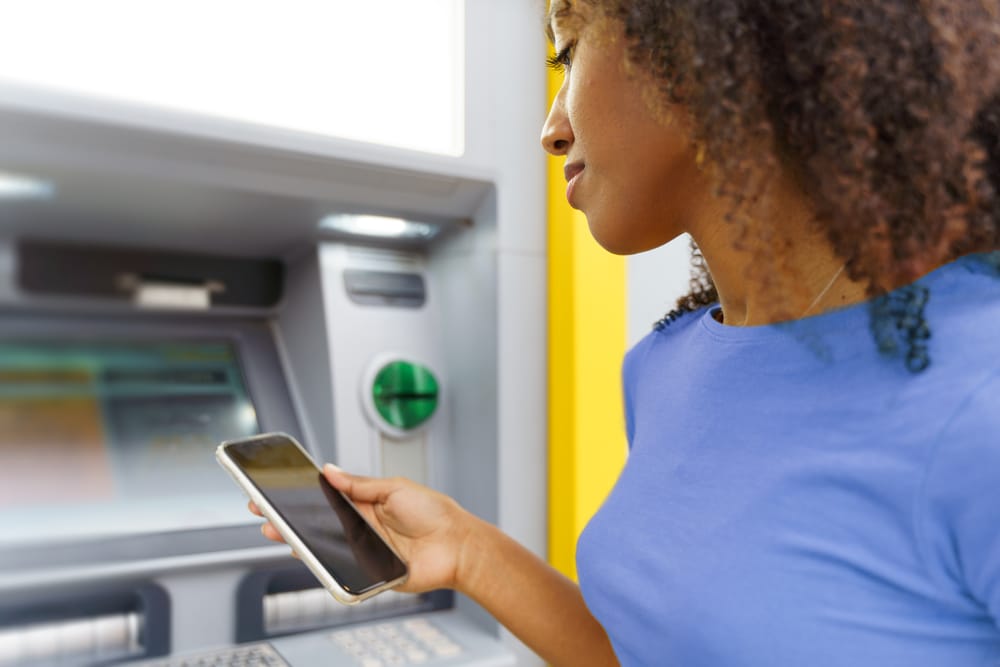 Empower online banking review
tommaso79 / Shutterstock
🗓️
Updated: July 26, 2023
We adhere to strict standards of editorial integrity to help you make decisions with confidence. Please be aware that some (or all) products and services linked in this article are from our sponsors.
We adhere to strict standards of editorial integrity to help you make decisions with confidence. Please be aware that some (or all) products and services linked in this article are from our sponsors.
When it comes to managing your money, it helps to have a complete banking experience that includes tools to help you manage your budget, as well as save and earn interest. If you're looking for an app that can help you make the most of your money and work toward your financial goals, Empower could be a good choice.
This Empower review will help you decide if this is the right money management app for you.
What is Empower?
Empower offers banking services through a mobile app. There are no physical branches, and it's possible to manage your money entirely on the go. Additionally, the Visa debit card associated with Empower will enable you to make purchases and access your money, even though there aren't any brick-and-mortar branches.
Besides providing banking services like checking and savings products, Empower offers an array of budget tools. Empower deposits are FDIC insured up to $250,000 through nbkc bank.*
Empower features
| Offerings | Features |
| --- | --- |
| Accounts | Savings, Checking |
| Access | iPhone App, Android App |
| Amount of Branches | 0 |
| ATM Reimbursement | ❌ |
| Online Deposits | ❌ |
| FDIC Insurance | ✅ |
| Customer Service | Through the app or website or by email |
With Empower, you can access banking products and services, as well as additional tools designed to help you manage your money.
Cash advance¹
If you need a little bit of extra cash on short notice, you can get up to $100¹ for emergencies. This cash advance has no interest, no late fees, and no credit check. You pay it back when you receive your next paycheck. Delivery is also instant, which is important if you need money in a pinch.Just keep in mind that eligibility requirements apply.
Empower Thrive
One Empower feature that's coming in the future (their website notes the "second half of 2023") is Empower Thrive, an even better line of credit offering that can help you build your credit score over time.
This feature will let you start with a $200 line of credit and grow up to $1,000 with every payment. You also get a 0% APR if you pay on-time. However, late payments have a steep 35.99% APR.
Empower card
With Empower you can earn money back on everyday purchases that you already make. You can get up to 10%² cashback when you use your Empower card at qualifying merchants.
Plus, you get free access to over 37,000 ATMs across the U.S. You can also use your Empower card with your digital wallet, such as Apple Pay, Samsung Pay, and Google Pay. Best of all there are no overdraft fees, no minimum balance, and no insufficient funds fees. You can also get paid up to two days faster with early paycheck deposits.
AutoSave
With AutoSave, you can set up a plan to help you save for your financial goals — automatically. Create a weekly savings target and Empower will analyze your income and figure out how much to take out and when to take it. Plus, AutoSave funds are FDIC insured through nbkc bank up to $250,000.*
Budget tracking
Customize your budget tracking by choosing your categories based on your lifestyle. You can see what's going on in real-time and stay on top of your situation. This includes monthly reports that help you visualize what's happening with your money.
Interest checking
Empower includes a checking product that pays interest. While the APY can change at any time, this is a nice touch, as many checking accounts at traditional banks pay either no APY or a very low one.
Smart recommendations
In addition to providing different banking products, Empower offers smart recommendations designed to help you save more and better manage your money. These tips are personalized and can help you figure out how to work toward your goals in a way that is best suited to your style and needs.
Get started with Empower
Empower banking fees
Empower is free for the first 14 days. After that, it charges $8 per month. This gives you access to all the money management features, including the budgeting features and automated savings. You also pay 1% in foreign transaction fees.
With Empower, there are no overdraft fees and no insufficient fund fees.
There aren't any account minimums.
You also receive a competitive APY regardless of your account balance. Some banks won't pay a higher APY unless you meet minimum balance requirements.
How to sign up with Empower app
Getting the app is fairly straightforward. Go to the website and enter your mobile number. You'll be sent an invitation, and you can download the Android or iOS app to your mobile device. Once you have the app, you can set up your account. It's fairly straightforward. But as with any financial account, you must supply the following information:
Social Security number
Birthdate
U.S. mailing address
You also need to provide information for funding the account, usually a transfer from an external account.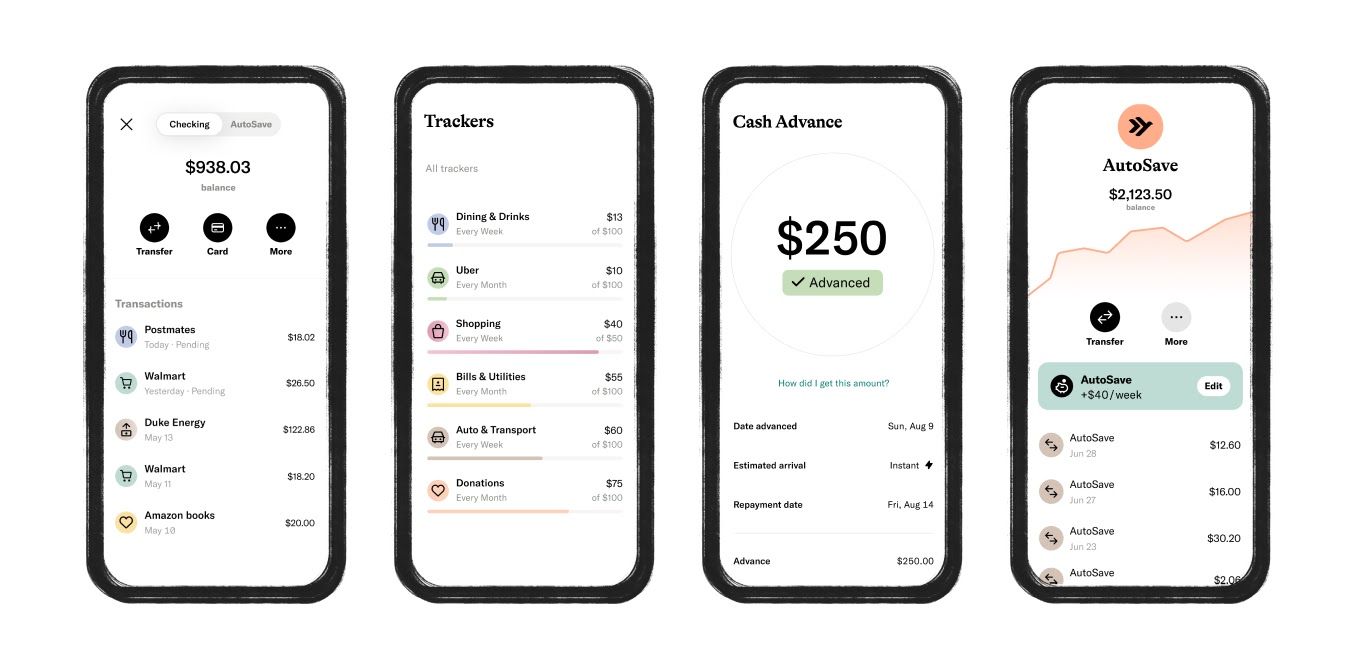 Empower customer service
In general, you can access customer service by submitting a request through the support section of the Empower website or by getting help through the app. You can also send an email. When it comes to security, Empower uses bank-level security features to protect your data, including 256-bit SSL end-to-end encryption.
Sign up with Empower
Empower app alternatives
There is no shortage of fintech apps designed to help you manage your money.
If you're mostly interested in budget tracking, YNAB is one of the most popular alternatives. However, YNAB doesn't allow you to manage your money, nor can you use Mint to open financial accounts that help you save and spend.
Apps like Empower allow you to get a more holistic view of your money by putting all of your accounts in one place, including your investment accounts. Try Empower for Free.
Some investment apps also provide banking products. For example, robo-advisors like Betterment offers both savings and checking products , as well as the ability to set up automatic savings and monitor external accounts to see budgeting categories. It's even possible to talk to financial planners with Betterment. However, speaking one on one with a planner through Betterment costs significantly more. If you're hoping to integrate investing in your long-term financial planning, there are other options.
And remember: you can always turn to options like high-yield savings accounts is you're looking for somewhere to park your extra cash. And options like Aspiration also let you get paid up to two days early which can help if you're in a bind.
Empower online banking pros and cons
Pros
Free 14-day trial
Cash advance and early payroll features
Earn up to 10% cash back
Lets you link to your external bank accounts very easily
Cons
An $8 monthly fee is a bit expensive
You can't deposit checks or cash
Who is it for?
Empower is best for those interested in some basic banking products with a focus on getting their budget on track.
For those who are trying to figure out how to spend less and save more and to start bringing their financial situation in line with their values, Empower can be a cost-efficient way to get help. Empower can help you:
Lower your expenses by tracking your spending and seeing where you can make cuts and,
Put the extra money you save aside with the help of AutoSave.
It's an app aimed at helping people improve their habits with an integrated approach to meeting goals and developing better money management habits.
Final thoughts on banking with Empower
At $8 per month, Empower is a solid value for those looking to get help working toward their saving goals. Empower can help you take charge of your financial situation by identifying where you can cut back on spending, as well as helping you automatically save more.
Get the Empower app
Empower Disclosure - *Empower is a financial technology company, not a bank. Banking services provide by nbkc bank, Member FDIC.¹ Eligibility requirements apply.
² Early access to paycheck deposit funds depends on the timing of the employer's submission of deposits. Empower generally posts such deposits on the day they are received which may be up to 2 days earlier than the employer's scheduled payment date. Cashback deals on Empower Card purchases, including categories, merchants, and percentages, will vary and must be selected in the app. Cashback will be applied automatically when the final transaction posts, which may be up to a week after the qualifying purchase.