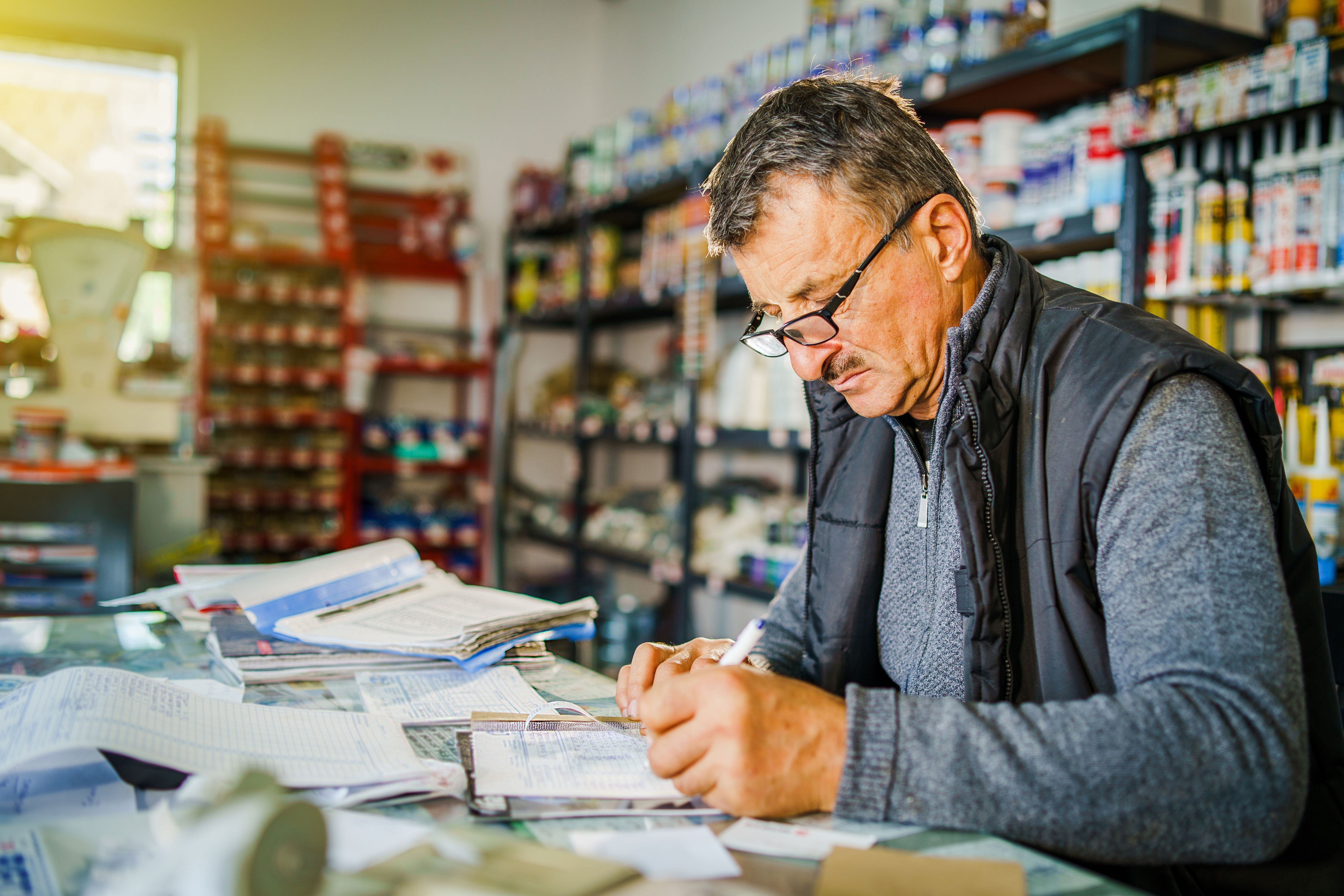 Wave Accounting review 2023 – A free accounting service
Miljan Zivkovic / Shutterstock
🗓️
Updated: July 27, 2023
We adhere to strict standards of editorial integrity to help you make decisions with confidence. Please be aware that some (or all) products and services linked in this article are from our sponsors.
We adhere to strict standards of editorial integrity to help you make decisions with confidence. Please be aware that some (or all) products and services linked in this article are from our sponsors.
Small business owners, freelancers, startups and other entrepreneurs absolutely need to track their financial performance, but doing so is easier said than done. The best options to track your business finances are online accounting software packages, and Wave is a member of that club.
I have had a Wave account since April 2013, when I signed up to track an online project with a joint partner. Since then, I've used it for some of my side-hustle businesses.
Headquartered in Toronto, Wave was founded in 2009 as an accounting app and has grown to include additional apps and features for invoicing, payments and payroll.
Wave's notable differentiator from other account apps, such as QuickBooks, Xero and FreshBooks, is that it is actually free to use.
Yes, that's right. Not "free" as in "free trial"; not "free" as in "free crippled features now but get everything when you pay." It is really free for its core accounting app.
However, after using it, you may decide it's worth going elsewhere and paying for a bit more. Let's dive into the features to see if Wave works for your business needs.
Wave Accounting features
Web Based, iPhone App, Android App
Free personal finance software: In addition to accounting tools for small businesses, Wave offers free personal finance software. This enables you to track your personal finances, create a budget and track your investments in real time.
Credit card processing: Wave offers this feature with competitive pricing (30¢ per transaction plus 2.9% of the transaction amount). It enables you to accept Visa, MasterCard, American Express and Discover cards. There are no minimum required receipts for the service.
FAQs and community support: Wave has an extensive FAQ page that will address most of the concerns and questions you have. There are also forums available at Wave's Community Space, where you can swap ideas with other users of the system.
No annual fee: Wave is a free service. But in exchange, you'll have to accept the existence of paid advertising that appears in the app. That's hardly an unbearable tradeoff if you're a small business looking to contain costs.
Security: Wave uses 256-bit encryption and stores your data on servers that are physically and electronically protected. App protocols are certified by TRUSTe.
PayPal integration: Wave can automatically import activity from your PayPal account into the app.
What is Wave?
Wave's flagship product is its free Wave Accounting online bookkeeping and account app. Wave keeps it to the basics and offers income and expense tracking, business reports, integrated invoicing (payments require a fee), receipt scanning and payroll. (Though part of the free app, payroll requires a fee.)
One useful feature for online and international businesses is its support of multiple currencies and international banks. It even supports VAT taxes, something most U.S.-focused accounting programs leave out.
How Wave works
At Wave's core is the account dashboard. Here you can get a quick glance at bank and credit account balances, a graph of your business income and expenses, a view into upcoming payables and receivables, along with past due bills and receivables, a high-level net income snapshot and a look at business expenses over the last month or year.
From the dashboard, you have a menu of additional views to manage your sales, purchases, accounting, banking and payroll, as well as to view reports. You can also access account and business settings and manage integrations with PayPal, Shoeboxed and Etsy, along with activating Wave Payments. These are the only integrations offered.
Sales
The Sales section helps you manage estimates and invoicing, recurring invoices, customers and customer statements, your products and services offered, and customer payments. The newest feature here is Checkout, currently in beta, which allows you to integrate a shopping cart solution on your website.
Purchases
The Purchases section is focused on your business expenses. Here you can manage bills, receipts and vendors. Features here are focused on creating and tracking bills and vendors.
Accounting
The meat of your Wave experience flows through the Accounting section. You can view transactions and your chart of accounts and add manual journal entries and set accounting starting balances here.
I expected more from the accounting section, as Wave is an accounting app first. But maybe this is because I used to be an actual accountant at a large business, so I expect more accounting-friendly features. For "regular" people, the rest of the app looks like accounting, but for me, the accounting features seem a bit light and lack some of the robustness and detail of competitors like QuickBooks and Xero.
Banking
The Banking section is a hub where you can digitally connect to your personal and business bank accounts. From here you can set the import status for each account and assign specific accounts as personal or for a business.
The Banking section also allows you to manage incoming payments processed by Wave into your bank and offers options to apply for a small business loan through a partnership with OnDeck.
Payroll
Payroll is integrated right into the dashboard and gives you options to run payroll, manage employees and time sheets, prepare payroll taxes and tax forms, and even pay your employees via direct deposit. While it is integrated into the free accounting section, Payroll does require a fee.
Reports
The Reports section gives business owners quick access to financial, tax, customer, vendor and accounting reports from one primary reporting hub. Reports are nicely designed, easy to use and offer export in PDF, CSV and Excel formats.
Wave invoicing, payments and payroll features: Sort of separate
The Wave website markets invoicing, payments and payroll as separate features, but in reality, they are all integrated into the core Wave accounting platform. You can use one without the other.
This integrated-but-marketed-separately approach is a bit confusing. But ultimately, users should be able to navigate it without too much trouble. Just be aware going in that everything stems from the core of Wave Accounting. If you do not plan to use Wave for accounting, using it for invoicing, payroll or payments doesn't make much sense.
Wave pricing
Wave is priced by product, but you need to sign up for the core accounting product, which is free, to get access to everything else. Invoicing is free, but accepting payments requires a fee. Similarly, payroll requires a fee.
The fees are not unreasonable for what you get. To reiterate, the core accounting software is free to use and includes invoicing and receipt scanning. Some other services offer invoicing and receipt scanning as standalone products for a fee, which does make Wave valuable even without any of its fee-based parts.
Credit card processing costs run in line with most competing products, with a transaction fee of 2.9% plus 30¢. Bank processing is 1% of each transaction, which can get pricey, compared to the competitors, depending on how your business works. However, there is no recurring monthly subscription cost for either service.
Payroll services are never cheap, and it is reasonable to expect to pay for such a service. In most states, payroll requires a monthly fee of $20 plus $4 per employee. A solo business owner would pay $24 per month to pay themselves, while a company with 10 employees would pay $60 per month, which is in line or slightly less than many online payroll companies, such as Gusto.
If you are in California, Florida, New York, Texas or Illinois, the base rate is $35 per month, $15 more than any other state. That list includes the top five most populated states in the country, so many businesses may find they fall into that pricing bracket.
Summary
Wave offers a decent suite of apps and starts with a forever-free account level, but those free features may be constraining as your business grows. Eventually, any business that grows into a flourishing company will likely find itself needing more than what Wave has to offer and will be forced to upgrade, meaning setting up accounting systems all over again and migrating data, which is not always easy.
For businesses that will always remain small, Wave has you covered. However, many features offer limited customization and flexibility. If you're serious about your business, you may be best off paying for a premium accounting software instead of going with this free option. After all, sometimes you do get what you pay for.