Diversification
While building his massive fortune, Feeney didn't just focus on his global network of duty-free airport stores — he was a prolific investor as well.
By the early 1980s, he was profiting from hotels, property and retail, and he later invested in some tech start-ups. It wasn't until 1996 that he sold his stake in Duty Free Shoppers for a tidy $1.63 billion that went to his foundation, Atlantic Philanthropies, a deal that multiplied in value by investment returns later, according to the Wall Street Journal.
Feeney followed the golden rule — don't put all your eggs in one basket — and grew his wealth by diversifying his investments.
Similarly, while you're buying stocks, make sure you're not sticking to one company or sector. This will provide some shelter from any unexpected dips in the market. Do your research and build a balanced portfolio of companies or ETFs.
Kiss Your Credit Card Debt Goodbye
Having a single loan to pay off makes it easier to manage your payments, and you can often get a better interest rate than what you might be paying on credit cards and car loans.
Fiona is an online marketplace offering personalized loan options based on your unique financial situation.
When you consolidate your debt with a personal loan, you can roll your payments into one monthly installment. Find a lower interest rate and pay down your debt faster today.
Get Started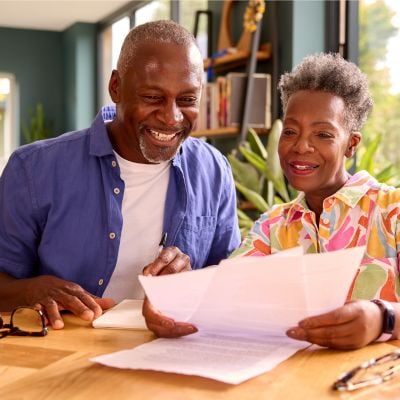 Frugality
Feeney went from purchasing luxurious multimillion-dollar homes — including in London and the French Riviera — to renting a two-bedroom San Francisco apartment with his wife.
Like many folk of his ilk, he once spent his time cruising on yachts and private jets — but decided in his later years to cut back and focus on his philanthropic efforts.
For Feeney, value was more important than showing off his wealth. He flew coach because he wasn't getting anywhere any faster by opting for a first-class ticket. He wore a $15 watch and used plastic bags in place of a briefcase.
"I just reached the conclusion with myself that money, buying boats and all the trimmings didn't appeal to me," he was quoted saying in a 2007 biography about his life, "The Billionaire Who Wasn't."
Most importantly, Feeney was intentional with his spending, leaving enough funds behind for his investments and donations.
This is a crucial tenet for managing your money (even if you don't have billions in your bank account). Consider creating a budget and monitoring your monthly expenses so that you're leaving some of your income behind for your financial goals, too, such as your emergency savings or nest egg.
Charitable giving
Once dubbed "the James Bond of philanthropy" by Forbes, Feeney is perhaps best known for his charitable giving — despite his attempts to hide it for many years.
Feeney donated to a range of causes, including AIDS relief in South Africa, Operation Smile's free surgeries for children with cleft lips and palates and earthquake relief in Haiti.
"People used to ask me how I got my jollies, and I guess I'm happy when what I'm doing is helping people and unhappy when what I'm doing isn't helping people," Feeney told Forbes.
There are potential financial benefits to charitable giving as well come tax time, as you may qualify for a tidy deduction on your next return.
Sponsored
Follow These Steps if you Want to Retire Early
Secure your financial future with a tailored plan to maximize investments, navigate taxes, and retire comfortably.
Zoe Financial is an online platform that can match you with a network of vetted fiduciary advisors who are evaluated based on their credentials, education, experience, and pricing. The best part? - there is no fee to find an advisor.