The keys to getting in shape (and staying that way!) are safety, regularity and accountability.
If you pace yourself while working out, turn exercise into a regular habit and have people who are supporting you and pushing you to keep going, then you are much more likely to reach your fitness and health goals. And you don't have to pay a penny.
With all of this in mind, here are nine genius ways to get your sweat on while spending little or no money at all.
1. Use a free fitness app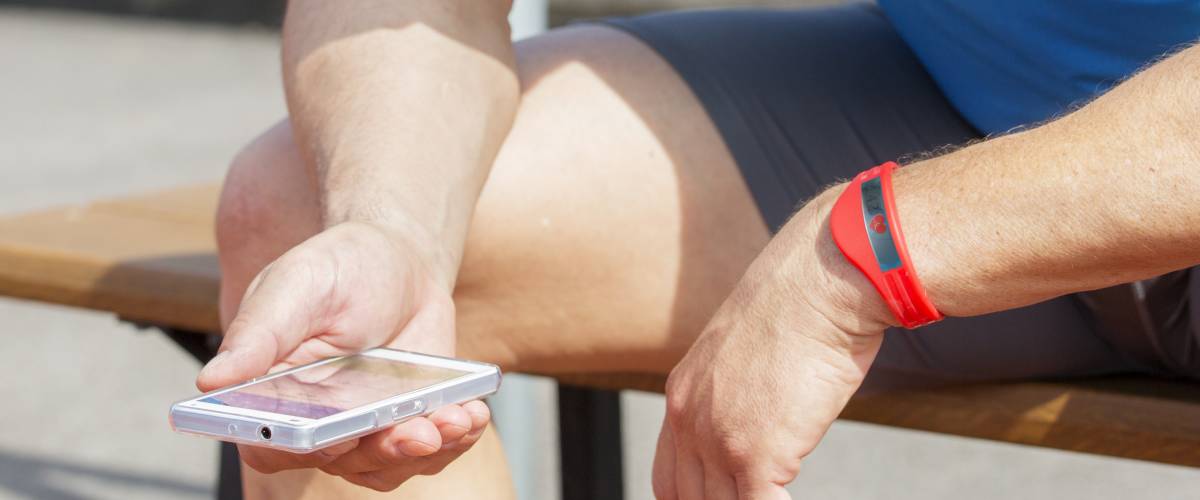 If you prefer working out solo and you have a bit of experience with fitness classes and equipment, then you can save a lot of money by downloading a fitness app instead of joining a traditional gym.
The Fitocracy app is free and has legions of devoted users. But there are lots of other options out there that let you set and track fitness goals, then provide notifications to remind you to exercise.
For best results, consider an app that has an online community. This way, you can connect with other users, feel peer pressure to stick with your workouts and get support throughout your fitness journey.
NEXT: You don't need a high-cost gym.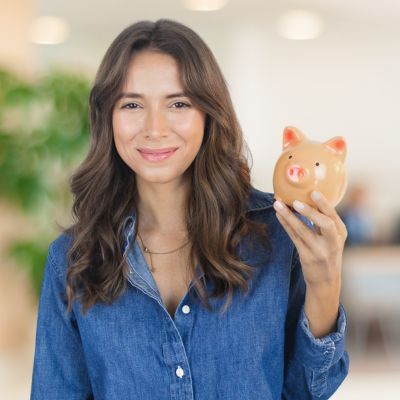 Don't let your money idle in low-interest accounts! Savvy savers are earning up to 10x more interest by keeping their hard-earned cash in a high-yield savings account. Find some of the best options here.
Get Started
2. Join a budget gym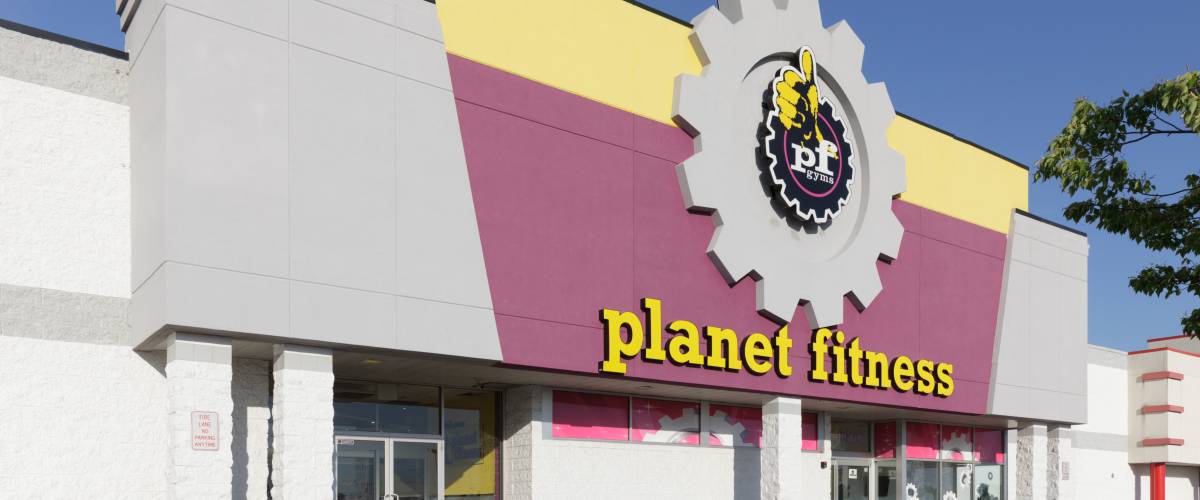 Say goodbye to overpriced fitness clubs and hello to independent and budget gyms. For example, Planet Fitness charges just $10 per month for an ongoing membership or $15 for a no-commitment, month-to-month deal. Hit up Google to find the nearest budget gym in your area.
Keep in mind that somewhere between 60% and 80% of gym memberships go unused every year because well-intentioned people sign up in hopes of keeping New Year's resolutions — and then don't follow through. Don't become one of those statistics!
Paying month to month will give you a chance to see if you like the gym and help you get into the habit of working out there.
You also can pay for one single session with a trainer to get familiar with the equipment and learn how to use it safely and effectively. Some gyms offer the first training session for free or at a lower cost.
NEXT: Your "best friend" can help you get fit.
3. Have fun with Fido Dogs are the best fitness buddies: They won't cancel on you or gripe about long runs, and they're always excited and ready to go. That energy can be motivating, even if it just gets you out the door for a walk. And don't forget that a brisk walk can burn 170 calories in a half hour!
Walking isn't the only activity you can do with your dog. Pup-perfect workouts include running, cycling, rollerblading, active fetch, dog-friendly boot camps, soccer, and even dog yoga! Your dog will thank you — and you'll benefit from some great bonding and exercise, and will be grateful for having a calmer, quieter pet in the house.
Just remember that when you start training with Fido, he'll need to raise his fitness level, too. So, start a bit slower, work up to longer exercise sessions and go easy on the running until your puppy is at least 1 year old.
NEXT: Get a cheap "sample" of fitness.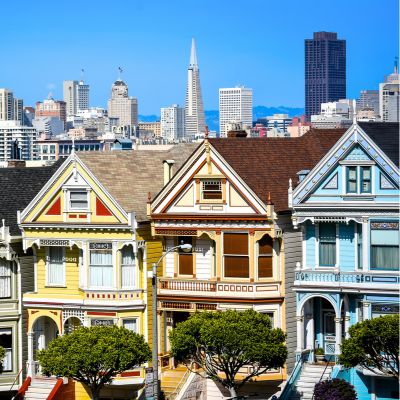 Believe it or not, you don't need millions, or even hundreds of thousands to invest in real estate. Arrived is an online platform where you can invest in shares of rental homes and vacation rentals without the headaches of being a landlord.
Learn More
4. Be a first-timer Working out at the same gym day in and day out gets old fast. But the explosion of fitness studios and exercise classes can help you mix up your fitness routine and save money.
Most exercise studios offer deals for first-time students to motivate people to come in. Some studios offer packages of just a few classes to new students at much better rates than their usual prices.
Take advantage of these opportunities, particularly if you enjoy a class atmosphere more than working out on your own or with a trainer.
The first-timer plan is a great way to sample workouts and fitness classes you've never tried before, whether it's high-intensity interval training, a different style of yoga, Pilates, or dance workouts like Zumba.
NEXT: Your own weight can help you get fit.
5. Use your body weight Here's one way to get in shape without spending any money on equipment or gyms: Try simple bodyweight exercises that can help you build strength and muscle, increase your cardio fitness and burn fat.
Using your bodyweight for resistance is one of the safest ways to work out because you're not putting your body under unnatural stress or weight. Plus, ditching the equipment cuts down on your workout time, since it's quick and easy to switch between exercises. You'll be able to keep your heart rate up, within the magical fat-burning zone.
Bodyweight exercises like push-ups, chin-ups, and lunges help you build core strength as you use more muscles in your body. For a fast cardio-and-strength workout, perform a short, one-minute set of jumping jacks or burpees between your strength exercises.
NEXT: Shop here instead of the traditional sporting goods store.
6. Buy used workout gear Mixing up your fitness activities is a great way to keep things fresh. But as you expand into new ways of getting and staying in shape, you might find you want to buy some gear.
The good news is that you can get used equipment in near-perfect condition for a fraction of the cost by shopping at a second-hand sporting goods store, such as Play It Again Sports.
Whether you're into team sports like soccer, baseball or hockey; one-on-one sports like tennis or badminton; or versatile activities like biking, skating, skiing or rollerblading, a used sports supplies store has the stuff you need. Do a simple web search to find a store near you.
NEXT: Exercise using paper plates! (Really!)
7. Use everyday items around the house Instead of buying new or used kettlebells, weights, a Stairmaster or one of those 1980s aerobic step platforms, you can use items you already have at home to get a great workout. If you've got a wall, a bucket, a backpack you can fill with books, a jug of laundry detergent, a step stool or just some paper plates, you're ready to go!
Fitness trainer Ramona Braganza recommends using the laundry detergent for single arm rows and arm-swing exercises.
The bucket can be filled with books and used for a double arm-swing, and a heavy backpack is great for shoulder presses.
The paper plates are good for side lunges: Just put a plate under each foot and slide one leg out to the side at a time. Plates also can increase the difficulty of the exercises called mountain climbers.
Having proper form is essential if you don't want to hurt yourself, so go slow until you're confident that you know what you're doing.
NEXT: Exercise in a pack and save.
8. Join a running club Running is notoriously hard to get into because it's so difficult to get out there every day and stay motivated. So, instead of suffering alone, why not join a running club? It's a great way to meet new people who can keep you focused and coach and support you as you build up your running skills.
You can check out the Road Runners Club of America's listings of all registered clubs across the country. Local running clubs typically have very affordable yearly fees of about $25 to $45 (which comes out to about $2-$3.75 a month).
Another option is to sign up with Meetup.com for free, and search for local jogging and running meetups in your area. You're likely to find running clubs for every age group and ability, so don't be shy!
NEXT: Free fitness all around you.
9. Take advantage of free facilities Sometimes the free stuff is the best. Local parks, basketball courts, trails and skating rinks offer tons of free and low-cost fitness options.
If you live in a colder climate, consider snow a welcome addition in winter that can increase resistance for your walking and running!
Plus, there's nothing like the great outdoors to get you away from computer and smartphone screens and give you some time to decompress and get some fresh air. A park can be your own peaceful getaway whenever you need it, no matter the season.
Getting fit doesn't have to lighten your wallet. In fact, it can be good for your finances.
The American Heart Association has found that Americans who get at least 2.5 hours of exercise a week can save $2,500 on medical costs every year.
Plus, regular exercise can help you prevent and manage health problems, improve your sleep and amp up your sex life!
Do you really need any more reasons to lace up your gym shoes and get going?
Sponsored
Kiss Your Credit Card Debt Goodbye
Millions of Americans are struggling to crawl out of debt in the face of record-high interest rates. A personal loan offers lower interest rates and fixed payments, making it a smart choice to consolidate high-interest credit card debt. It helps save money, simplifies payments, and accelerates debt payoff. Credible is a free online service that shows you the best lending options to pay off your credit card debt fast — and save a ton in interest.