Major family fallout
The groom explained on Reddit that he's "not much for big family traditions" and while he appreciates the sentiment behind the painting, he's "not massively attached to it."
"I have plenty of other good memories of my father and I don't need a fancy heirloom to remember him by," he wrote. "After some discussion, my wife-to-be and I decided that we would like to sell the heirloom to pay for our wedding."
However, the groom added that his younger brother, a "huge history nerd" who was "really attached" to the heirloom, was allegedly "furious when he found out" and accused the nearly-weds of "behaving like spoiled brats."
The disgruntled sibling, who was due to be best man, said he wanted nothing more to do with the wedding. He also apparently convinced the groom's uncle and cousins not to attend, leaving the groom "really upset."
However, the poster's tale of woe has not gone down well with other Reddit users, many of whom think he should keep the heirloom in the family.
"Your father trusted you with this item for whatever reason," one user commented. "You knew your family cared a lot for it [so] don't act surprised they're not joining you on your special day. You messed up big time."
Whatever side you fall on, the groom's family doesn't sound like they're likely to recover from this anytime soon. Here are three tips for planning for a major expense, whether it be a wedding, buying a home or putting your kids through college, without risking a major family fallout.
Read more: Shopping without a cash back credit card is just losing money — here's how to make sure you don't miss out on serious savings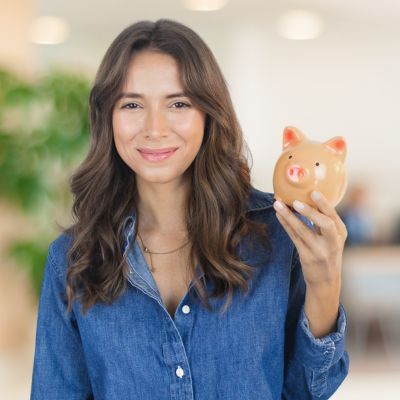 Don't let your money idle in low-interest accounts! Savvy savers are earning up to 10x more interest by keeping their hard-earned cash in a high-yield savings account. Find some of the best options here.
Get Started
Create a budget
A well-thought-out budget will help remove any ambiguity from your financial goals. With a proper road map, you can break down your monthly income between necessities, wants and savings.
You can use a savings goal calculator to figure out how much time and monthly savings you need to cover your major expense — whether it's a wedding, a new car or even a dream vacation.
There are many different budgeting methods designed to help you stay on track and meet your savings goals.
You may find it easier to follow the envelope or cash-stuffing method, or maybe you prefer to "pay yourself first" or use a "reverse" budget. It's worth trying a few different methods to see which works best for you.
If you're not sure where to start, it might be helpful to reach out to a professional financial adviser to set you on the right path.
Maximize potential savings
Once you figure out how much time and monthly savings you need to reach your goal, you can look for ways to supercharge your savings or make meeting your target even easier.
You might consider putting your money in a high-yield savings account, which offers higher-than-average interest rates compared to a traditional savings account — giving the funds you deposit the chance to grow.
If you struggle with self-discipline when managing your money, automating your savings by diverting a portion of your earnings (if your employer pays by direct deposit) or setting up recurring transfers to a savings account can help you stay on track.
Alternatively, if you're a few years out from your goal, but already have a good amount saved for your big purchase, you can lock some of that money in a bank certificate of deposit (CD) to take advantage of the current high rates.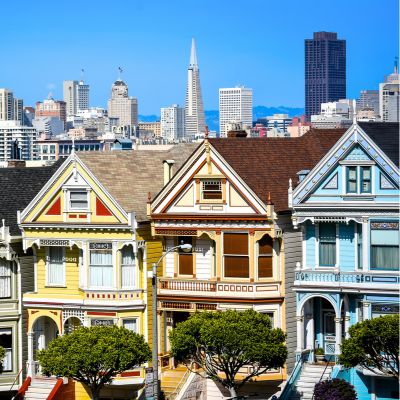 Believe it or not, you don't need millions, or even hundreds of thousands to invest in real estate. Arrived is an online platform where you can invest in shares of rental homes and vacation rentals without the headaches of being a landlord.
Learn More
Use investing apps to build on savings
While it may seem counterintuitive to invest the money you're saving for a big purchase, you might still consider putting any extra cash that you have to work.
It's a concept many working Americans are familiar with. Every month, people dutifully sock away money in their workplace 401(k) retirement funds or individual retirement accounts. They can then invest this money and grow their savings for retirement.
Saving for a wedding or a first home is no different. You can invest your spare change and easily generate passive income through dividends without having to lift a finger.
It doesn't have to be a lot of money, at first. There are many apps and digital tools that can help you dip your toe in and make investments that could yield larger returns than even a high-yield savings account.
Any way you can put your money to work will help you towards achieving your financial goals — and more importantly, help make your dreams come true without having to sacrifice your relationships.
Sponsored
Streamline your debt repayment
Having a single loan to pay off makes it easier to manage your payments, and you can often get a better interest rate than what you might be paying on credit cards and car loans.
Credible is an online marketplace offering personalized loan options based on your unique financial situation.
When you consolidate your debt with a personal loan through Credible, you can roll your payments into one monthly installment. Find a lower interest rate and pay down your debt faster with Credible today.