AirHelp — a website that assists airline passengers who are owed refunds — has scored all the major airports in the world based on flight delays, service quality and customer opinions. These 18 airports are ranked the absolute worst on the planet.
18. Stockholm Arlanda Airport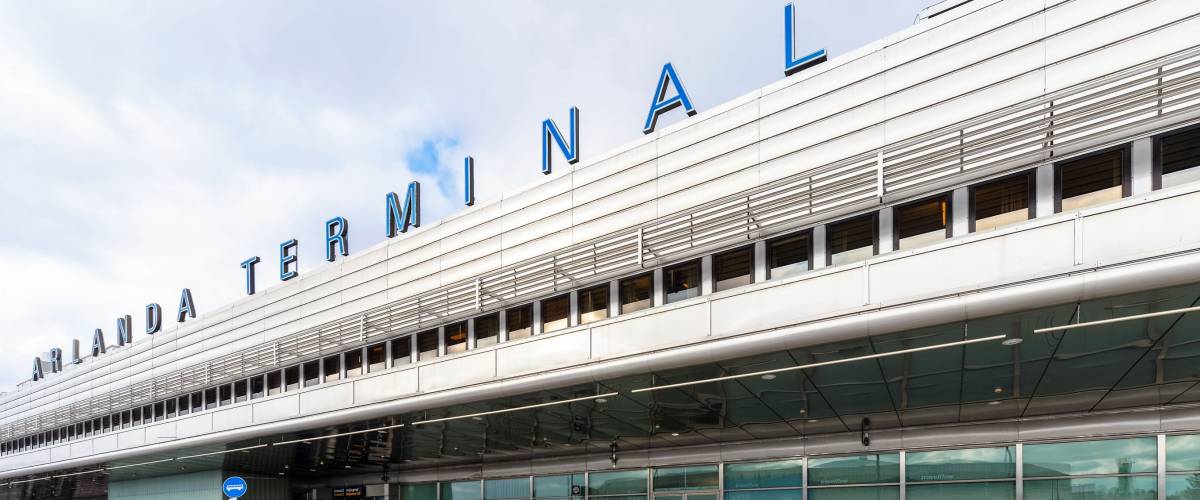 Score: 6.62 out of 10
Sweden is known for many charming things, including the music of ABBA, the furniture they sell at Ikea, and those tasty little meatballs. But the Scandinavian country's largest airport would hardly make that list.
Flyers say Arlanda, located about 25 miles north of Stockholm, is more churlish than charming, and that the airport amenities and trains into the city are very pricey.
"Commute to the airport is expensive when it comes to trains, e.g. compared to neighboring Norway," writes one Swedish traveler on AirlineQuality.com. "Shopping experience is so-so, coffee shops and restaurants are highly priced with mediocre service."
17. Reykjavik Keflavik International Airport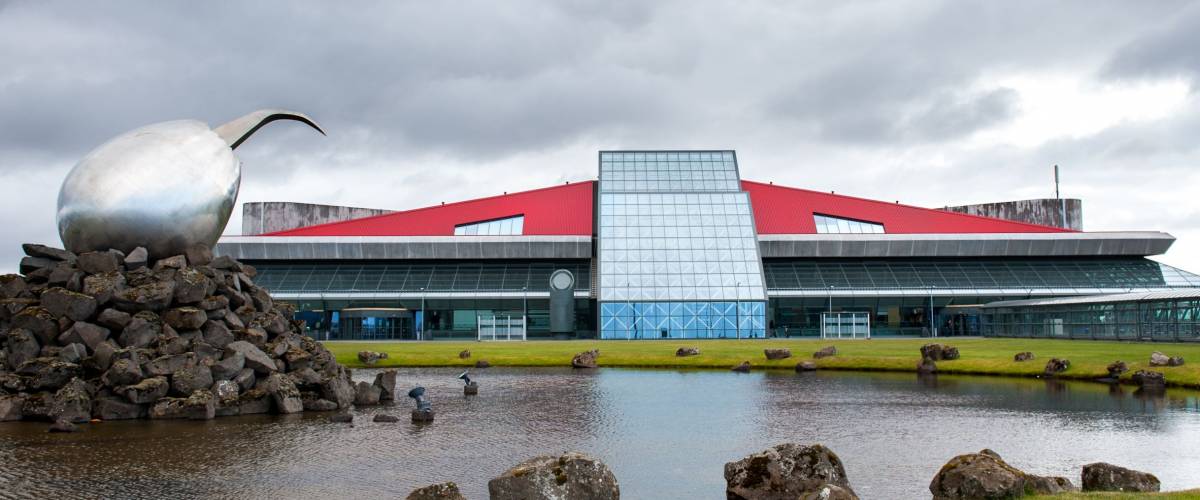 Score: 6.61 out of 10
Iceland's main airport and international air hub is a busy connection point for travelers taking cheap flights across the Atlantic. You'll need a long layover if you want to venture into the Icelandic capital, Reykjavik, because it's a 45-minute slog from the airport.
And if you have any decent amount time of time between your flights, you'll probably want to get out of Keflavik for a bit, because travelers say the place is crowded and very uncomfortable.
"The ... bus terminals I had in college were nicer than this place," says one reviewer on AirlineQuality. "Hopefully you're not staying long, but you will be standing in line."
16. Toronto Pearson International Airport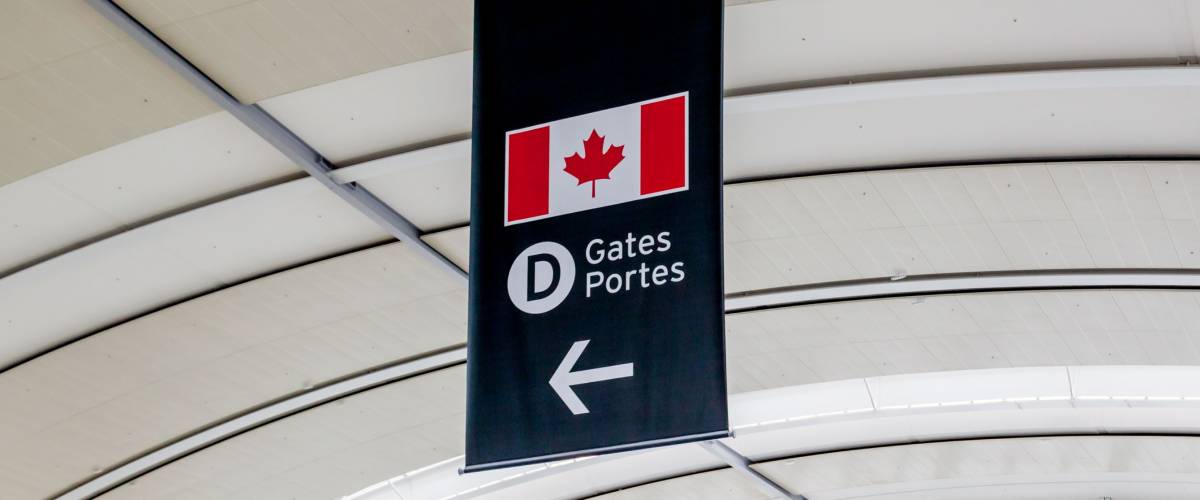 Score: 6.59 out of 10
What's that? You like an airport with interesting shops and restaurants, where you can have a good browse or a good meal while you wait for your flight? An airport that reflects its community and has nice touches of local color?
Well, you'll find none of that at Toronto's main airport, which is as bland as they come. Plus, travelers frequently complain about uncomfortable seating, and about a poor layout that makes it difficult to make international connections.
"Pearson is a typical airport but isn't amazing by any means," says one Yelper. "The lines were absurd trying to depart the airport and we had no time to check out the duty free shops."
14. (tie) John Paul II International Airport Kraków–Balice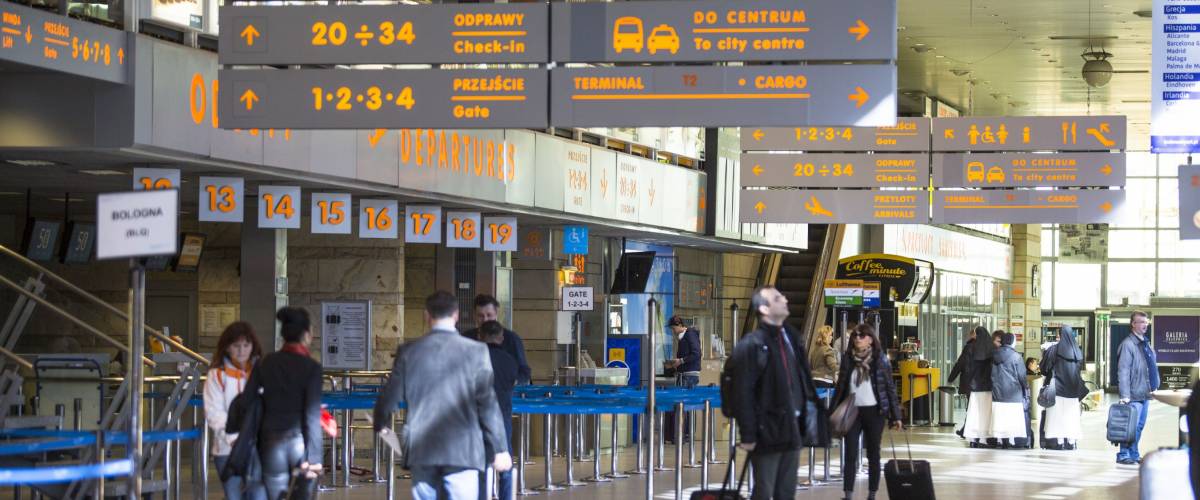 Score: 6.56 out of 10
Though its name honors larger-than-life Pope John Paul II, who hailed from Poland, this airport is fairly small. Online reviewers call it cozy, charming — and cramped, without enough seating at the gate area.
But the compactness has benefits: Travelers say the airport is easy to get around, and that arriving passengers can pick up their bags and leave quickly. But if you're departing, you might be in for an ordeal.
"The security line here is the longest I have ever even seen, and I have flown out of San Francisco during peak hours!" writes one woman on Yelp. "We spent over 45 minutes in the line before reaching security."
14. (tie) Paris Charles de Gaulle Airport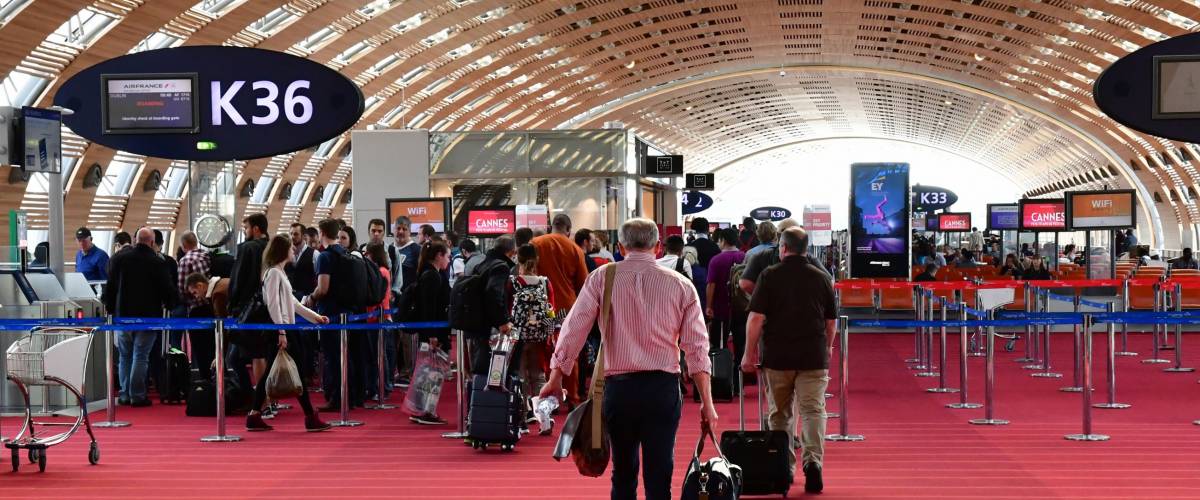 Score: 6.56 out of 10
This airport is massive (or massif, as the French would say), covering more than 12.5 square miles. That's more than half the size of New York's Manhattan. It's also Europe's second-busiest airport for passenger traffic, after London Heathrow.
Online reviewers say CDG can be too overwhelming — and too far, because it can take 45 minutes to get here from the Eiffel Tower and the heart of Paris. Other complaints are that the shops are expensive and that the place is showing its age.
"A run-down, difficult airport," is how one Yelper describes it. "France is well behind the times in terms of IT, technology and customer service. and CDG captures all of that and sums it up in one big ugly outdated slow mess of a national airport."
13. Berlin Schönefeld Airport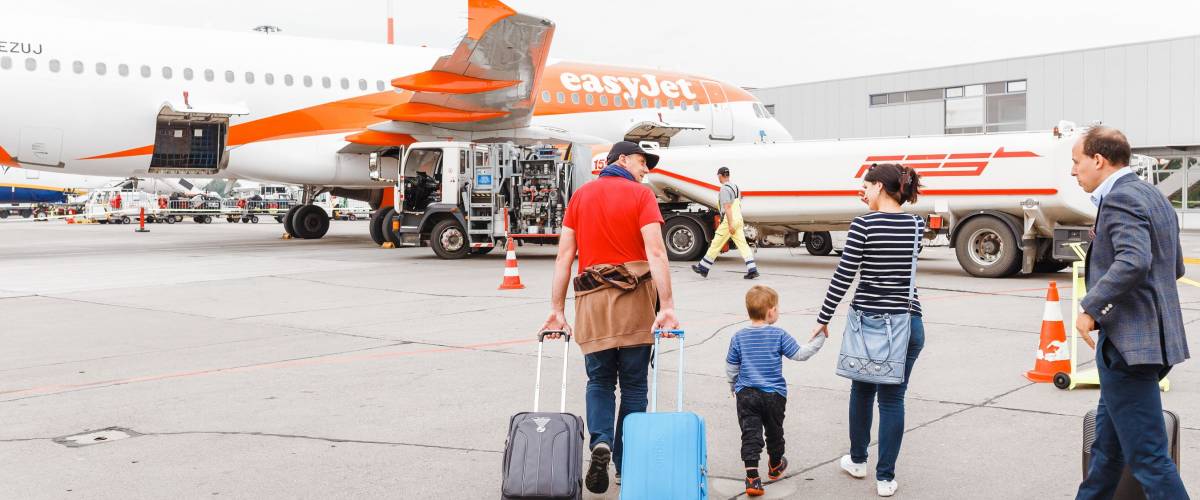 Score: 6.48 out of 10
The German capital's smaller airport (the primary one is Berlin Tegel) is as low-frills as the European discount carriers it serves, including easyJet, Ryanair and Wow Air.
Once past the security checkpoint, you'll find few food options other than a Burger King, an Irish pub and a bakery. The "observation deck" touted on the airport's website looks like nothing more than an accessible section of roof — and charges about $3.50 admission.
"Dreadful airport. If you tried to design an awful airport, it could not be worse than this. Where are the seats? Why is half the airport a glorified garden shed?" writes one traveler on AirlineQuality.com. "Whoever runs this airport should be ashamed."
12. Moscow Domodedovo Airport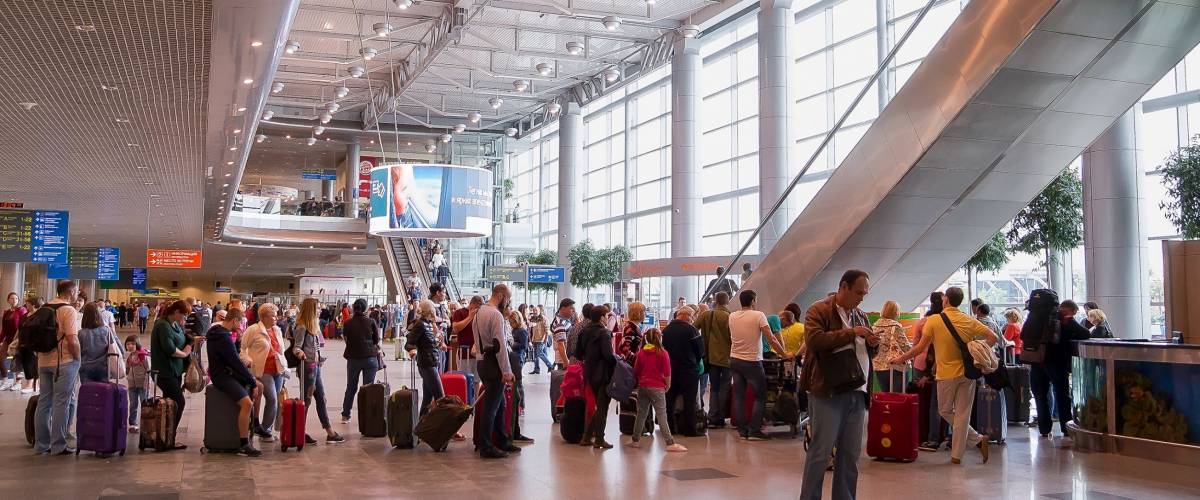 Score: 6.46 out of 10
Landing at this international airport — one of the largest in Russia — is like entering a time warp.
The airport workers often do not speak English, the food options are limited and overpriced, and there aren't enough seats for passengers waiting for their planes. The only place left to sit is on the floor — but there's a strictly enforced rule against doing that.
To add further inconvenience, the airport is located more than an hour's drive from Moscow's city center and its tourist attractions.
11. Newark Liberty International Airport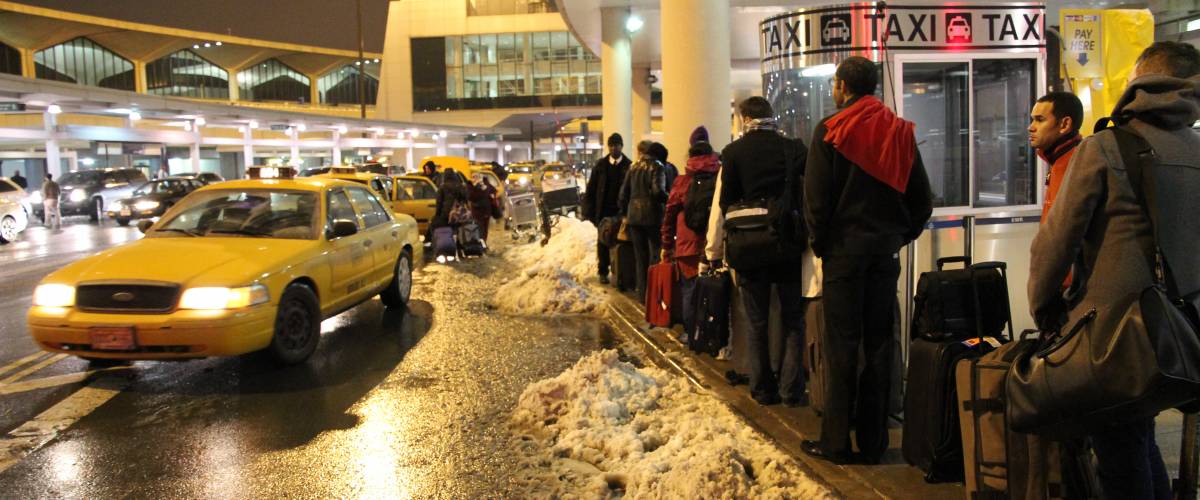 Score: 6.4 out of 10
Although Newark Liberty has a direct train to Manhattan, getting through the New Jersey airport is a challenge.
Travelers gripe about disorganized terminals, constant delays, overpriced food choices and overly long TSA lines.
One reviewer on Yelp was shocked to find "overflowing trash bins and water leaking from the roof (with no buckets or wet signs)." Another reviewer notes, "This place is INSANE!!!!! I don't even know how to leave a review. It was just pure chaos."
10. Eindhoven Airport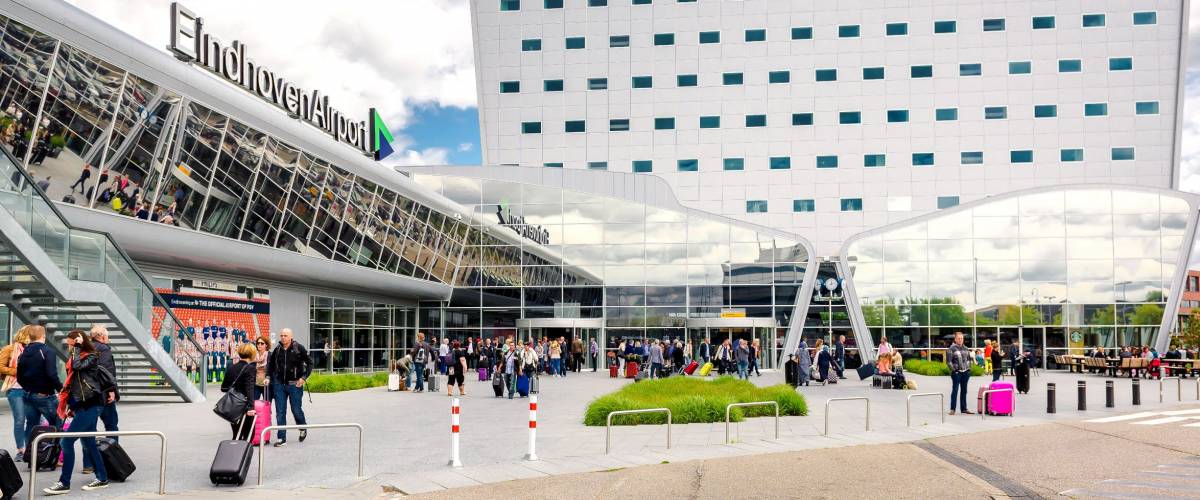 Score: 6.39 out of 10
Eindhoven Airport in the Netherlands is so tiny that it struggles whenever it has to process passengers and luggage from more than a couple of flights an hour.
The security lines are so long and understaffed that customers may miss their departures.
"Try to avoid this overbusy and too unorganized airport," cautions one Yelper.
9. Bordeaux-Merignac Airport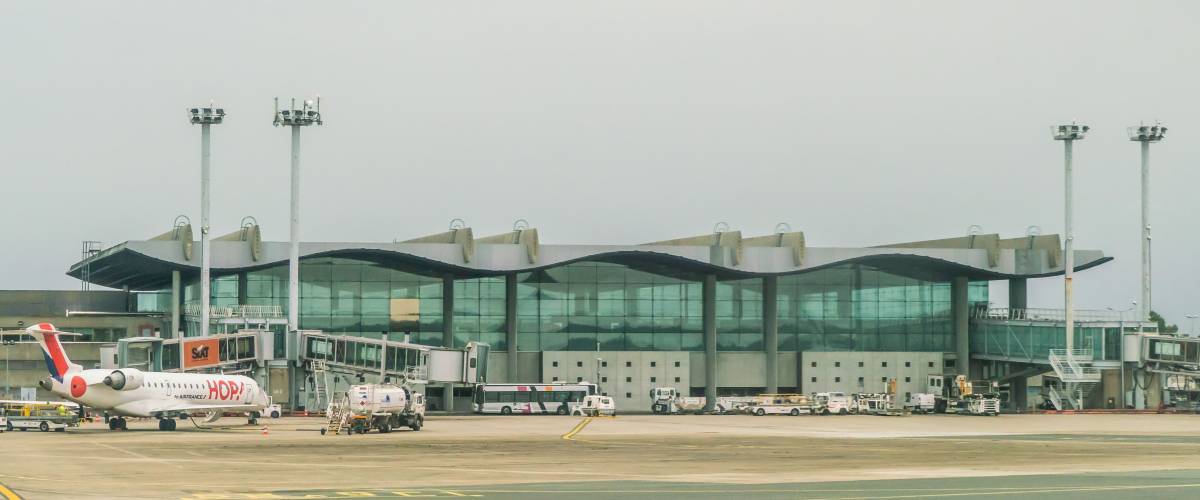 Score: 6.37 out of 10
The Bordeaux-Merignac Airport in the south of France is another small, chaotic airport that seems to exist to torture travelers.
The terminals are so cramped that passengers have to line up just to enter the building, and once inside, there's barely enough space to stand. There's one lone sandwich shop, several empty restaurants, and staffers who have clearly had enough of working there.
One traveler writing on the airport's Facebook page calls the place "unfit for humans," and adds: "I nearly choked being even close to bathroom, and overpriced food and water — can't believe the wine is cheaper than water — disgusting!!!"
8. Edinburgh Airport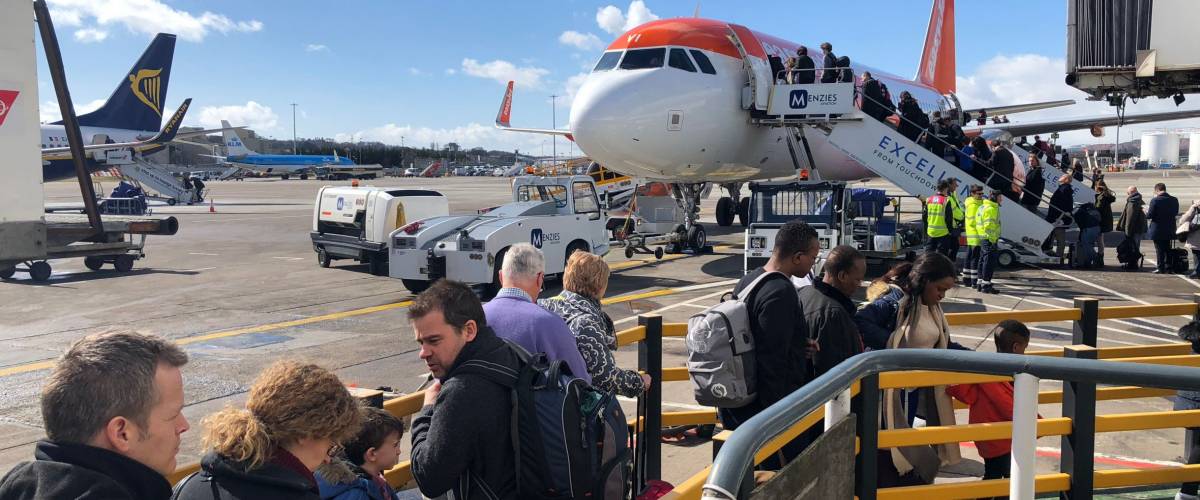 Score: 6.29 out of 10
Some 3.85 million people a year now visit Edinburgh in Scotland, which is an 18% spike from just five years ago. The airport can't handle the massive influx of visitors.
Travelers express disappointment over the lack of seating in waiting areas, and confusing or missing signage that can leave you frantically looking for your gate.
"Been travelling through this airport on a regular basis for 30 years and it is worse now than it ever was," writes one reviewer on AirlineQuality.com.
7. Boryspil International Airport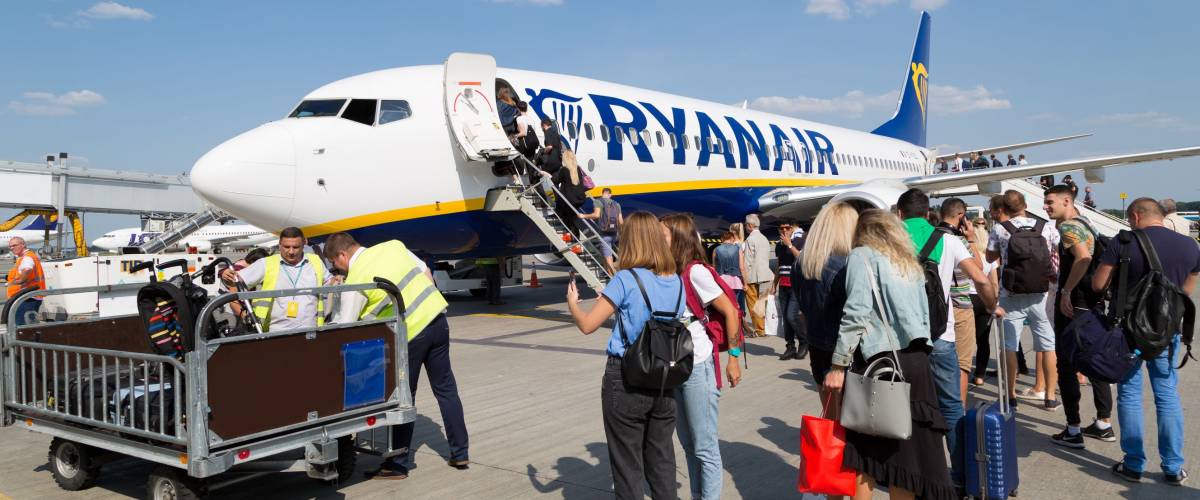 Score: 6.03 out of 10
The lines are long, the services are meager, and the staff can be surly at Ukraine's Boryspil International.
Visit here, travelers say, and you'll be scrambling to find a seat and decent food — plus, you'd better bring a magazine, because the Wi-Fi drops every 15 minutes.
A reviewer on AirlineQuality calls the airport "one of the most horrible ones I have seen in my whole life," partly because of the "unfriendly and sometimes plainly impolite staff."
6. Manchester Airport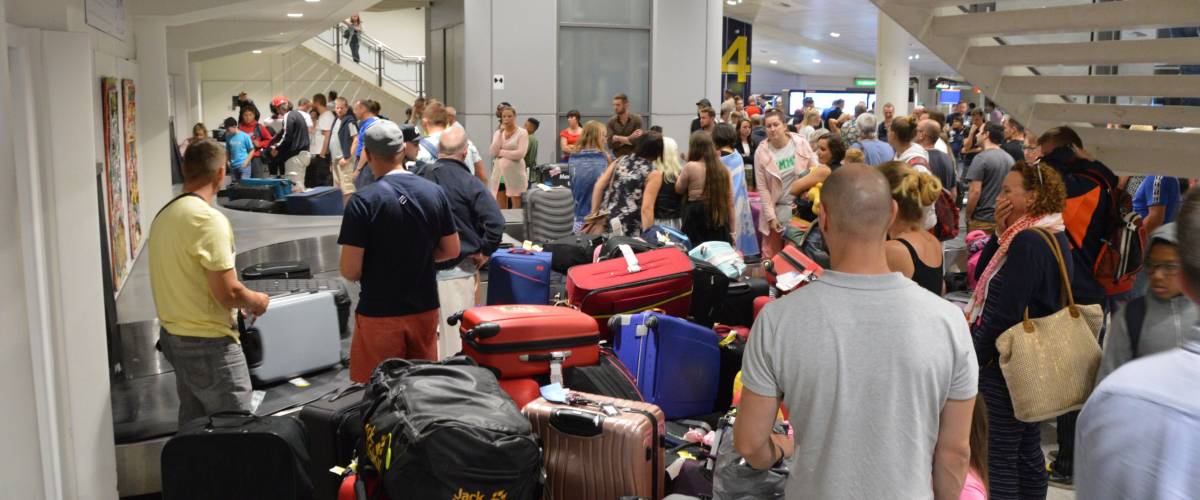 Score: 5.95 out of 10
The Manchester Airport in the U.K. is a fiasco from start to finish. Upon arrival, it charges a fee for people who drop off travelers, and the check-in has been compared to the 1950s, with one long line for ticketing and another for baggage drop-off.
One Yelper called out the slow and belabored security process. "Our three carry-ons became 13 trays: one tray for your shoes, one tray for any lip balm ... one tray for your actual bag," and so on.
The best advice? Arrive at the airport three hours before your flight if you plan to make it.
5. Stockholm Bromma Airport Score: 5.91 out of 10
Stockholm's teeny-tiny domestic airport has friendly staff, and baggage claim and security lines move quickly. But one very real issue is that the place isn't open overnight.
If you're stuck waiting for a flight, expect to be (politely) kicked out of the building when it closes. This might not be so bad in the summer, but it could be a real problem in the dead of winter.
Travelers also complain about the limited food offerings and seating, the lack of Wi-Fi and the crowded feeling in the airport's single, bus-station-like terminal.
4. Paris Orly Airport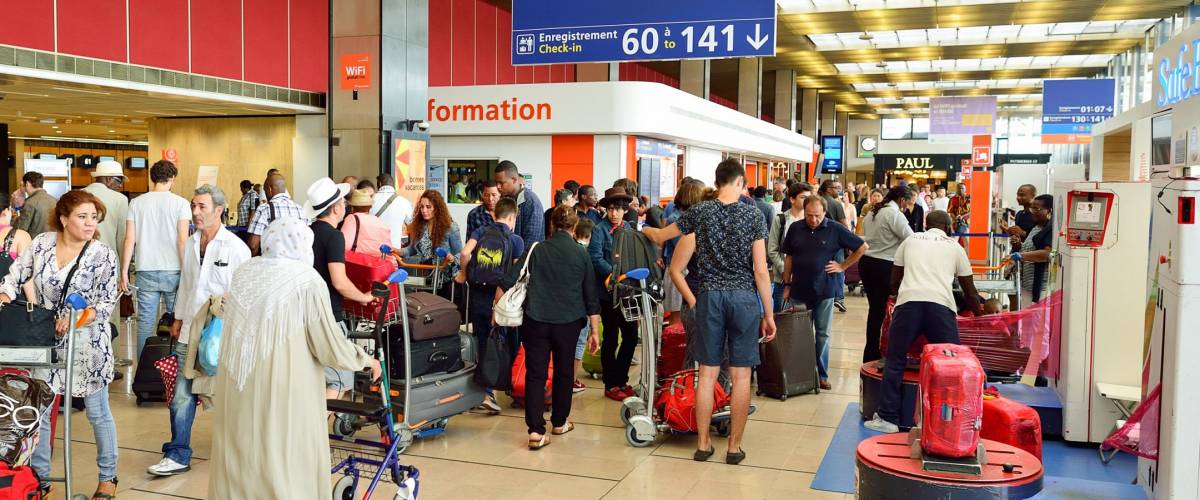 Score: 5.83 out of 10
Because Paris is such a tourist draw, this small airport must deal with tons of visitors — but there aren't enough seats, and food is limited and expensive.
Flyers also complain about the unfailing rudeness of the security staffers, who reportedly make any and all international travelers feel downright unwelcome in France.
While clear signage is lacking, one Yelper was amused to find that the men's restroom did have "signs indicating that the urinal water is NOT for drinking." Is this a problem here?
3. Lyon Saint-Exupery Airport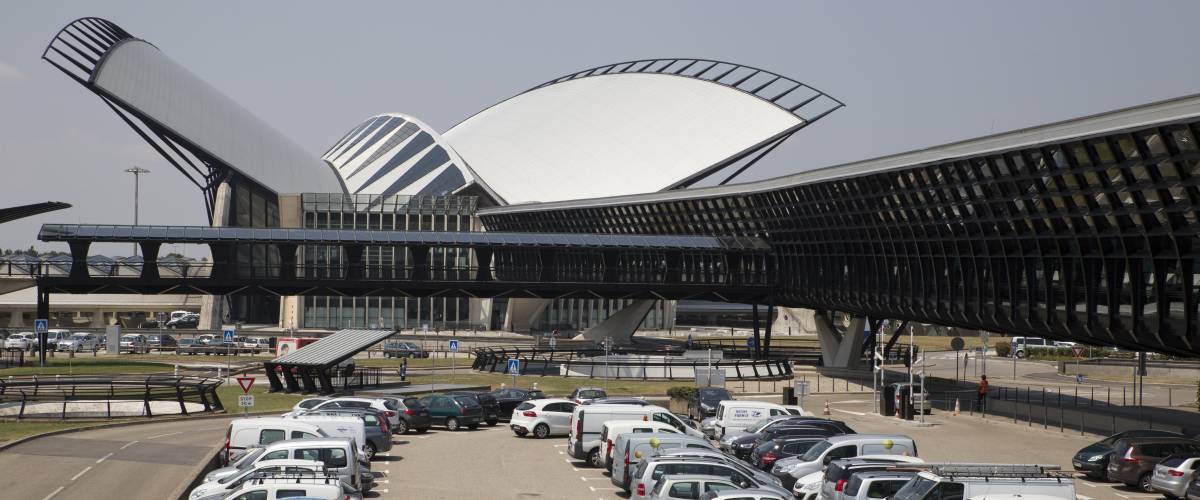 Score: 5.78 out of 10
From hours-long security lines to an incredibly lengthy car rental process, every step of getting into and out of this French airport is fraught with delays.
Travelers say poor scheduling can result in the security checkpoint, gate area and baggage claim getting jammed when up to six flights arrive or depart at the very same time.
"I have now been sitting on the plane over an hour waiting for people to fight their way through departure security to reach the gate," writes one AirlineQuality.com reviewer. "What a bunch of complete useless idiots must run this place."
2. London Stansted Airport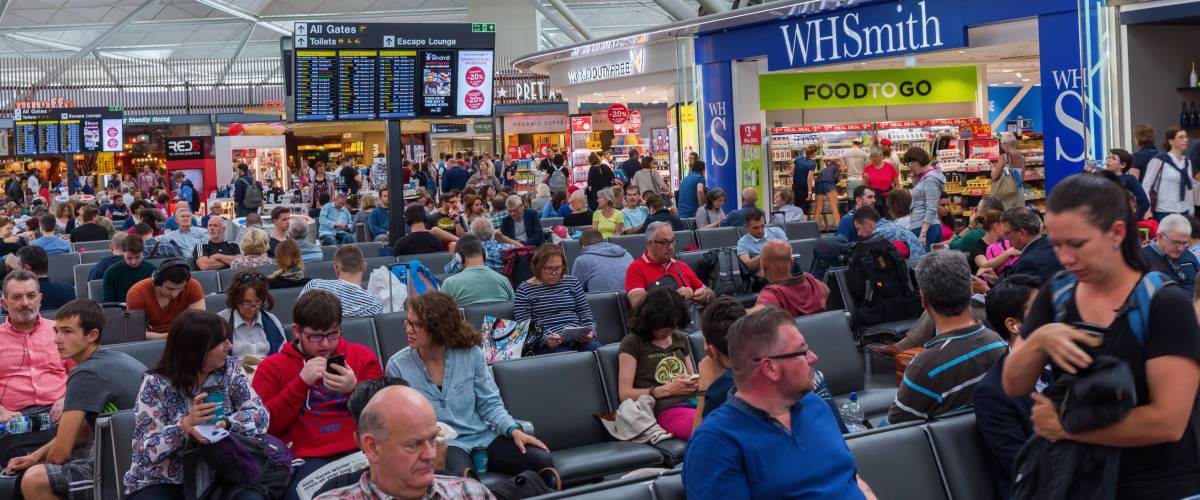 Score: 5.53 out of 10
This busy budget airport is packed with travelers looking for cheap flights and passage to London. Unfortunately, the building was not designed to handle the massive onslaught of deal-seekers.
One Yelp user saw "rows and rows of people sleeping outside departures to save on a night's accommodation."
Many other travelers complain that the narrow airport corridor is crammed with stores and restaurants and feels like a poorly designed shopping mall. One Yelper says Stansted looks cheaply constructed, too, like a "pop-up stand."
1. Kuwait Airport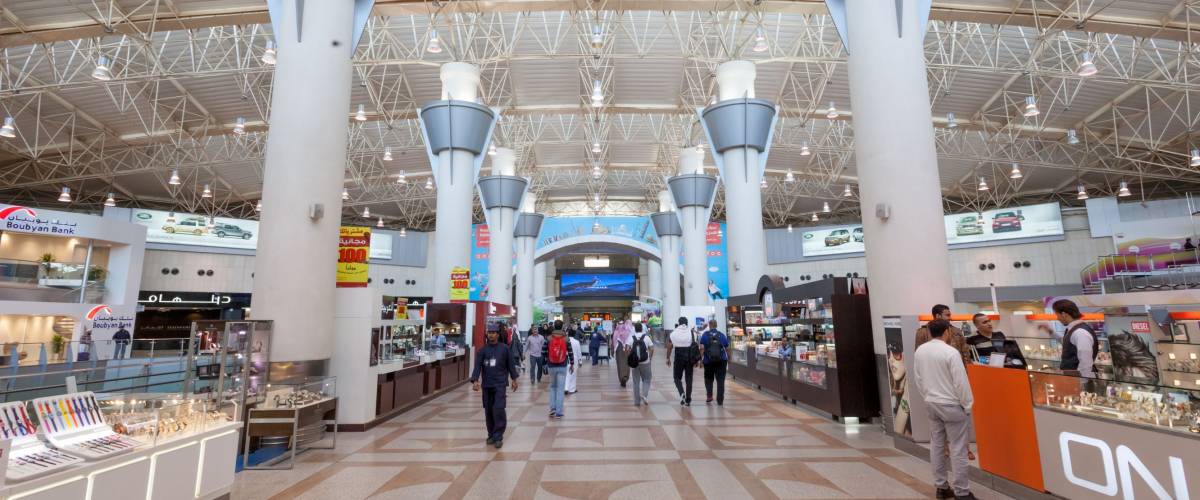 Score: 5.40 out of 10
Kuwait's Airport goes down as the worst in modern history, according to the AirHelp study.
Passengers report severely delayed flights that cause missed connections and misplaced luggage. Travelers say the bathrooms are a nightmare, the Wi-Fi is nonexistent, the power sockets dont work and the waiting lounge is a disaster.
One reviewer on AirlineQuality.com says he flew through the airport in 2001 and had a terrible experience. He revisited it 17 years later, expecting to see some refurbishment — only to find that the airport was even worse than before.
The bottom line: If you land in Kuwait's airport, expect the unexpected — and no apologies, ever.