Note: Comments have been edited for clarity and grammar.
15. MetLife Stadium, New York Giants and New York Jets Opened: 2010
Capacity: 82,500
The two New York teams are roommates in MetLife Stadium, but it feels like home to neither.
Though the transformation between games is impressive — the East Rutherford, New Jersey, stadium gets covered in green for Jets games, for example — the atmosphere for fans is among the worst in the league, according to the ticketing site SeatGeek.
"Everything is gray," one Yelper laments. "Dull and gray. There's no atmosphere or energy in the air when you're in this place."
And your visit won't come cheap. Thanks in part to some of the priciest parking rates among NFL stadiums, a family of four could easily spend more than $500 including tickets and concessions. You'll want to pay using a cash-back credit card, which essentially gives you a discount on every purchase.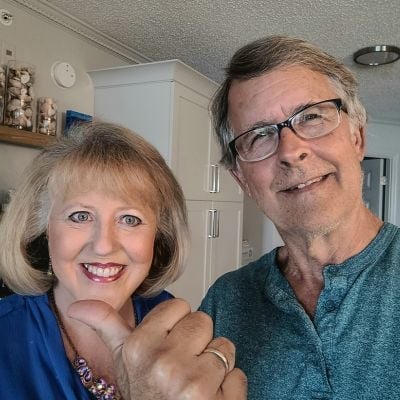 14. Gillette Stadium, New England Patriots Opened: 2002
Capacity: 66,829
The Patriots' home field in Foxborough, Massachusetts, has at least one thing going for it: After hosting 23 playoff games since it opened in 2002, the atmosphere is pretty electric. There also are some unique aspects, like the 12-story replica lighthouse.
But the fun times are limited to game time, because getting to and from Gillette Stadium — which is actually closer to Providence, Rhode Island, than to Boston — is a challenge.
On TripAdvisor, one fan describes the adventure home: "The rideshare lot is a 15- to 20-minute walk from the stadium. Once we got there and found an Uber we sat in the parking lot for two hours before even moving… My fiancé and I have been to games at 30 of the 32 NFL stadiums and this is the worst experience by far."
On top of that, fans pay a premium for the team's on-field excellence, with an average ticket price that hovers near the top of the league.
13. FirstEnergy Stadium, Cleveland Browns Opened: 1999
Capacity: 67,431
The Browns' downtown Cleveland stadium is located right on the shore of Lake Erie, meaning that attending a late-season game can be a challenge. Frigid air blowing into the stadium can dampen even the most fervent enthusiasm.
But even though the lowly Browns can't find success on the field, the stadium does have energy. FirstEnergy is famous for the "Dawg Pound," the seats where the loudest and most dedicated fans gather.
The stadium itself leaves plenty to be desired, though there's been work to upgrade the experience for the 21st century.
But a few renos have failed to impress some fans. One writes on TripAdvisor that "the football stadium added escalators, bigger scoreboards, a better sound system, but the product still stinks and the experience is still poor."
Kiss Your Credit Card Debt Goodbye
Having a single loan to pay off makes it easier to manage your payments, and you can often get a better interest rate than what you might be paying on credit cards and car loans.
Fiona is an online marketplace offering personalized loan options based on your unique financial situation.
When you consolidate your debt with a personal loan, you can roll your payments into one monthly installment. Find a lower interest rate and pay down your debt faster today.
Get Started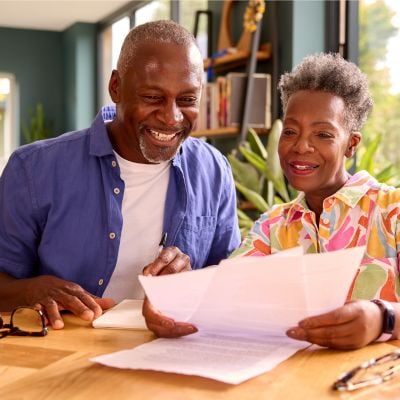 12. M&T Bank Stadium, Baltimore Ravens Opened: 1998
Capacity: 71,000
M&T Bank Stadium is starting to show its age, and the design doesn't exactly help draw fans.
But the experience is overall positive, and the concessions feature local favorites like crab cakes and crab pretzels — you'll do well if you like crab. They also have some of the most affordable concessions among NFL teams.
A common complaint on Yelp is parking, both in terms of price and distance to the stadium.
"We waited in traffic over 45 min to be told the parking lot was full," says one Yelper. "I was directed to park downtown and the parking attendants didn't seem to care."
11. Raymond James Stadium, Tampa Bay Buccaneers Opened: 1998
Capacity: 65,890
This is the only stadium where you can find a 43-ton, 103-foot high replica of a pirate ship — the ship's cannon blasts every time the Bucs score. Love it or not, it's a unique feature that adds to the atmosphere.
The field near Tampa International Airport is lauded for its sightlines, and the compact nature of the design makes you feel like you're more on top of action than at some other parks.
But SeatGeek says the atmosphere in Raymond James Stadium is near the bottom. Parking can be difficult, so Bucs fans recommend getting to the stadium early and grabbing a spot in the neighborhood nearby.
You don't want a similar experience to this Yelp fan's: "Once we entered the parking lot, it took nearly one hour to get parked. We saw countless employees yelling at customers and being extremely rude."
10. Ford Field, Detroit Lions Opened: 2002
Capacity: 65,000
Ford Field has done wonders for the surrounding area. And the location in downtown Detroit gives fans the opportunity to check out some of the city's best restaurants and bars for pregame and postgame activities.
Unfortunately the in-game atmosphere gets poor grades — hampered by a history that's void of success. Ford Field has never hosted a Lions playoff game.
The place also could stand some upgrades, says one fan on Yelp: "Looks dated already. Doesn't have a retractable roof, is an embarrassment compared to newer stadiums built after 2006."
Luckily for fans, both ticket prices and beer are lower than average for the league. Unluckily, they have to contend with a tight concourse and infamously long lines for the concessions.
9. Levi's Stadium, San Francisco 49ers Opened: 2014
Capacity: 68,500
Located in the tech mecca of Silicon Valley, it's no surprise Time called the new stadium the most high-tech sports venue yet. Levi's Stadium in Santa Clara, California, can boast state-of-the-art video, sound and Wi-Fi.
But the returns have been mixed, and many fans find the new digs sterile and corporate — not like the gritty stadium of yesterday (which actually was in San Francisco).
"This seems more like a Costco, and I was expecting a Whole Foods," says a fan on Yelp. "The stadium itself is architecturally devoid, hard to believe this is a brand new stadium."
And unsurprisingly for the Bay Area, ticket and concession prices are well above average.
8. Soldier Field, Chicago Bears Opened: 1924
Capacity: 61,500
Originally opened in 1924, the stadium received a near-total makeover in 2002 to help modernize the experience. But while Bears games may be rich with history, catching one isn't cheap. Only two teams in the NFL charge more for tickets, on average.
Common advice from fans is to arrive early, because security can take some time, and the small concourses can be slow.
"Concessions are overpriced and they simply have no idea on how to streamline their food service," a Yelper says. "Waited almost the entire second quarter to get a couple of sandwiches."
If you go to Soldier Field, you'd better take along something that will help you kill the time, like an app that rewards you with free gift cards for watching videos and taking surveys on your smartphone.
7. Nissan Stadium, Tennessee Titans Opened: 1999
Capacity: 69,143
You can't beat the location. Just across a pedestrian bridge is Broadway, Nashville's entertainment district renowned for honky tonks and live country music.
But Nissan Stadium lacks modern amenities and has been described as bland. The juxtaposition with the glitzy surrounding area makes the stadium feel even more lackluster.
Venting about the in-game experience, Reddit user TestiCole says, "I have had friends from out of town who are fans of other NFL teams come to games with me and they are struck by how atrocious it all is, and frankly it's embarrassing."
The high prices at the concession stands guarantee that fans save their money for the bars and restaurants on the outside nearby.
6. Hard Rock Stadium, Miami Dolphins Opened: 1987
Capacity: 64,700
An enormous renovation project has given the stadium north of Miami in Miami Gardens a total facelift. The work has brought some improvements for fans, like better seats, bigger video boards and new food options.
But the location keeps it from climbing any higher on this list. It's not terribly convenient for fans driving from either Miami or Fort Lauderdale, and traffic in and out is brutal. There's also very little around the stadium, so fans are all but forced back into their cars after a game.
Says a reviewer on TripAdvisor: "The stadium experience is a mess. The traffic is so fouled up... that we didn't get to our seats until the end of the first quarter. Thousands of others came streaming in afterwards, because they were also delayed."
Longstanding inconsistency on the field has erased a lot of the passion in the stadium, earning Hard Rock Stadium poor grades for its fan atmosphere.
5. Bills Stadium, Buffalo Bills Opened: 1973
Capacity: 71,870
Although there's a charm to going back in time, the Bills stadium in suburban Orchard Park, New York is extremely outdated by NFL standards. There are few aesthetically pleasing characteristics and not much in the way of amenities.
Despite renovations in 2013, the stadium gets poor grades from fans. "I can't imagine how bad it was before the renovations," a fan on Yelp says. "The bathrooms are awful, too. No matter when you go, there's a line out the door."
And, ever been to Buffalo in the winter? "The weather can be biting to the point where only the brave can stand the negative wild chills," says Athlon Sports.
Still though, Bills Stadium is one of the top venues for atmosphere, and no fanbase in the league takes tailgating as seriously as they do in Buffalo.
4. TIAA Bank Field, Jacksonville Jaguars Opened: 1995
Capacity: 64,107
Recent upgrades have rescued the Jags stadium in central Jacksonville from sinking even lower in the rankings. The renos brought better seating areas, food options and more.
Most notably, the stadium has one of the league's most distinctive features: a swimming pool from which you can watch the game, which is helpful in the Florida sun. But TIAA Bank Field still has a ways to go.
But TIAA Bank Field still has a ways to go. It has "the most poorly designed pedestrian walkways and vendor rows in a stadium I have ever experienced," says one Yelper. "I don't see how the fire marshals allow this place to stay open."
And while the area's industrial past gives it character, the ground underneath one of the parking lots was found to be contaminated, which is decidedly not a big draw for fans.
3. Paul Brown Stadium, Cincinnati Bengals Opened: 2000
Capacity: 66,300
There's no escaping the atmosphere problem in Cincinnati. Through 20 seasons in this downtown stadium along the Ohio River, fans have seen just a handful of playoff games.
"The fan experience at Paul Brown is pretty mediocre," says a Yelp review. "The stadium remains barren of any real character."
The fun factor depends on whether the Bengals have enough talent to draw fans — and often they don't. The Bengals' stadium gets a poor grade for atmosphere from SeatGeek, which also gives the it bottom-of-the-barrel rankings for its food and bathrooms.
The only saving grace is the prices. Paul Brown Stadium is among the most affordable for tickets, beer, concessions and parking.
2. Bank of America Stadium, Carolina Panthers Opened: 1996
Capacity: 72,685
This stadium has fallen behind others as it approaches its 25th birthday. And as other NFL venues find new and unique amenities to appeal to every level of fan, Bank of America Stadium is missing modern features.
"It's as if they picked this stadium out of a Sears catalog and plopped it in uptown," one reviewer on Yelp snipes. "As far as stadiums go...I'm not sure I've been to one with less personality."
Parking can be a challenge in the area, so fans suggest parking a 10-minute walk away, where prices tend to be lower.
Billionaire Panthers owner David Tepper has vowed to build a new, retractable-roof stadium in Charlotte in the next 10 years. But until that happens, the Panthers are stuck playing at a field that's "definitely from the '90s," says Sporting News.
1. FedEx Field, Washington Football Team Opened: 1997
Capacity: 82,000
The first step was removing the team name; the second will be replacing the stadium. Owner Dan Snyder has started the process toward getting a new stadium, but that could take a while — so fans are stuck at FedEx Field in remote Landover, Maryland, for now.
"Name something to complain about and FedEx Field has it," ESPN says. The views of the field are poor and in some cases even obstructed, and prices for tickets, food, beer and parking are all well above league averages.
The deficiencies would be muted by an exciting team. But the club has produced lackluster results for years, turning off a once rabid fan base.
One fan on Yelp puts it succinctly: "Maybe the worst stadium in America. Poorly run, poorly designed, just needs to be kicked down."
Sponsored
Follow These Steps if you Want to Retire Early
Secure your financial future with a tailored plan to maximize investments, navigate taxes, and retire comfortably.
Zoe Financial is an online platform that can match you with a network of vetted fiduciary advisors who are evaluated based on their credentials, education, experience, and pricing. The best part? - there is no fee to find an advisor.