Miami
A big reason millionaires love to visit Miami is because they can be among friends. The coastal city is also listed as one of Henley & Partners wealthiest cities. And it's seen a 75% increase in high net worth individuals just this year.
If you want to party like the guys in "The Wolf of Wall Street," you've come to the right place. The nightclubs, the huge yachts and the ocean views make Miami a perfect playground for millionaires.
It's not just the nightlife that attracts the rich, but the culture. Miami is home to Art Basel, a ritzy contemporary art festival in Miami Beach. The prestigious festival attracts the rich and famous, featuring appearances from Kim Kardashian, Bon Jovi and Serena Williams at last year's 20th anniversary fair, according to E! News. In addition to the celebrities, Art Basel played host to 76,000 visitors in total from 88 different countries, a massive event which organizers claim economists have estimated brings in $400 to $500 million for the city each year.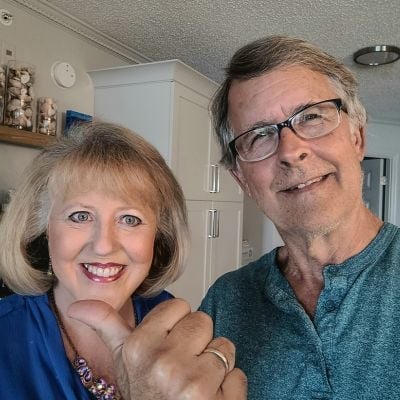 Paris
From the Mona Lisa to the Louis Vuitton headquarters to the expensive butter, Paris is the cultural capital of the millionaire's world.
But it's not just the history and romanticism that lures the rich, it's the food. Paris has one of the highest volumes of MICHELIN starred restaurants in the world, with nearly 500 starred eateries listed on the MICHELIN Guide website.
Naturally, the French and millionaires share a mutual respect for excellent food. So next time you're in Paris, try and get a reservation at the famous Arpège — and spend over €800 (about $820) for a veggie tasting menu dinner for two, according to Bon Appetit.
Santa Barbara and Montecito
Santa Barbara and Montecito aren't just home to Oprah, John Cleese and Prince Harry, they're also where rich tourists flock to experience nature, the mountains and the beach.
The reason why many millionaires live and vacation in this area is because the California towns have something that even money can't buy: perfect weather. You can experience what Architectural Digest calls a "Mediterranean climate," but without having to hop on a plane to Greece.
Plus, Santa Barbara and Montecito are both an hour away from Malibu, a big plus for the rich and famous who live and vacation there. The paparazzi don't want to leave their homebase of Malibu just to see Prince Harry and Meghan Markle eating soup (something that a local restaurant owner says is quite in demand), according to SheKnows.
Santa Barbara and Montecito are nature's paradise for the wealthy who want to stay out of the spotlight.
Kiss Your Credit Card Debt Goodbye
Having a single loan to pay off makes it easier to manage your payments, and you can often get a better interest rate than what you might be paying on credit cards and car loans.
Fiona is an online marketplace offering personalized loan options based on your unique financial situation.
When you consolidate your debt with a personal loan, you can roll your payments into one monthly installment. Find a lower interest rate and pay down your debt faster today.
Get Started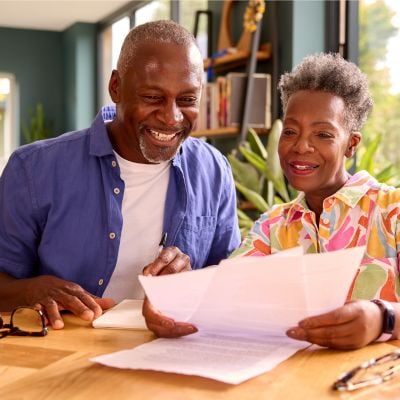 San Diego
San Diego is similar to Santa Barbara and Montecito thanks to its natural beauty. But what makes it another millionaire hotspot is that it has something that no rich person can resist: golf courses.
GolfPass says that San Diego makes a "compelling case" to be crowned "best year-round golf city in America." Torrey Pines is one of the most famous of these courses, having hosted the U.S. Open and a famous Tiger Woods-Rocco Mediate standoff.
So dust off your clubs, book some time on the greens and try to beat the GOATs of golf on their home turf.
West Palm Beach
West Palm Beach got a serious upgrade during the pandemic, with millionaires flocking there for the low tax rates, according to Tatler. But it's not just a great place for the rich to live, they also love to use it as a getaway. The magazine even calls it "Hamptons South" — likely due to it being just a short flight for New York City's elite to access.
It's not just Florida's low taxes that brought the millionaires to West Palm Beach, but what Tatler calls a "throwback to 1950s America" featuring "clean streets" and "uniform architecture." People unironically rock pastel golf shirts and shorts with whales on them. These are fashions that don't exactly fit the California or Miami vibes, but are everywhere in this old-school beach town.
So it makes sense that West Palm Beach also has some of the best luxury shopping. Palm trees and lounge areas line the millionaire-studded Royal Poinciana Plaza to make way for you to enter into Cartier, Hermès and Oscar de la Renta. You'll want to make sure to have your credit cards locked and loaded when you visit West Palm Beach.
Sponsored
Follow These Steps if you Want to Retire Early
Secure your financial future with a tailored plan to maximize investments, navigate taxes, and retire comfortably.
Zoe Financial is an online platform that can match you with a network of vetted fiduciary advisors who are evaluated based on their credentials, education, experience, and pricing. The best part? - there is no fee to find an advisor.