Consumer Reports recently asked readers to rate the 11 largest domestic airlines, on everything from pricing and delays to seating and service.
Out of a possible 100, here are the scores — from best to worst. Which U.S. airline do you think landed on the bottom? Later, we'll look at the 10 worst international carriers.
1. Southwest Airlines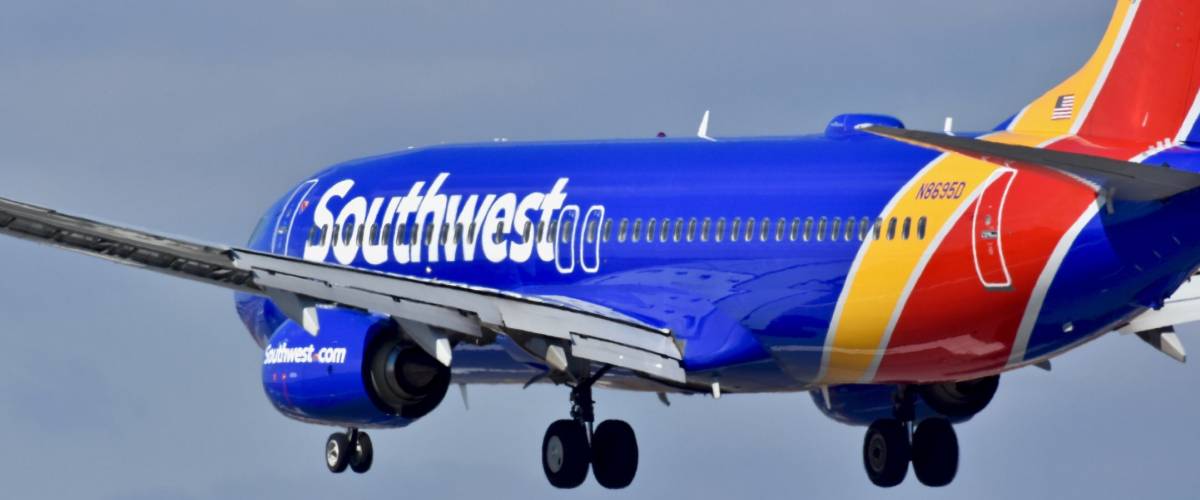 Score: 85/100
Southwest's score amounts to a grade of A. The teacher's pet of airlines is said to have the shortest delay times, which is obviously a big deal for harried air travelers.
Plus, Southwest is the only one of the 11 carriers on this list to earn top marks for pricing transparency, including its lack of a fee for making ticket changes.
The airline also rates as one that consistently provides exceptional customer service — and if all this weren't enought, Southwest allows you to check two bags for free. Swoon.
2. Alaska Airlines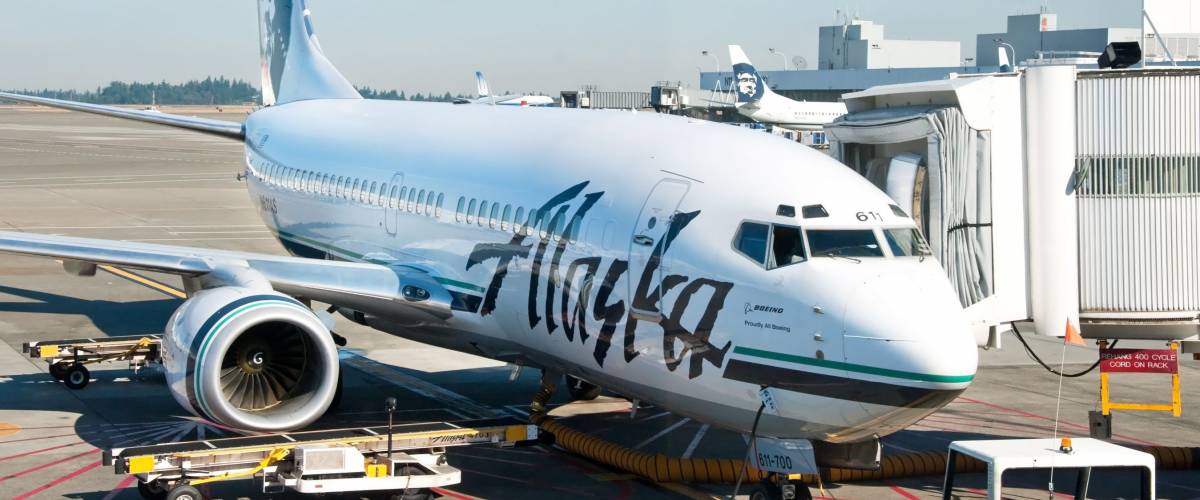 Score: 84/100
Alaska Airlines is another star performer with high ratings in nearly all categories in the survey. From easy check-ins to excellent customer service, this airline pleased passengers across all ticket classes.
Alaska also was rated highly for its honest and transparent pricing during booking — and in the age of nickel-and-dime airline fees, this is a major selling point.
For high-end comfort, Alaska Airlines shared the top-spot with Hawaiian Airlines, based on responses from travelers who took more than 8,700 flights in premium seating.
3. (tie) JetBlue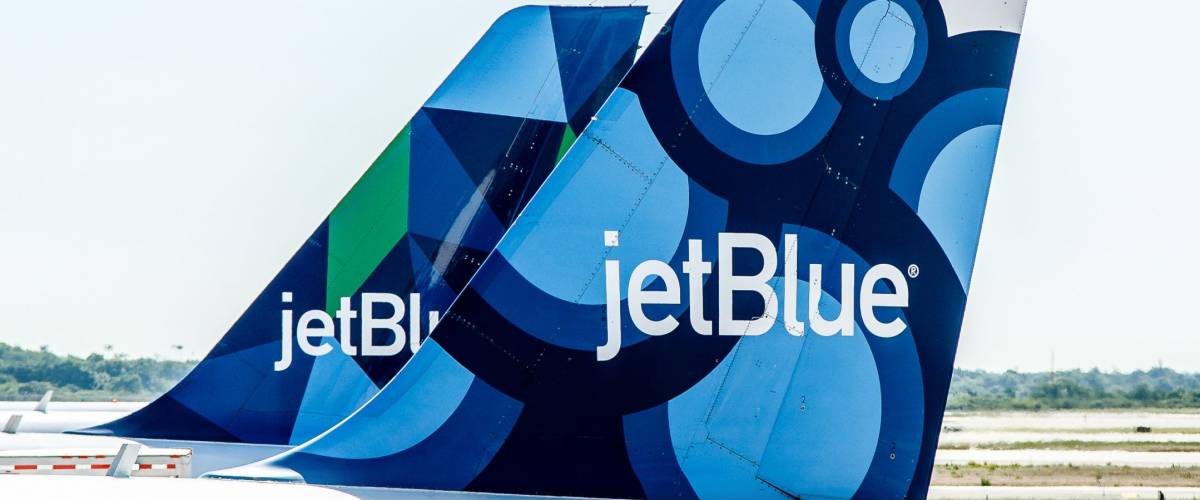 Score: 83/100
Budget-friendly JetBlue excels in the categories of staff service, check-in ease, and cabin cleanliness. In stressful airport situations, the airline's strong customer service comes out ahead of the competition.
The carrier doesn't perform quite as strongly for Wi-Fi connectivity or in-flight options, but I guess you get what you pay for.
In this survey, the most commonly reported complaint was about delayed flights, with roughly 12% of all JetBlue flights getting in late, according to passengers.
4. (tie) Virgin America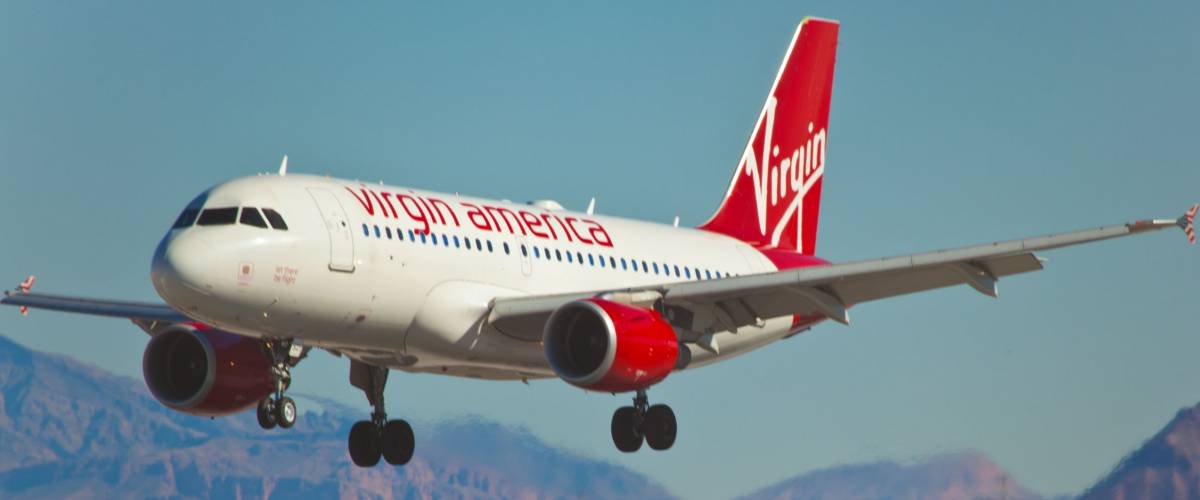 Score: 83/100
Low-cost Virgin America (now part of Alaska Airlines) also gets favorable ratings for cabin cleanliness, check-in ease, and staff service.
Although 4 in 10 people taking the survey say they choose airlines based mainly on price, one major complaint is the lack of comfort in economy class seats. It's no secret that budget airlines are installing smaller economy seats with less padding.
But given Virgin America's high rating, it's a good choice if you're looking for affordable travel that's not painful. Saving up for a trip? Find out how much you need to put away each month to reach your goal.
5. Hawaiian Airlines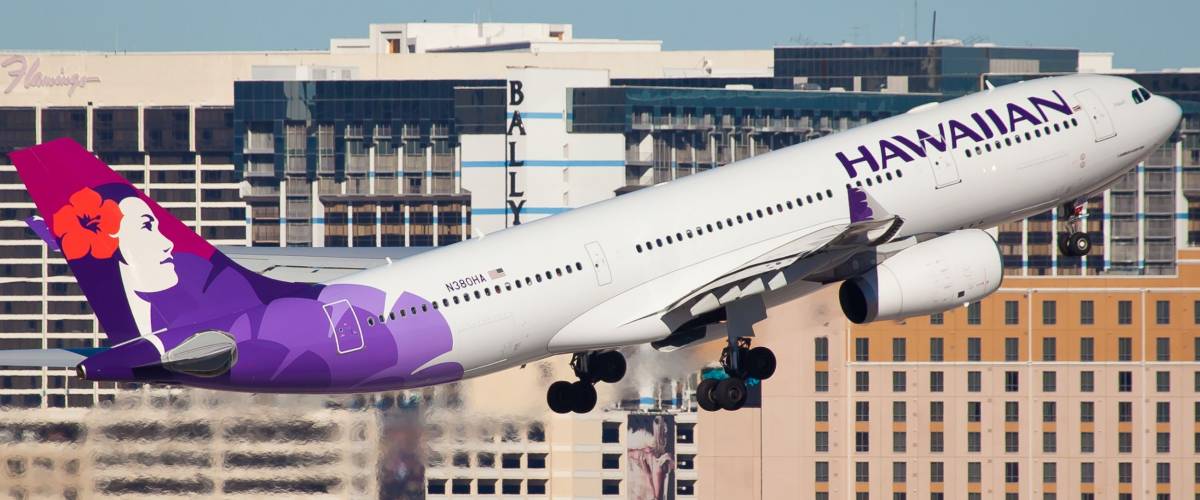 Score: 80/100
When you're booking a vacation in Hawaii, you know it's not going to be cheap, and tickets on Hawaiian Airlines aren't the bottom of the barrel. But on this highly-rated carrier, your vacation starts in the air.
This airline is one of the few to excel in the legroom category, which is key to making the long haul to the islands comfortable.
Hawaiian also is among the highest-rated carriers for both business class and first class. And, the airline excels in overall satisfaction, according to Consumer Reports.
6. Delta Air Lines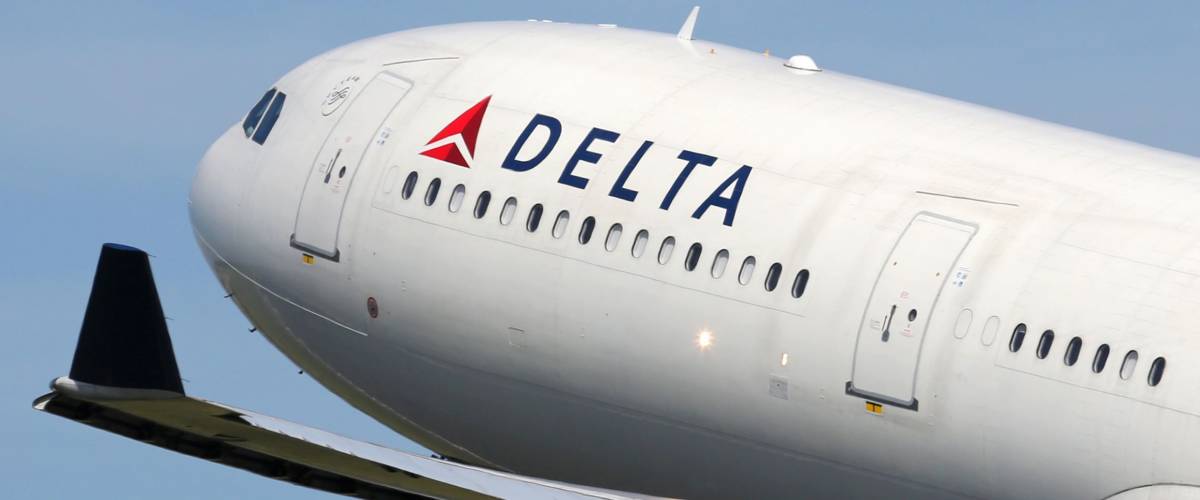 Score: 75/100
Although Delta's overall score amounts to a B+, this airline did receive some significant complaints about comfort.
Delta also gets below-average marks for food and beverage choices in economy class, though that's the case for nearly all the domestic airlines.
Delta was able to save face with a stellar rating for its business class, but it got dinged for inconsistent Wi-Fi connectivity and unimpressive in-flight entertainment. The final verdict? Delta is a decent choice for a short flight.
7. Allegiant Air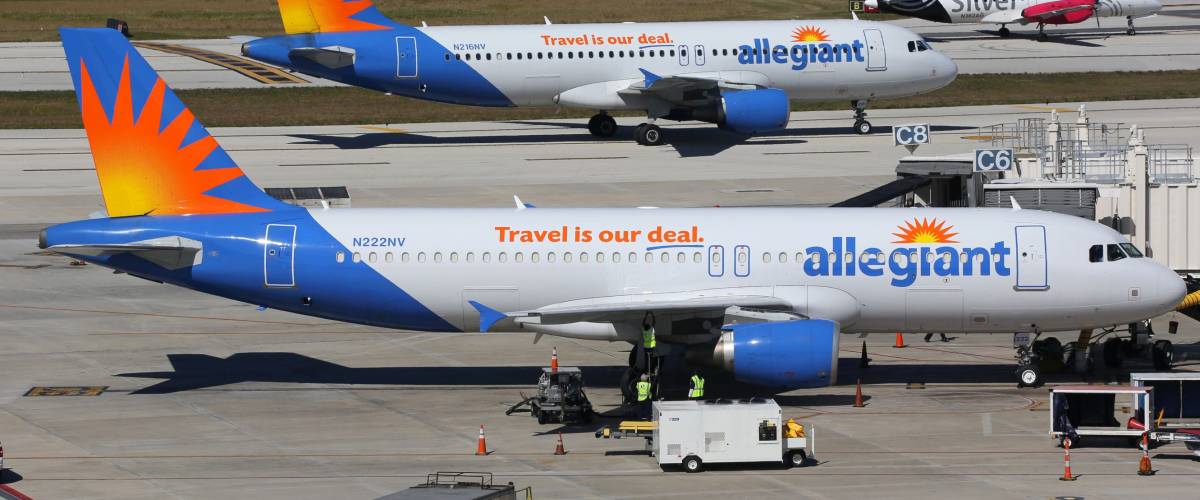 Score: 70/100
Economy airline Allegiant earns an overall B grade — probably because customers are learning not to expect too much in the way of comfort and service on cheap domestic flights.
Allegiant earns a low score for price transparency, since it's one of the budget carriers that hit you with fees for every little thing. For example, you'll pay up to $75 for a carry-on bag.
The biggest problem for Allegiant is its reputation for canceling flights. If you're flexible or are on an early morning flight, you might be OK — but a cancellation could cause a serious problem if you've booked a nighttime flight to a resort.
8. American Airlines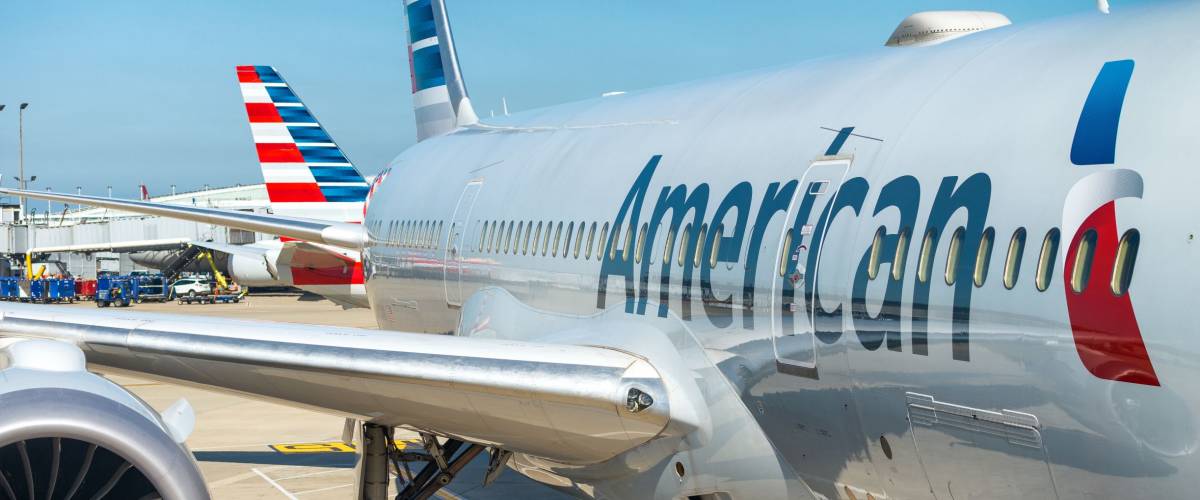 Score: 68/100
American Airlines achieves its unenviable C+ grade thanks to its below-average marks for Wi-Fi and in-flight entertainment. The mediocrity continues with average scores for seat comfort in economy class.
But America's largest airline does score well for pricing transparency.
Plus, American Airlines is said to be OK for premium seating, and it's rated "good" for its check-ins and customer service.
9. United Airlines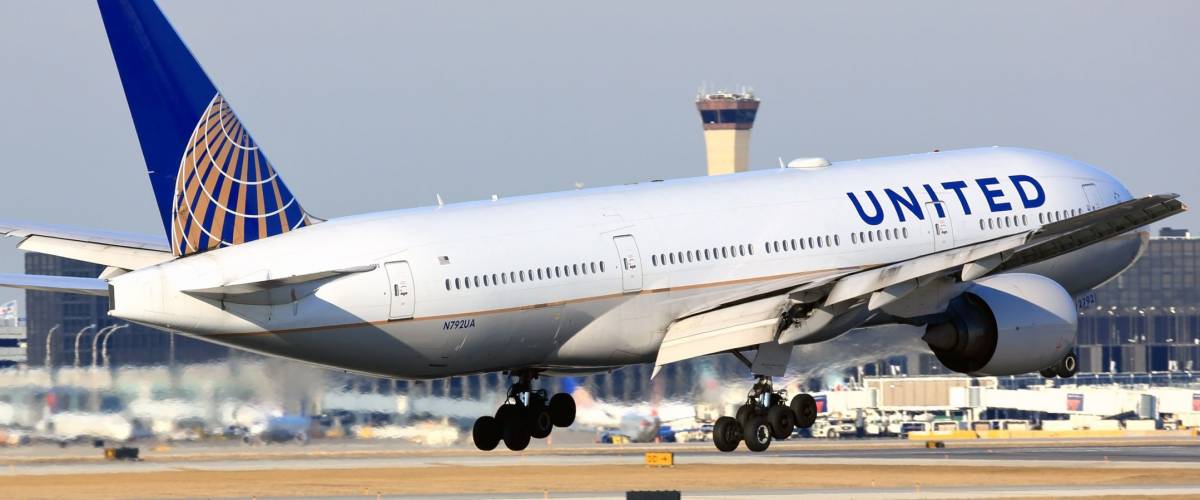 Score: 67/100
Nearing the bottom of the list, United Airlines fails in the comfort category because of its economy seating that travelers say is super-uncomfortable.
Add this to below-average scores for in-flight entertainment, and you've got a solid C+ flight experience.
Still, the survey results aren't all terrible for United. The airline performs respectably in the premium seating category.
10. Frontier Airlines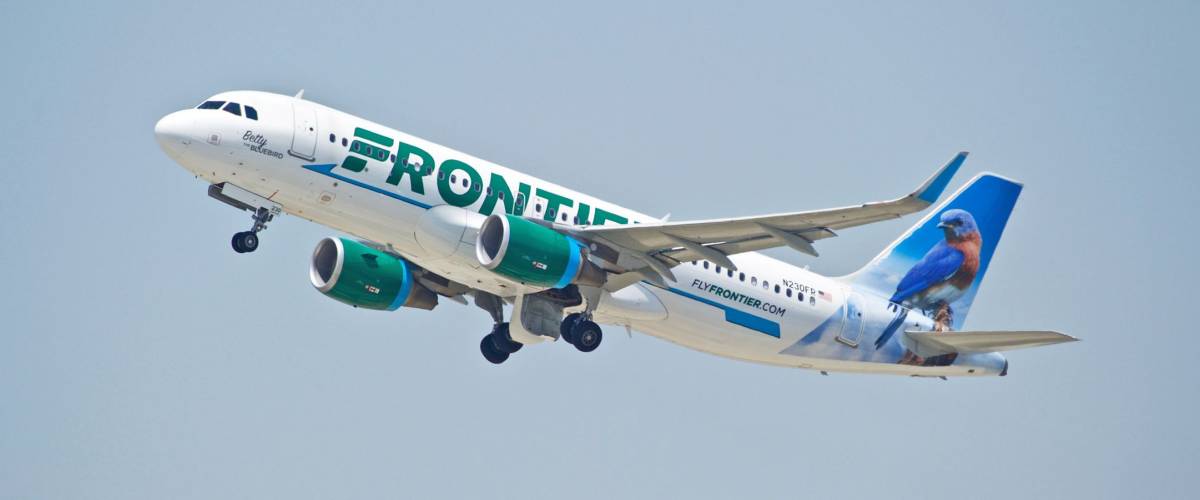 Score: 63/100
Frontier's slogan is "Low fares done right," but travelers beg to disagree. The airline receives low marks in all categories, with passengers decrying the extra fees for everything from checked bags to carry-ons to drinks and snacks.
Consumer Reports says flyers also note persistent flight delays lasting anywhere from one to four hours — or more.
According to one customer review on AirlineQuality.com, "If you need to be somewhere on time, don't use Frontier." Ouch!
11. Spirit Airlines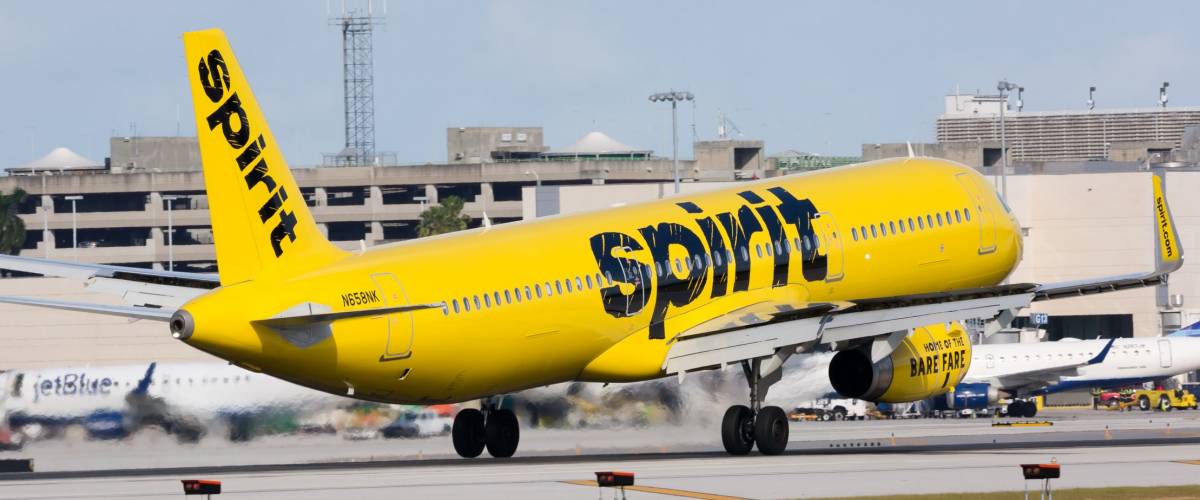 Score: 62/100
Oft-maligned Spirit Airlines has a long-standing reputation for hefty surcharges and spartan amenities. But the airline keeps packing 'em in (literally!) because its base fares can be up to 50% lower than competing flights.
The only things included in your ticket are your seat and one small bag that fits under the seat in front of you. Everything else is an add-on. Still, fans say Spirit can be a decent experience if you plan ahead.
Now that you know which U.S. carrier is on the bottom, keep reading as we count down the 10 worst international airlines according to AirHelp, an app that wins money for travelers who have faced serious delays or other flight problems.
9. (tie) Jet Airways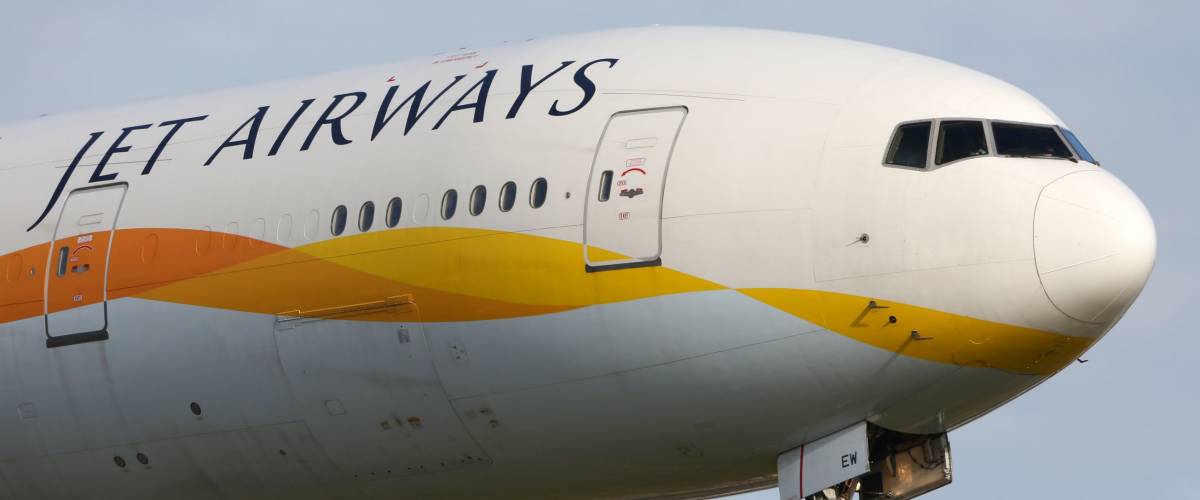 Score: 6.2/10
AirHelp gives India-based airline Jet Airways OK scores for its quality of service and on-time performance — it says only 0.29% of the carrier's flights were canceled or delayed more than three hours last year.
But Jet gets a lower mark for its processing of claims for compensation, such as the payment you're supposed to receive if you can't get seated on a flight because of overbooking.
Jet Airways earns 4 out of 5 "bubbles" on TripAdvisor, where reviewers tend to describe their experience on the airline as "decent."
9. (tie) Aerolineas Argentinas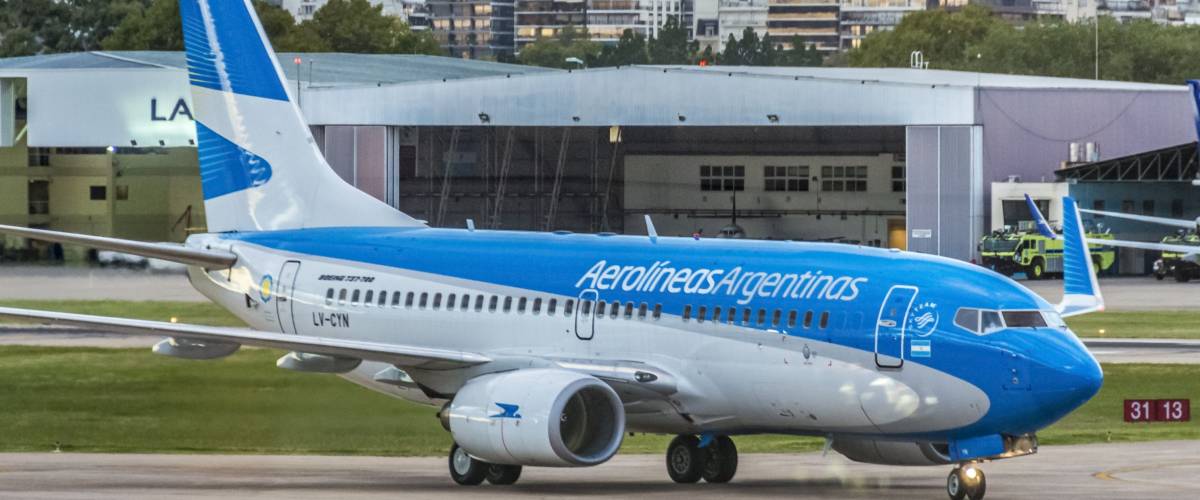 AirHelp score: 6.2/10
Argentina's Aerolineas Argentinas is good at getting passengers to their destinations on time, says AirHelp. But the airline's overall score is dragged down by a poor record for making things right for passengers owed compensation.
Reviews on AirlineQuality.com are sharply divided over Aerolineas Argentinas.
While some travelers say they have "no complaints" or were "very happy" with their flights, a number of others call the airline "the worst."
7. (tie) Iberia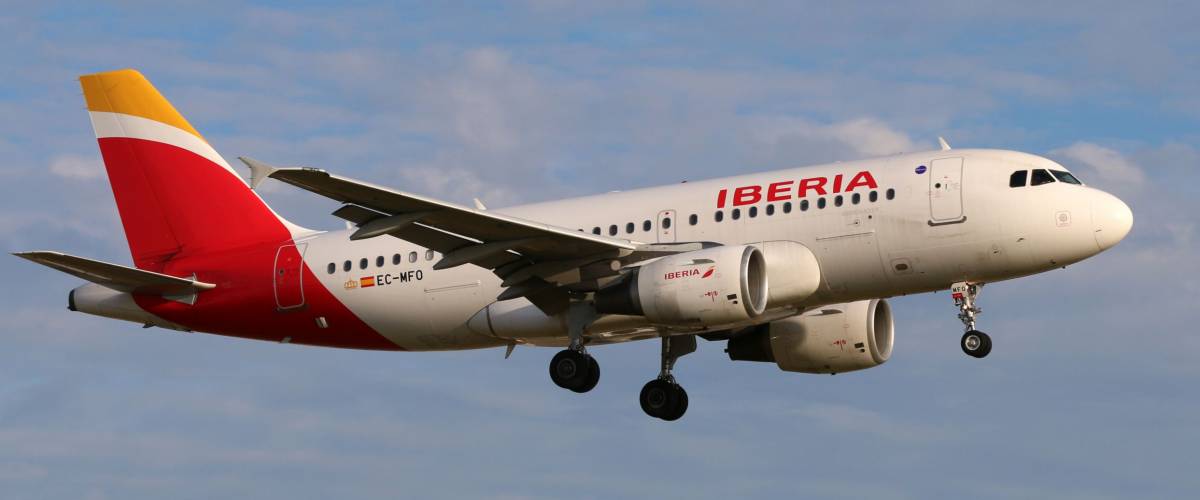 AirHelp score: 6.13/10
Iberia has been rated among the world's best airlines in other surveys, primarily for its punctuality. AirHelp does give Iberia a high score for on-time arrivals, but the carrier gets dinged over its processing of customer claims.
Though the Spanish airline has earned 3.5 bubbles out of a possible 5 on TripAdvisor, the customer comments on AirlineQuality.com are only slightly more positive than negative.
"Friendly, efficient and competent" says one AirlineQuality review, while another calls her flight on Iberia the "worst experience ever."
7. (tie) Korean Air AirHelp score: 6.13/10
Korean Air has seen a few bad headlines in recent decades. There was the horrific Flight 801 crash in Guam in that killed 228 people in 1997. In 2014, a Korean Air executive disrupted a flight over the way she was served macadamia nuts.
AirHelp gives the airline a strong grade for the quality of its service but weaker marks in other areas.
Korean Air earns better-than-average overall scores on TripAdvisor, Yelp and AirlineQuality.com. One reviewer raves about "unbelievable leg space" in economy, though others merely say they'd be willing to fly the airline again. Meh.
6. Ryanair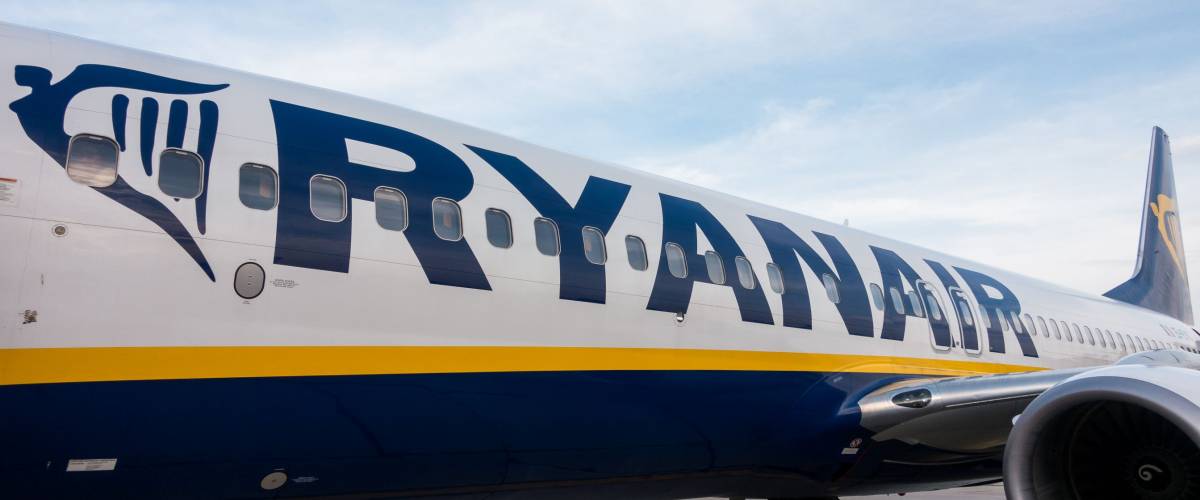 AirHelp score: 6.03/10
Ryanair is a low-cost airline based in Dublin, Ireland, and draws many of the same kinds of complaints as some of the dirt-cheap U.S. carriers.
Travel + Leisure magazine reports Ryanair's low base fares come with a ton of add-on fees, and that it uses out-of-way airports and makes it difficult for travel companions to sit together.
AirHelp gives Ryanair a high score for on-time performance but indicates the airline has a lackluster record for processing passengers' compensation claims.
5. Air Mauritius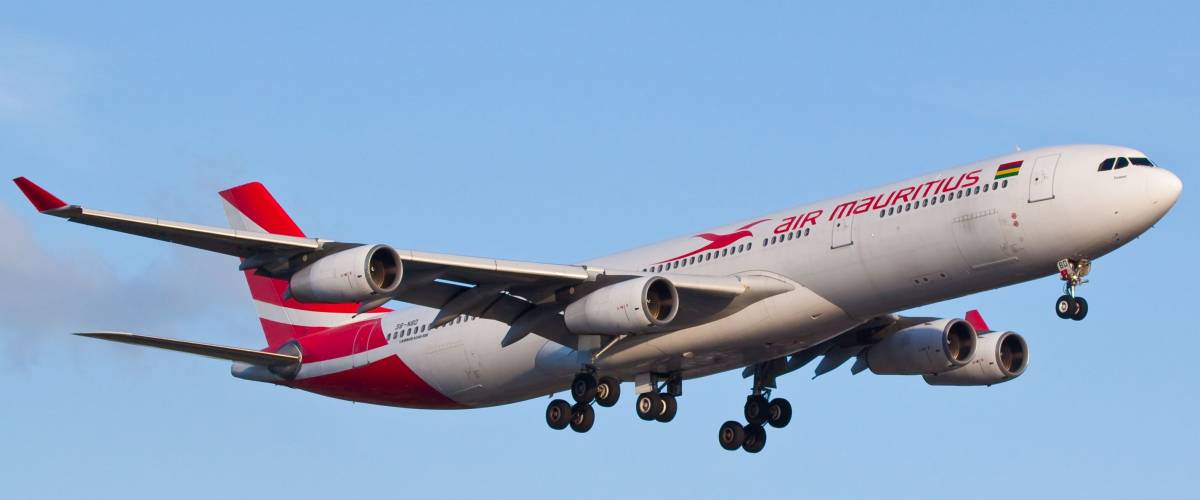 AirHelp score: 5.99/10
This airline, based in the Indian Ocean island nation of Mauritius, scores well for overall quality. But, as with many of the others, it's not so great about compensating passengers for delays, overbookings and lost baggage, says AirHelp.
Reviews are all over the map.
"We were blown away!" says one passenger who awarded Air Mauritius a 10 out of 10 on AirlineQuality.com. Another — who gave just a 1 out of 10 — writes, "The service on board was below standards compared to the price."
4. easyJet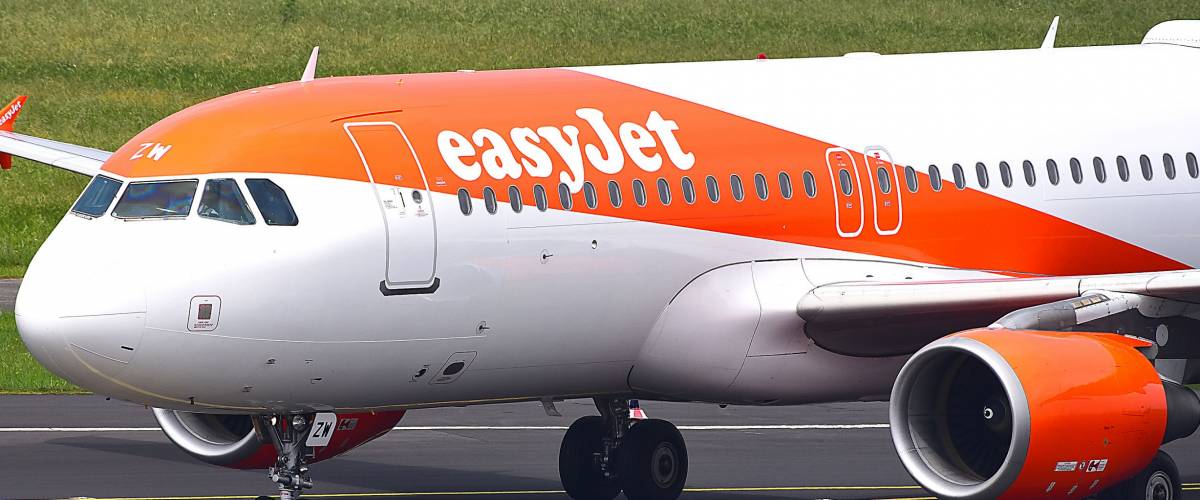 AirHelp score: 5.66/10
EasyJet is another low-budget European carrier that travelers often gripe about, though they'll gladly grab onto the cheap fares.
AirHelp says the carrier is one of the very worst when it comes to paying passengers the money they're legally owed for serious delays and other issues.
Still, easyJet's scores on review sites are slightly more positive than negative. "The easyJet product is basic but acceptable" is how one traveler puts it on AirlineQuality.com.
3. Pakistan International Airlines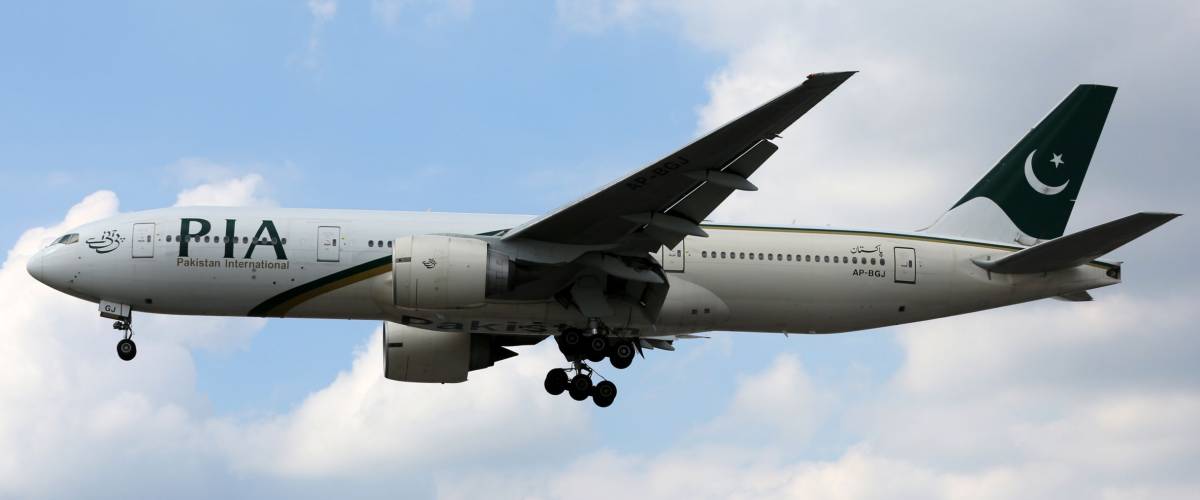 AirHelp score: 5.43/10
This airline, better known as PIA, is low on the list because of its middling scores in all categories. And, reviews range from lukewarm to lousy.
"Food was average and then they brought out the dessert," recalls one passenger on AirlineQuality.com. "Before we even managed to open it, they announced they would be taking the desserts back, as they were out of date."
Apparently in response to its crummy reputation, Pakistan International Airlines recently rolled out a new ad campaign asking the odd question, "Oh did you say you won't fly PIA?"
2. Royal Jordanian Airlines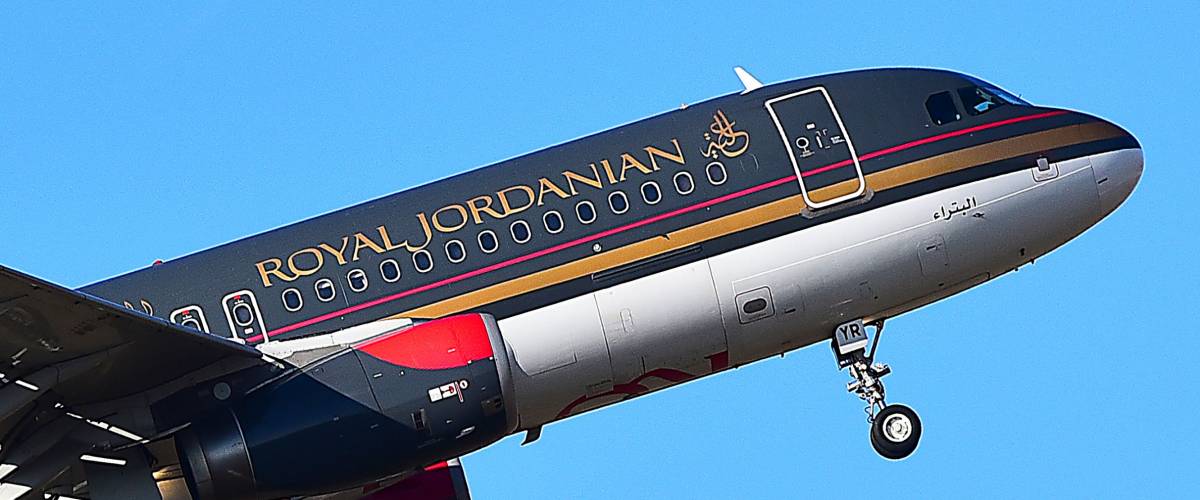 AirHelp score: 5.13/10
Despite the name, travelers hardly feel like kings on Royal Jordanian Airlines. Royal pain may be more like it.
AirHelp's survey puts the carrier in second-to-last place among 72 major international airlines and calls it the very worst for compensating wronged passengers. And, review sites tell a so-so story.
One traveler on AirlineQuality.com complains that Royal Jordanian offers "low-cost service at a premium price." A reviewer on TripAdvisor can't say anything better than that his experience was "all in all OK."
1. WOW Air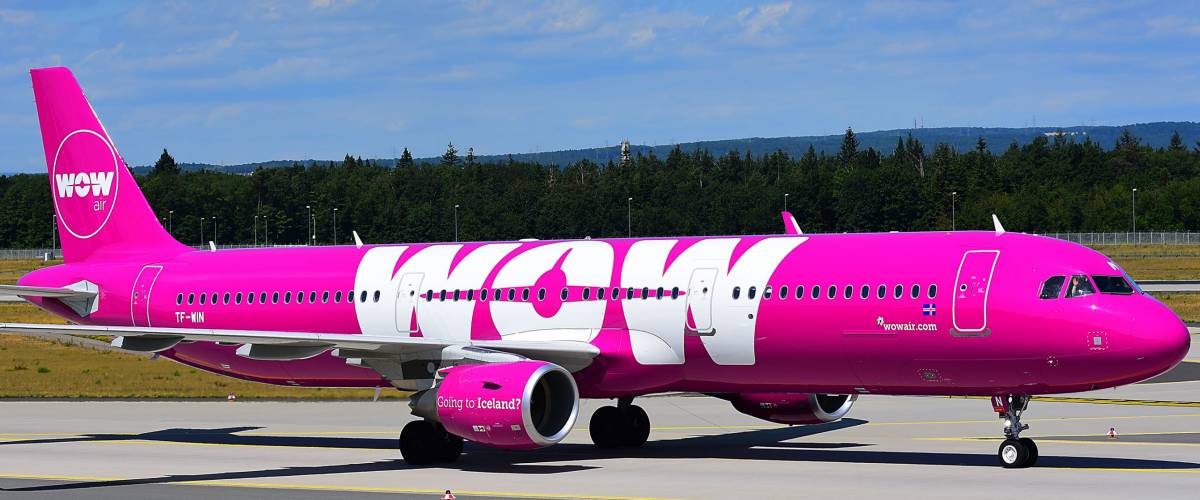 AirHelp score: 5.04/10
"Wow" is probably a common reaction to the cheap transatlantic fares on this low-cost airline. But then, "Ow" might be the typical response to the carrier's add-on fees and customer service.
The Icelandic airline earns the lowest overall score from AirHelp. And, the online reviews can be scathing.
"If you have a week to spare, no plans made ahead of time, a lot of extra cash, and you don't mind being stuck in an airport for days at a time, then go ahead — book a flight with Wow," writes one unhappy traveler on AirlineQuality.com