1. From winner to robber
James Hayes was working as an overnight security guard in 1998 when he won $19 million playing California's SuperLotto game.
But he quickly went from winner to loser: His ex-wife reportedly took half the jackpot money, and Hayes developed a heroin habit costing him $1,000 a week.
Authorities say he resorted to robbing banks to keep up his lifestyle. The FBI nicknamed him the "PT Cruiser Bandit" and the "Seasoned Bandit," because of his car and gray hair.
In 2018, Hayes pleaded guilty to bank robbery and was sentenced to 33 months in prison.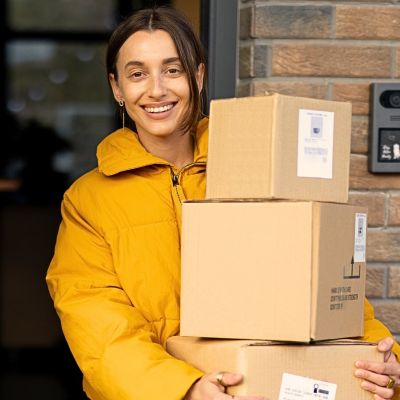 Capital One Shopping's browser add-on automatically applies coupon codes as you shop online. It's absolutely free – plus it takes only two clicks to install. Add the Capital One Shopping browser extension today and start earning discounts of up to 50% on the things you already buy.
Install for Free
2. With friends like this...
Jay Sommers was just 20 years old in 1988 when he became one of five winners sharing a $28.9 million lottery in Michigan. A professional race car driver, Sommers blew through his first annual installment of $290,000 buying five luxury cars.
He couldn't keep up with his taxes and asked a business-savvy friend to help him manage his money. The "friend" allegedly emptied out Sommers' bank account investing in shady business ventures that didn't pan out.
Sommers wound up suing the friend and delivering pizzas to make ends meet.
When you need help deciding what to do with your money, rely on professionals — not dubious friends. Today, financial planning services are available online and at an affordable price, from certified financial planners who will put your interests first.
3. The cookie crumbles
Another young winner, a British trash collector named Michael Carroll, was 19 when he bagged a lottery prize worth $14.4 million in 2002.
He went a bit crazy: moved into a mansion, bought gold jewelry and got addicted to drugs and alcohol.
He found himself in prison a couple of times, and the prize money was gone within 10 years. Carroll took a job at a cookie factory in Scotland, making only $300 a week. More recently, he was delivering coal for a living.
He says he's grateful for the work and a second chance at life. Carroll says he's happy to be alive, sober and out of jail, so he can spend time with his young daughter.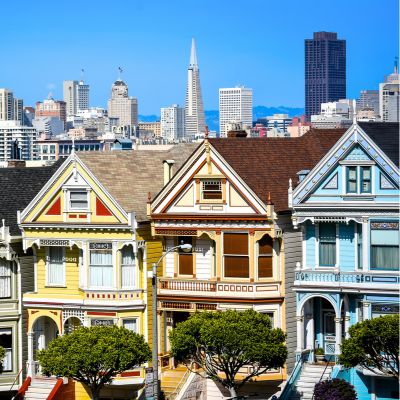 Believe it or not, you don't need millions, or even hundreds of thousands to invest in real estate. Arrived is an online platform where you can invest in shares of rental homes and vacation rentals without the headaches of being a landlord.
Learn More
4. A modest end for a record winner
In 1981, Lou Eisenberg's $5 million lottery win was the biggest ever seen up to that time.
The New Yorker was able to retire early from his handyman job installing lightbulbs, and he started following through on nearly every suggestion from friends and family on how to spend his money.
He bought a beachfront condo and traveled the world with his wife. He had a kind heart and felt obligated to give a lot of his money away.
At last report, Eisenberg was retired and living in a mobile home in Florida, getting by on Social Security of $1,800 per month.
5. The man who wanted a high-flying lifestyle
William "Bud" Post III struggled with money: He worked odd jobs and served time for writing bad checks. When he won $16.2 million from the Pennsylvania lottery in 1988, he thought his problems were solved. But he quickly found himself in debt.
He tried to help his siblings start a restaurant and a used-car business. Post purchased a plane, though he didn't have a pilot's license, and bought a mansion.
His former-girlfriend-turned-landlady sued him for a third of his winnings. When he didn't pay, his assets were frozen by a judge. The relationships with his family unraveled, and one of his brothers tried to hire a hit man to kill him.
Post was forced to sell everything off and went back behind bars for shooting at a repo man who tried to take his car away. In the end, he lived off Social Security disability payments until he died at age 66.
6. A Christmas gift they'd like to return
Construction company owner John Whittaker had the most magical Christmas morning in 2002 when he woke to discover he had just won Powerball, making him $315 million richer overnight.
A religious man, he donated $15 million to build two churches. And, he founded the John Whittaker Foundation, which sent checks to cover people's car and house payments and other expenses — simply because they asked.
By 2007, most of the money was gone. Whittaker's construction company was buried in lawsuits, and his granddaughter developed a drug habit and died mysteriously. In 2016, Whittaker's house caught fire.
He and his wife said if they could go back in time, they would tear the ticket up. John Whittaker died in 2020 at age 72; years earlier he told The Associated Press, "I'm only going to be remembered as the lunatic who won the lottery."
7. Devilish payouts
When Alex Toth won $13 million from the Florida Lottery in 1990 and opted to take the money in installments, his annual payouts were calculated at $666,666. Maybe he should have taken that as a bad omen.
He and his wife Rhoda lived large, traveling a lot and meeting celebrities including Oprah Winfrey and Donald Trump. But Toth frittered away much of his money gambling.
He also never hired an accountant to pay his taxes properly, and the couple were charged with tax fraud. Just before the case was to go to trial, Alex Toth died of a heart attack in 2008 at the age of 60.
8. The wig seller's fall
Janite Lee was was an immigrant from South Korea working in a wig shop when she won $18 million from the Illinois Lottery in 1993.
She moved her family into a mansion in St. Louis and gave $1 million to the Washington University School of Law, which built a library in her name. Lee also donated to politicians, including Bill Clinton and Al Gore.
By 2001, Lee had less than $700 left, was $2.5 million in debt and was forced to file for bankruptcy.
If you've got credit card debt that seems overwhelming, you've got a few options before bankruptcy. You might sweep up your balances into a low-interest debt consolidation loan, to help you manage your debt and get rid of it more quickly.
9. A hard lesson in sharing
Thomas and Denise Rossi were married 25 years and shared everything — even their electric toothbrush. But when Denise Rossi won $1.3 million from the California Lottery in 1996, she didn't tell her husband about it and promptly filed for divorce.
It turns out she had been unhappy for years, and she thought she'd found the ticket to leaving the marriage.
But a family court judge ruled that keeping the lottery prize a secret violated asset disclosure laws that apply in divorce cases. So, the judge awarded the entire $1.3 million in winnings to the husband.
You don't need to wait for a windfall to start investing. One popular app helps you get into investing using just your "spare change" from everyday purchases.
10. The broken borrower
Suzanne Mullins won $4.2 million from the Virginia Lottery in 1993 and opted to take annual payments. But when her son became ill and ran up $1 million in medical bills, Mullins found she couldn't wait for her money.
She borrowed nearly $200,000 from a special foundation that helps lottery winners, and she used her prize as collateral.
Mullins was eventually able to take the rest of her winnings in a lump sum and quickly ran through the money.
The foundation sued her in 2004 when she still owed more than $150,000 on the loan.
11. The man who played Santa
When he won a $31 million Texas Lottery jackpot in 1997, Billie Bob Harrell Jr. quit his job, jetted off to Hawaii with his family, paid bills, bought new homes and cars for those close to him, and donated nearly 500 turkeys to feed the poor.
As his mom told People magazine: "He played Santa Claus."
But his spendthrift ways attracted strangers looking for handouts, and Harrell had to change his phone number multiple times.
He and his wife split up, and that may have been more than Harrell could take. Less than two years after he won the money, Harrell was found dead by his son. He had apparently taken his own life.
12. From ex-con to ex-millionaire
Ex-convict David Edwards was 46, unemployed and living with his parents in 2001 when he bought one of four winning tickets in a $280 million Powerball jackpot.
He took the money in a lump sum of $41 million — $27 million after taxes. Edwards bought cars, 200 collectible swords, homes in Florida and California, and much more. He estimated that he spent $12 million during the first year alone.
Edwards and his wife became heavy drug users, according to media reports. He became so sickly from addiction that he moved into hospice care in Kentucky, were he died penniless.
13. A story twice as heartbreaking
Lottery lightning struck twice for Evelyn Basehore. The New Jersey convenience store clerk won $3.9 million from her state's Pick-6 lottery game in 1985. She kept playing and won another $1.4 million a short time later.
Her fortune quickly evaporated as she bought gifts for family members, made bad investment choices and gambled money away in Atlantic City casinos.
By 2012, she was living in a trailer park.
"I'm broke now . . . I work two jobs," Basehore told the New York Post. "My advice to anyone (who wins) would be to go to your lawyer and accountant first."
More: The pitfalls of sudden wealth
Sponsored
Kiss Your Credit Card Debt Goodbye
Millions of Americans are struggling to crawl out of debt in the face of record-high interest rates. A personal loan offers lower interest rates and fixed payments, making it a smart choice to consolidate high-interest credit card debt. It helps save money, simplifies payments, and accelerates debt payoff. Credible is a free online service that shows you the best lending options to pay off your credit card debt fast — and save a ton in interest.