Losing sleep over money
America is in a period of economic uncertainty — and people are stressed out. A study from financial services company Northwestern Mutual reveals that more than a third of Americans feel financial uncertainty keeps them up at night at least once a month.
But Paiva, who is a certified financial education instructor and goes by The Financial Therapist online, believes losing sleep over your finances is far more common. Those who aren't so restless, she says, are "probably either very educated and they have a better relationship with money — or they're in complete denial."
She points out that the COVID-19 pandemic left many folks nervous and scared, and many are now in a very different financial situation than they were two years ago.
For example, mortgage rates have now climbed to over 7% compared to 2021 and 2022 when they were in the 3% range, and student loan payments are resuming in October after over three years.
Chelsea Rohrscheib, a neuroscientist and sleep specialist for sleep management platform Wesper, notes that stress and anxiety are major triggers for developing insomnia.
When you're stressed, the human body releases more cortisol into your bloodstream and your nervous system goes into fight-or-flight mode, which makes it extremely difficult for you to fall asleep.
"We actually see a massive uptick in sleep problems when the economy is not doing well or people are really worried about money," Rohrscheib told Moneywise.
"The last time we saw this really happen, and saw an increase of sleep disorders, was during the 2008 recession."
Rohrscheib believes if the U.S. goes into a recession, more folks may seek help from sleep labs or sleep therapists.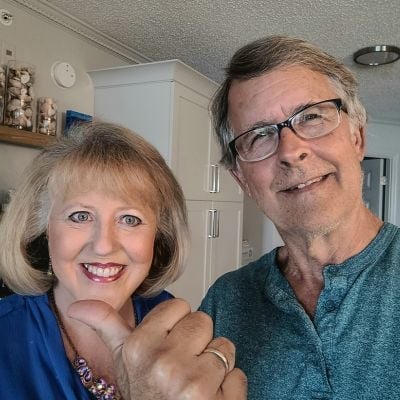 How lost sleep can impact finances
Most adults require seven to nine hours of sleep each night, but it really depends on your personal DNA, says Rohrscheib. That said, getting an inadequate amount of daily sleep over a prolonged period accumulates what is known as "sleep debt" — which can be extremely difficult to pay off over time.
Rohrscheib compares this to accumulating debt on a credit card.
"If you're somebody who's had poor sleep for years — that, you'll never be able to pay off," she said.
Sleep debt can take a significant toll on your finances too.
"I don't feel like it's chicken or the egg, I feel it's a cycle," Paiva said.
Paiva explained that low sleep can lead to low resilience, which can lead to "micro financial decisions" that affect your money over time. For example, you might not have the energy to do the groceries or cook a meal for yourself, so you decide to order take-out instead, which can be more expensive.
Rohrschieb says you might be more prone to addiction, impulse spending or even gambling due to sleep loss.
And sleep loss can exacerbate existing mental illnesses, increase your risk for chronic health conditions, such as cardiovascular disease, cancer and diabetes, or reduce immune function and make you more susceptible to infection.
This could mean dealing with higher health-care costs, as well as losing pay from missed work hours.
In fact, a 2017 study published by Rand Health Quarterly estimates that sleep loss costs the U.S. economy between $280 billion and $411 billion each year due to absenteeism and reduced productivity.
Financial decisions and sleep deprivation
Rohrscheib warns that not getting enough sleep prevents your brain from functioning at full capacity.
"Your cognitive performance and your ability to think rationally is going to be highly inhibited — these include things like your intent, your attention, your ability to focus and learn, your mood," Rohrscheib explained.
"And that may affect your ability to work with your finances."
Paiva tells her clients that if they're dealing with short-term, situational insomnia to treat it as though it's a head cold and rest — and not try to cure it with a couple extra cups of coffee.
When it comes to impulse shopping, Paiva advises if you're scrolling through Amazon in the evening, just add the item to your cart, wait a day or two and re-evaluate whether the purchase is really worth it.
"Never make a financial decision after 5 p.m. if you can help it," Paiva added, noting that cognitive function starts to decline after 3 p.m.
Rohrscheib recommends folks who suffer from sleep deprivation reach out to a financial expert or a trusted friend or family member for help when making major financial decisions.
If you've been struggling with sleep for a very long time, it might be time to consult your doctor in case you have an underlying medical condition.
And if your sleep loss is rooted in anxiety or anxiety around money, speaking to a mental health professional or financial therapist might help alleviate some of your stress.
Sponsored
Follow These Steps if you Want to Retire Early
Secure your financial future with a tailored plan to maximize investments, navigate taxes, and retire comfortably.
Zoe Financial is an online platform that can match you with a network of vetted fiduciary advisors who are evaluated based on their credentials, education, experience, and pricing. The best part? - there is no fee to find an advisor.