Younger generations value mental health support
Neela-Stock is far from alone in her experience. The American Institute of Stress, a non-profit organization, reports that 4 in 5 American employees suffer from work-related stress. A quarter said their jobs were the number-one stressor in their lives.
But even considering how widespread the issue is, for employees who are struggling, workplace mental health coverage tends to be quite limited. The most common benefit is an Employee Assistance Program (EAP), which provides focused, short-term counseling to help employees cope with a specific issue affecting their work.
According to a survey of 1,000 full-time workers from the workplace published by mental health provider Lyra, only 25% of workers had dedicated mental health benefits in 2021, while 54% had access to an EAP.
However, the report also found that access to workplace mental health benefits has improved since 2020, and more workers have benefits that are fully covered.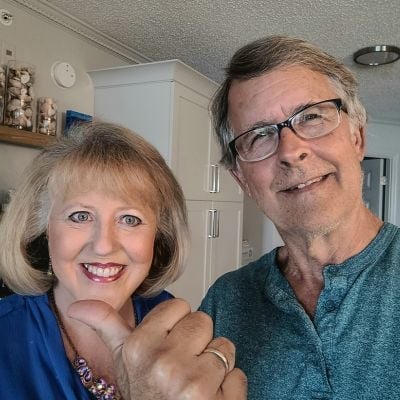 Everyone benefits from enhanced benefits
While many may assume any resources offered in this area would be considered an extra perk, the data shows that if employers don't prioritize their employees' mental well-being, they run the risk of losing them.
A 2021 study from management consulting firm McKinsey discovered that not only do most Gen Z employees take mental health resources into consideration when choosing an employer, 57% say they're important when deciding whether to stay at an employer as well.
While nearly three-quarters of both Gen Z and millennial workers told Securian Financial they made use of mental health benefits offered by their employers, only 58% of Gen Xers and 49% of baby boomers reported the same.
Denise Rousseau, professor of organizational behavior at Carnegie Mellon University, says it's not just that older workers are less in need of mental health support, pointing out that aging out of the workforce and shifting into retirement can be challenging for many.
What she suspects is going on is that older workers are simply more reluctant to seek help — even when they could use it.
"It's not been part of their normal life and the way they thought about themselves," Rousseau told Moneywise, adding there's now less stigma and more resources for mental health than back when Gen Xers and especially boomers first joined the workforce.
There are benefits for employers, too
Rousseau points out that helping employees gain access and coverage for mental health care can help enhance their productivity and performance.
Around one million workers miss work each day due to stress, and more than half aren't engaged on the job because of it, according to The American Institute of Stress. The organization also says the total economic impact of stress to U.S. employers — including factors like absenteeism, turnover, diminished productivity and medical and legal costs — is a whopping $300 billion a year.
Workers are less likely to quit their jobs if they have a good relationship with their employer. This is particularly relevant right now, as the U.S. continues to grapple with a tight labor market.
To cut down on workplace stress, the Society for Human Resource Management has a list of recommendations for employers to follow. It includes allowing for more remote or hybrid work opportunities, doing employee surveys to find out what their support needs are and making sure employees feel encouraged to use their paid time off.
Simply offering good salaries isn't enough to get "loyalty, flexibility and service," from employees, Rousseau emphasizes. And she adds the value of benefits that support an employee's mental well-being are likely to vary from person to person. For some, providing competitive compensation and opportunities for professional development and growth supports mental wellness. If any employees are parents, offering child-care support can be incredibly useful.
Kiss Your Credit Card Debt Goodbye
Having a single loan to pay off makes it easier to manage your payments, and you can often get a better interest rate than what you might be paying on credit cards and car loans.
Fiona is an online marketplace offering personalized loan options based on your unique financial situation.
When you consolidate your debt with a personal loan, you can roll your payments into one monthly installment. Find a lower interest rate and pay down your debt faster today.
Get Started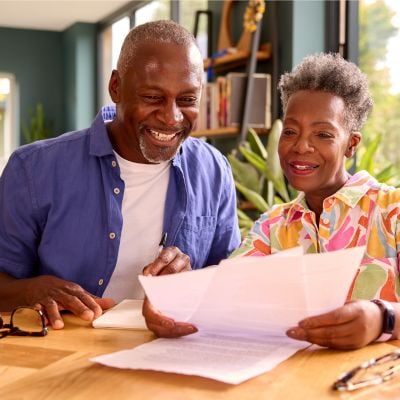 Why just having mental health benefits isn't enough
Since Neela-Stock left her job, she has opted to work freelance and is hesitant to commit to a steady 9-to-5 again. Her current situation allows her to vet clients to make sure they prioritize supporting workers' mental health.
"I have an escape door. If they treat me badly, I can leave," she said.
And while she could afford to leave her job, not everyone can make that choice — especially if they need to work in order to keep their health insurance coverage.
Getting in front of that, there needs to be a foundation of "psychological safety" in the workplace, Neela-Stock said.
"If you don't have that, then all these other benefits, in my opinion, are just going to be Band-Aids."
Sponsored
Follow These Steps if you Want to Retire Early
Secure your financial future with a tailored plan to maximize investments, navigate taxes, and retire comfortably.
Zoe Financial is an online platform that can match you with a network of vetted fiduciary advisors who are evaluated based on their credentials, education, experience, and pricing. The best part? - there is no fee to find an advisor.