1. Chevrolet Colorado Reliability score: 4
The 2020 Chevrolet Colorado might be the most fuel-efficient pickup truck you can buy, but that doesn't save it from this cold, hard truth: In many ways it's a failure.
The Colorado's reliability and consumer satisfaction ratings have consistently fallen in the last five years, and the relatively good fuel economy is barely an upside.
It can tow nearly 4 tons and has plenty of up-to-date tech, but the midsize truck still falls short in some pretty fundamental ways.
Consumer Reports says it's noisy, rides rough, and the seats and steering wheel positioning are "deal breakers" that make the Colorado impossibly uncomfortable to drive.
$21,300 starting price
18 mpg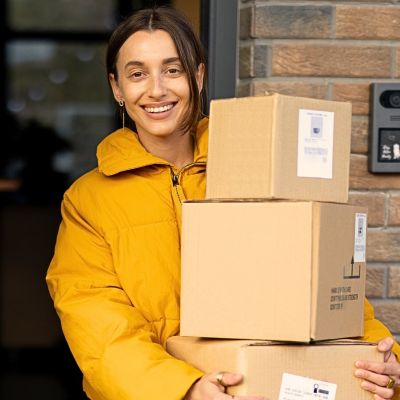 Capital One Shopping's browser add-on automatically applies coupon codes as you shop online. It's absolutely free – plus it takes only two clicks to install. Add the Capital One Shopping browser extension today and start earning discounts of up to 50% on the things you already buy.
Install for Free
2. Chevrolet Camaro Reliability score: 5
The newest Chevy Camaro is pretty much exactly what you'd expect a two-door, low-end sports car to be: unoriginal, soulless, and built for one.
Consumer Reports found it to be lacking in clear sight lines and universally uncomfortable when carrying more than two people.
But there are a few positives. The 2020 reboot of the Camaro is accompanied by a more affordable model called the LT1, which offers a V-8 engine at a lower price point than the SS model.
Prices for the new LT1 start at $3,000 below the cheapest 2019 V-8 engine model, called the 1SS. That's a bright spot for an otherwise uninspired vehicle.
$25,000 starting price
20 mpg
3. Jeep Wrangler Reliability score: 12
With a subpar fuel economy rating, the Jeep Wrangler is not the environment's best friend.
The SUV's reliability rating from Consumer Reports has been dropping steadily for nearly 10 years, and the unique off-roading abilities of the Wrangler don't neutralize the negatives.
Not to mention that anyone who's been in a Jeep knows just how deafeningly loud one can be when you're on the highway. It's not a vehicle well-suited to daily use.
While the 2020 Wrangler may be the most sophisticated Jeep released so far, let's be honest: That isn't saying much. Make sure you take it for a test drive first.
$28,295 starting price
18 mpg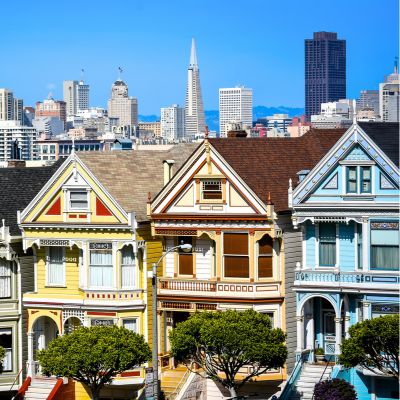 Believe it or not, you don't need millions, or even hundreds of thousands to invest in real estate. Arrived is an online platform where you can invest in shares of rental homes and vacation rentals without the headaches of being a landlord.
Learn More
4. Alfa Romeo Giulia Reliability score: 13
Introduced in 2015 as an alternative sports luxury sedan, the Alfa Romeo Giulia was designed to compete with the likes of the Mercedes-Benz C-Class and the BMW 3 Series.
Unfortunately, it's a far cry from its German competitors.
J.D. Power ranked it the 17th best sedan of 2019 — and they don't exactly give out medals for that. It's just a nice way of saying it's one of the worst.
Consumer Reports says the 2020 model is "ripe with frustrations," including a cramped rear seat and trunk. But the car is sporty and has been praised for its smooth handling.
$39,345 starting price
27 mpg
5. Volkswagen Atlas Reliability score: 13
Volkswagen has had varying levels of success with rebuilding public trust since an emissions fraud scandal in 2015.
The U.S. Environmental Protection Agency found that nearly half a million VW diesel cars had software that could falsify emissions numbers when being tested.
The 2020 Atlas isn't the breath of fresh air (pun intended) that Volkswagen needed, even though it looks like a pretty hefty SUV and has a totally legitimate third row.
With VW sitting in the bottom five for brand reliability, drivers might do well to look elsewhere.
$31,545 starting price
20 mpg
6. Volkswagen Tiguan Reliability score: 15
The 2020 Tiguan scores a little higher than the Atlas, but it's evident that the average fuel efficiency and laughable acceleration power are holding VW back.
Many Volkswagen vehicles are lauded for their visibility and interior comfort, and the Tiguan is no exception. In fact, it was one of the most popular VW cars sold in 2018.
But Consumer Reports warns against the Tiguan and has data showing its reliability has fallen significantly from year to year.
Maybe instead of scrapping an ad campaign that was seen as arrogant, VW should have rethought its specs — but that's an argument for another day.
$24,945 starting price
25 mpg
7. Acura MDX Reliability score: 15
Consumer Reports ranks Acura 28 out of 30 for brand reliability. That's not pretty.
But as far as Acuras go, the MDX is one of the better models you can buy. The 2020 model has a sleek look, a roomy third row, and it functions well as a family wagon. The sport utility vehicle is consistently praised for its interior comfort and glamorous appearance.
That being said, you should expect more than just a good photo op from an SUV.
CR says the 2020's shortcomings include a "frustrating and distracting" in-dash infotainment system and a lack of driving excitement.
$44,300 starting price
21 mpg
8. Tesla Model X Reliability score: 15
There's no denying that Tesla makes groundbreaking electric vehicles. The problem is that the company sometimes goes too far.
The 2020 Model X may be the quickest SUV that money can buy, and suckers for specs and roller-coaster-quick acceleration will love it.
But too much divergence from the norm makes Tesla cars brittle, and if you live somewhere without many charging stations, you may not get your money's worth out of your pricey vehicle.
Tesla (or maybe just Elon Musk) is too obsessed with image and not enough with reliability. Besides, the trunk space and day-to-day utility of the Model X are pretty much nonexistent.
$81,000 starting price
87 mpg (equivalent)
9. Chrysler Pacifica Reliability score: 16
There's something about a minivan that just warms the heart. Unfortunately for Chrysler, it's more of a heartburn — because the nostalgia for family vehicles seems to be directed exclusively toward Hondas and Toyotas.
The Pacifica has really tried to stay competitive, but it isn't even in the top 10 best-selling minivans in the country.
Its reliability rating hasn't been able to climb over the last few years, because Chrysler misses on the minutiae of the minivan. The poor selection of features available for the starting price makes the 2020 Pacifica rather pointless.
It can't stack up against other minivans and doesn't have a strong enough resale value to save it.
$33,745 starting price
21 mpg
10. Volvo XC90 Reliability score: 18
The 2020 XC90 is a big dud. Once you first see the roomy interior and clever design — which includes a third row — you may be shocked that this SUV doesn't top everybody's list.
For its above-average price tag, you'd expect this vehicle to be a little more polished than it actually is. The fuel economy is flat-out embarrassing, and if it weren't for the souped-up safety features, the XC90 would be criminally expensive.
The best features come with pricier packages. The basic XC90 offers Volvo's positive driving experience, but it doesn't have enough else going for it.
$48,350 starting price
20 mpg
11. Chevrolet Traverse Reliability score: 18
To put it mildly, the 2020 Chevy Traverse isn't having a great year. Not only is the midsize SUV tied for 10th worst for overall reliability, but it also has already had a recall due to structural issues.
J.D. Power's car expert reviewed the 2019 Traverse pretty positively and said the biggest problem was that the mild safety features didn't justify the price of the sport utility vehicle.
But customers tell Consumer Reports the 2020 has problems with its transmission, in-car electronics and power equipment.
The worst aspect may be the Traverse's lackluster fuel economy, which doesn't hold up against the fuel efficiency of other SUVs. There's no excuse for that in 2020.
$29,800 starting price
20 mpg
12. Lincoln Nautilus Reliability score: 19
Formerly known as the Lincoln MKX, the 2020 Nautilus provides an enjoyable driving experience with above-average handling.
Consumer Reports thinks it can almost compete with Lexus and the German luxury SUVs, even if the Lincoln brand doesn't hold the same sway over buyers.
The biggest complaint resulting from an expert's road test is that rear visibility and an outdated gear shifting mechanism create problems for the driver where usually there are none.
The 335 horsepower V-6 turbo engine pulls easily and forcefully, but the car's reliability rating falls far short of Lincoln's competitors — meaning you'll have this vehicle for a good time, not a long time.
$41,040 starting price
18 mpg
13. Buick Regal Reliability score: 24
The new Regal is a hatchback, making it something of a downgrade from the car's sportier, earlier designs. And, the 2020 has already had a recall.
The Buick Regal has dropped in the Consumer Reports dependability ranking because customers say the car's technology is antiquated. They also complain that the interior is boring.
Something else that crops up in the CR review is the total lack of comfort for passengers. Anyone of above-average height is likely to get squished by the sloping ceiling.
You'd expect a pretty comprehensive set of higher-end comforts in a pricey 2020 model car, but the Regal fails on all accounts.
$25,370 starting price
23 mpg
14. Nissan Titan Reliability score: 27
The 2020 Nissan Titan has great safety ratings, comes with a dynamic V-8 engine and offers lots of possible customizations, but it lacks the pulling power of its competitors, and its looks leave much to be desired.
It's a pretty standard truck, so the woeful fuel economy probably shouldn't come as a surprise. But a couple of things that are pleasantly unexpected are the Titan's off-roading capabilities and its 7-inch infotainment system.
The price is higher than those of its competitors, and the Titan's spot in the top five for reliability among pickups is seriously misleading. It's nearly 50 points behind the top-ranked Toyota Tundra. Do yourself a favor and look elsewhere.
$30,690 starting price
16 mpg
15. Fiat 500L Reliability score: 29
The Fiat 500L is a decent option for drivers looking to downsize from SUVs and cut back on gas costs. Unfortunately, the European-chic style that's evoked by Fiat doesn't have a low enough price tag to make it a good investment.
The 500L is the two-door big brother of the Fiat 500. It does have more storage space and is slightly more accommodating for those with long legs, but the car is stiff and undeveloped, and pedal responsiveness is jumpy.
Even though the 2020 Fiat 500L is family-friendly, you're probably better off with a more reliable competitor, such as Honda.
$22,500 starting price
27 mpg
16. Mitsubishi Mirage Reliability score: 31
The low starting price of the Mitsubishi Mirage is a trap. The three-cylinder engine pairs horribly with the car's clumsy handling, and Consumer Reports says outright that you're better off spending your money on a used car.
You think that's harsh? CR describes the Mirage's road test results as "laughably low" and describes the car's interior as "drab, cheap and insubstantial."
The fuel efficiency of this tiny compact (available as a sedan or hatchback) is one of the few saving graces. But if you're looking for a car you'll want to drive more than a few times a year, the Mirage isn't it. It's too noisy and undependable.
$13,995 starting price
37 mpg
17. Jeep Renegade Reliability score: 36
Like the Jeep Wrangler, the Jeep Renegade isn't known for getting high gas mileage. On top of that, Consumer Reports bashes the small sport utility vehicle for its lack of comfort, choppy handling, and lackluster driving experience.
Only 45% of owners were happy enough with the car that they would buy the 2020 Renegade again. The SUV earns one of Consumer Reports' lowest possible scores (just 1 out of 5) for overall customer satisfaction.
The specs and legendary Jeep brand don't outweigh the fact that you could get a Honda CR-V or Toyota RAV4 for a similar price with much higher upsides.
$22,275 starting price
24 mpg
18. Infiniti Q50 Reliability score: 39
The Infiniti Q50 is one of the better models put out by a Nissan brand in recent years. It's top-10 among luxury compact cars, according to Consumer Reports, has a V-6 engine and handles like a sports car.
From a price standpoint, it's competitive with the Audi A4 and Mercedes-Benz C-Class. But it doesn't offer much competition in other respects.
Nissan's German competitors have more luxurious vehicles, superior passenger comfort, and way better in-car technology.
$36,400 starting price
22 mpg
19. Ford F-350 Reliability score: 41
The resale value of the 2020 F-350 is considered the best of any pickup truck. But Consumer Reports found the overall feel of the hulking F-350 to be bland, especially when contrasted against the sleeker F-150 model.
To get an F-350 with optimal specs, you'll need to spend a lot more than $44,000. That relatively small starting price isn't going to get you what you really need.
And, the fact that the 2020 has already had a recall may not be a good sign, from a maintenance perspective.
The F-350 may seem like a good investment, but the Chevy Silverado and GMC Sierra are far better choices than Ford trucks, according to both CR and J.D. Power.
$34,600 starting price
No available data on mpg
20. Nissan Armada Reliability score: 44
The 2020 Nissan Armada is an oversized, clunky gas guzzler with little luxury built into it. For an expensive SUV, it's surprisingly plain.
Consumer Reports says the Armada's saving grace is its 390 horsepower, 5.6 liter V-8 engine, which offers near-immediate responsiveness during acceleration and provides huge towing capacity.
The Armada was overhauled a few years ago to be more similar to the Nissan Patrol, an internationally sold SUV that has a better reputation.
Even though the Armada isn't nearly exciting enough to lure buyers away from more familiar sport utility vehicles, it takes a few steps in the right direction for Nissan.
$47,100 starting price
14 mpg
21. Kia Stinger Reliability score: 44
The Kia Stinger was once crowned the best four-door sports car by J.D. Power. The 2020 model has a turbocharged, 4-cylinder engine that hits some right notes.
But the Stinger suffers from problems common to many sports cars. You feel every little bump, the rear seats are useless, and you'll burn through gasoline quickly.
The Stinger is better than some competitors in its category, but it's nothing special.
The handling and acceleration are OK for the price, and you have the option to upgrade to a V-6 engine — but that's going to cost you thousands of dollars extra.
$33,090 starting price
23 mpg
22. Volkswagen Golf Reliability score: 54
The 2020 Golf gets a fair overall score from Consumer Reports, though the data on reliability is middling, and CR says the sturdiness (integrity) of the Golf's body has been in decline.
VW vehicles are loved for their driving experience, and the Golf is one of the more fun compact cars to take out for a spin.
But with little to no customization options available, the 2020 Golf can feel soulless and boxy, drivers say.
It might be a fun drive, but it won't be a car that lasts and keeps you happy in the long run.
$23,195 starting price
28 mpg
So which new cars can you depend on? Keep reading to see a brief countdown of the three most reliable 2020 models, according to Consumer Reports.
3. Toyota Prius Reliability score: 92
The Prius has been known for its exceptional fuel economy for years. Consumer Reports says the 2020 model — which scores high not only for reliability but also for owner satisfaction — can go more than 50 miles on one gallon of gas, which CR says is "among the best mileage for a car that doesn't have to be plugged in."
It also has an exceptional resale value, according to J.D. Power, and one of the best parts of the Prius is the driving experience.
You get a quiet, comfortable ride, with improved braking and handling in the 2020 model.
And, the modern look and updated interior finishes make the Prius feel like more than an eco-friendly ride.
$24,325 starting price
52 mpg
2. Toyota Prius Prime Reliability score: 94
If you want to go green, one of the biggest fears about buying an electric vehicle is the range. Will you be able to make it home? Is recharging going to add an extra hour to your trip?
Wtih the Prius Prime plug-in hybrid, there are none of those worries. The car optimizes both its battery and fuel capabilities.
The rechargeable lithium-ion battery averaged 22.5 miles in a road test, and the Prime averages 50 miles on a gallon of gasoline. With that combined power, you can go almost 600 miles on one tank of gas, Consumer Reports estimates.
So, you can help the environment from the comfort of your Prius Prime. It drives like a car with a gas engine but allows you to reduce your carbon footprint.
$27,750 starting price
69 mpg
1. Mazda MX-5 Miata Reliability score: 95
The Miata tops the Consumer Reports list of the most reliable 2020 cars. The two-seat roadster scores its sky-high reliability rating because it earns the best possible rating for 17 potential trouble spots, including the electric system, drive system, suspension, brakes and exhaust.
You should feel confident in your car if you're driving any Mazda: Consumer Reports ranks the brand second-best overall for 2020, meaning you probably won't have to deal with inconvenient recalls or a disappointing resale value.
Of all the sports cars in the world, the Mazda MX-5 Miata is impressive enough to rise above competitors that would cost you twice as much. It's sleek, quick, and the price is right.
$25,730 starting price
34 mpg
Sponsored
Kiss Your Credit Card Debt Goodbye
Millions of Americans are struggling to crawl out of debt in the face of record-high interest rates. A personal loan offers lower interest rates and fixed payments, making it a smart choice to consolidate high-interest credit card debt. It helps save money, simplifies payments, and accelerates debt payoff. Credible is a free online service that shows you the best lending options to pay off your credit card debt fast — and save a ton in interest.