1. Justin Bieber for Nicole by OPI Nails Who remembers 2009, when Justin Bieber was a baby-faced pop star singing bubblegum hits about true love?
Back then, putting Bieber's name and face on any product was guaranteed to be a bona fide bestseller, and as such, some marketing wizard decided that a collab with OPI nail polish was the thing to do.
In 2010, "One Less Lonely Girl" nail polishes, by the brand Nicole by OPI nail polishes, were released in Walmarts nationwide. The colors were of course sparkly and over the top, with shade names like "One Less Lonely Glitter" and "Me + Blue".
One million bottles were sold nationwide. Sadly, these polishes have since been discontinued.
Bieber's wife, Hailey Baldwin, is reported to be releasing her own makeup line sometime in the near future. No word yet on whether the Biebz will donate his nail polish expertise to the brand.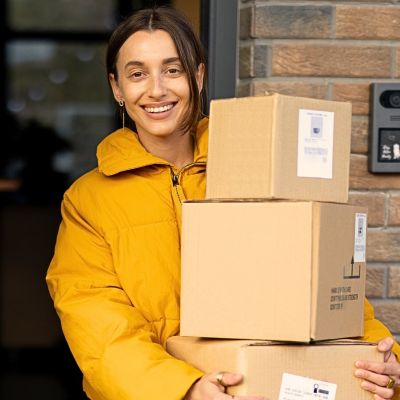 Capital One Shopping's browser add-on automatically applies coupon codes as you shop online. It's absolutely free – plus it takes only two clicks to install. Add the Capital One Shopping browser extension today and start earning discounts of up to 50% on the things you already buy.
Install for Free
2. Mary-Kate and Ashley Olsen for Aquafresh toothpaste In the late '90s and early '00s, Mary-Kate and Ashley Olsen merchandise lined the shelves of every department store across America. Their faces adorned everything from lunchboxes to dolls and even their own cosmetics line.
And also toothpaste.
Yes, the Mary-Kate and Ashley Aquafresh toothpaste collab happened in 2003, offered in fresh flavors like bubblegum and mint.
Today, the Olsen twins have moved on from dentistry and now have their sights set on conquering the fashion world with luxury fashion lines Elizabeth and James and The Row.
3. Kim Kardashian for Charmin toilet paper Kim K is so glamorous that it's easy to forget she's a mere mortal like the rest of us. When nature calls, she trusts Charmin to get the job done. Or at least that's what Charmin paid her to say. (Diamond encrusted teeth and glam squads don't come cheap..
In 2010, the reality TV star kicked off the 5th Annual Charmin Holiday Toilets in New York City. For those unaware, the Charmin pop-up shop was an annual event in New York City's Times Square. Charmin offered free toilets to shoppers passing through the busy city so that everyone's holiday shopping could go on unimpeded, even when nature made its calls.
Kim offered her support for the brand, posing with two adorable fuzzy bears and cutting the inaugural ribbon.
Whether or not she still uses Charmin? None of our business.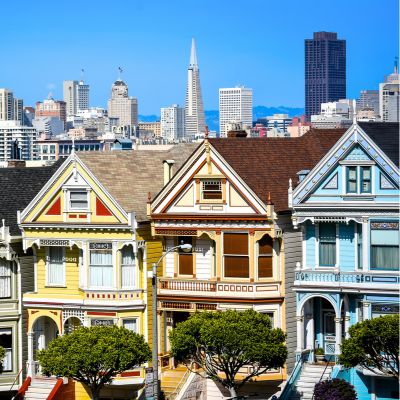 Believe it or not, you don't need millions, or even hundreds of thousands to invest in real estate. Arrived is an online platform where you can invest in shares of rental homes and vacation rentals without the headaches of being a landlord.
Learn More
4. Jennifer Lopez for Fiat 500 Her love "Don't Cost A Thing", but Jennifer Lopez's paid advertisements earn a pretty penny. The actress/singer/ American Idol host has lent her name to a number of mega-successful endorsements, but the most puzzling of all was 2011's Fiat 500.
J-Lo endorsed the line of luxury Italian automobiles in advertisement that paid homage to her beloved home city — The Bronx, NYC. In the filmed commercial, titled "My World" Lopez zips around the city in a sleek white Fiat 500. Her voice over monologue is a love letter to New York, where she proclaims, "This city inspires me."
The only catch? The commercial wasn't filmed in New York City. It all took place on a lot on the opposite side of the country — Los Angeles. Whoopsie.
Careful viewers caught wind of the scheme, and the commercial was labelled a dud. Lopez has appeared in plenty of box office flops, but we're guessing that this commercial is the one she mosts wants to forget.
5. Britney Spears for Candies by Kohl's In 2009, Britney Spears — net worth $115 million — designed an ultra-affordable fashion line with Candies for department store Kohl's. Celebrities may bring home millions of dollars in lucrative movie deals, but even they can't resist a good bargain, especially where cute fashion is concerned.
It was only two years prior that BritBrit had let her dog poop on a $6,700 Zac Posen gown during an OK! photoshoot, so perhaps Candies by Kohl's was the only clothing brand willing to cut the singer a break.
Spears co-designed the entire line of fashion with Candies: blouses, flared jeans, boots, jewelry and even pyjamas.
In the press release, she discussed her collaboration with the brand and gave styling tips to viewers. Would you let Britney dress you?
6. John Cena and Drew Barrymore for Crocs In a 2017 promotional campaign for Crocs, John Cena talked about his experiences being bullied as a child. The commercial certainly was touching — but what does Crocs, the comfortable yet unattractive shoe beloved by chefs and nurses, have to do with pro-wrestlers and bullying?
If you were left scratching your head at this odd collaboration, you're not alone. One can only speculate that Crocs was perhaps making a meta-reference to its reputation as the ugliest shoe ever made.
The follow-up commercial, featuring Drew Barrymore on piano, didn't make much sense either. "Perfect isn't easy some would say that it's a dream, but comfortable is always and forever," she intones. Since when did Drew Barrymore have a singing career?
7. Brad Pitt for Pringles Brad Pitt is now an Oscar winner, but back before he was collecting golden trophies and landing multimillion-dollar movie deals, he had to pay the bills with odd jobs, just like everyone else.
Back in 1989, a then-virtually unknown Brad Pitt was the star of a commercial for Pringles.
In the commercial, a group of beach-combing surfer dudes are driving around Venice Beach and they run out of Pringles chips. They spot a group of bikini-clad girls who are well stocked with Pringles.
The girls and guys then get out of their cars and have a weird sort of Pringles dance-off, while a chipmunk-pitched voiceover says "We've got the fever." You have to see it to believe it, because it's just too bizarre for words — but Brad Pitt is also there.
He's since moved up in the celebrity endorsement deals game, and has done commercial spots for Levi's and Chanel.
8. Katy Perry for The Sims 3 Back in 2009, EA Games released its third iteration of life simulation video game The Sims. Part of the expansion pack for The Sims included a 2D version of "California Gurl" Katy Perry, and a bunch of in-game Easter eggs like candy cane outfits and sweet treats.
Katy Perry isn't known to be much of a gamer in her spare time, so teaming up with EA was a bit of a head-scratcher, to say the least.
The artist also recorded a cover of her hit "Last Friday Night" entirely in Simlish (that's the official language of The Sims game).
9. Penélope Cruz for Nintendo DS In 2012, actress Penelope Cruz did a series of commercial advertisements for Nintendo 3DS. It was truly a global affair: Japanese console maker, Nintendo hires a Spanish actress to play Super Mario, a game about an Italian plumber.
In the (clearly scripted) commercial, she competes against her sister, Monica Cruz, on a level of Super Mario Brothers where they race to the end of the finish line. In a follow-up commercial, Penelope dons overalls and a big bushy mustache, like the real Mario.
It's doubtful that Penelope ever picked up a Nintendo 3DS after the commercial aired, but nearly a decade on, this endorsement leaves us wondering "Why"?
10. Helen Mirren for Wii Fit What was going on in the year 2010? It was truly a banner year for weird celebrity endorsements. Take Dame Helen Mirren, who debuted a series of commercials for Wii Fit, the Nintendo brand's workout series.
"I would never have imagined myself exercising through a video console," she tells the camera. "And now I feel very, very modern. I feel very young," she jokes.
I'd love to see how she still manages to exude class and glamour, even in her sweatpants. Where's the commercial for that?
11. Ozzy Osbourne for I Can't Believe It's Not Butter Move over, Fabio. In 2006, "I Can't Believe It's Not Butter" upgraded its spokesperson from the prince of romance and went in a very different direction with Ozzy Osbourne.
The Prince of Darkness may have once made a name for himself as a rock and roller back in the day, but in his old age, Ozzy is all about heart health. Specifically, he's worried about your cholesterol.
That's why he teamed up with margarine brand "I Can't Believe It's Not Butter", in a commercial where he's cloned himself. The two Ozzies say, "I can't tell the difference, can you?"
Ozzy has since gone back on tour with Black Sabbath, and has made no mention of the cholesterol-free butter replacement since then.
12. Bob Dylan for Victoria's Secret When you think of a Victoria's Secret spokesmodel, the first thing that probably comes to mind is a long-legged, angel-faced Amazonian, prancing around in glitter and lace.
But, an aging folk-rock singer?
In 2004, Dylan — then 63 years old — starred in a commercial titled "Angels in Venice". The 30-second ad segment featured models dancing to his song "Love Sick".
Considering that Victoria's Secret is a brand for teenagers and young adult women, while Dylan tends to appeal to the Boomer crowd, we can safely say that this pairing was a collision of two very different worlds.
Normally, when a rock star does a commercial, their fans deem them a "sell out." But we can only sit and wonder who and why this commercial pairing ever came to be.
13. Kardashian Family for Mastercard Visa, American Express or Kardashian Kard?
In 2010, the "Keeping Up With The Kardashians" reality TV starlets Kim, Khloe and Kourtney Kardashian, teamed up with Mastercard to release their very own credit "Kardashian Kard" (that's "card" spelled with a "K", naturally).
The prepaid card featured the faces of three Kardashian sisters smiling at you, possibly to make you feel a bit better about the fact that while you may have the Kardashian Kard you'll never make Kardashian level Kash.
Sadly, the Kardashian-Mastercard partnership was short-lived, being canceled after only 250 people signed up. It was described by Forbes as "One of the worst financial products ever introduced," due to the outrageously high monthly fees, that ranged from $60 to $100.
14. Snoop Dogg for Hot Pockets In 2004, Snoop Dogg released the smash hit "Drop It Like It's Hot", and by 2012, he had turned the song into a certifiable legend with his Hot Pockets commercial.
"Pocket Like Its Hot", featuring rapper DeStorm and comedian Andy Milonakis as guest performers, was a viral hit when it debuted in 2012.
The star of the show, however, was Herbie Hot Pocket, the blinged-out and microwavable calzone. Sounds delicious.
15. Mariah Carey for Walkers potato chips You're not imagining things — this brand collaboration was very, very real. In 2019, the music megastar lent her face and voice to the British brand of potato chips. In the commercial segment, she revisits her classic Christmas hit, "All I Want For Christmas Is You."
Her smiling visage also graced the front of Walkers chip bags across the UK. Other flavors, besides prawn cocktail, were cheese and onion and salt and vinegar. (Maybe Mariah could endorse breath mints next?)
What makes this endorsement really strange is the one burning question on everyone's mind: Does Mariah even eat potato chips? She barely even nibbled at one during the commercial. If you're getting paid $11.6 million dollars for a one minute commercial spot, you could at least take a bigger bite.
16. Tom Hiddleston for Centrum multivitamins There's nothing wrong with wanting to get a jump start on your health and wellness, and what better way to do it than with a multivitamin?
That is, unless Tom Hiddleston is making aggressive eye contact while watching you eat and get ready.
In 2019, Hiddleston, best known as Loki in Marvel's "Avengers" series, starred in an incredibly bizarre commercial for Centrum multivitamins, filmed for the Chinese market.
The commercial eventually made its way to the US for its incredibly strange use of first-person POV. While we're sure everyone's fantasized about Hiddleston bringing us heart-shaped eggs in the morning, we never imagined it would be like this.
Sponsored
Kiss Your Credit Card Debt Goodbye
Millions of Americans are struggling to crawl out of debt in the face of record-high interest rates. A personal loan offers lower interest rates and fixed payments, making it a smart choice to consolidate high-interest credit card debt. It helps save money, simplifies payments, and accelerates debt payoff. Credible is a free online service that shows you the best lending options to pay off your credit card debt fast — and save a ton in interest.