1. Glam squad for Kim Estimated cost: $168,880 per month
Being in the spotlight as much as Kim demands sticking to a strict beauty routine to look glamorous at all times. She lives a life of luxury most of us can only dream of and she doesn't skimp on the price tag for beauty.
Her routine isn't set in stone, but she has a whole team fawning over her, including home hairstyling, daily at-home makeup and teeth whitening. Of course, getting mani-pedis and her eyebrows done aren't a daily occurrence, it's still budgeted into the bill.
On average, her monthly beauty expense is roughly $168,880.
But during Kanye's Yeezus tour, back in 2013, he wanted Kim's glam squad to be available 24/7, even while overseas. That meant he paid even more for the squad to hop on a private jet and fly to her location.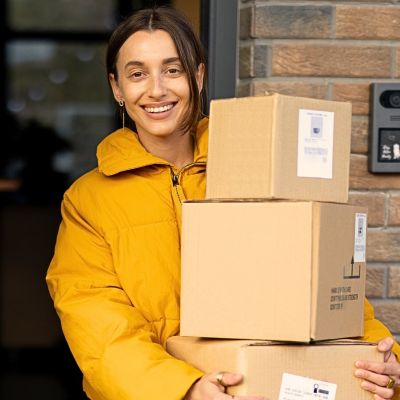 Capital One Shopping's browser add-on automatically applies coupon codes as you shop online. It's absolutely free – plus it takes only two clicks to install. Add the Capital One Shopping browser extension today and start earning discounts of up to 50% on the things you already buy.
Install for Free
2. Multiple houses
Estimated costs: $45 million between three mansions
Saving up for a mortgage can take years of careful planning and saving. But if you're a millionaire, you can easily own multiple homes across the country.
Kimye's Bel-Air mansion and the first home they bought together back in 2013 was purchased at $11 million.
If one mansion wasn't enough, they bought a Hidden Hills mansion for $20 million just a year later in 2014 and recently added a ranch to the mansion's property.
The ranch-theme must be a new trend, because their newest real estate acquisition is a 4,500-acre ranch in Cody, Wyoming, for $14 million. Kanye even introduced himself to the mayor, and there have been reports of photo requests by the locals.
3. Diamond-encrusted teeth
Estimated cost: more than $60,000
Going to the dentist is usually a stressful experience. Some even worry about getting scammed. Combine that with the sound of drilling and constant pressure on your jaw, and one might even say it's unpleasant.
But maybe not for Kanye, who has revealed that he loves having diamonds on his teeth. Taking diamond grillz out all the time became tiresome, so what did he do? He had a diamond grill permanently installed along the bottom row of his teeth.
The cost is an estimate, but according to American Cosmetic Dentistry, it averages about $2,000 per tooth depending on the size and quality of the diamond.
Full grillz can cost between $10,000 and $150,000 depending on the number of diamonds and complexity.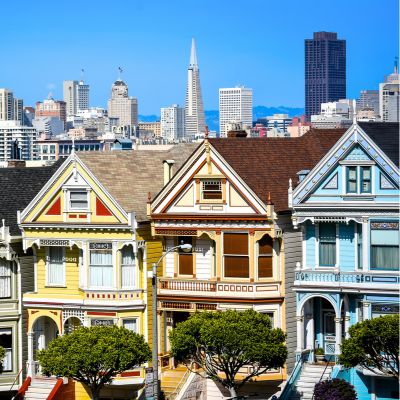 Believe it or not, you don't need millions, or even hundreds of thousands to invest in real estate. Arrived is an online platform where you can invest in shares of rental homes and vacation rentals without the headaches of being a landlord.
Learn More
4. Bathroom sink
Estimated cost: $30,000
Earlier in 2019 during home renovations, Kim posted a photo in a tweet about her basin-less bathroom sink.
In a quick glance, it just looks like a faucet sitting on top of a flat countertop. The photos left followers baffled, causing a flurry of re-tweets begging for an explanation.
On Instagram, Kim shot a video of how the sink operated and upon closer inspection, the sink slopes slightly to a small drain on the opposite side of the faucet to prevent water from spilling onto the floor.
Reports stated that they tested eight versions of the bathroom sink, before settling on this one which cost around $30,000.
5. Hand-painted Hermés bag Estimated cost: at least $50,000
Kanye gifted Kim a hand-painted Hermés Birkin bag for her 34th birthday. But this bag wasn't commissioned by a world-famous artist, it was done by their young daughter, North.
There are yellow and blue paint splatters and smears on the body of the bag, complete with a little orange handprint in the center.
Kim shared in an interview that there was also a video that accompanied the gift, showing North hard at work painting away.
While the actual price of this gift is unknown, Birkin bags run anywhere between $10,000 to $100,000. That's a very expensive finger painting session, even for a Kardashian.
6. Rented an island for Kanye's birthday Estimated cost: $440,000
Renting out fancy locations for birthdays, such as restaurants or an event venue, isn't unheard of. Of course, when it comes to the Kardashians, they never party cheaply. For the rapper's 40th birthday bash, Kim rented an island in the Bahamas to celebrate.
That's right, an entire island.
The four-day-getaway was at the Baker's Bay Golf and Ocean Club. Kimye invited some of their closest friends to join in on the party.
Baker's Bay Golf and Ocean Club boasts many tropical amenities like snorkeling, an oceanfront golf course and different restaurants to choose from.
It was a sunny paradise all to themselves.
7. Hair cuts Estimated cost: $500 per hair cut
Going to the salon to get your hair done can cost a few hundred dollars. The longer your hair, the longer and more complicated cutting it can be.
But, it isn't Kim spending this money on her hair, although she probably spends thousands on it.
Back in 2010 Kanye was spending $500 to get his haircut every day — that's $182,500 for the whole year, if he didn't miss a day.
He also asked his preferred barber to move from Chicago to New York City for his daily cuts. Then he asked the barber to follow him around the country when he traveled.
We're not sure we can even call it a cut, since there's barely any hair there. Maybe just a trim.
8. Savoir Royal State bed Estimated cost: $175,000 for one bed
The world's most expensive bed contains horsetail hair from Latin America, cashmere from Mongolia and 1,600 miles of silk thread and is fit for royalty. Not to mention the hundreds of hours by skilled laborers to carefully craft every inch to perfection.
Savoir Beds produced 60 Royal State Beds in 2013 to commemorate the 60th year of Queen Elizabeth II's reign.
And Kimye wanted to have, not one, but six of the limited edition royal beds in their Bel-Air mansion — costing them just over $1 million.
It was said that the purchase of the beds were part of a major home renovation, where they spent thousands of dollars on other upgrades throughout the mansion.
9. Rented a movie theater for Kim's birthday Estimated cost: $5,000
In terms of Kanye gifts, this one is on the cheaper side. To celebrate Kim's 35th birthday, Kanye rented out Cinepolis Luxury Cinema at The Promenade in Los Angeles.
The whole Kardashian-Jenner clan — minus Khloe — joined to see a private viewing of the "Steve Jobs" movie.
With huge leather recliners and food service directly to your seat, renting out the whole theater wasn't too crazy of a gift, even with the pricey movie ticket fee of about $22.50 for general admission.
But we can guess that Kanye added to the experience, maybe decking out the theater in flowers (since we know that's his go-to gift), hiring private chefs or having special drinks made. It wasn't an ordinary movie viewing.
10. Lamborghini Aventador LP 700-4 Estimated cost: $750,000
Kanye isn't the only one that's been known to give expensive gifts; after all, Kim wouldn't be a true Kardashian without knowing how to spoil her loved ones.
For his birthday in 2012, she gifted him a rare, fully customized, sleek black, two-door Lamborghini, that closely resembles the Batmobile.
Kanye was performing in Ireland with Jay-Z for their Watch the Throne tour, so Kim took a video of the car to show him his new ride.
The car originally retails around $387,000, but we know Kim didn't just pick the generic model of the car, she had it customized and upgraded to the very best class.
11. Yeezy outfits for Kim Estimated cost: unknown
Kanye first debuted his clothing and sneaker collection back in 2015, but his love of sneaker design goes as far back as middle school.
Pursuing music and gaining fame ultimately led him back to his love of sneakers, where he was able to create for various brands and designers. This helped kickstart his fashion career.
His clothing brand is titled Yeezy, also his nickname, and specializes in high-end streetwear style. In 2016 he used his new album to create a launch party for his sneaker release, combining design and music.
Kim is a big supporter of Kanye and is often seen sporting Yeezy outfits. While it's unknown whether she's gifted the clothes or purchases them herself, it's not cheap, with track pants $180 a pair, a sweater costing $380 and boots for $400.
12. 10 Burger King franchises in Europe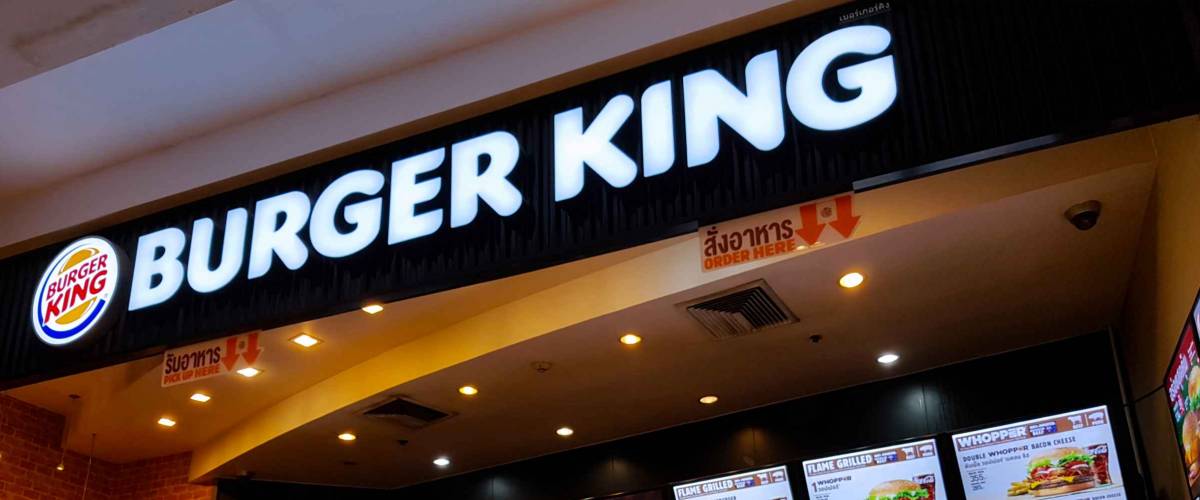 Estimated cost: $3.2 to $32.8 million
While Kim often adheres to a healthy diet featuring the latest food craze (like charcoal lemonade) she is also a sucker for fast food.
Kanye bought and gifted Kim 10 branches of Burger King as a wedding present. He already owns several Fatburger locations in Chicago, so owning restaurants in the U.K., Italy and France is a small jump to the European fast-food world.
Since Kanye was generous enough to buy so many locations, Burger King thought it would be a nice gesture to offer to cater their wedding, but sadly the offer was declined.
We'll never know what a Burger-King-catered-Kardashian-wedding would look like.
13. One thousand red roses
Estimated cost: $40,000
Many of Kanye's gifts to Kim have involved flowers. We don't mean a single bouquet that you buy at a local flower shop, we're talking about a lush flower wall (that's at least 10 feet tall) for Mother's Day or exotic flowers hanging above a pianist playing on a grand piano in your living room.
One of the most classically romantic Valentine's Day gifts we can think of is a dozen roses.
Since Kanye is Kanye and never thinks small, he multiplied the standard dozen by about 80 and gave Kim one thousand red roses — beautifully displayed in large vases.
Kim loved to show off all the ways that Kanye spoiled her, especially if it made her look good. It's no big deal, just another date night for her.
14. Gold-plated toilet seats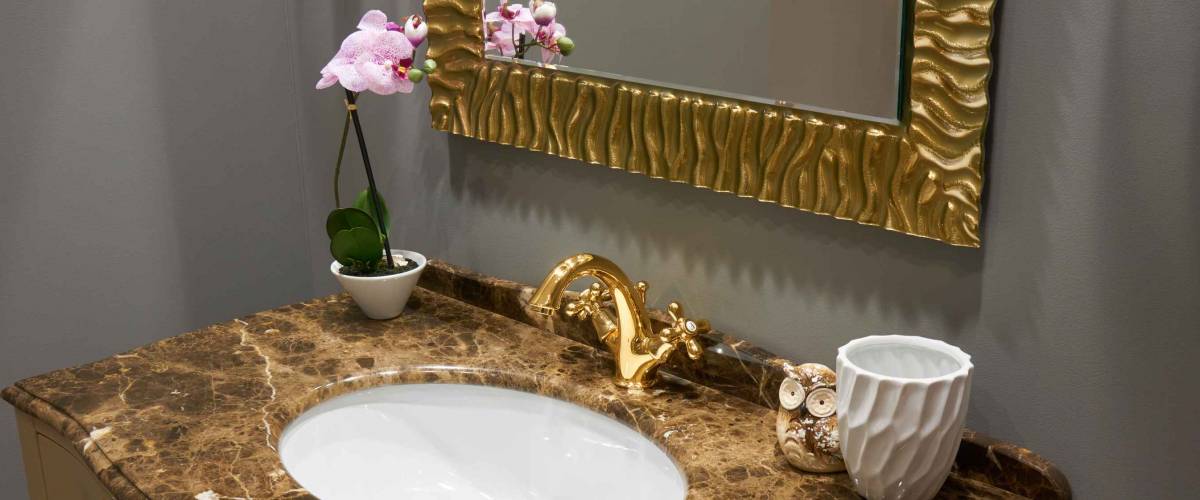 Estimated cost: $750,000
Talk about flushing out the cash for this one. Gold-plated anything just screams royalty and it feels like that's the vibe that Kimye always strives for.
If one gold-plated toilet seat wasn't enough, they had four toilet seats that were put into their Bel-Air mansion during a renovation.
That mansion has since been sold, but we're not sure if the toilet seats were included in the purchase or if Kimye took them to their new place.
While they aren't the first celebrities to have gold-plated decor, there are actually more expensive toilet seats out there, such as the $5 million Hang Fung Gold Toilet.
15. Nursery for Chicago
Estimated cost: at least $12,000
Chicago West, born Jan. 15, 2018, is a younger sibling to North and Saint. Surprisingly, even being a Kardashian-West means getting some hand-me-downs.
The crib in her nursery was reportedly worth $4,900, but that price could be justified since it was used in North and Saint's nurseries too.
Of course the list of items in the nursery also cost a pretty penny, with a bassinet costing $1,900, a Como Glider chair costing $1,495 and a shearling area rug averaging $3,499.
Psalm, the newest addition to their family, was born in May 2019. Even keeping the hand-me-down tradition going, there's no doubt they spent even more money on Psalm's nursery.
16. Private 747 flight Estimated cost: $200,000 per hour to rent
There's a first time for everything, even if you seemingly have everything you could ever want. Kimye had this double-decker, 660 seater to themselves while they traveled to an undisclosed location.
Kim posted videos on her Instagram with excited text of going on a 747 for the first time (she even sounded a little stunned that this was her first time on this type of plane).
Her videos gave her followers a quick tour of the bedrooms, fully stocked bathrooms, dining room and Kanye's office.
We all know by now that Kimye lives large, so we can also assume that there weren't the ordinary airplane food and beverage options, which may or may not be estimated into the rental cost.
17. Louis Vuitton recycling bins
Estimated cost: unknown
As the saying goes, 'One person's trash is another person's treasure,' and Kim seemed to take that to heart. Fans were shocked when she revealed her new recycling bins via Snapchat back in 2018.
She loves name brand products so much that she has a pair of blue and black recycling bins covered in the famous 'LV' logo. Because — why not?
If you have the money to dish out for something like this, you might as well have stylish garbage.
It's unknown if the bins were specially made for Kim, or a gift, or even just logo decals applied to regular old bins. If the bins are authentic, they didn't come cheap.
18. Gift for Jay-Z Lion & Sons
Estimated cost: $34,000
It isn't just Kim that receives expensive gifts from Kanye, his friends also get a small taste of his extravagant gift-giving skills.
Long-time friend and fellow rapper, Jay-Z, received a Lions & Sons Divora Golden Skull, encrusted with red topaz stones, for his first Father's Day.
To make the gift even more memorable, instead of just shipping it, Kanye took a private jet to hand-deliver the gift to Jay-Z.
The Lions & Sons brand makes a total of 18 skulls, so theoretically, Kanye could gift one a year until Blue Ivy (Jay-Z's daughter) is all grown up. But that would probably get expensive since the cheapest skulls are still $15,000.
19. Swarovski-encrusted fridge Estimated cost: $1 million
During their home renovations, Kimye spent serious cash on some unconventional home items, like their gold-plated toilet seats.
One room they also splurged on was their kitchen, where they bought a new fridge. This isn't a full-size fridge though, it's an undercounter refrigerator mainly used for beverages.
That doesn't sound very exciting, but Kimye being Kimye, just had to get a special fridge that has Swarovski crystals on it.
Kim loves to show off her bling, so getting a crystal-encrusted fridge sounds just like something they would have in their home.
Their expensive kitchen items didn't stop there. They also spent close to $1 million on appliances from Electrolux, a Swedish household appliance manufacturer.
20. 150 Christmas gifts and counting Estimated cost: unknown
You've spent thousands of dollars on flowers and a rented out movie theater, what's the next gift to give?
Luckily for Kim, she didn't just receive a gift, she received 150 gifts for Christmas.
While all 150 gifts weren't shown, Kim boasted a few expensive clothing items like a rainbow-hued fur coat. Her love of expensive designers didn't stop there; she was also gifted a Louis Vuitton dress and Prada jumpsuit.
We can only imagine the other high-end brands that were included in the 150 presents.
While Kim unwrapped her gifts during a livestream, she also said that Kanye sent his assistant to Italy to shop for the items via Skype. We doubt Kanye wrapped them all himself, but it's still amusing to think he did.
21. Nanny bills Estimated cost: $50,000 - $100,000 a month
Raising a kid is expensive, but having three kids is even more expensive, especially if you only buy the nicest things.
Being busy, jet-setting moguls, means Kimye doesn't always have time to care for their children on their own, so they hire nannies to help out.
And not just a single nanny, but a team of nannies that are on call 24/7. And when they travel, they bring a nanny or two along to help out.
Their nanny bill cost them around $50,000 - $100,000 a month and probably got more expensive as they welcomed their fourth child, Psalm, in early 2019.
22. Multiple wedding anniversaries Estimated cost: unknown
Being married for years means you need to keep the anniversary gifts exciting — at least that's what Kimye did for their first few anniversaries.
For their second anniversary, they went back to Italy, the country in which they said, "I do," and vacationed in Rome. Since it was their second anniversary, they probably went all out with private jet-setting and special hotel accommodations.
For their third anniversary, Kanye surprised Kim with an arrangement of white, cloud-like flowers throughout their home. The flowers seemed a little funny-looking, as they resembled huge pieces of cauliflower.
We doubt that was the look he was going for, but social media followers were quick to poke some fun at the cauliflower arrangement.
23. Orbit Baby Stroller Estimated cost: $1,000 per stroller
All of Kimye's kids need to travel in style, and that includes top-of-the-line strollers.
Kim has at least one of these Orbit strollers, which has a sleek, modern look.
The list of features is just as long as the features for a luxury car and sound just as fabulous. Multiple color and fabric choices to choose from make the stroller eye-catching.
The seat is memory foam and rotates 360 degrees, so your baby can be forward-facing or parent-facing. The seat also fully reclines and the tires are shock absorbent for a smooth ride.
24. Donations to charities for prison reform Estimated cost: $1 million
So far, every way that Kimye has spent their money has been for their own benefit. Spending money often means spending it on yourself or loved ones, but it can also mean giving back.
For Kim's 39th birthday, Kanye gifted her a letter, saying he donated $1 million in her name to four of her favorite charities helping with prison reform.
The four charities that received money all reached out on social media and thanked Kimye and their kids for caring about such an important topic, saying how generous the donation was and honored to have Kimye on their side.
Deciding to pursue a career in law, Kim is passionate about prison reform and hoping to help free more prisoners in the future.
Sponsored
Kiss Your Credit Card Debt Goodbye
Millions of Americans are struggling to crawl out of debt in the face of record-high interest rates. A personal loan offers lower interest rates and fixed payments, making it a smart choice to consolidate high-interest credit card debt. It helps save money, simplifies payments, and accelerates debt payoff. Credible is a free online service that shows you the best lending options to pay off your credit card debt fast — and save a ton in interest.