Walt Disney (DIS)
Shares of media and entertainment giant Disney have tumbled 18% over the past 12 months, but are getting renewed bullish attention after the latest earnings report.
For the fiscal quarter ended Jan. 1, 2022, revenue grew 34% year over year to $21.8 billion. Adjusted earnings per share totaled $1.06, more than tripling the 32 cents per share earned in the year-ago period.
The COVID-19 pandemic severely impacted Disney's theme park business. But guests are beginning to visit the iconic castles again. In fact, Disney revealed that its domestic parks and resorts had record revenue and operating income in the quarter.
The company's streaming services are enjoying strong momentum as Disney+ gained 11.8 million subscribers. That brought the service's total subscriber base to 129.8 million.
Management said the company is on track to reach 230 to 260 million Disney+ subscribers by 2024.
On Feb. 10, JPMorgan analyst Philip Cusick reiterated an overweight rating on Disney. His price target of $200 is 31% higher than where the stock sits today.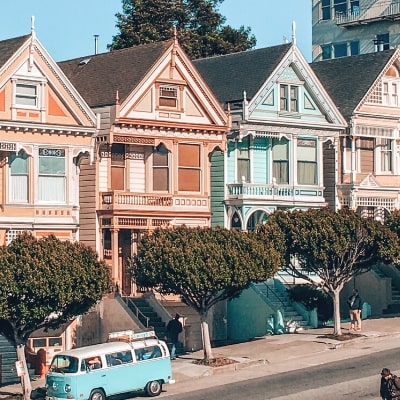 Fundrise helps you invest in real estate without having to buy a house. Let their state-of-the-art technology and in-house experience open the door to new opportunities today.
Sign up
Amazon (AMZN)
Even well-established, mega-cap companies have been trading wildly in 2022.
After reporting Q4 results on Feb. 3, e-commerce behemoth Amazon saw its shares surge 13.5% in the next trading session.
Net sales grew 9% year over year to $137.4 billion in Q4, while net income per share nearly doubled to $27.75.
Still, the stock hasn't exactly been a Wall Street favorite in recent months. Despite the nice post-earnings pop, Amazon shares are still down 9% year to date and off 6% over the past year.
But JPMorgan continues to see plenty of opportunity in the company. Analyst Doug Anmuth recently raised his price target on Amazon to $4,500 and maintained his overweight rating.
The analyst cited Amazon's "solid" performance in retail and cloud services, and also liked its "better-than-feared" outlook for Q1.
With Amazon shares trading at around $3,100 apiece right now, Anmuth's price target implies a potential upside of 45%.
Qualcomm (QCOM)
Chipmakers have largely done well for investors since the onset of the pandemic. Shares of semiconductor giant Qualcomm, for instance, have nearly doubled over the past two years.
JPMorgan doesn't expect Qualcomm's momentum to slow anytime soon.
On Feb. 3, analyst JPMorgan Samik Chatterjee reiterated an outperform on the company and raised his price target on the company from $225 to $240 — about 40% above the current levels.
Chatterjee considers Qualcomm as a top pick with "substantial secular growth levers to surpass investor expectations in both the near and long term."
Qualcomm is generating eye-catching growth, with revenue surging 30% year over year in its most recent fiscal quarter. Qualcomm's supply situation is also improving amid the ongoing global shortage of chips.
"In simple terms, we see supply improvements, and our forward guide contemplates the visibility we have in supply," said CEO Cristiano Amon in the latest earnings conference call. "We still have more demand than supply, and we would ship more if we could."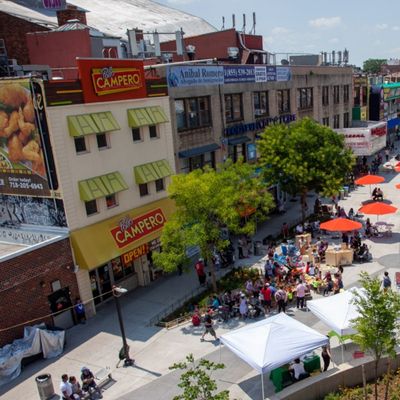 While commercial real estate to has always been reserved for a few elite investors, outperforming the S&P 500 over a 25-year period, First National Realty Partners allows you to access institutional-quality commercial real estate investments — without the leg work of finding deals yourself.
Get started
More from MoneyWise
Sponsored
Pour your portfolio a glass of recession resistance
Fine wine is a sweet comfort in any situation — and now it can make your investment portfolio a little more comfortable, too.
Ownership in real assets like fine wine could be the diversification you need to protect your portfolio against the volatile effects of inflation and recession. High-net-worth investors have kept this secret to themselves for too long.
Now a platform called Vinovest helps everyday buyers invest in fine wines — no sommelier certification required.
Vinovest automatically selects the best wines for your portfolio based on your goals, and it tells you the best times to sell to get the best value for your wine.