AMD
Chip giant AMD is starting to look like the baby that gets tossed out with the bathwater. The shares are down more than 40% in 2022 despite boasting a thriving underlying business.
In Q1, AMD's revenue was up 71% year over year to $5.9 billion.
Some of that topline growth was driven by the acquisition of semiconductor company Xilinx. Eliminating the impact of that purchase still gives us top-line growth of 55%. That's excellent for a stock that's currently trading at a forward price-to-earnings ratio in the high-teens.
More: Farmland could be the hedge you need against stock volatility.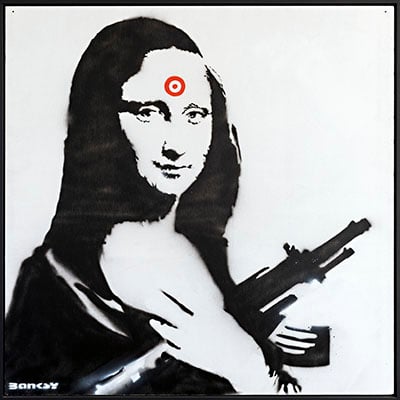 Join Masterworks to invest in works by Banksy, Picasso, Kaws, and more. Use our special link to skip the waitlist and join an exclusive community of art investors.
Skip waitlist
Nvidia
Nvidia is another chipmaker in Cramer's "good basket." While the stock has also plunged by more than 40% year to date, Nvidia's outlook remains relatively bright.
Nvidia is scheduled to report Q1 earnings later this month. Given the recent rout in the digital assets market, the report will likely reflect a plunge in crypto mining demand. But analysts still expect $8.09 billion in revenue and $1.29 in earnings per share.
Nvidia could be an ideal target for investors looking for growth at reasonable prices.
Tech growth
Picking the right stocks in a choppy market is difficult — particularly in the volatile tech sector. Instead of stock picking, investors can make a broad bet on the entire beaten-down space.
The Vanguard Information Technology ETF (VGT), for instance, offers exposure to the leading names in technology. The fund's biggest holdings include Apple (APPL), Microsoft (MSFT) and Adobe (ADBE).
VGT is down 23% in 2022.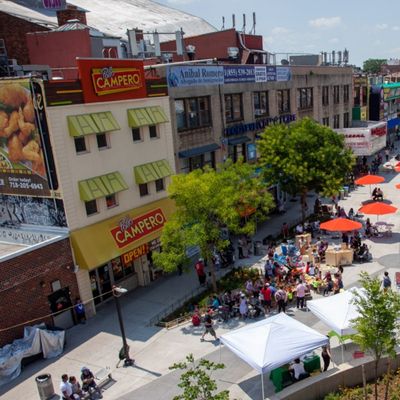 While commercial real estate to has always been reserved for a few elite investors, outperforming the S&P 500 over a 25-year period, First National Realty Partners allows you to access institutional-quality commercial real estate investments — without the leg work of finding deals yourself.
Get started
Banks
Cramer believes a rising interest rate environment is good for big banks. "They're gonna make a lot more money off you," he says.
When rates increase, the spread between what banks charge in interest (to borrowers) and what they pay out (to savers) widens.
Blue-chip bank stocks are a great option. But investors can also bet on the entire sector through an ETF. The SPDR S&P Bank ETF (KBE) tracks the total return performance of the S&P Banks Select Industry Index — an index with an average price-to-book of 1.1.
The ETF's top holdings include banks like First Bancorp (FNLC), Northern Trust (NTRS) and M&T Bank (MTB). Investors worried about rising rates and inflated valuations in the tech sector might want to put KBE on their watch list.
More from MoneyWise
Sponsored
Fine art as an investment
Stocks can be volatile, cryptos make big swings to either side, and even gold is not immune to the market's ups and downs.
That's why if you are looking for the ultimate hedge, it could be worthwhile to check out a real, but overlooked asset: fine art.
Contemporary artwork has outperformed the S&P 500 by a commanding 174% over the past 25 years, according to the Citi Global Art Market chart.
And it's becoming a popular way to diversify because it's a real physical asset with little correlation to the stock market.
On a scale of -1 to +1, with 0 representing no link at all, Citi found the correlation between contemporary art and the S&P 500 was just 0.12 during the past 25 years.
Earlier this year, Bank of America investment chief Michael Harnett singled out artwork as a sharp way to outperform over the next decade — due largely to the asset's track record as an inflation hedge.
Investing in art by the likes of Banksy and Andy Warhol used to be an option only for the ultrarich. But with a new investing platform, you can invest in iconic artworks just like Jeff Bezos and Bill Gates do.