What is Jim Cramer's net worth?
Cramer's net worth is estimated to be $150 million, thanks to his long and abundant career in the financial sphere. His high net worth comes as no surprise given the many hats Cramer has worn throughout his career as an investing superstar. More: Jim Cramer's 7 rules for new investors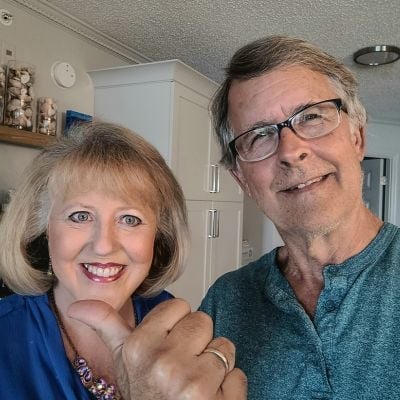 How did Jim Cramer get rich?
To put it simply, Jim Cramer got rich by being an investing wiz. He started his hedge fund company, Cramer & Co., in 1987 and ran it until 2000. The company had $450 million in assets during his time there, and the fund returned an average of 24%.
Cramer founded the financial news and commentary website TheStreet.com in 1996, during his time as a hedge fund manager. Despite initially flunking out, the site has become a valuable resource for "regular" people who want to know what the Wall Street pros are up to, as Cramer intended.
Amidst these significant roles, Cramer has embarked on many other endeavors that have generated multiple streams of income. He's held editorial positions, written books and co-hosted a financial news and stock-picking show, "Kudlow and Cramer."
Since 2005, Cramer has been the host of "Mad Money," which also became a podcast in 2017.
Jim Cramer's early life
Born Feb. 10, 1955, Jim (James) Cramer grew up in Wyndmoor, Pennsylvania. He developed an interest in finance and investing from a young age, staying up to date with the stock market and making imaginary investments.
In his early adulthood, Cramer faced financial hardship. He lived out of his car for about nine months after a thief broke into his home, stole his possessions and drained his checking account.
Even during this turbulent and devastating time in Cramer's life, he continued to invest what he could: "I put $100 into the Fidelity Magellan Fund every month."
He attributes much of his early financial success and wealth to the fact that he got started with investing at such a young age.
Stop overpaying for home insurance
Home insurance is an essential expense – one that can often be pricey. You can lower your monthly recurring expenses by finding a more economical alternative for home insurance.
SmartFinancial can help you do just that. SmartFinancial's online marketplace of vetted home insurance providers allows you to quickly shop around for rates from the country's top insurance companies, and ensure you're paying the lowest price possible for your home insurance.
Explore better rates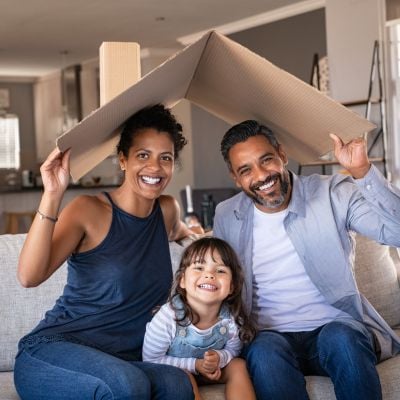 Where did Jim Cramer go to university?
Cramer was accepted to Harvard University on a scholarship and eventually became the editor-in-chief of the school's newspaper, The Harvard Crimson. He graduated in 1977 from the undergraduate program and became a journalist.
He returned to Harvard, for law school, in 1981. Although he graduated from the program, his career shifted to finance and investing.
More: Jim Cramer's top stock picks
Jim Cramer's influence
Considering he taught himself about the stock market and navigated it through personal hardship, Cramer's perspective on making financial education accessible is all the more meaningful.
In an interview, Cramer told PBS: "I've lost tremendous amounts of money in various markets and I think that that's something that makes you better at my job, not worse. I think a lot of the people who are in now haven't lost tremendous amounts of money yet, don't want to, but will. But they won't lose 'em if they're in companies that are real."
Though his mindset is admirable, not all of Cramer's career has been a clean slate. Controversy and criticism
While serving as the editor at large for Smart Money — The Wall Street Journal's personal finance magazine — Cramer was accused of manipulating stock prices. In 1995, Cramer wrote an article praising three small companies that his firm had significant stakes in. The value of the companies quickly increased by over $2 million. Cramer was, unsurprisingly, accused of conflict of interest.
Cramer's actions led to a new rule barring non-staff contributors from writing about companies with stock worth less than $500 million. The new rules also barred contributors from writing about a company if they held more than 1% of the company's stock.
Cramer has his fair share of critics outside of this particular scandal too. In July of 2022, Cramer tweeted about crypto trader Coinbase, only for the company's stock prices to soar mere days later.
Accountant and financial news analyst Genevieve Roch-Decter tweeted in response: "I don't care if a company is the next Amazon. If Jim Cramer is recommending the stock I will never buy." Other notable accomplishments
Clearly, Cramer's career has spanned a variety of avenues, most of which have put a focus on investing and finance — but not all.
Jim Cramer's books
Jim Cramer has authored and co-authored upwards of 10 books on different personal finance topics collectively. One of those being his autobiography, "Confessions of a Street Addict." Other works include:
"Jim Cramer's Real Money: Sane Investing in an Insane World"
"Get Rich Carefully"
"Jim Cramer's Mad Money: Watch TV, Get Rich"
"Jim Cramer's Stay Mad for Life: Get Rich, Stay Rich."
Jim Cramer's restaurant
What might come as a surprise is that Jim Cramer also owns a Mexican restaurant in Brooklyn, New York called Bar San Miguel.
Chris Stang of The Infatuation wrote "Bar San Miguel is actually a really chill, really good little Mexican spot, with excellent margaritas and an awesome back patio … the service is friendly too."
The restaurant has a 4.5 rating on Tripadvisor alongside plenty of positive reviews boasting the atmosphere and tasty food.
Jim Cramer's goal
In his book "Mad Money," Cramer writes: "Investing well isn't easy, but it is possible. My goal in life is to make it easier for you to make money. I want to help out regular people with paying a mortgage, or college tuition, or hey, if we really do well, maybe buying a boat."
Cramer, despite his success, has always aimed to make investing and understanding the stock market accessible to anyone.
In his mission statement for the show "Mad Money", Cramer wrote: "For years I have been trying to help people like you, who own stocks and feel like they're on the outside looking in, become better investors. That's the mission statement, plain and simple."
Sponsored
Follow These Steps if you Want to Retire Early
Secure your financial future with a tailored plan to maximize investments, navigate taxes, and retire comfortably.
Zoe Financial is an online platform that can match you with a network of vetted fiduciary advisors who are evaluated based on their credentials, education, experience, and pricing. The best part? - there is no fee to find an advisor.