Eastman Kodak (KODK)
As a company that made its name through products related to analog photography, Eastman Kodak may not seem relevant in this digital age.
Yet in 2022 — a time when the broad market is experiencing a pullback — Kodak shares have soared 38%.
The company's latest earnings report cheered up investors. In 2021, revenue grew 11.8% year over year to $1.15 billion. It also generated operational EBITDA of $11 million, marking a significant improvement from a loss of $1 million in 2020.
Insiders are getting in on the action, too.
On Mar. 18, Kodak director David Chene acquired 2,434,179 shares of the company for a total of $14.06 million. On Mar. 21, Chene spent another $1.54 million buying 250,693 shares.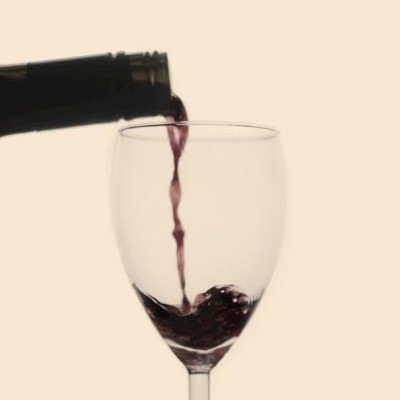 Fine wine is a sweet comfort in any situation — and now it can make your investment portfolio a little more comfortable, too. Now a platform called Vinovest helps everyday buyers invest in fine wines — no sommelier certification required.
Invest Now
Cano Health (CANO)
Cano Health is a healthcare provider with more than 250,000 members. It operates primary care medical centers and supports affiliated providers in eight states and Puerto Rico.
Business has been growing rapidly. In 2021, revenue rose 94% year over year to $1.6 billion.
Management also raised their guidance. For 2022, they expect total revenue in the range of $2.8 billion to $2.9 billion, which would represent a substantial improvement from 2021. Membership is projected to reach 290,000 to 295,000.
But the stock hasn't been a hot commodity. Year to date, Cano Health shares have plunged 32%, giving contrarian investors something to think about.
One of Cano's directors, Lewis Gold, certainly sees value in the stock right now.
On Mar. 17, Gold bought 300,000 shares of the company at a price of $6.81 per share. The purchase cost $2.04 million.
GameStop (GME)
Last but certainly not least, we have GameStop.
A little more than one year after the meme stock frenzy of early 2021, the video game retailer is making headlines again. From Mar. 14 to Mar. 28, the stock went from $78.11 to $189.59, marking a 142% gain in just two weeks.
In the company's most recent quarter, net sales grew 6.2% year over year to $2.254 billion. Its membership program PowerUp Rewards Pro grew by 32% and now has approximately 5.8 million members.
GameStop also struck new deals and expanded brand relationships with PC gaming companies including Alienware, Corsair and Lenovo.
On Mar. 22, GameStop chairman Ryan Cohen bought 100,000 shares of the company for a total of $10.2 million. The purchase also boosts Cohen's stake in the company to 11.9%.
Cohen, the billionaire founder of online pet products retailer Chewy (CHWY), became chairman of GameStop's board in April 2021.
Sign up for our Moneywise newsletter to receive a steady flow of actionable ideas from Wall Street's top firms.
More from Moneywise
Sponsored
Get a piece of commercial real estate
Enhance your portfolio with high-return commercial real estate
First National Realty Partners is the #1 option for accredited investors seeking superior risk-adjusted returns in the grocery-anchored necessity-based retail space.
While commercial real estate has always been reserved for a few elite investors, outperforming the S&P 500 over a 25-year period, First National Realty Partners allows you to access institutional-quality commercial real estate investments — without the leg work of finding deals yourself.
Invest with First National Realty Partners now.