Macerich (MAC) Headquartered in Santa Monica, Calif., Macerich is a REIT that focuses on the acquisition, management, and development of regional malls in the U.S.
The company currently owns around 49 million square feet of real estate, which is primarily made up of interests in 45 regional town centers.
And GameStop happens to be one of its tenants.
Macerich pays quarterly dividends of 15 cents per share, which translates to an annual yield of 3.2% at today's prices.
In Q3 of 2021, the company's funds from operations came in at 45 cents per share. Meanwhile, portfolio occupancy improved 90 basis points sequentially to 90.3%.
The average rent per square foot at the end of September 2021 was $62.58, up 0.5% compared to a year ago.
Macerich also plans to reduce its leverage.
"We expect to generate free cash flow after payment of dividends and recurring capital expenditures, exceeding $200 million per year over the next few years," said CFO Scott Kingsmore in the Q3 conference call, "which, with a quickly improving operating environment, supports a path to continued leverage reduction to approximately 8x by the end of 2023."
The COVID-19 pandemic has negatively impacted business at many brick-and-mortar retailers. But Macerich has made a strong comeback over the past year while its shares remain below their pre-pandemic level.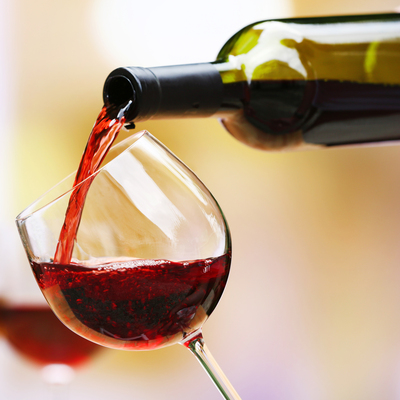 Fine wine is a sweet comfort in any situation — and now it can make your investment portfolio a little more comfortable, too. Now a platform called Vinovest helps everyday buyers invest in fine wines — no sommelier certification required.
Invest Now
Realty Income (O) If you follow real estate stocks, you've probably heard of Realty Income.
The San Diego-based REIT has a portfolio of nearly 11,000 properties that are under long-term lease agreements with its commercial tenants.
AMC is one of the top 10 tenants of Realty Income, accounting for 2.5% of the company's total portfolio annualized contractual rental revenue.
The theatre business was hit hard by the pandemic.
But Realty Income didn't have to worry too much about it because it has a highly diversified base of rock-solid tenants. Its top 10 tenants also include pandemic-proof companies such as Walmart, FedEx, and Walgreens.
In fact, the company collects around 50% of its total rent from investment-grade tenants.
A diversified, high-quality tenant base allows Realty Income to pay reliable dividends.
Since the company was founded in 1969, it has paid 617 consecutive monthly dividends. Moreover, the REIT has announced 114 dividend increases since its listing on the NYSE in 1994, with the last 97 being consecutive quarterly increases.
In other words, Realty Income shareholders not only received dividend checks on a monthly basis, but also got a "pay raise" every three months.
Trading at $71 apiece, the REIT provides an annual dividend yield of 4.1%.
If you don't want to pick individual dividend stocks, remember you can always build a passive income portfolio just by using some of your spare change.
Meme stocks or art?
Ultimately, the reason why investors are attracted to meme stocks is their potential to provide astronomical gains. But to earn oversized returns, you don't have to limit yourself to the stock market.
For instance, contemporary artwork has outperformed the S&P 500 by a commanding 174% over the past 25 years, according to the Citi Global Art Market chart.
More importantly, it's a real physical asset with little correlation to the stock market.
On a scale of -1 to +1, with 0 representing no link at all, Citi found the correlation between contemporary art and the S&P 500 was just 0.12 during the past 25 years.
Investing in art by the likes of Banksy and Andy Warhol used to be an option only for the ultrarich. But with a new investing platform, you can invest in iconic artworks just like Jeff Bezos and Bill Gates do.
Sponsored
Get a piece of commercial real estate
Enhance your portfolio with high-return commercial real estate
First National Realty Partners is the #1 option for accredited investors seeking superior risk-adjusted returns in the grocery-anchored necessity-based retail space.
While commercial real estate has always been reserved for a few elite investors, outperforming the S&P 500 over a 25-year period, First National Realty Partners allows you to access institutional-quality commercial real estate investments — without the leg work of finding deals yourself.
Invest with First National Realty Partners now.