PayPal (PYPL)
As one of the pioneers — and leaders — in the digital payment industry, PayPal has already delivered solid returns to long-term investors. Over the past five years, the stock is up more than 120%.
But this former high-flyer is no longer a market darling. Since peaking at $310 last summer, the stock has fallen by more than 65%.
The business, though, continues to grow.
In Q4 of 2021, PayPal's total payment volume increased 23% year over year to $339.5 billion. Revenue rose 13% year over year to $6.9 billion. Free cash flow improved 38% to $1.6 billion.
Considering that PayPal is already one of the most established players in the industry — it serves over 400 million customers and merchants in more than 200 markets — those growth figures are particularly impressive.
The customer base is getting bigger, too. During the quarter, the company added 9.8 million new active accounts.
On Feb. 2, BMO Capital Markets reiterated an outperform rating on PayPal and set a price target of $180. With the shares currently trading at $98.60, BMO's target implies upside potential of 83%.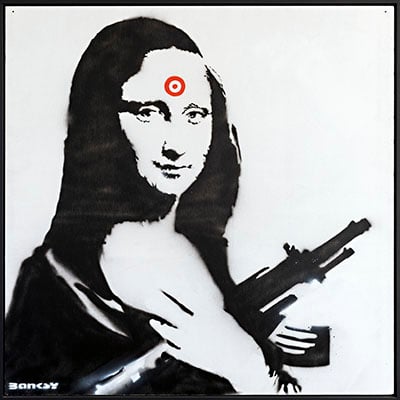 Join Masterworks to invest in works by Banksy, Picasso, Kaws, and more. Use our special link to skip the waitlist and join an exclusive community of art investors.
Skip waitlist
Roku (ROKU)
The secular trend of on-demand video streaming has created several winners in the tech space.
Roku is one of them. Since going public in September 2017, the stock has returned more than 500%.
The company's platform gives users access to streaming services such as Youtube, Netflix and Disney+. Roku also offers its own ad-supported channels featuring licensed third-party content.
The company added 8.9 million active accounts in 2021, bringing its total active accounts to 60.1 million. Revenue rose 55% for the year to $2.8 billion.
Although Roku's business is moving in the right direction, investors have been bailing in rapid fashion. The stock is down a staggering 68% over just the past six months.
Some investors might be concerned about the company's bigger competitors.
Netflix added 8.3 million new subscribers in Q4 while the worldwide subscriber count at Disney+ stood at a whopping 129.8 million.
But not everyone on Wall Street is giving up on Roku. JPMorgan, for instance, has an overweight rating on the company and a price target of $315 — more than 200% higher than where the stock sits today.
DocuSign (DOCU)
Rounding out our list is DocuSign, a company known for its eSignature solution that allows different parties to securely sign agreements without having to be in the same room.
DocuSign's remote business offerings have naturally come in handy over the past two pandemic-stricken years.
On Jan. 31, 2020, it had 589,000 customers. Fast forward two years, it had 1.17 million customers worldwide.
Financials have improved substantially as well.
In fiscal Q4, DocuSign's revenue rose 35% year over year to $580.8 million, driven by a 37% increase in subscription revenue. The bottom line also improved, with the company's adjusted EPS rising from $0.37 to $0.48.
Despite that strong growth, the shares have tumbled by more than 70% over the past six months. But contrarian investors might want to take notice.
While DocuSign is far from a market favorite right now, several Wall Street firms remain bullish on the stock. For instance, Citigroup has a buy rating on the company and a price target of $114 — about 52% higher than current levels.
Sign up for our MoneyWise newsletter to receive a steady flow of actionable ideas from Wall Street's top firms.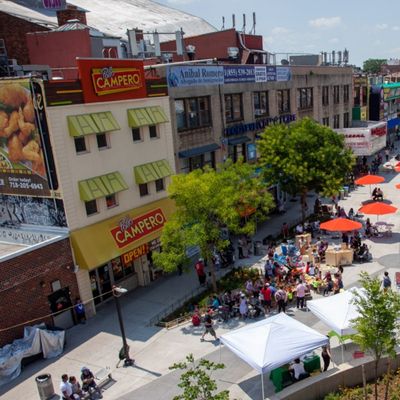 While commercial real estate to has always been reserved for a few elite investors, outperforming the S&P 500 over a 25-year period, First National Realty Partners allows you to access institutional-quality commercial real estate investments — without the leg work of finding deals yourself.
Get started
More from MoneyWise
Sponsored
Fine art as an investment
Stocks can be volatile, cryptos make big swings to either side, and even gold is not immune to the market's ups and downs.
That's why if you are looking for the ultimate hedge, it could be worthwhile to check out a real, but overlooked asset: fine art.
Contemporary artwork has outperformed the S&P 500 by a commanding 174% over the past 25 years, according to the Citi Global Art Market chart.
And it's becoming a popular way to diversify because it's a real physical asset with little correlation to the stock market.
On a scale of -1 to +1, with 0 representing no link at all, Citi found the correlation between contemporary art and the S&P 500 was just 0.12 during the past 25 years.
Earlier this year, Bank of America investment chief Michael Harnett singled out artwork as a sharp way to outperform over the next decade — due largely to the asset's track record as an inflation hedge.
Investing in art by the likes of Banksy and Andy Warhol used to be an option only for the ultrarich. But with a new investing platform, you can invest in iconic artworks just like Jeff Bezos and Bill Gates do.