Tesla (TSLA)
Tesla has been a favorite among investors. And it's not hard to see why: shares of the electric car giant have returned a jaw-dropping 1,414% over the past five years.
While that means long-term investors are laughing all the way to the bank, it's important to remember that big swings can happen in both directions.
Tesla shares are already down about 34% in 2022.
Still, Goldman is quite bullish on the company. On Jan. 10, one of its analysts Mark Delaney named Tesla a top pick for 2022. He reiterated a buy rating on the company and raised his price target to $1,200.
Considering that Tesla shares trade at around $793 apiece at the moment, the price target implies upside potential of 51%.
"We believe that Tesla, given its leadership position in EVs, and its focus on clean transportation more broadly will be best positioned to capitalize on the long-term shift to EVs," Delaney wrote in a note to investors.
He's also optimistic about the company's improving profitability and production figures.
In Q4, Tesla delivered 308,600 EVs, marking a new record.
"We expect Tesla to expand margins in the intermediate term as it ramps the important Model Y product as well as new factories in Berlin, Germany and Austin, Texas, and in the long-term as it increases its mix of software revenue," the analyst added.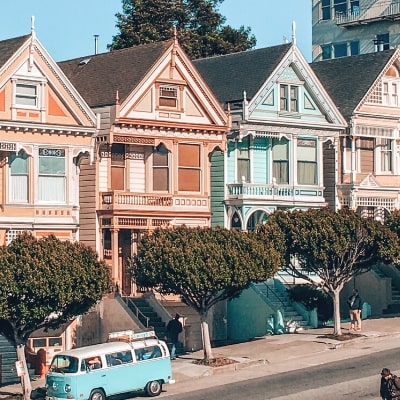 Fundrise helps you invest in real estate without having to buy a house. Let their state-of-the-art technology and in-house experience open the door to new opportunities today.
Sign up
Micron Technology (MU)
Semiconductor chip makers have largely done well for investors since the onset of the pandemic.
Micron Technology, for instance, is now trading about 70% higher compared to two years ago.
And Goldman Sachs sees further upside ahead in the chipmaker.
The investment bank has a buy rating on Micron and recently raised its price target from $101 to $116 in January, suggesting upside of 61% from current levels.
Micron is one of the leaders in memory and storage solutions. In 2021, the company brought in $27.7 billion of total revenue.
And things have continued to improve in Micron's fiscal 2022.
For Q1, ended Dec. 2, 2021, the company generated $7.7 billion of revenue, representing a 33% increase year over year. Adjusted earnings, meanwhile, jumped 177%.
Micron earns about 73% of its revenue from dynamic random-access memory products. And Goldman Sachs likes the potential of that market.
"Following recent industry checks, we are incrementally more positive on the DRAM supply/demand outlook due to favorable supply dynamics and an improving demand outlook," commented Goldman analyst Toshiya Hari in January.
Match Group (MTCH) and Bumble (BMBL)
The stay-at-home environment caused by the pandemic has fueled the growth at several online dating companies. But that doesn't mean they're market darlings at the moment.
Shares of Match Group — which has a portfolio of brands including Tinder, Match, and Hinge — are down 44% over the past 12 months. Bumble — the parent company of Bumble and Badoo apps — has fallen over 70% since the stock started trading last February.
But Goldman Sachs expects a rebound in these two names.
"Match Group & Bumble have underperformed the S&P 500 in '21 and we see the current valuation as an attractive entry point into a multi-year compounded growth story," wrote analyst Alexandra Steiger in January.
Steiger upgraded both companies from neutral to buy.
She set a price target of $157 on Match, which was later lowered to $152 – still 75% higher than where the stock sits today. For Bumble, Steiger recently lowered her price target to $42, implying upside of more than 90%.
Both companies have been delivering solid growth figures. In Q4 of 2021, Match Group's revenue increased 24% while Bumble's revenue rose 26%.
Sign up for our MoneyWise newsletter to receive a steady flow of actionable ideas from Wall Street's top firms.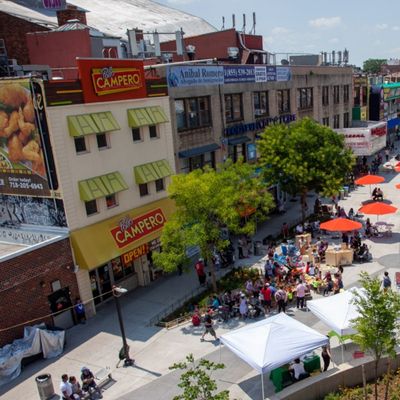 While commercial real estate to has always been reserved for a few elite investors, outperforming the S&P 500 over a 25-year period, First National Realty Partners allows you to access institutional-quality commercial real estate investments — without the leg work of finding deals yourself.
Get started
More from MoneyWise
Sponsored
Pour your portfolio a glass of recession resistance
Fine wine is a sweet comfort in any situation — and now it can make your investment portfolio a little more comfortable, too.
Ownership in real assets like fine wine could be the diversification you need to protect your portfolio against the volatile effects of inflation and recession. High-net-worth investors have kept this secret to themselves for too long.
Now a platform called Vinovest helps everyday buyers invest in fine wines — no sommelier certification required.
Vinovest automatically selects the best wines for your portfolio based on your goals, and it tells you the best times to sell to get the best value for your wine.